Looking for a place to stay in Lisbon? Consider one of the city's many unique accommodation options… you can start with our picks of the best boutique hotels in Lisbon!
If you've never stayed in a boutique hotel, you're missing out. Halfway between the classic luxury hotel experience and the homey feel of a bed and breakfast, they're the next big thing in urban accommodation.
Lisbon in particular has witnessed an explosion of options, with boutique hotels ranging from modern and chic to downright quirky.
If you're wondering where to stay in Lisbon, these places might be right up your alley. Each of them offers comfort, class, and an extra dose of personality. In no particular order, here are my picks for the very best!
Top 10 Boutique Hotels in Lisbon, Portugal
1. Portugal Boutique City Hotel
Portugal Boutique City Hotel is sleek and stylish, designed to make your stay as smooth as possible. Here you can expect personalized service, a prime location, and plenty of extra amenities. Start your day with a buffet breakfast or room service, and end it with dinner at the onsite restaurant or drinks at Adega wine bar.
2. Torel Palace
For views that'll take your breath away, Torel Palace is the place to be. It features gardens, terraces, and a stunning swimming pool, all set high above the city on one of Lisbon's many hills.
The rooms are housed in two mansions dating to the early 1900s, but the whole place has been renovated to satisfy modern tastes. This is truly an urban oasis.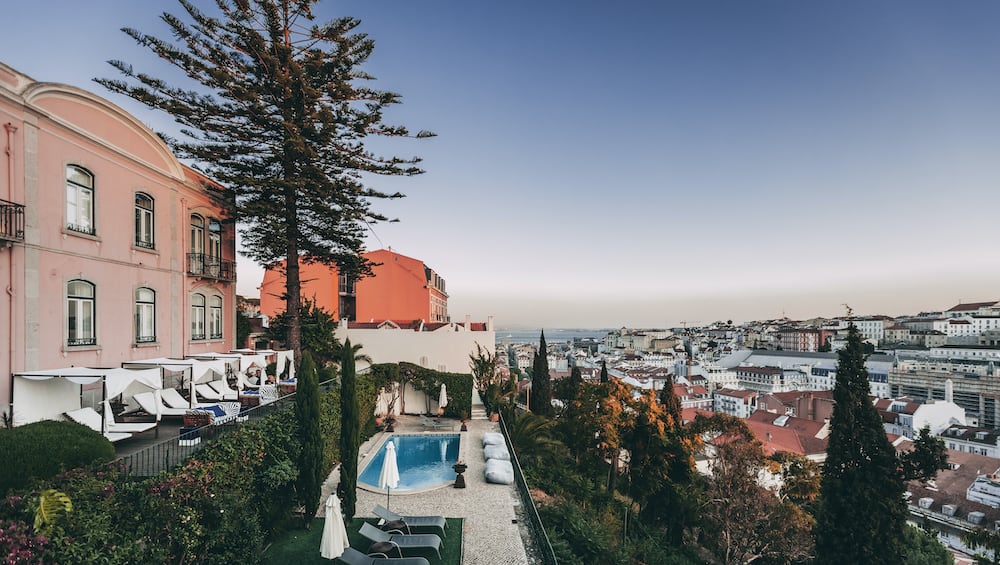 3. Memmo Alfama
If you want to sleep in style just steps away from some of Lisbon's most historic sites, look no further than Memmo Alfama. Modern and minimalist, this boutique hotel has a reputation for exceeding expectations. All you have to do is step onto the rooftop terrace, featuring a bar and pool with views of the Tagus River, and you'll see why.
4. Geronimo Guest House Belém
Located outside Lisbon's city center, Geronimo Guest House is perfect for travelers who want to be as close as possible to the famous district of Belém. It's right next to the Jerónimos Monastery, and offers more spacious accommodation than many places in the center. There's even a large garden with sun loungers and a hot tub—the perfect place to relax.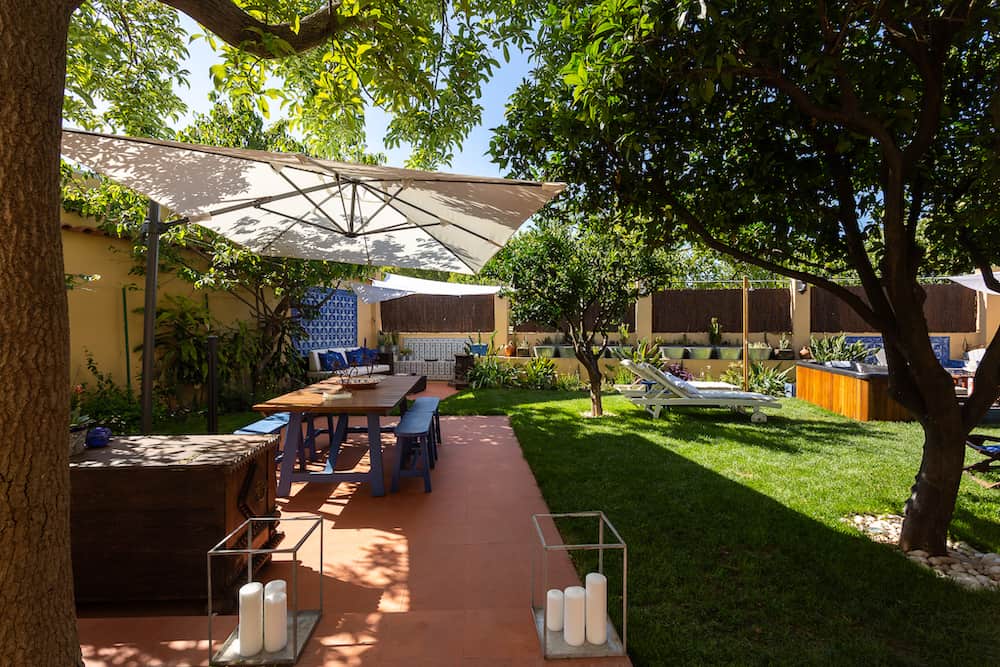 5. A Casa das Janelas com Vista
Located in what used to be a basketry shop, this is undoubtedly one of the best boutique hotels in Lisbon. A Casa das Janelas com Vista is designed to make you feel right at home, with cozy common areas and staff who go the extra mile. Quirky decor gives this place its own personality, and the breakfast is truly exceptional.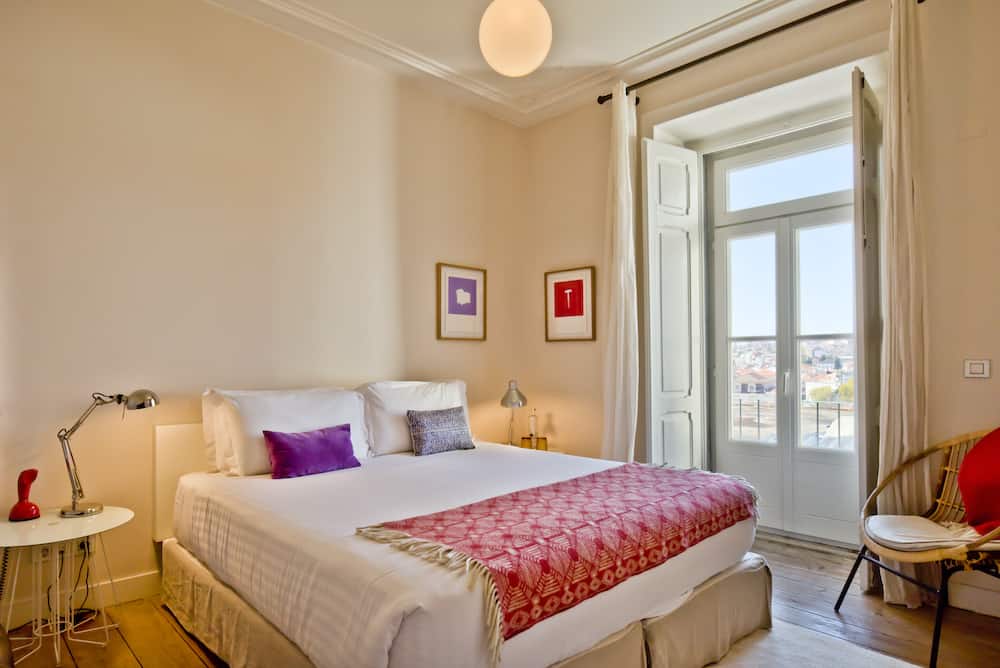 6. 1869 Principe Real
Want to feel like royalty? Book a room at 1869 Príncipe Real, set in one of Lisbon's most in-demand neighborhoods.
The decor is subtle and elegant, and each room has its own style. I recommend the Queen Suite, decked out with the city's classic azulejo tiles and a private balcony. You can even request breakfast in bed for the full royal treatment.
7. As Janelas Verdes
Part of the Lisbon Heritage Collection, As Janelas Verdes is perfect for lovers of history and art. It's set in an 18th-century building and located right next to the National Museum of Ancient Art.
Enjoy breakfast in the tiled and ivy-covered courtyard, or cozy up in the library, complete with a fireplace. This place is the epitome of old-fashioned comfort—with all the modern conveniences, of course.
8. AlmaLusa Baixa/Chiado
Right in the heart of Lisbon, AlmaLusa Baixa/Chiado does everything possible to immerse you in Portuguese culture. They partner with local brands and artisans to carefully select everything from the bed linens to the locally sourced cuisine. You'll love the gourmet breakfast, served in the onsite Delfina restaurant.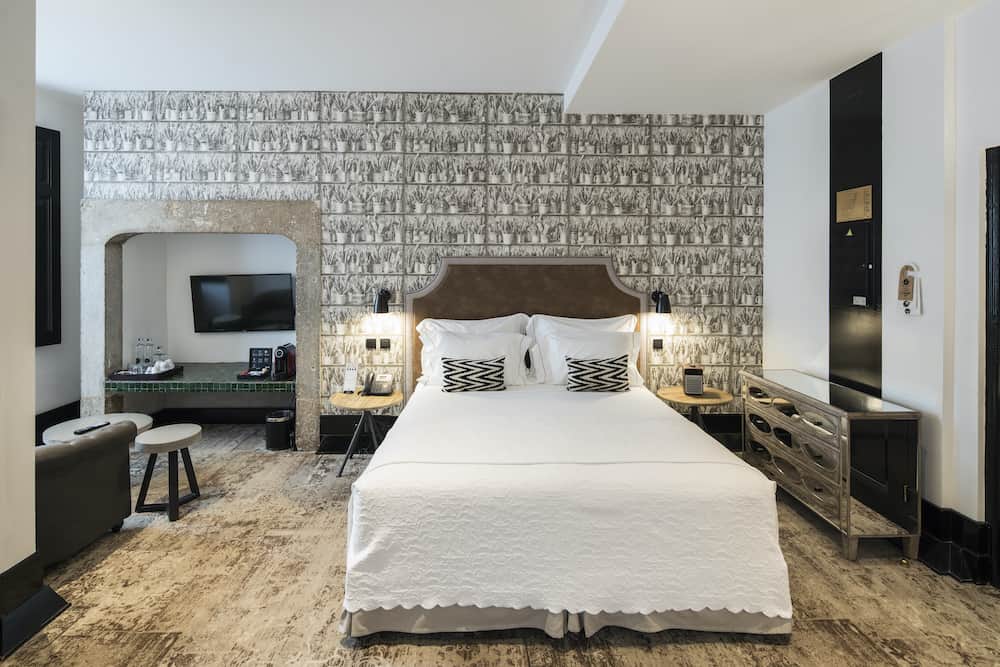 9. The Lumiares Hotel & Spa
For a truly luxurious vacation, check in to The Lumiares Hotel & Spa in Bairro Alto. It offers rooms ranging from a studio apartment to the penthouse, a rooftop terrace with panoramic views, and a boutique spa with a full range of treatments. Extra touches like a welcome cocktail and complimentary mini-bar complete the experience.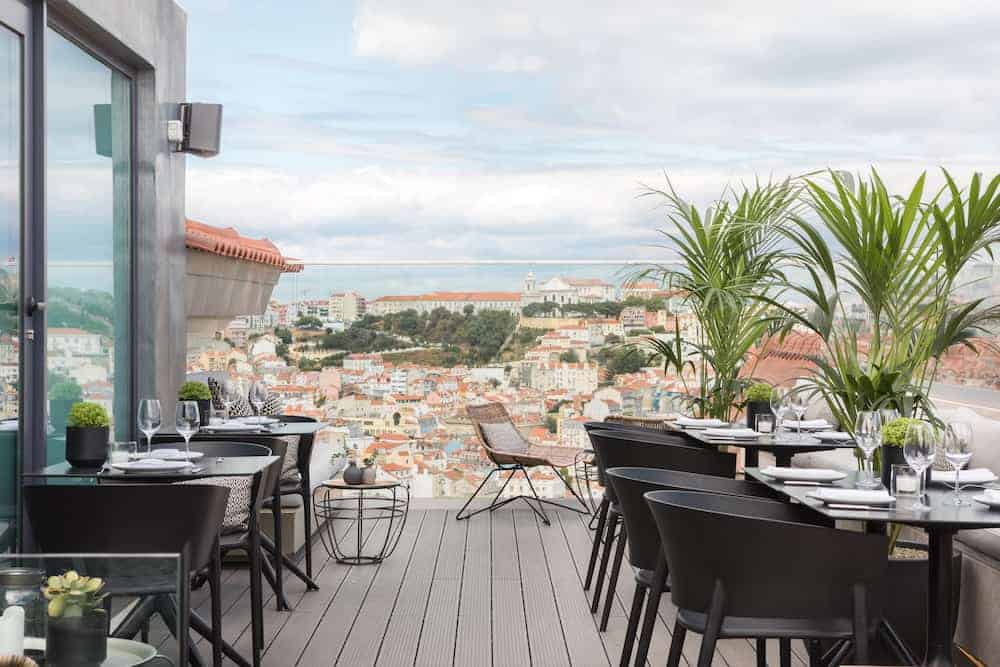 10. Boutique Chiado Suites
Perfectly located right in the middle of Chiado, Boutique Chiado Suites is the perfect headquarters for your trip to Lisbon. The rooms are impeccably furnished and the staff is known for going above and beyond. You can even reserve a three- or four-bedroom apartment if you're traveling with a big group.
Once you've found the perfect accommodation, it's time to start planning your trip! I suggest you start with a Lisbon food tour to get the inside scoop on local history, culture, and cuisine.
More Lisbon Guides