Lisbon is on everyone's hotlist right now, but Melissa shows us that there's a lot more to see within only one hour of the Portuguese capital! Her top day trips from Lisbon are worth adding to any Portugal itinerary.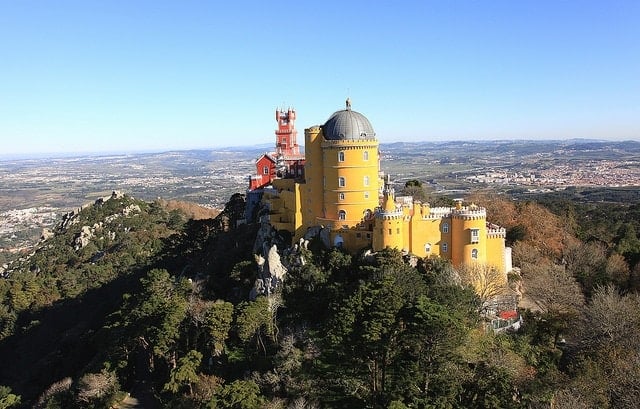 It's no secret that Lisbon has plenty to offer, from its vibrant history and culinary culture to picturesque panoramic views. But one of the best things about Lisbon is its location; it's surrounded by some of the most amazing beaches, mountains, and cities that I've ever seen.
To get off the beaten path and dive a little deeper into Portuguese culture, set aside some time for one of these day trips from Lisbon. If you haven't fallen in love with Portugal yet, exploring the area around its capital might just do the trick!
A guide to the best day trips from Lisbon
Choosing one (or more) of the best day trips from Lisbon can certainly be a challenge, since there are so many options! It all depends on what you're looking for, as each spot offers a unique combination of attractions. Luckily, they're all less than an hour away from Lisbon by car, and many of them can easily be reached on public transport.
These are my top five favorite day trips from Lisbon, along with information about why you should go to each place, how to get there, and what to do once you arrive!
No time for a day trip? Try a food tour! Join Devour Lisbon and dive into the local culinary culture with the Tastes & Traditions of Lisbon Tour!
1. Sintra
Nestled in the mountains north of Lisbon, Sintra is an oasis of old architecture, natural beauty, and small-town charm.
Walking through its streets will make you feel like you've stepped straight into a fairytale— everything about this place is magical. That feeling is amplified by a visit to the Pena Palace, with its extravagantly colored castle and acres of forests and gardens. Make sure you also set aside a few hours to explore the labyrinthine caves and ornate old wells at Quinta de Regaleira, a country estate unlike any other.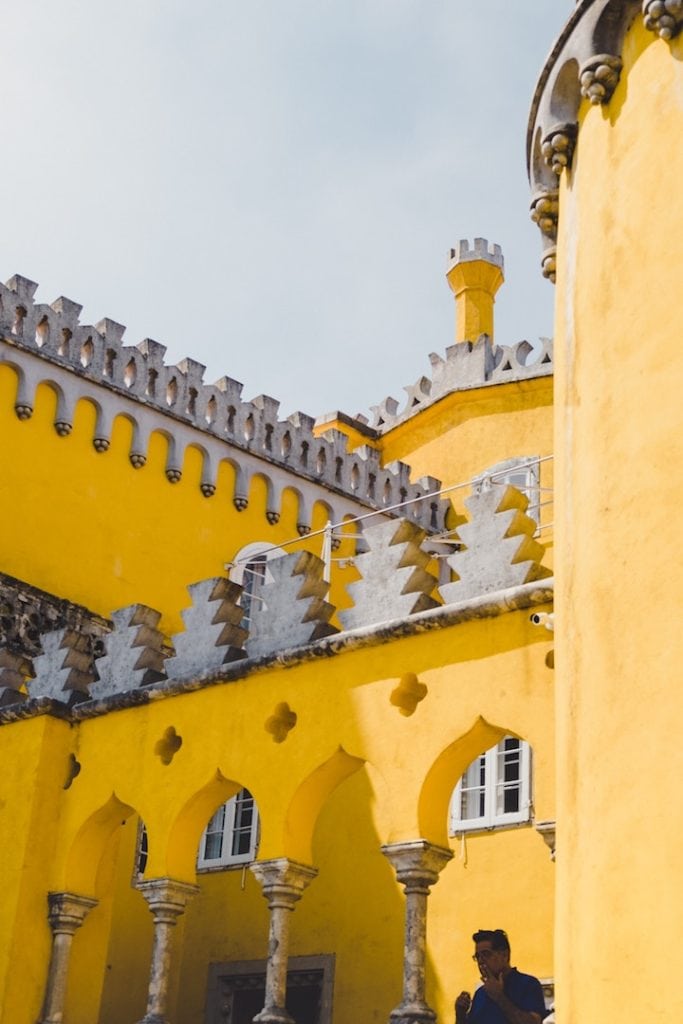 How to get there: Sintra is about 45 minutes away by car. There are also tourist buses that depart from Lisbon every morning and return in the afternoon. To escape the crowds once you're there, leave the buses behind and explore the city on foot.
Why you should go: incredible architecture, serene mountain forests, and hidden gems at every turn.
Don't miss: Quinta da Regaleira and the Pena Palace gardens (arguably cooler than the inside of the palace itself).
See also: Lisbon in 3 Days
2. Cascais
This fishermen's village and resort town is a popular getaway from Lisbon, since it's so close by.
The charming older part of town offers meandering alleyways, traditional homes, and beautiful street art. Several beaches are located right on the edge of town, but go a bit farther up the coast to Praia de Guincho for smaller crowds and some of the region's best surfing and windsurfing conditions. You can also walk south to Estoril, to see its historic casino.
How to get there: Take the train from Cais do Sodré in Lisbon directly to Cascais at the end of the line. It's cheaper and easier than driving, and faster if there's traffic.
Why you should go: relaxing beaches, a quaint historic quarter, and incredible natural wonders nearby.
Don't miss: the bike ride from Cascais to Guincho beach, which passes by the Boca do Inferno: an amazing cliffside rock formation that makes for dramatic views.
3. Ericeira
Ericeira is undoubtedly one of my favorite places in the world. It's set on a cliff overlooking the Atlantic ocean, so you're always a few steps away from the sea.
The center of town features beautiful blue and white houses, cobblestone streets, and plenty of bars and restaurants. But the town is best known for its surf spots; it has several idyllic beaches that offer some of the best waves in the world. Whether you're an experienced surfer or you want to take your first lesson, there's something here for you.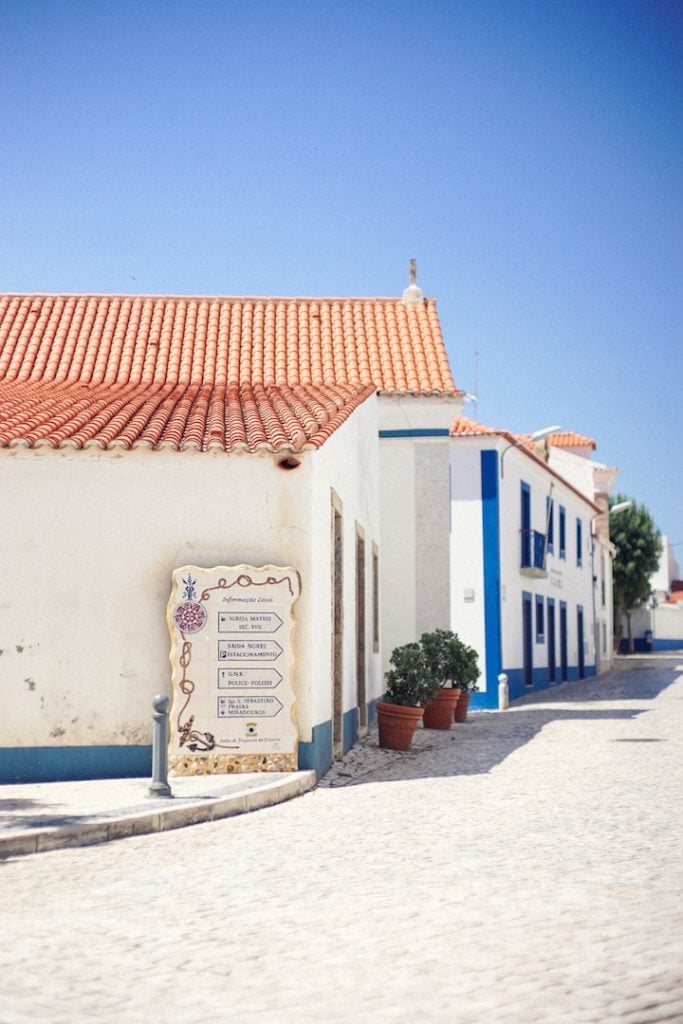 How to get there: You can drive or catch a direct bus from Lisbon's Campo Grande station for around €7, and arrive in less than an hour.
Why you should go: top-notch surfing, postcard-worthy ocean views, and delicious food.
Don't miss: the city center's cute cafés (try The Mill or Sunset Bamboo Bar) and Foz do Lizandro beach.
Read more: The Complete Foodie Guide to Eating in Lisbon
4. Mafra
Mafra is slightly inland from Ericeira, so you can do both if you're feeling ambitious. The main sight to see is the Palacio de Mafra, a massive palace that features a basilica, a monastery, a library, and over 1,200 rooms.
Fun fact: the library is inhabited by a colony of bats that are used as natural pest control, as they eat the insects that would otherwise destroy the books. Mafra itself is quiet and relaxed, with a selection of traditional restaurants that are perfect for a lazy lunch.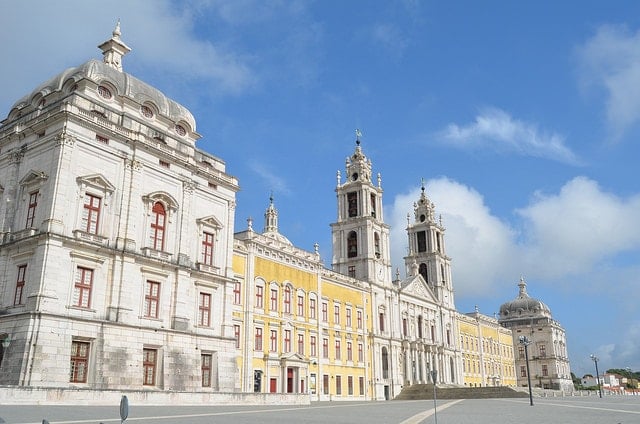 How to get there: Catch the public bus toward Ericeira at the Campo Grande station, but make sure you get on the line that stops in Mafra; not all of them do!
Why you should go: impressive architecture, an ornate basilica, smaller crowds and less tourists.
Don't miss: the palace, of course! Entrance is only €6, and it's closed on Tuesdays.
5. Setúbal
If you're interested in Portugal's seafaring history, you'll love Setúbal. Located at the mouth of the Sado estuary southwest of Lisbon, this harbor town used to be known for its thriving fish salting industry.
Nowadays it's a tranquil destination filled with fountains and gardens, and surrounded by a beautiful natural reserve. The city's marine spirit is still very much alive; make sure you sample the local sardines, paired with a glass of Moscatel wine.
See also: Authentic Dishes From Central Portugal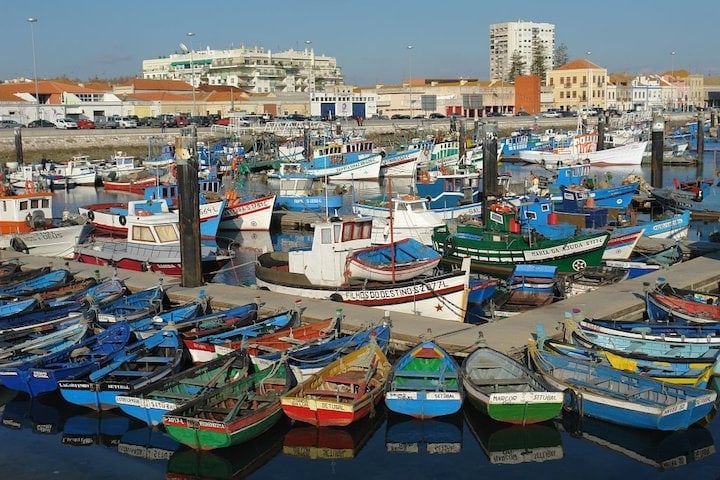 How to get there: Setúbal is just a 45-minute drive from Lisbon, or you can take a combination of two public buses (which takes about two hours).
Why you should go: vibrant history, gorgeous beaches, abundant nature and wildlife nearby.
Don't miss: a trip to the Sado Estuary Natural Reserve, followed by a fresh seafood lunch in the city center.
Which of these day trips from Lisbon caught your eye? Have you done any exploring outside the city yet?
Explore More of Portugal