Where to stay in Lisbon? It's a common question now that this beautiful city is becoming more and more popular! Luckily, we know all the best spots at just about every budget.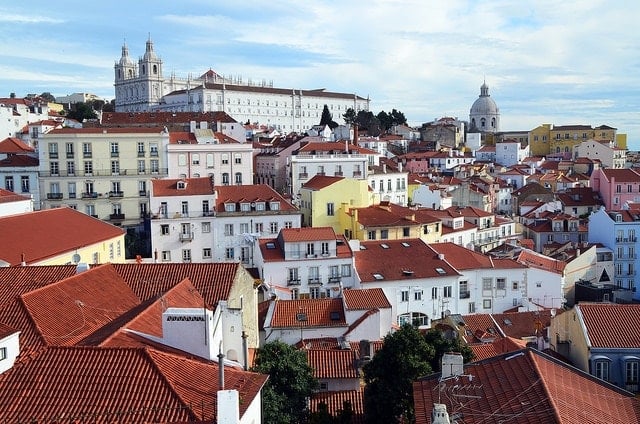 First of all, make sure to do your research and book early. Prices vary greatly, and each neighborhood couldn't be more different. If you're trying to decide where to stay, this can make it tough to choose. There are so many options, each with its own attractions!
But you don't have to make this decision alone. In this guide, I'll introduce you to my favorite areas of Lisbon, and some hidden gems in each. From the historic hills of Alfama to the trendy streets of Príncipe Real, there's truly something here for everyone.
Whether you're in town for one night or 20, this guide on where to stay in Lisbon can help you choose the bairro that suits you best. Read on to discover some of the best places to stay in the Portuguese capital, and get ready to enjoy this incredible city to the fullest!
Where to Stay in Baixa
Any guide to visiting Lisbon has to begin with Baixa. A massive earthquake completely destroyed this central area of the city in 1755. It's now famous for its gorgeous plazas, bustling streets, and historic shops and cafés. You'll likely pass through this neighborhood no matter where you choose to stay, but it can also be the perfect home base for your trip.
Where to Stay: Baixa is tourist central, which means that you have about a million accommodation options. It has some of the best boutique hotels in Lisbon, each with its own unique style.
Baixa also features some of our favorite hostels in Lisbon, offering all the perks of the backpacker experience with an unprecedented level of quality. In fact, the city is well known for luxury hostels!
Recommended: AlmaLusa Baixa/Chiado has been named one of the top hotels in the world. It's easy to see why: personal attention, stylish decor, and exclusive partnerships with local brands and producers.
Home Lisbon Hostel feels like an upscale hotel, but also offers family dinners, organized trips, and a social atmosphere that's ideal for solo travelers.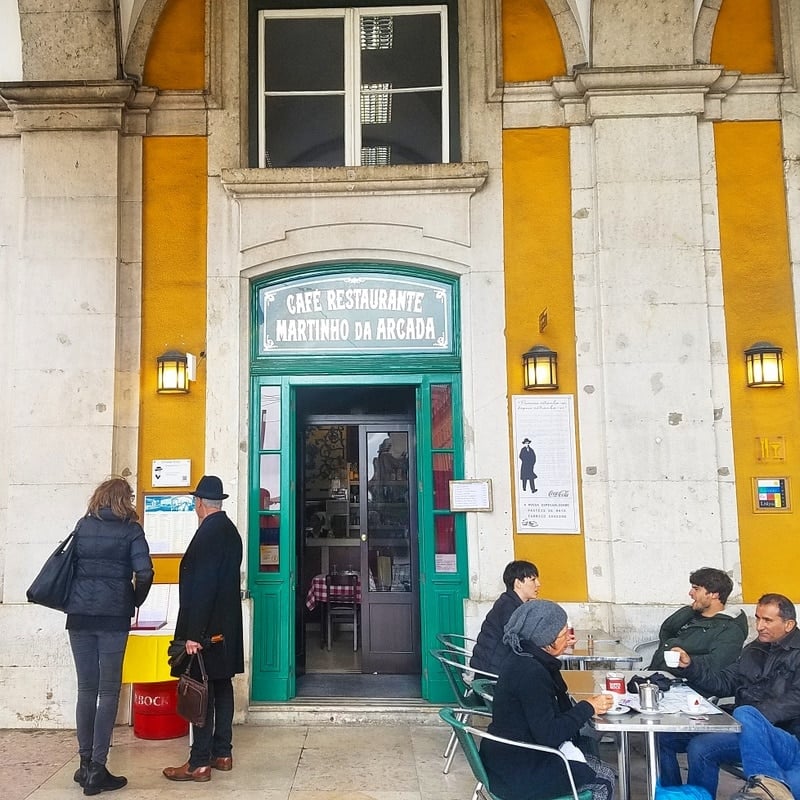 Where to Eat: Floresta das Escadinhas is among the top-rated restaurants in Lisbon. Its menu features traditional Portuguese petiscos, grilled seafood, and homemade desserts at super affordable prices. For something sweet, order a pastry and a bica at Confeitaria Nacional.
Where to Drink: You can't leave Lisbon without trying ginjinha, the most iconic local liqueur. The best place to do it is at Ginjinha Sem Rival, right in the heart of Baixa. If you want a second round, sample their trademark "Eduardino" as well (with the addition of anise).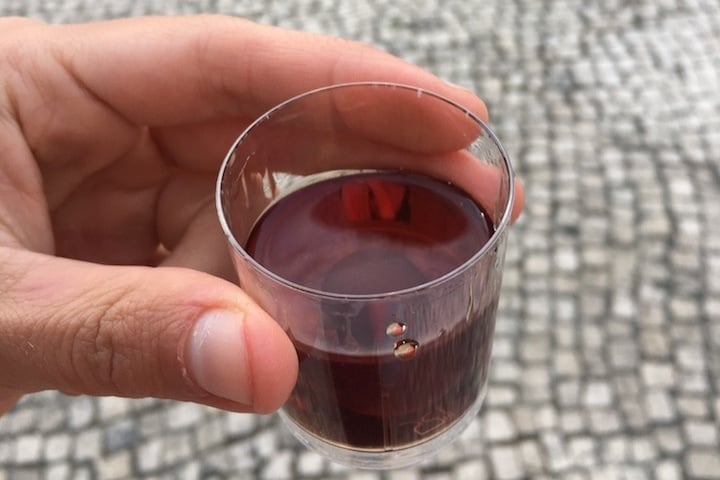 Where to Stay in Chiado
Located right beside Baixa, Chiado boasts ancient elegance juxtaposed with modern style. Admire 18th-century buildings while you shop at the trendiest stores, then pop into the world's oldest bookshop or grab a coffee at local landmark A Brasileira.
Staying here feels like stepping back in time to another era, and provides direct access to all the best parts of Lisbon. Both Baixa and Chiado are great choices if you're visiting Lisbon for the first time.
Where to Stay: To survive in one of Lisbon's most popular areas, Chiado hotels have to meet incredibly high standards. This neighborhood offers plenty of upscale accommodation options that take full advantage of its storied past; expect modern luxury and carefully curated details.
Recommended: Lisboa Pessoa Hotel is inspired by the life and work of Fernando Pessoa, the iconic Portuguese author who used to hang out in Chiado's cafés. You'll find the best breakfast—and views—at 9Hotel Mercy, which also has a bar specializing in creative craft cocktails.
Where to Eat: First, drop into O Trevo to try what might be the best bifana in Lisbon. Afterward, walk up the road to Manteigaria for their famous pastéis de nata. Here they're served warm out of the oven, just like they should be. To go all out, try Belcanto—named one of the world's 50 best restaurants.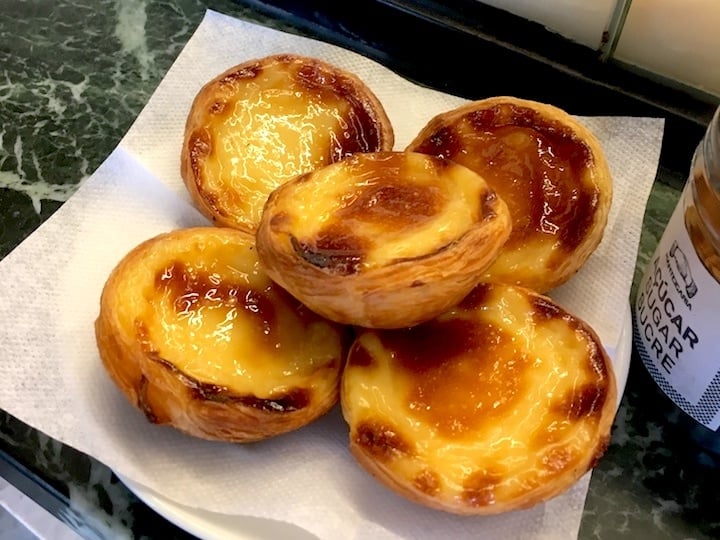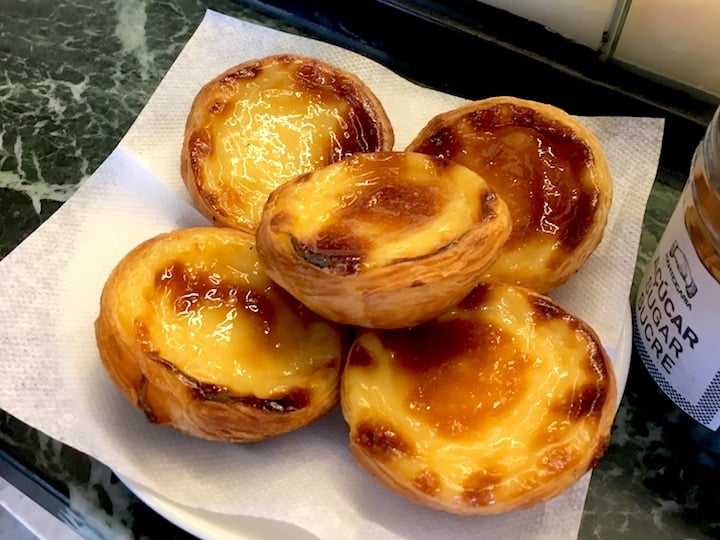 Where to Drink: Head to the top of Hotel do Chiado to Entretanto Rooftop Bar, a classy space with great cocktails and snacks. Or sample the best Portuguese wines at By the Wine, an atmospheric bar with a seemingly endless selection.
Getting hungry? Devour Lisbon's Tastes & Traditions of Lisbon Food Tour takes you through Baixa, Chiado, and beyond. You'll discover the soul of these neighborhoods as you sample ginjinha, bifanas, pastries, and more!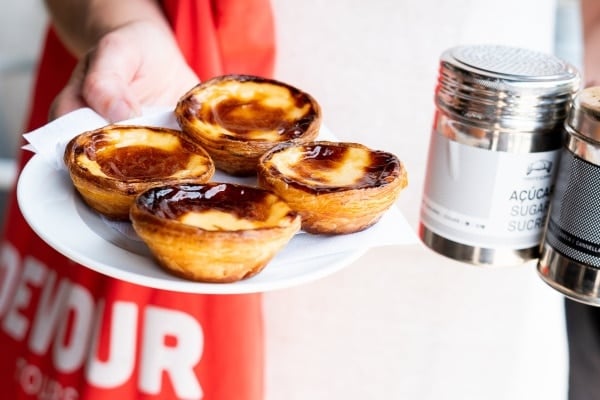 Where to Stay in Alfama
No trip to Lisbon is complete without a few hours spent wandering through the steep streets of Alfama. Climb from the Sé (cathedral) up to the Castelo de São Jorge, stopping at stunning miradouros along the way. If you want those views all to yourself, book a hotel in Alfama and make it your home base.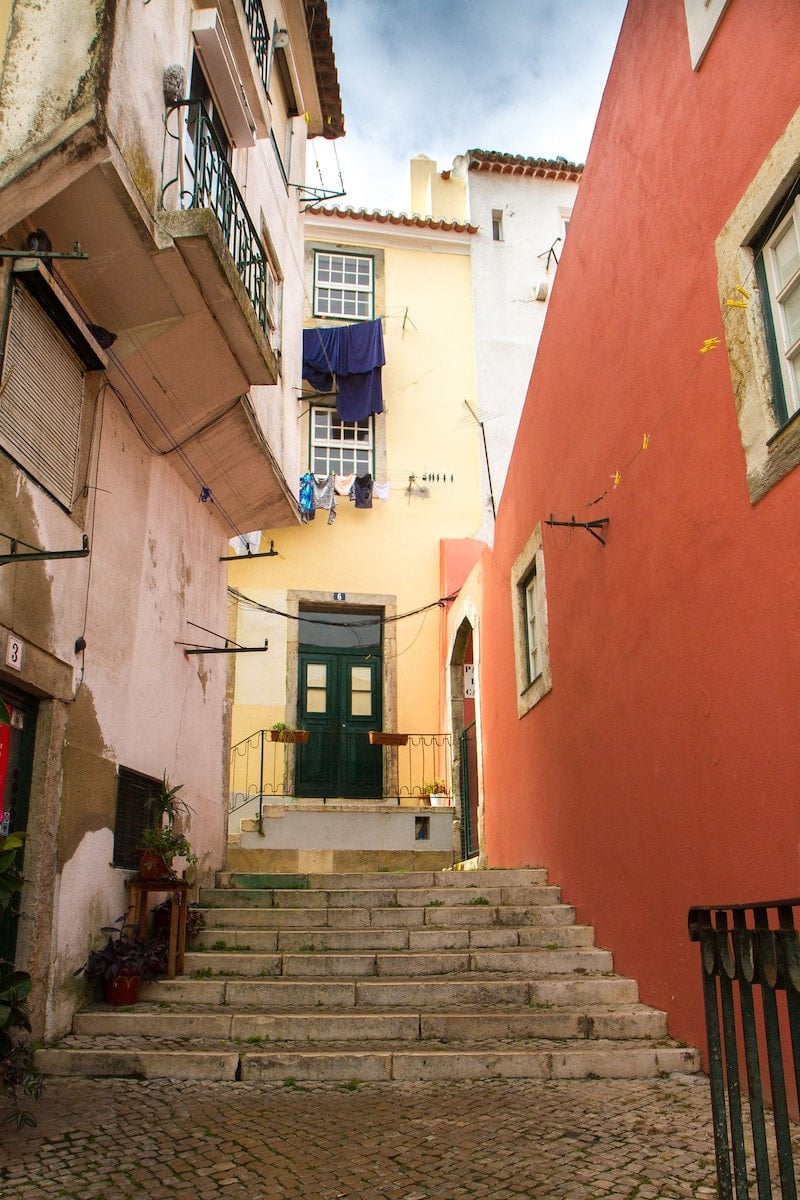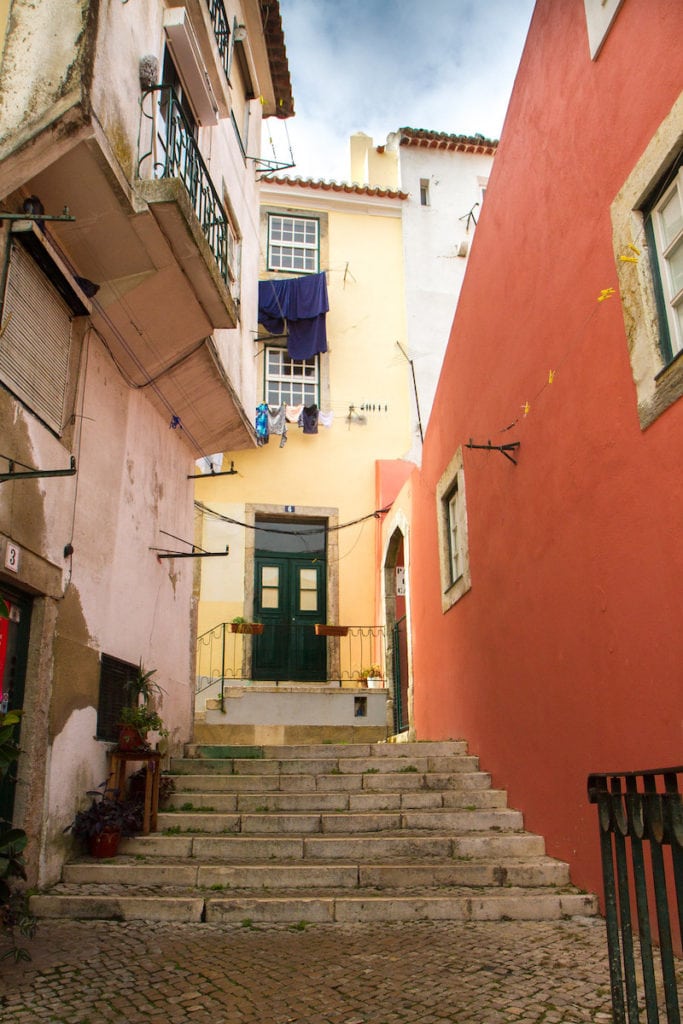 Where to Stay: Alfama has plenty of quaint apartment rentals and bed & breakfasts tucked into its winding alleys. Some of them mirror the ancient spirit of this old medieval neighborhood with classic opulence. Others opt for a more modern take on luxury, or modest comfort at affordable prices.
Recommended: Memmo Alfama is your best bet for a chic and minimalist vibe, with a terrace that frequently tops lists of Lisbon's best rooftop bars.
For something more traditional try Solar do Castelo, an 18th-century mansion located within the walls of São Jorge Castle and furnished with genuine antiques.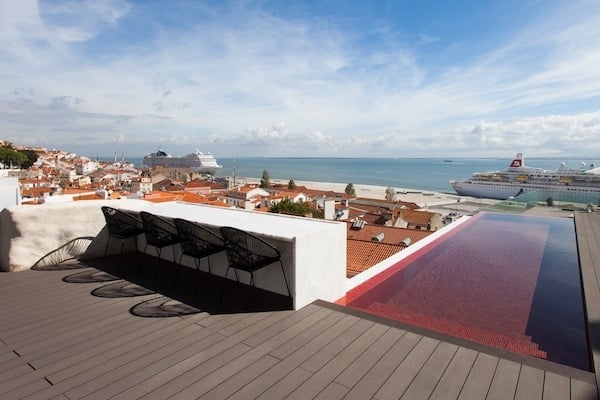 Where to Eat: There's no shortage of authentic local gems in Alfama, but it can still be a challenge to avoid the tourist traps. Head to Bela Vinhos e Petiscos for wine, snacks, and spontaneous fado shows. Or try Le Petit Café for gourmet cuisine and fresh seafood.
Where to Drink: Ulysses Speakeasy is one of the top bars in Lisbon, boasting the city's best collection of bourbon. The shelves are also stocked with hundreds of rare and interesting spirits from around the world. And the name is no joke; you might need a password to get in without a reservation.
Where to Stay in Bairro Alto
Known as Lisbon's bohemian quarter, Bairro Alto is famous for its nightlife. After dark, its tiny bars come alive with everything from fado to electronic music, and patrons spill onto the streets with drinks in hand. During the day it's deceptively quiet… but if you want the party right at your door, this is definitely the place to stay in Lisbon.
Where to Stay: If you want to meet new people and party all night, choose a hip hostel for an unforgettable experience. For more privacy, go for a cozy room at one of the area's quirky hotels, where you can recharge your batteries and escape the crowds for a bit.
Recommendations: Lookout Lisbon Hostel has an unbeatable location and lots of activities to help you meet fellow travelers. For something a bit fancier, try Casa das Janelas com Vista. It's a little oasis tucked into a quiet street where you'll feel like part of the family.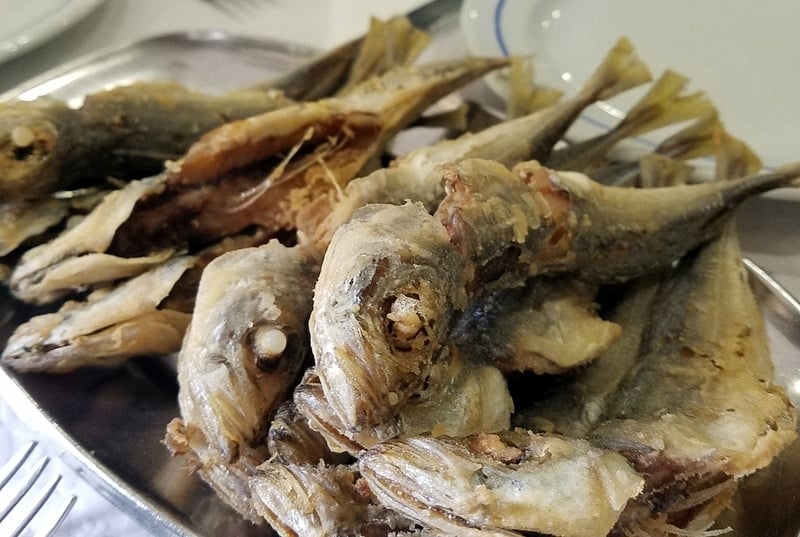 Where to Eat: Cabaças offers a unique experience: leave your name, wait to be called, and then cook and season your own steak on a sizzling hot stone. If you'd rather someone else do the cooking, try Fidalgo for classic dishes (and Portuguese wine!) in a relaxed atmosphere.
Where to Drink: Tasca do Chico is an iconic place to grab a drink and listen to some authentic fado—if you can manage to get a table. Pavilhão Chinês is a cocktail bar located in an old grocery store, which looks more like a museum thanks to its collection of antique toys and artifacts.
See Also: Check out our guide to eating like a local in Lisbon!
Where to Stay in Príncipe Real
This neighborhood is one of the city's grandest, with gorgeous old buildings and abundant green spaces. It's quickly becoming one of the most popular places to stay in Lisbon. People flock to its antique stores and charming streets, as well as a new explosion of cafés, hotels, and fantastic restaurants.
Where to Stay: Príncipe Real is perfect for those who prefer tranquility and world-class shopping to wild nights out. Check in to one of its many upscale hotels for the perfect urban escape. You'll still be close enough to enjoy all the action of the city center.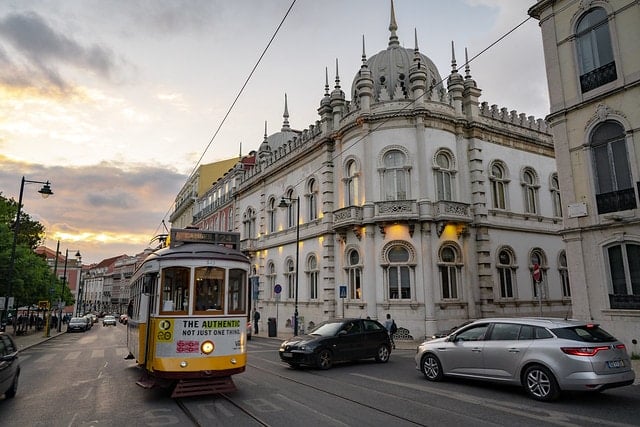 Recommendations: 1869 Príncipe Real House is a gorgeous bed & breakfast, offering nine rooms with simple and elegant decor in a 150-year-old building. Memmo Príncipe Real is a five-star option that boasts unbeatable views from its perch above the neighborhood.
Where to Eat: Head to Copenhagen Coffee Lab for some of Lisbon's best coffee, plus delicious light meals and baked goods. A Cevicheria is famous for its world-class Peruvian cuisine with Portuguese touches, with the renowned Chef Kiko at its helm.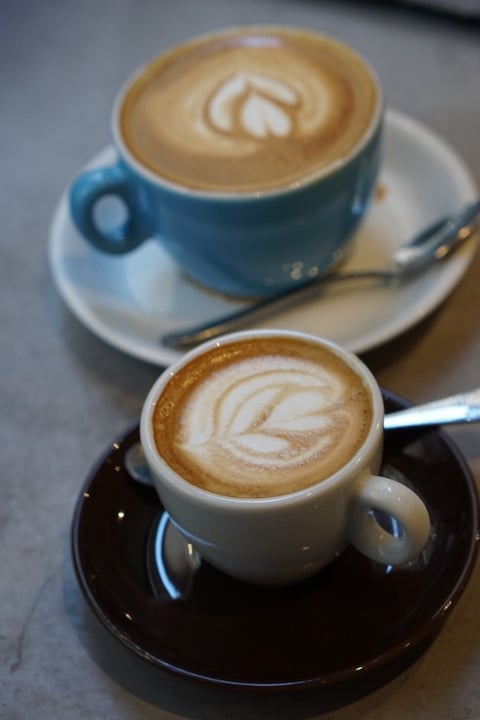 Where to Drink: One of the city's coolest spots is Lost In, a colorful terrace offering breathtaking views. We also love Lumi Rooftop Bar (on the top floor of The Lumiares boutique hotel) which serves incredible cocktails and cuisine in an intimate and inviting atmosphere.
Where to Stay in Cais do Sodré
Cais do Sodré is located right on the banks of the Tagus River, and offers public transportation connections to the whole city and surrounding area. Although it used to be somewhat of a shady neighborhood, it's recently been reborn with a trendy—yet still authentic—vibe.
Where to Stay: Accommodation in Cais do Sodré is all about comfort and luxury without pretentiousness—a rare find in a city as fashionable as Lisbon. Stay here if you want to be close to Lisbon's best nightlife and tourist attractions, as long as you don't mind a bit of late-night noise.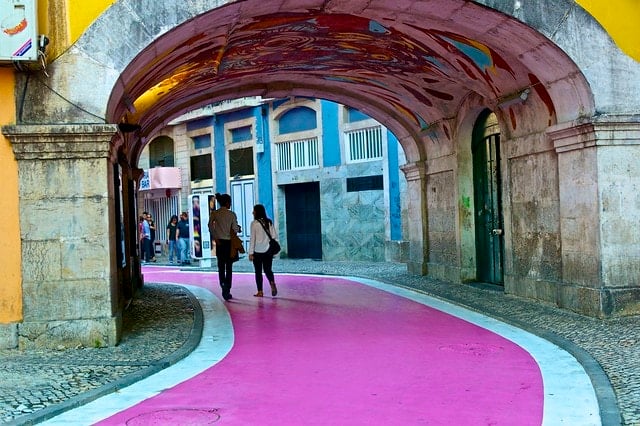 Recommendations: Corpo Santo Hotel offers an atmosphere of understated luxury in a five-star setting that merges the past and present. For a quirkier experience try LX Boutique Hotel, with themed rooms, views of the water, and an on-site sushi restaurant.
Where to Eat: Don't miss Sol e Pesca, a tiny café where canned seafood takes center stage. The Mercado da Ribeira, Lisbon's main market, is also a must-visit. One half retains the traditional style of local vendors; the other has been transformed into the Time Out Market, featuring stands from the city's top chefs and restaurants.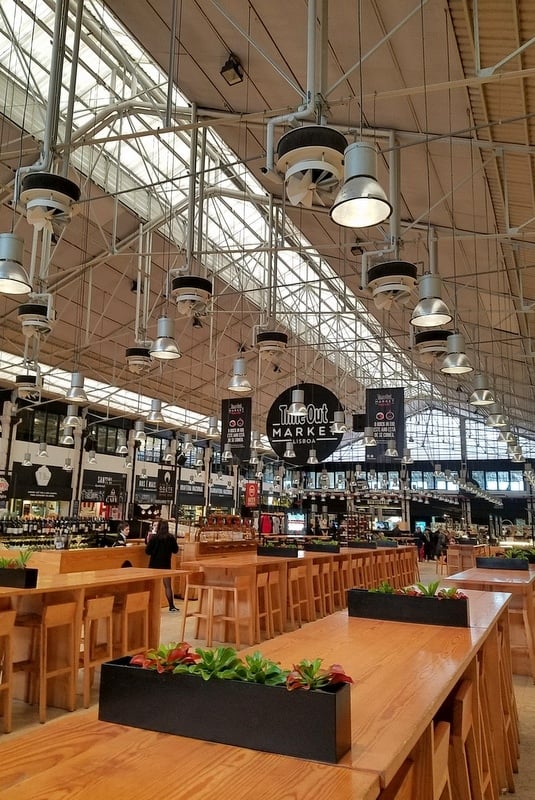 Where to Drink: The main drag in Cais do Sodré is the aptly named Pink Street. Once the red-light district, this area is now famous for bars where the party continues into the early morning.
Sip a cocktail at 4 Caravelas, then dance all night at one of the area's countless clubs. Or venture into Pensão Amor, a former brothel themed around the area's former claim to fame.
Read More: Where to Eat in Lisbon in 2023
Where to Stay near Avenida da Liberdade
If you're looking for luxury, head straight to Avenida da Liberdade. Trees and grassy expanses flank this central avenue, as well as designer boutiques. Stroll along the tiled sidewalk and admire historic buildings, statues, fountains, and—if you venture far enough—magnificent views.
Where to Stay: This area's accommodation options match its overall spirit of grandeur and elegance. This is where you're most likely to find a five-star hotel in Lisbon. Big names like the Four Seasons Hotel Ritz and NH Lisboa Liberdade stand out, along with plenty of smaller alternatives.
Recommendations: The coolest hotel in the area has to be Torel Palace. It's housed in two 19th-century mansions and located high on a hill. This can only mean one thing in Lisbon: stunning panoramas.
Many of the rooms feature balconies and terraces, and there's a gorgeous garden complete with a swimming pool. The staff here is also exceptionally friendly and helpful, elevating the experience even further.
Where to Eat: If you forego the hotel breakfast (or need a snack), try Fábrica Coffee Roasters for pastries, light lunches, and an expertly brewed caffeine fix. For dinner, go to Floresta do Salitre or Cantinho de São José for traditional Portuguese food, or Avenida SushiCafé for exceptional Japanese cuisine.
Where to Drink: Sky Bar offers swanky service, live music, and beautiful views from the rooftop of the Tivoli Avenida da Liberdade Hotel.
If you're into craft cocktails, try the legendary Red Frog Speakeasy, which you can only access through a secret entrance in Monkey Mash—a great cocktail bar in its own right!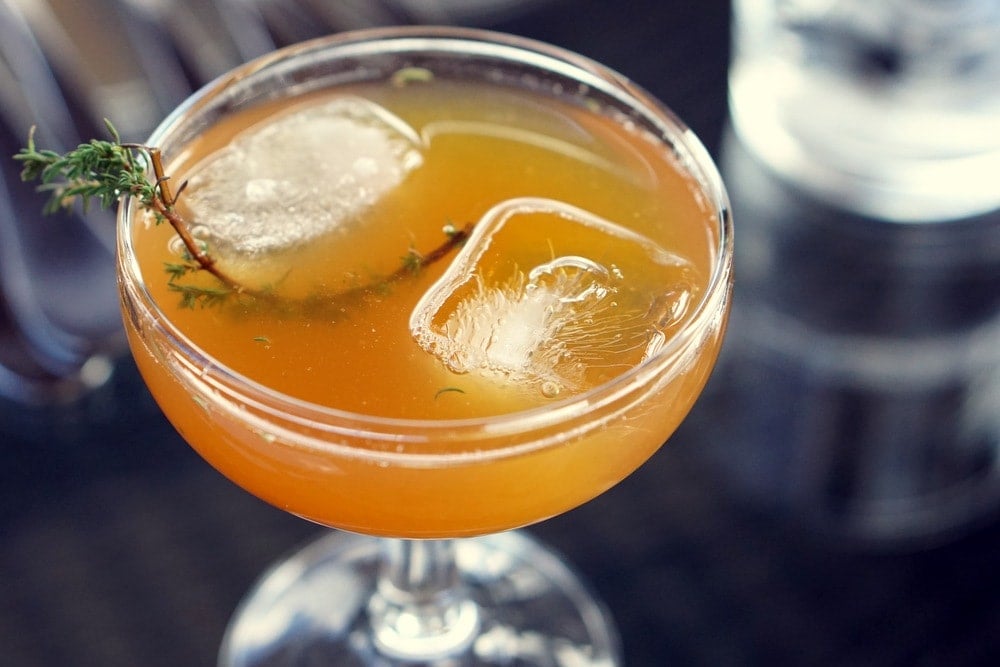 FAQs on Where to Stay in Lisbon
What's the best part of Lisbon to stay in?
This completely depends on what you're looking for! Baixa and Chiado are great if you want to be centrally located. Bairro Alto and Cais do Sodré are ideal for nightlife, while Príncipe Real and Avenida da Liberdade tend to be a bit quieter. And that's just the beginning!
Is Lisbon a walkable city?
Absolutely. Lisbon is actually relatively small, which means you can walk pretty much everywhere within the city center. Just prepare to climb up and down a lot of hills! And if you get tired, you can always hop on one of the iconic yellow trams or elevadores.
What's the best time to visit Lisbon?
Lisbon tends to be busiest in the summer, despite that fact that temperatures get pretty high. I recommend visiting in either May or October for the perfect balance of pleasant weather and small crowds. That said, November–April can also be super nice!
How long should I stay in Lisbon?
I could spend months exploring Lisbon without getting bored, but if you just want to hit the highlights, 3 days should be enough. That said, I highly recommend spending a full week here so that you have time to discover different neighborhoods and take some day trips.
Now that you know what each neighborhood has to offer, it's time to book your trip. Check out the rest of our guides to Lisbon to make it a truly unforgettable visit—and don't miss our 5* Lisbon food and walking tours!
Looking for Spanish recipes? Download my free ingredients guide and get a weekly recipe sent directly to your inbox.