Do you love to indulge when you go on holiday? Vacation is the perfect opportunity to treat yourself and satisfy your sweet tooth! There are so many delicious typical desserts from Galicia, but here are the five you can't leave without trying.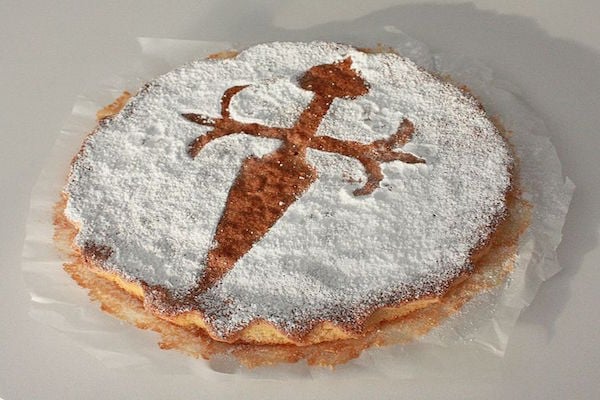 5 Delicious Typical Desserts from Galicia
1. Santiago's Iconic Tarta de Santiago
You can't walk through the historic center of Santiago de Compostela without trying a sample of the tarta de Santiago. Galician recipes are simple but tasty, and this cake is no exception! The main ingredients are ground almonds, eggs, butter and sugar. Additional ingredients might include a splash of Galician liqueur or a pinch of cinnamon. Local bakers decorate this cake with a stencil of the Cross of St. James and powdered sugar. Pastelería Mercedes Mora invented this special finish for the cake, and it's locals' favorite place to eat it!
Address: Rua do Vilar, 50
2. Galician Filloa
Who doesn't love pancakes? Large, thin Galician pancakes are similar to French crepes. They're usually filled with pastry cream, a drizzle of local honey or nothing at all, and you an enjoy them warm from the griddle or even cold! They're most popular around Carnival time in the month of February.
3. Bica
Nothing beats a piece of cake with a warm cup of coffee! Bica is a local sponge cake made of flour, eggs, sugar, cinnamon and sometimes butter. Many locals enjoy this dessert during festivities and celebrations. Though it originally hails from Ourense, you can now find this delicious cake all throughout the region.
Insider's Tip: Do you want to try the best bica available and celebrate it with other like-minded folk? Don't miss the Fiesta de la Bica in Trives, which takes place annually on the last Sunday of July.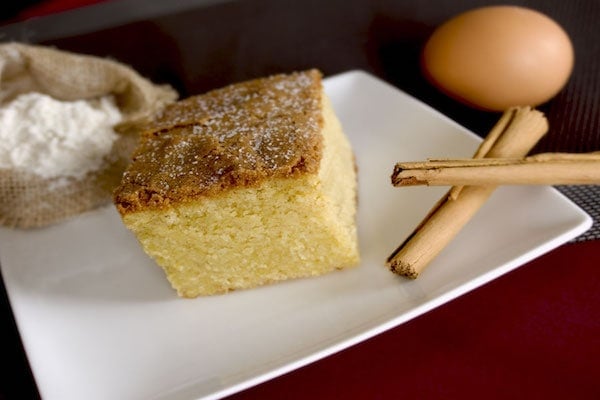 4. Galician Cheesecake
This Galician version of cheesecake, or tarta de requesón,  is a typical dessert in all corners of Galicia. The traditional recipe includes yogurt, requesón (a by-product of cheese-making that's smooth, creamy and delicious), eggs, flour and sugar. Galicians serve this cake cold and topped with a generous drizzle of honey.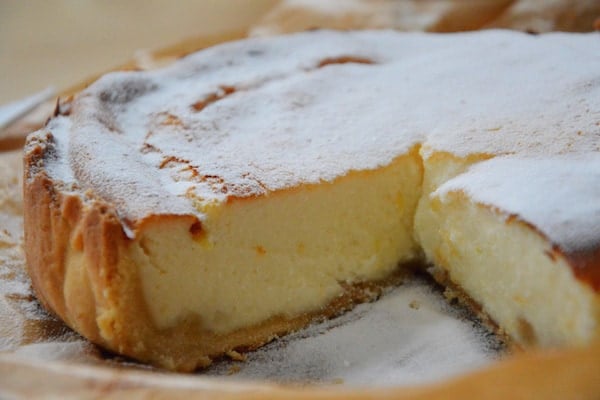 5. Galician Doughnuts
You'll find tiny melindre donuts all over Galicia. Unlike most doughnuts, these are baked rather than fried. Bakers all over the region will add their own special twist with things like ground almonds, honey, aniseed, or even chocolate! The recipe for this typical dessert from Galicia always includes egg yolks, flour, butter and a bath of sugar syrup, but no matter what special twist they contain, all varieties of this little piece of heaven are delicious!
See also: Read where to find the best churros in Santiago de Compostela for more sweet treats!
Pin me!