Many different cultures have influenced the tasty desserts that valencianos have enjoyed for generations. Common ingredients like oranges and almonds allude to its Moorish past, while influences from Catalonia to the north are obvious in other sweets. Today, all those influences have come together to make the delicious desserts you'll crave long after leaving Valencia. Treat yourself to one of these traditional desserts from Valencia after a day of sightseeing—you deserve it!
7 Typical Desserts from Valencia
1. Coca de llanda
This sweet bread comes in more varieties than even Valencians themselves can name. Whatever you prefer, there's sure to be a coca de llanda that will make your tastebuds happy. Some recipes use yogurt, others milk and some even use freshly-squeezed orange juice from Valencia! Toppings and fillings vary as well, from chocolate to fruit to nuts and raisins.
Insider's Tip: The Catalan and Valencian word coca is etymologically related to the English word "cake!" There are also savory cocas which usually consist of flatbread with toppings—similar to pizza!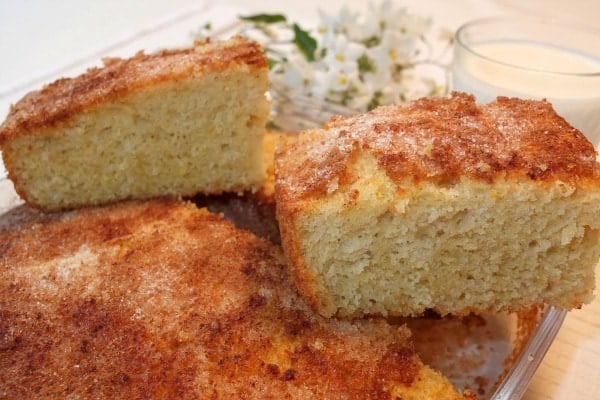 2. Fartons
It doesn't get more valenciano than this! Fartons are soft, sweet, sugar-glazed cakes that make the perfect accompaniment to a glass of horchata, one of Valencia's signature drinks. This beloved treat is also extremely popular for breakfast. Eating like a local never tasted so good!
3. Flan valenciano
Lots of people know and love flan. This caramel-based custard originated in Spain and France and has since spread across the world like wildfire, with differing varieties depending on the country and region.
However, in its birthplace of Spain, flan has taken on a new twist in Valencia. Flan valenciano (also called flan de naranja) incorporates the region's famous oranges into the typical recipe. The result is a smooth, intense flavor that even die-hard fans of traditional flan are sure to love.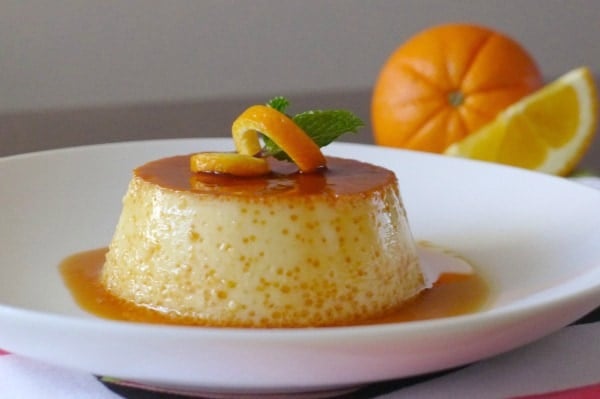 4. Bunyols
Although Spaniards all over the Iberian Peninsula and beyond love buñuelos, this donut hole-like treat originated in Valencia, where they're known as bunyols. The traditional Valencian preparation uses a pumpkin-infused dough. (Pumpkin donuts in Spain? Yes, you read that right!) Valencianos especially love eating bunyols during the annual Las Fallas celebration, but you can indulge in these sweet treats any time of year.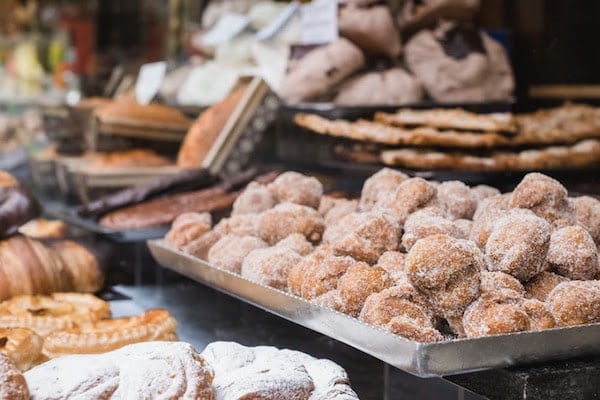 5. Pastissets de moniato
If you visit Valencia around the holidays, you're sure to encounter pastissets de moniato (also spelled boniato). These sweet fried pastries are one of the most popular desserts from Valencia around Christmas among locals. A cross between an empanadilla and a donut, pastissets de moniato are traditionally filled with sweet potato jam and topped with cinnamon sugar. One bite is sure to create holiday memories for years to come.
6. Arnadí
American travelers to Valencia might be used to eating pumpkin-based desserts in the fall, but what about during Holy Week? That's when valencianos typically dig in to arnadí. This pumpkin cake also features almonds, sugar, and citrus flavors, making it a perfect springtime treat.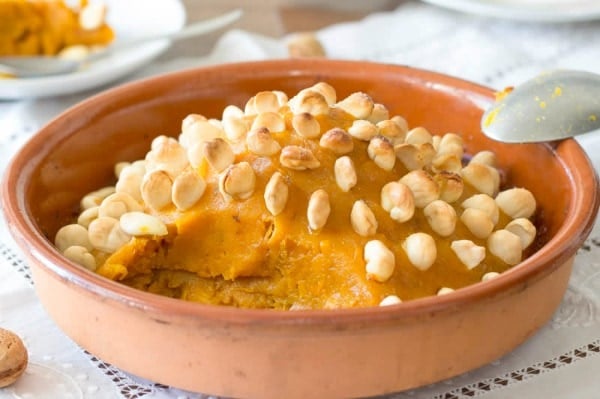 7. Turrón
You don't have to wait until Christmas to enjoy this holiday favorite in its hometown! Turrón is a delicious nougat confection made with honey and almonds. It's become popular all over Spain during the holidays, but it has its roots in the Valencian town of Jijona. There are dozens of different varieties, which makes sampling this treat even more fun!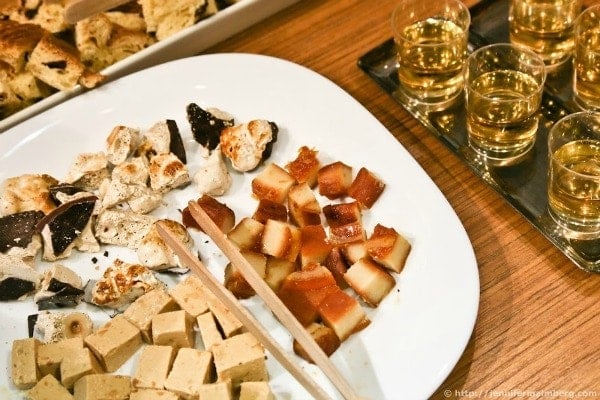 See Also: The Best Pastry Shops in Valencia
Pin me!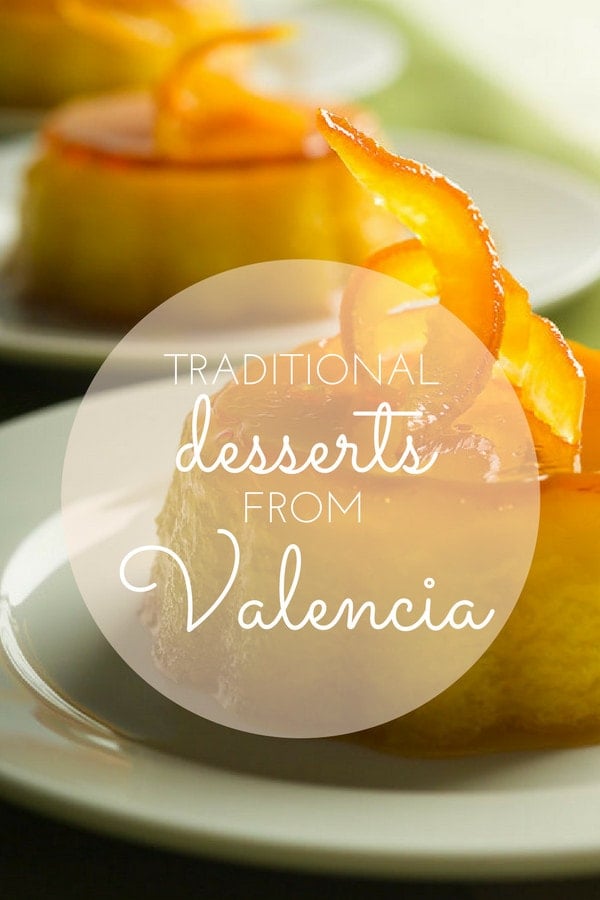 Photo credit: NYT Cooking