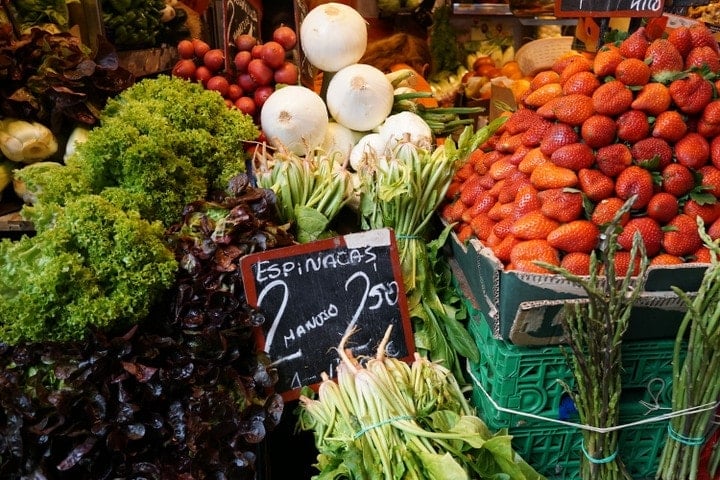 When I visit a new city I want to get a feel for it as quickly as possible. Who lives there? What are they like? How do they dress? In my experience, one of the best ways to get a really good idea of a city's local people is by visiting the main food market. By standing in the corner (sounds a bit creepy, but it works!) you can observe a lot of things about the local culture, and quickly feel in touch with a different society.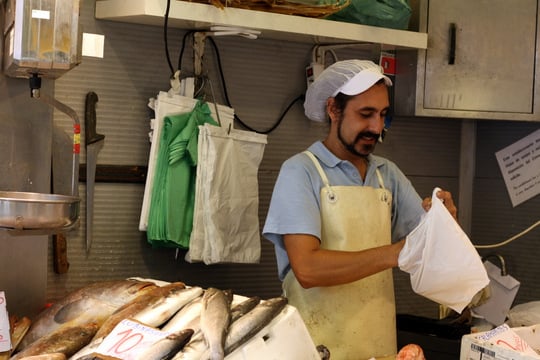 One of the highlights of my summer travels was our visit to the gorgeous Malaga Central Market. The Mercado Central de Atarazanas is one of the most beautiful and lively markets I've visited in Spain. The mix of booths and small bars and restaurants make it a place you could easily spend the morning, and if we'd been lucky enough to have the use of a kitchen, we'd have stocked up on some of the area's best seafood, fruits, and vegetables to make a lovely meal.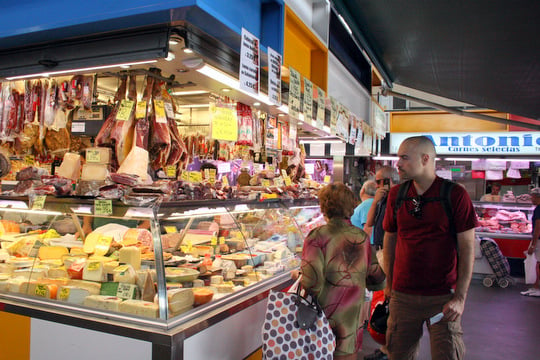 The market was once Malaga's shipyard, a place where ships were repaired over 600 years ago. At this point in history, the water made it all the way up to the market's entrance. After the reconquest, the building was shortly used as a convent, a military hospital, and an army barracks, before finally becoming a market in 1879. Inspired (as most Spanish markets were during this time) by Mercado de Les Halles in Paris, the iron work on the market was a main feature, though the most striking part was definitely one of the original marble doors, dating back to when the building was first built as a shipyard.
Like most Spanish markets, the Malaga Central Market had its share of tough times. The market was in desperate need of renovations, and in 2008 they began. Over the course of two years, the market was updated, opening up the beautiful ceiling, adding in a gorgeous stained glass window, and arranging the 260 stalls in three separate areas-- fish, meat, and produce.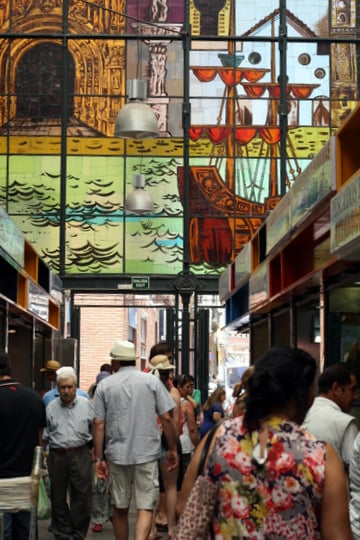 The result is the gorgeous Mercado Central de Atarazanas (atarazana means shipyard), that happened to be filled with people on the day of our visit. People were shouting, laughing, and carefully inspecting their potential buys. The bar areas were filled with lucky locals, chowing down on the most delicious fried shrimp, octopus skewers, and other mouthwatering delights.
Sound good? Take a look for yourselves!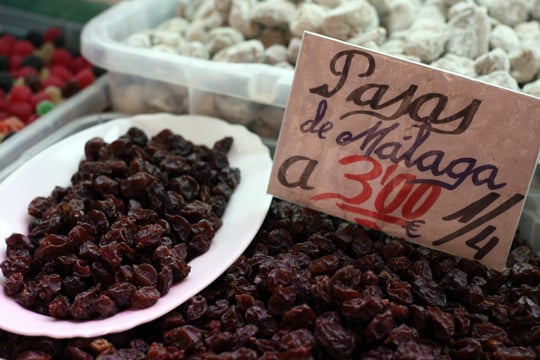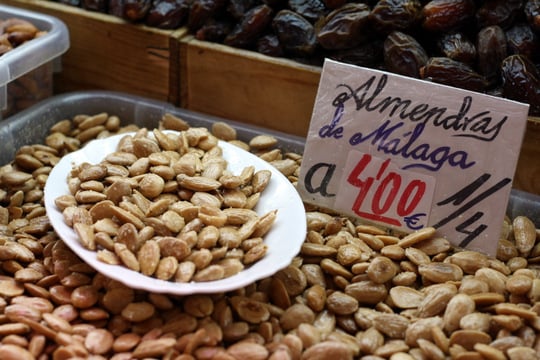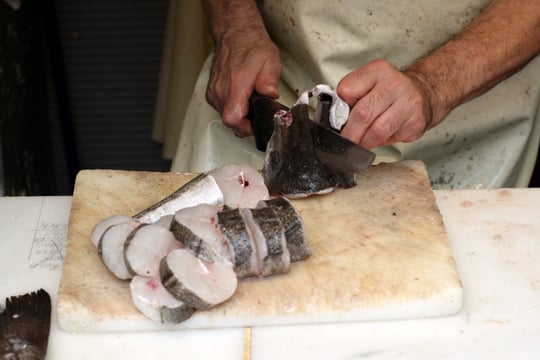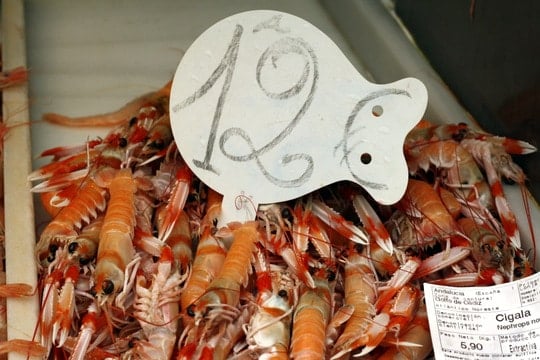 Malaga Market Tour
Have you ever been to an amazing local market? Where?
Pin me!