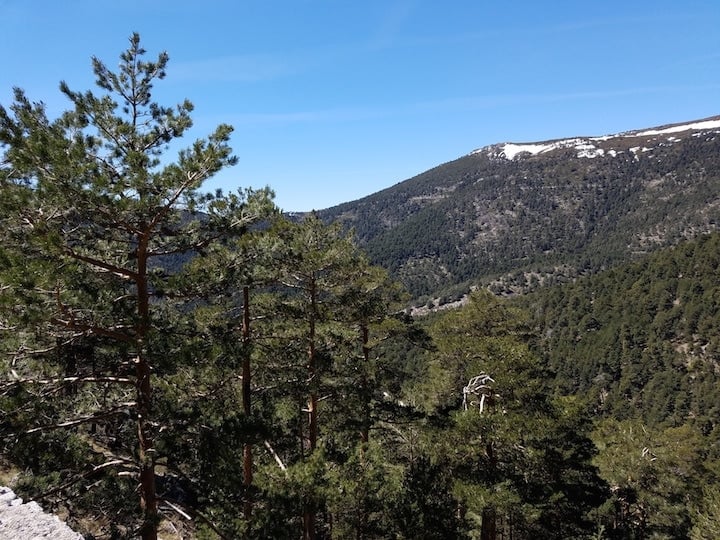 It's been a busy year so far (as expected!) launching new Devour Spain tours in Madrid, Barcelona, and Malaga, while also dealing with some of life's surprises. After months of long days and frequent work trips, I needed a quick break to totally disconnect. Luckily, Madrid is surrounded by some pretty incredible mountains! We booked a last minute trip to Cercedilla, my favorite place to go hiking near Madrid.
I love Cercedilla because it's only 40 minutes from Madrid and it boasts a charming town center and plenty of easy to follow marked hiking trails (there's no way I'd trust my sense of direction without a well marked trail or a guide!).
We rented a car with Bluemove and headed off for a weekend of mountain air. It was a chilly weekend (for May!) with highs around 14°C (57°F) but it was perfect for hiking.
Where to Stay in Cercedilla: Hotel Las Rozuelas
I've been searching for a comfortable (versus "rustic") lodge-type hotel in Cercedilla for awhile, but never stumbled on anything that caught my eye. Luckily, this time, a quick search on bookings.com came up with the perfect place: Hotel Las Rozuelas. A charming hotel with all of the comforts of home, Hotel Las Rozuelas is perfectly located a few minutes drive from Cercedilla's city center and only a 10 minute walk from all of the hiking trails.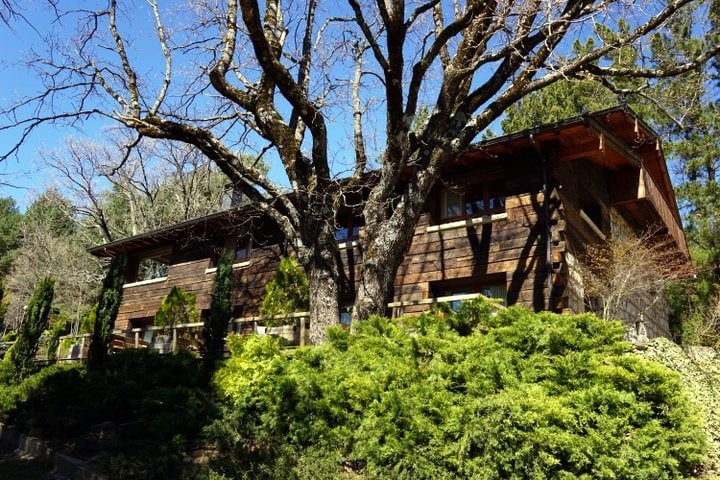 Where to Hike in Cercedilla
I love Cercedilla because there are so many great hiking trails to choose from, each with different views, levels and durations. This time we did two different hikes: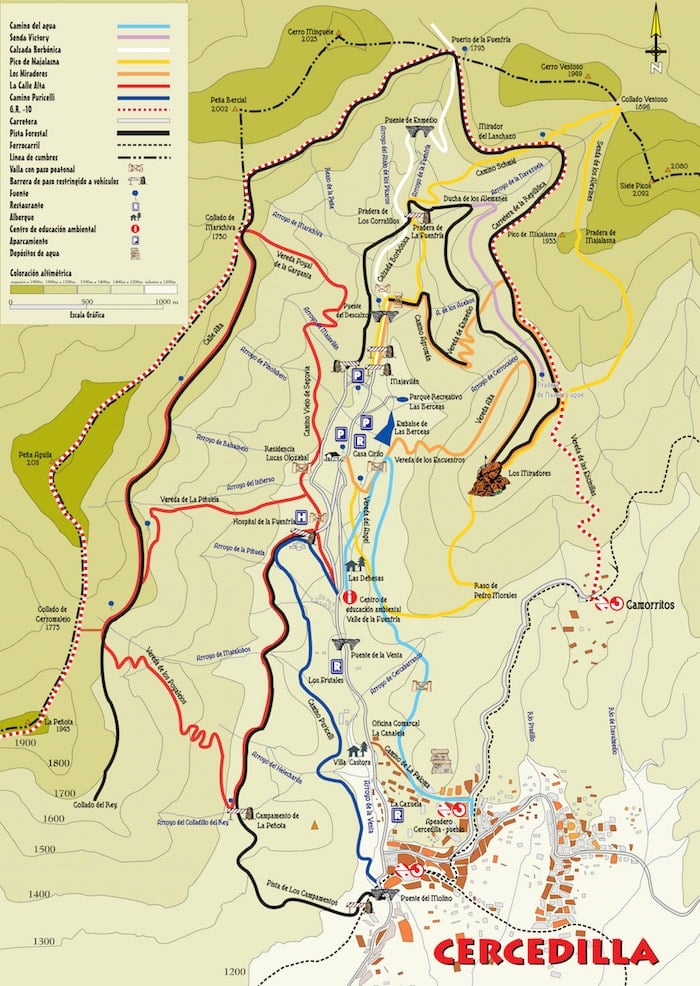 Day 1: We took the red trail to where it joins the GR-10 and then came back down via the Calzada Borbónica (an old road since Roman times!). It took us about four hours in total with only a short 15-minute break.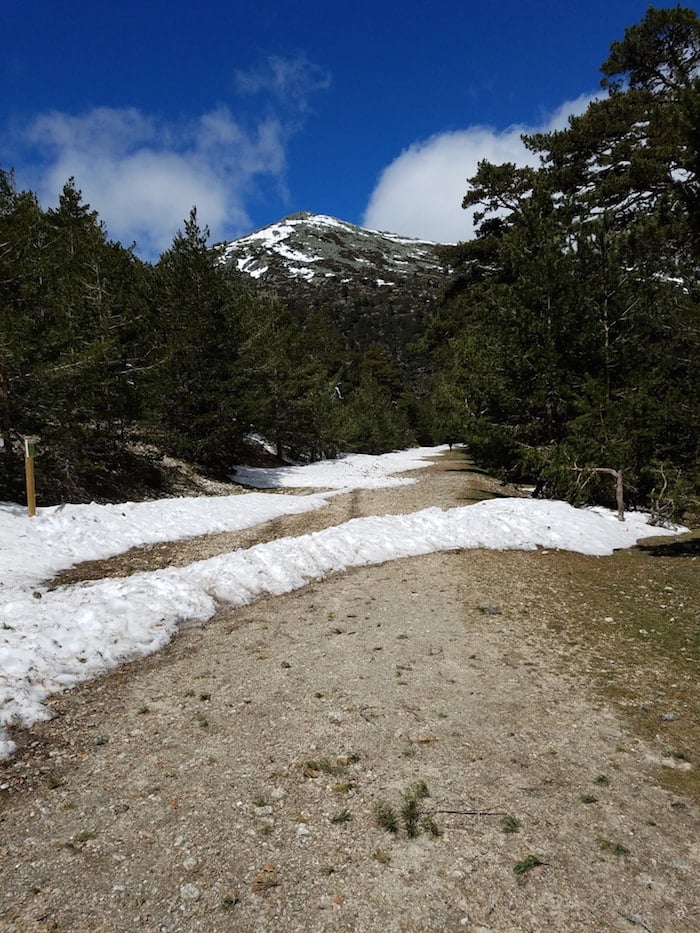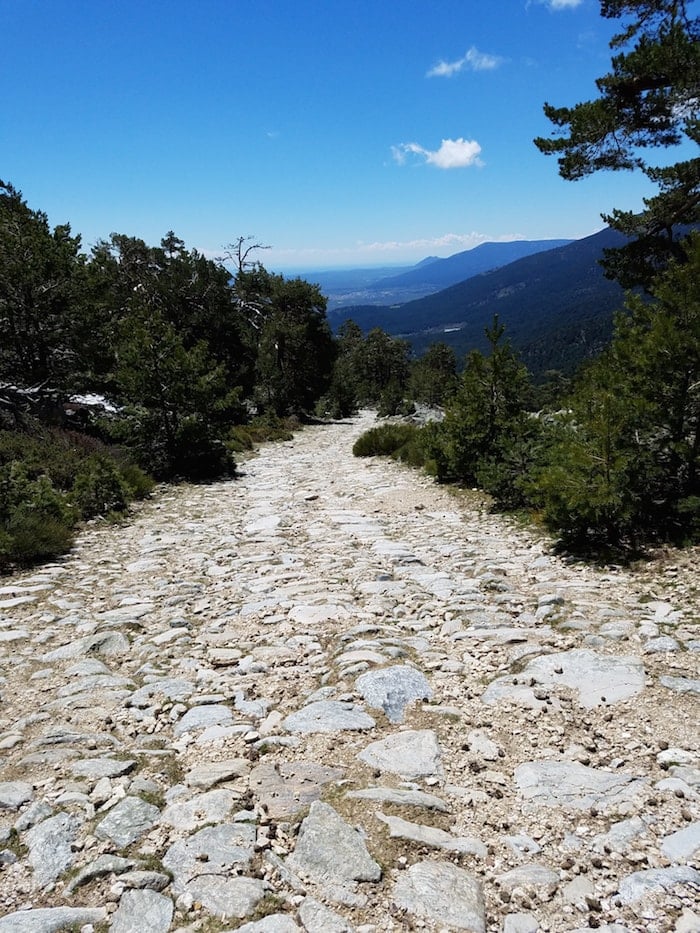 Day 2: We took the yellow trail from its starting point at the Majavilán parking lot, then broke off for a quick look at the "Duchas de los Alemanes" (3 great waterfalls on the black route) before backtracking to the yellow trail again. We followed the yellow trail up to the Collado Ventoso, then backtracked a few minutes and then took the GR-10 to where it meets with the orange trail, which we took back to the parking lot! This route sounds complicated but it's really straightforward. It took about 4.5 hours in total with a short 15-minute break.
Both routes were great, though I much preferred day 2. Next time we'll try to either complete the entire red route or entire yellow route (both listed at a minimum of five hours).
Where to Eat in Cercedilla
Our wonderful homemade breakfast at Hotel Las Rozuelas set us up for our hikes (fried farm fresh eggs, bacon, toast, pastries...) but by dinner we were starving!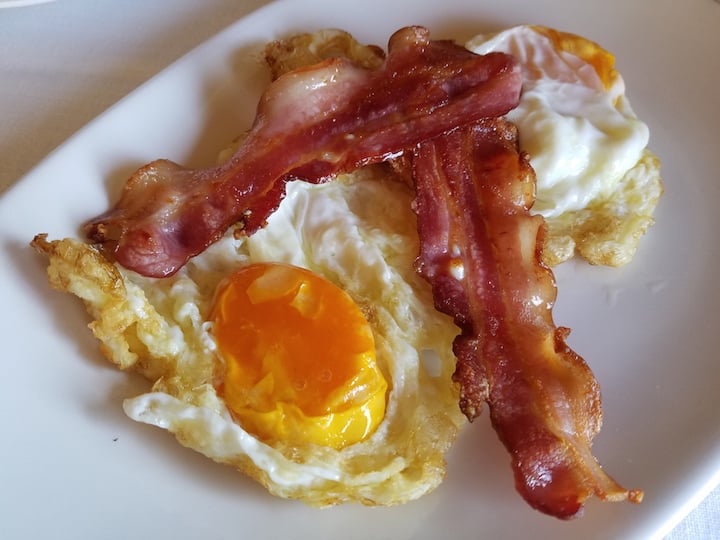 We tried two of the town's top rated restaurants and enjoyed both. Restaurante Yeyu is a mix of modern and traditional, and has some fantastic vermouths on offer as well as some to-die-for croquettes. La Maya is a Cercedilla classic-- perfect for a bloody post-hike steak and a bottle of red wine, and ponche Segoviano (a delicious dessert made with sponge cake, pastry cream and marzipan) to wash it all down. I rarely eat meat at home, so I ordered a steak both visits. First I tried their solomillo (filet mignon) which was tasty, but the following day I chose their entrecot (T-Bone), which was truly outstanding. It was one of those meals where you really enjoy every bite!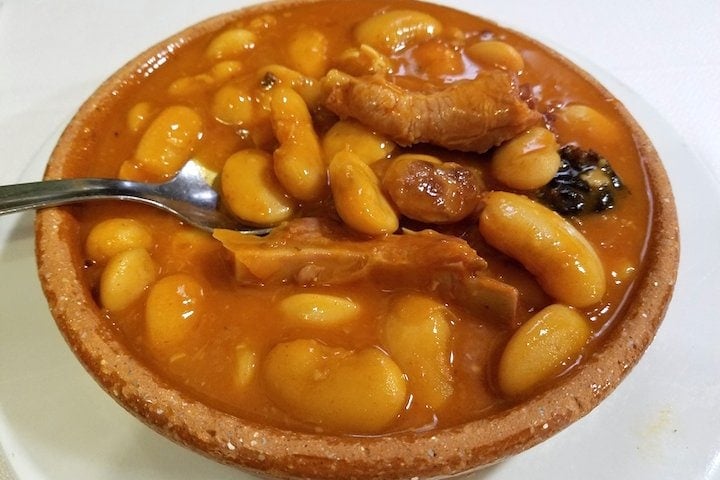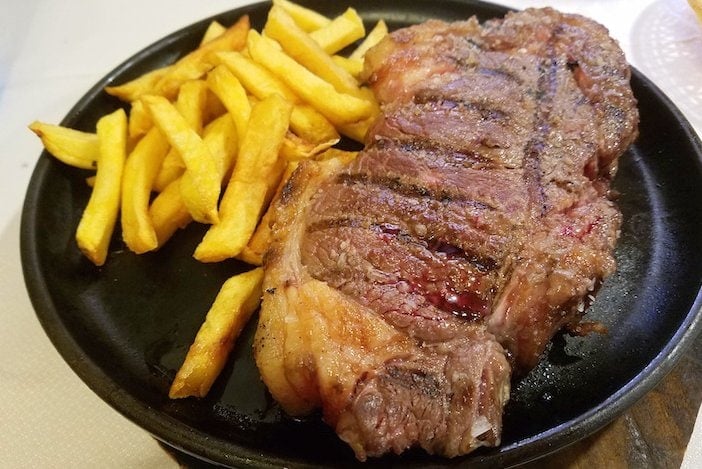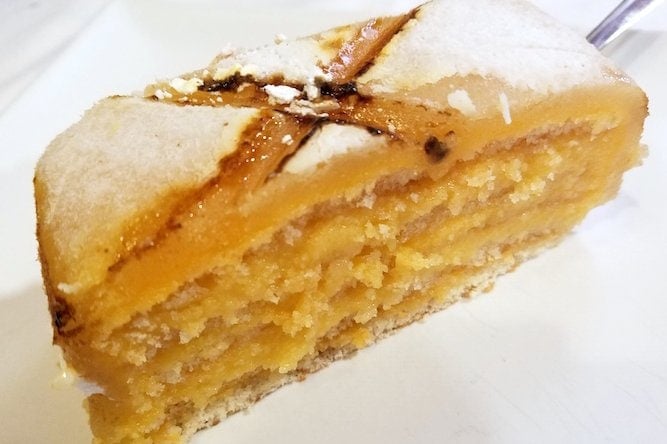 Cercedilla is a fantastic escape for anyone living in (or visiting!) Madrid who would like to experience some freh mountain air and hiking. I highly recommend Hotel Las Rozuelas, the yellow hiking trail, and Restaurante La Maya.
You can also reach Cercedilla by Cercanias train from Madrid. It's about a 2km walk to the hiking trails from the train station.
See also: Hiking in Madrid: Cercedilla
Where do you go to escape from the city?