Today Lindsey shares her favorite day trips from Madrid. And since she is currently living in Córdoba, I'm not surprised it made the list!
Madrid really does have it all. A city full of fascinating history, it also boasts a thriving and vibrant modern culture. It's home to jaw-droppingly beautiful architecture and dozens of peaceful, quiet green spaces. And its perfect location right in the heart of Spain makes it an ideal home base for exploring some of the most beautiful parts of the country.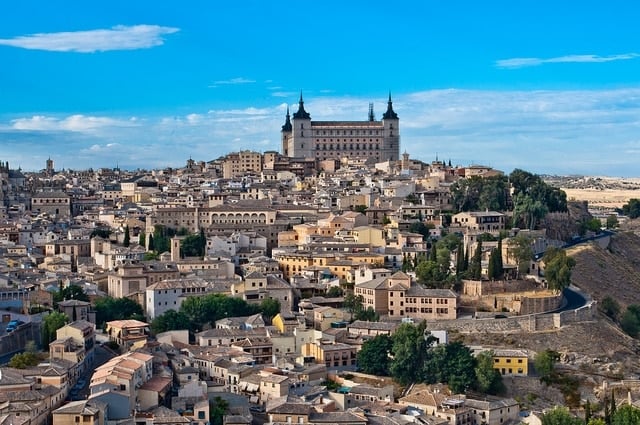 If you're looking to get out and about, there are plenty of incredible options for day trips from Madrid! These five choices are all perfect for seeing a different side of Spain just a short distance from the bustling capital.
See also: Make sure to read about Where to Stay in Madrid for the best Madrid accommodation tips, and see Devour Madrid's excellent Madrid food and travel blog or guided food and tapas tours for more insider information!
Day Trips from Madrid
1. El Escorial
The magnificent town of San Lorenzo de El Escorial will transport you back in time from the first step you take on its storied cobblestone streets. Most people come here to see the eponymous monastery and palace El Escorial, a stunning example of Spain's grandiose and glorious Renaissance architecture.
This UNESCO World Heritage site serves several purposes. It's the burial site of many important Spanish monarchs, home to dozens of priceless works of art, a monastery and more! It's easy to see why this building alone makes for one of the most complete day trips from Madrid!
Getting there: To reach the town of San Lorenzo de El Escorial, take bus 661 or 664 from Moncloa station in Madrid. You can also take Cercanías line C3 from the Atocha train station.
Day trip: See El Escorial as part of a day trip. Combined with Segovia (read on!) this is the trip I'd recommend. It's a bit more expensive than its competitors, but the small group size and quality guides make it well worth it.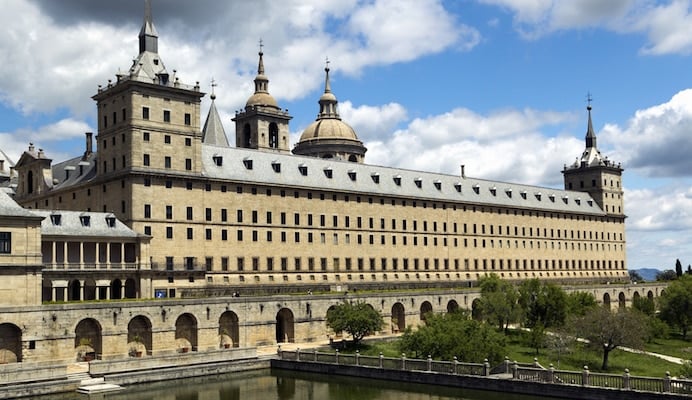 2. Toledo
The majestic ancient city of Toledo is one of the most popular day trips from Madrid. An important city for each of the three major world religions, the amount of history and culture packed into this compact city is astonishing.
There are so many impressive sites in Toledo that fitting it all into a day might seem daunting. However, if you don't have the option to stay overnight, a bit of planning will help you see the most important and historic places.
READ MORE: Here are 16 of Toledo's most iconic sights!
Getting there: High-speed AVE trains leave for Toledo every hour from Atocha. Be sure to book your ticket in advance on the RENFE site in case they sell out! For a more budget-friendly option, take the ALSA bus from the Plaza Elíptica station.
Day trip: If you want to see Toledo and Segovia in one day, this is a great option for making sure you get a taste of each. But if possible, Toledo deserves an entire day (or more!) and this Toledo day trip is highly recommended for the slower pace and quality. You'll visit seven different monuments, and learn all about their fascinating history.
3. Segovia
Beautiful, picturesque Segovia is full of history around every turn. The soaring Roman aqueduct, stately Alcázar and picturesque old Jewish quarter are remnants of a fascinating past in what is now a thriving, vibrant city.
In addition to spectacular sights, Segovia also makes for one of the best day trips from Madrid for foodies! The city's famous roast suckling pig is one of Spain's top must-try regional delicacies. However, if you can't make it to Segovia, you can still try it (at the world's oldest restaurant!) on Devour Madrid's Prado Museum Tour & VIP Botín Lunch experience!
Getting there: The high-speed AVE train will get you to Segovia in about 30 minutes. You can also take the La Sepulvedana bus from Moncloa station.
Day trip: There are lots of day trips that combine somewhere else with Segovia. Of course, I would recommend doing it on its own! But if time is tight try these options:
4. Córdoba
Once the most important city in Moorish Spain, stunningly beautiful Córdoba is a great way to get a taste for Andalusia. Its awe-inspiring Mezquita, one of the Moorish period's best-preserved mosques, will simply take your breath away.
Additionally, Córdoba is home to incredible Roman ruins; a historic Jewish quarter complete with whitewashed buildings and beautiful flowers; and a historic complex used by the Catholic monarchs. When you get tired of exploring, be sure to cool off with a bowl of refreshing local salmorejo!
Getting there: Take the AVE from Atocha to get there in less than two hours. If you're on a budget, you can take the bus (operated by Socibus) from Estación Sur. Keep in mind this takes much longer and may not be feasible for a day trip.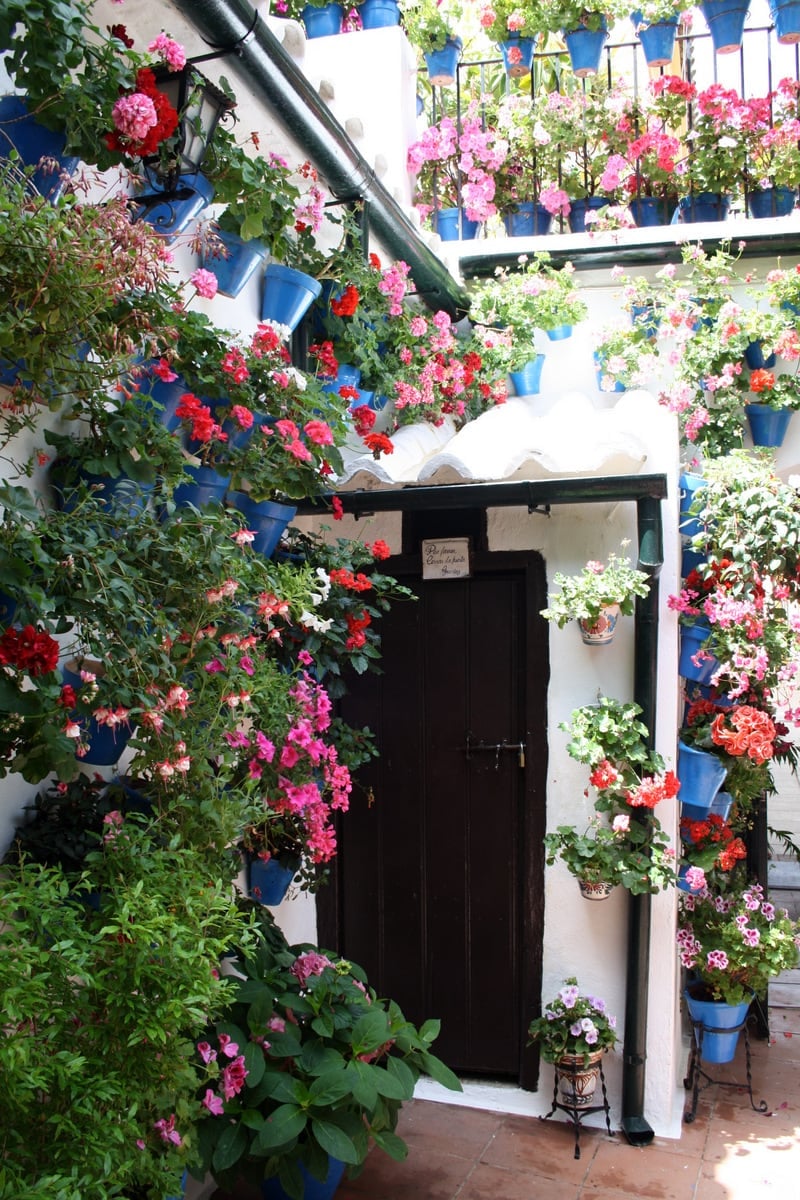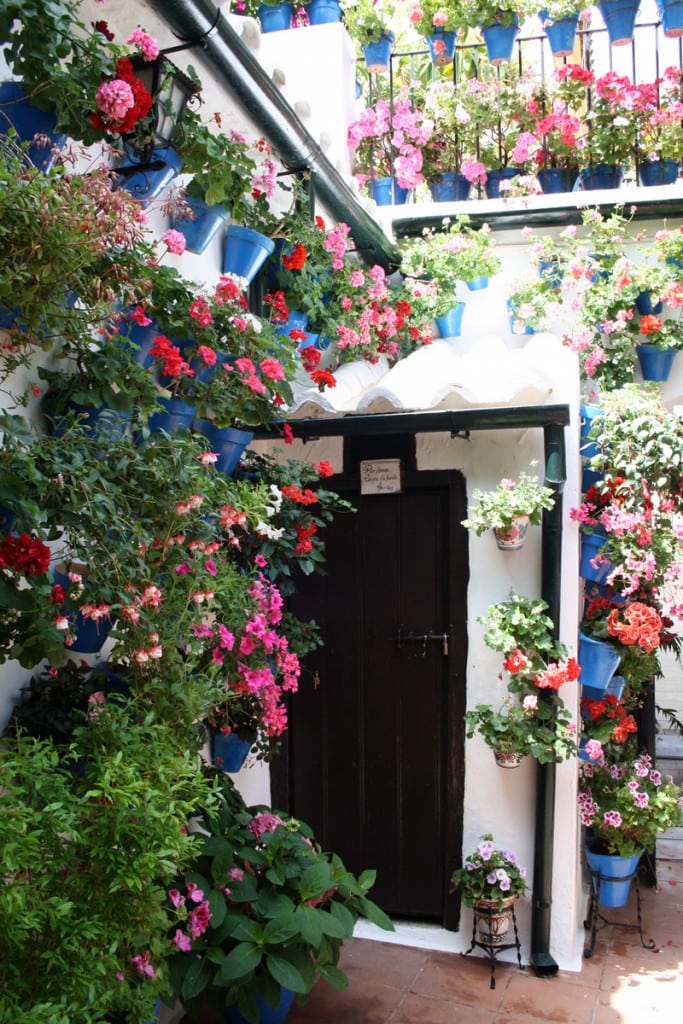 5. Cuenca
As one of the most unique day trips from Madrid, Cuenca looks much the same as it did during medieval times. Its old world feel and vintage charm makes for a nice break from increasingly modern Madrid.
Even if you're not an architecture fan, Cuenca's famous "hanging houses" will still blow you away. These brightly painted buildings stand right on the edges of staggering cliffs, seeming to defy nature. One is even home to a fascinating abstract art museum!
Getting there: AVE and Alvia RENFE trains can get you to Cuenca from Atocha in about an hour. There are also Avanza buses from Estación Sur.
Day trip: If you prefer a guided tour and private transport, this Cuenca day trip is a great option.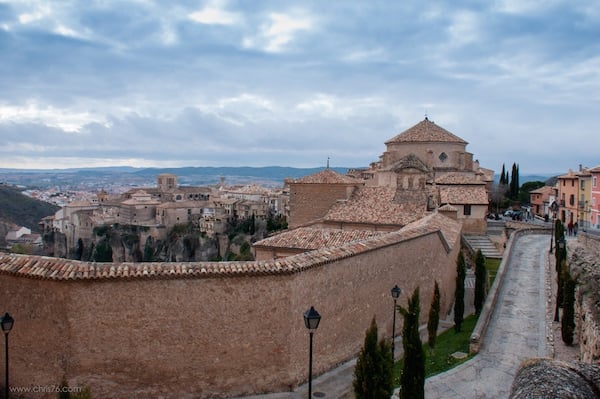 How many of these day trips from Madrid have you taken? Got an idea for another? Share it in the comments!