Spanish style is famous around the world, and it's so easy to shop like a local in Granada.
From traditional artisan shops to big-name fashion brands to trendy boutiques, Granada has it all. No matter what your style, you're sure to find one-of-a-kind, unique pieces—all while feeling practically granadino yourself! Here's where to go shopping in Granada like a local. Get your wallets ready!
Calle Recogidas and Calle Reyes Católicos
This popular thoroughfare, historically the main commercial district in Granada, has experienced a sort of rebirth. It's once again one of the most popular areas for shopping in Granada, as you'll notice when we visit the street on our food tours! Just two minutes from the historic center and the cathedral, you can find everything from modern shops (think H&M, Pull and Bear, Zara) to high-end boutiques.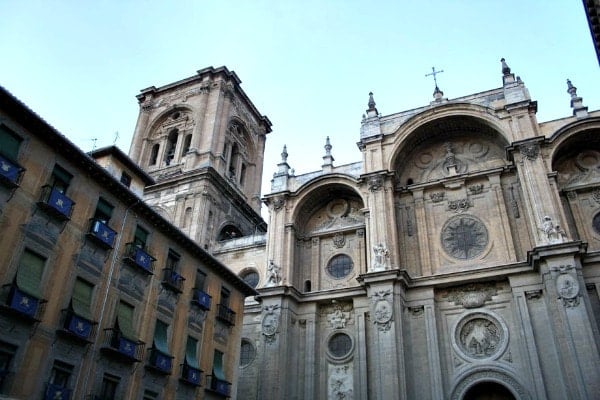 Calle Mesones
Don't let the lower price tags fool you! While more budget-friendly than Reyes Católicos, Calle Mesones is packed with amazing finds. Along this busy street, you can find everything from clothes and shoes to home decor items to toys for the kids.
Hungry after a long (but fun!) day of shopping? You're in luck! Calle Mesones features great tapas places at each end of the street. We recommend the tapas bars in Plaza Trinidad (to the north) or the area around Calles Ganivet and Varela (to the south).
Centro Comercial Nevada
While a mall might be the easiest option for shopping in Granada, in this case the Centro Comerical Nevada is one of the most popular among locals. It opened just last year and is the largest mall in the Granada area. This gorgeous building features hundreds of shops and restaurants. Some of the most popular brands, such as Primark, Muerde la Pasta and Leroy Merlin can't be found anywhere else in Granada.
Address: Avenida de las Palmeras, 75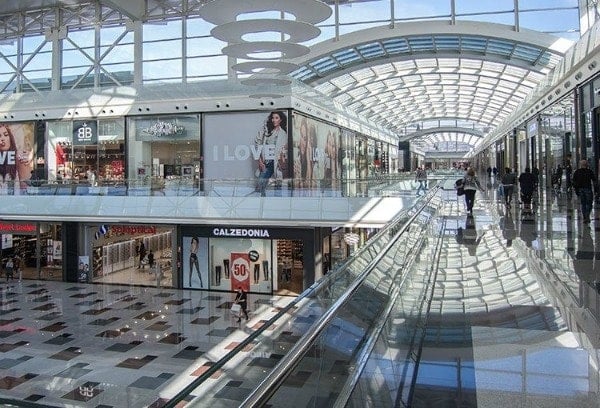 Calle Elvira
This enchanting street, found in the lower part of the Albayzín, used to be the old Moorish city of Ilbira. Even today, locals love the Moorish-style shops along this street, where you can purchase items such as leather backpacks and beautifully decorated lamps. This is the place to be if you're going souvenir shopping in Granada!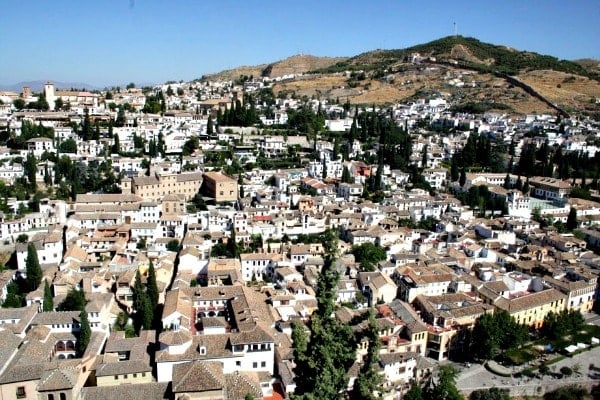 Learn about Calle Elvira's fascinating secrets on our Foodie Feast & Cultural Walking Tour! You'll walk through history and step back in time at a traditional Moorish restaurant that evokes the spirit of Al-Andalus. It's a must-do experience for any traveler looking to experience Granada on a deeper level!
Life is too short to speak one language and stay in one place. Three years ago, this philosophy took me from familiar Ohio to sunny southern Spain. Usually drinking tinto de verano, reading Lorca, or attempting to dance flamenco (not all at once). Follow my blog, Viatic Couture, for more.
Latest posts by Lindsey Zimmerman (see all)