Spain is the world's #1 producer of olive oil, and a great majority of that liquid gold comes from right here in the region of Granada. Olive oil is a vital part of Granada's economy and culture. The region's tropical, Mediterranean climate make it ideal for producing this delicious local staple, and olive oil itself makes the perfect gourmet souvenir from Granada. Here's where to buy olive oil in Granada so you can take home a true local gem.
Where to Buy Olive Oil in Granada
1. San Agustín Market
You'll find the main food market in Granada just a stone's throw from the cathedral, but this buzzing foodie hub is anything but touristy. The San Agustín Market is full of stalls selling fresh, local products, including—you guessed it—amazing olive oil. Vendors take pride in the fact that Granada is among the top oil producing regions in the world, and as a bonus, you can taste samples of each oil before you buy it. Make sure you're taking home a good one!
Address: Plaza de San Agustín, s/n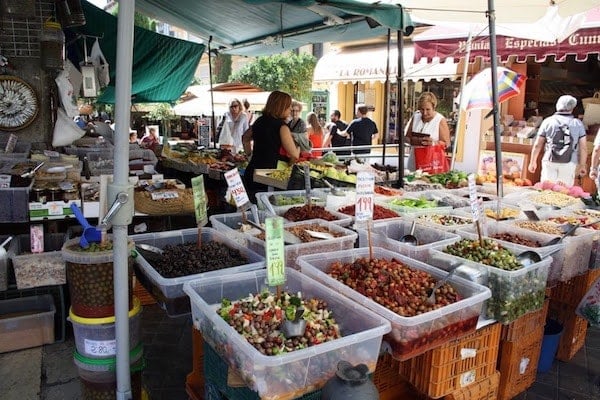 2. Al Sur de Granada
The great thing about popular Calle Elvira is that not only is it a great street for a Granada tapas crawl, but you can also find incredible little shops selling all the ingredients you need to make Spanish food at home. One of those is the charming bar-meets-shop Al Sur de Granada, which is where many locals purchase olive oil in Granada due to their fantastic variety.
Address: Calle Elvira, 150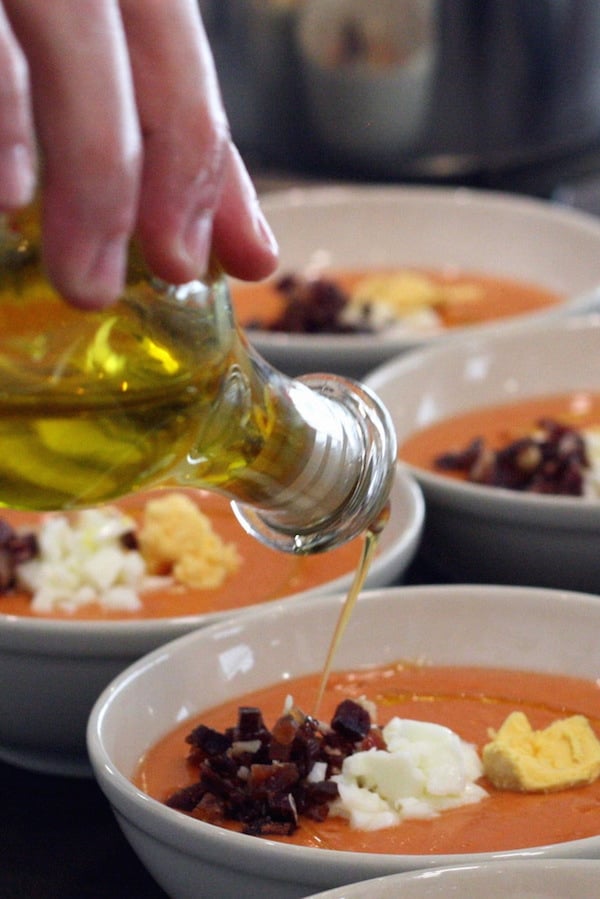 3. López Mezquita
Dating back to the year 1862, López Mezquita is a true local institution and one of the best places to buy olive oil in Granada. Although the homemade sweets and pastries at this adorable bakery are absolutely worth a try, be sure to check out the variety of local products on display in the shop. They've taken advantage of their prime location on Calle Reyes Católicos (one of the best streets for shopping in Granada) to show off some of Andalusia's best products, including some amazing local olive oils!
Address: Calle Reyes Católicos, 39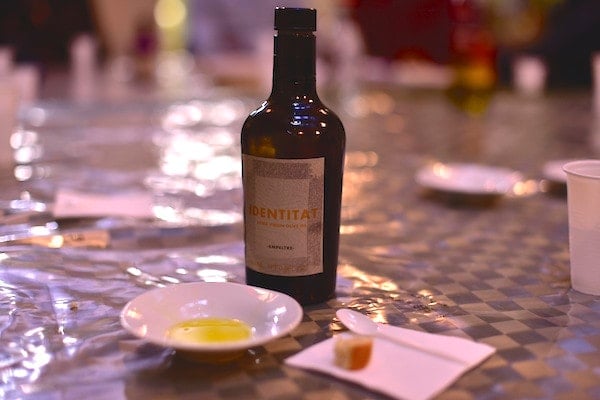 4. El Corte Inglés gourmet area
As one of Spain's most popular supermarkets, El Corte Inglés might not seem like a great place to buy olive oil in Granada. Yes, it's a huge national chain, but their gourmet section includes an incredible selection of authentic, local products. If you're making a grocery run, be sure to check out some of the olive oils produced right here in Granada.
Address: Carrera de la Virgen, 20-22
See Also: Where to buy (and eat!) jamón ibérico in Granada
Watch: Everything you need to know about Spanish extra-virgin olive oil
Pin me!