As you wander the winding the streets of this ancient Andalusian city, it's not hard to imagine the hustle and bustle of its Moorish heyday, when it was a vibrant and prosperous center for trade. A stroll around Granada's top markets will have you harking back to the days of the golden age as you take in the colors and smells of a time gone by. In certain corners of the city, the thriving market culture is still strong to this day, and here are five vibrant spots to get you started.   
Click to expand or embed this image on your site
Granada's Top Markets
1. Mercado San Agustín
Heading the list of Granada's top markets is, of course, the renowned Mercado San Agustín. This thriving, colorful food market sits in the shadow of Granada's magnificent cathedral right in the center of town, housing a sprawl of food stalls offering a fantastic selection of fresh fish, meat, and produce. What's more, if you fancy a break from the frantic dashing between different shops, there's also an array of food stands with ready-made snacks for you to savor right then and there, accompanied by an ice-cold beer or glass of wine.  
Address: Plaza de San Agustín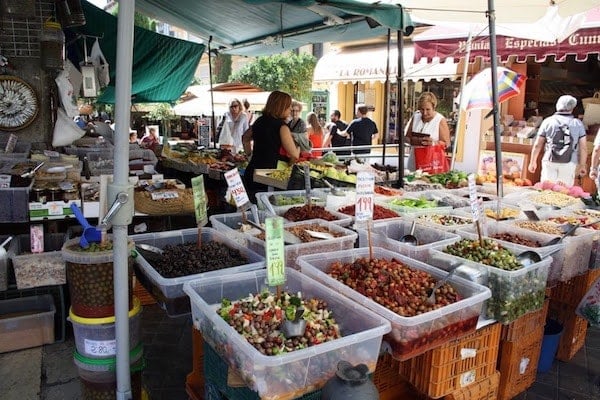 2. Street stalls on Calle Alcaicería
Take to the streets beyond the confines of the central food market and go in search of Calle Alcaicería. This charming selection of small stalls circling the cathedral along and around this central stretch of road is a hub of Granada culture. Originally stretching from the Plaza Bib-Rambla to the Plaza Nueva, these are the final remnants of the city's Great Bazaar, and while it's diminished in size a bit over the centuries, this is a key fixture on any list of Granada's top markets. The specialties here are delicacies from the East, particularly spices and dried fruits, and it's one of the best places in the city for tea lovers to boot.
Address: Calle Alcaicería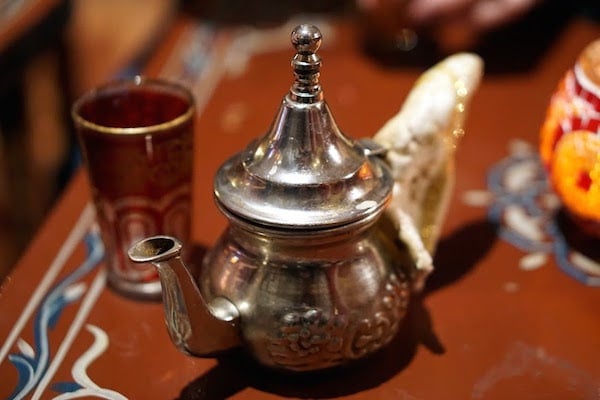 3. Mercadillo de Plaza Larga
Every Saturday morning from 10 until 3, the Plaza Larga in the heart of Granada's former Arabic quarter hosts a small but vibrant street market. This is very much a local affair and undoubtedly one of Granada's top markets. Here, residents emerge to do their grocery shopping before lunch without having to head down to the center of town, which lends the place an authentic atmosphere and the feeling that things haven't changed much for hundreds of years. That said, it's not just groceries which fill the stalls: Arabic-style fabrics and pottery abound, as well as a variety of artifacts with eastern influences. 
Address: Plaza Larga
Getting hungry? Find out where to eat in the Albayzín
4. Mercado Zaídin
The city's southern Zaídin district plays host to its extensive general market every Saturday morning from 9 to 3. This market is enormous and varied, boasting more than 200 stalls, and is a great opportunity for bargain-hunters, particularly with the array of Arabic fabrics on offer at reasonable prices. There are also other clothes and shoes spread among the vast sea of canvas. Spend a sunny Saturday morning at one of Granada's top markets before stopping for lunch in one of the surrounding neighborhood tapas bars in Granada.
Insider tip: The earlier you get here, the better—it's jam-packed from midday onwards.
Address: Bulevar de Torre de la Pólvora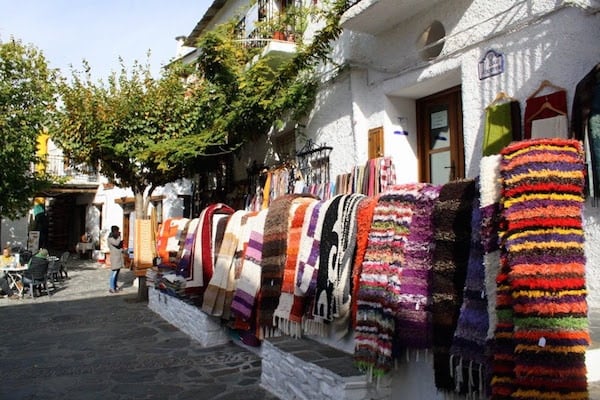 5. Eco-Market of Granada
This eco-market, set up on the esplanade of Granada's Palacio de Congresos, has been around since 2013. Taking place on the first Saturday of every month, it is essentially a modern-day farmer's market, but it's the environmental edge about this place that really makes it one of Granada's top markets. The stalls contain a beautiful array of organic products, and you can even find information on a variety of environmental causes. Of course, you can get your hands on some truly exquisite food at this market, but by shopping here you know you're supporting a good local cause. All the vendors own small businesses in the area and come out to sell their products at what really is one of Granada's top markets.
Address: Explanada del Palacio de Congresos
See Also: The complete guide to shopping in Granada
Pin me!