Give the gift of Andalusia this holiday season—and no, you don't need to splurge on flights to sunny southern Spain for all your loved ones. Instead, bring home a one-of-a-kind gourmet food gift from Granada: this Granada gift guide has you covered. Right from their own homes, your friends and family will be able to experience the heart and soul of Granada—its food!
7 Gourmet Food Gifts from Granada: Granada Gift Guide
Something savory
Who doesn't love cheese? Step up the cheese plate game with some

queso montefrieño

. This award-winning goat's milk cheese hails from the village of Montefrío in Granada province. Cured and matured to perfection, it's not the tender goat's milk cheese you might be used to—but it's still packed with incredible flavor. One taste and you'll see why it's a must on any Granada gift guide.
It's five o'clock somewhere. Although wines from the province of Granada may not be as well known as other those Spanish wine regions such as Rioja or Ribera del Duero, they're still rich, flavorful, and worth grabbing the corkscrew for. A bottle of quality

wine from Granada

is sure to delight budding sommeliers and casual

vino

drinkers alike.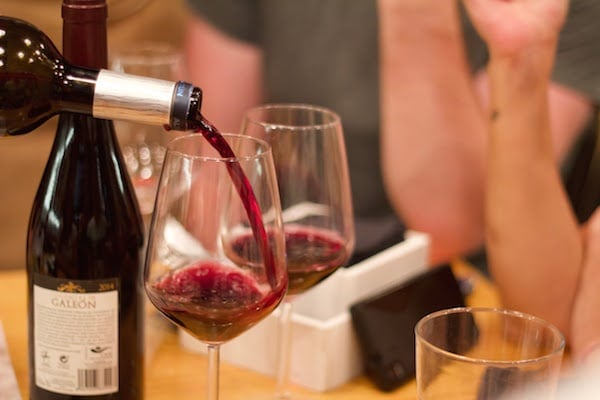 It's impossible to talk about Spanish food without mentioning the holy grail:

jamón.

 Spain's cured ham is beloved by locals and tourists alike, and Granada's own

jamón de Trevélez

is undoubtedly the best of the best. This

serrano

ham is cured in the beautiful Las Alpujarras mountains just outside of Granada at an altitude of 6,000 feet. There must be something in the air up there, because it's one of Spain's best!
See Also: Where to Buy Jamón Ibérico in Granada
Did you know that Spain is the world's #1 producer of

olive oil

? That's right—and the vast majority of Spanish olive oil is produced right here in Granada and nearby Jaén. But don't just go to the supermarket and grab any old bottle off the shelf. Pop into a local gourmet shop and pick up a local brand (always go for EVOO—look for "

virgen extra

"). You'll really taste the difference!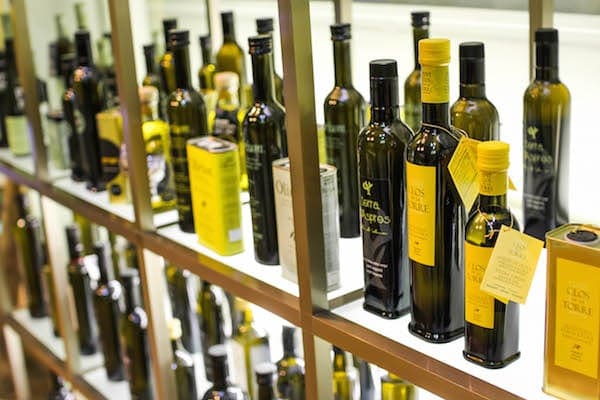 See Also: Where to Buy Olive Oil in Granada
Something sweet
Those are just a few savory gift ideas, but what about your friends and family members who have a killer sweet tooth? Luckily, Granada is home to an equally delicious variety of sweets! Here are a few local favorites that earn top honors on this Granada gift guide.
Step back in time to Moorish Granada when you bite into a delicious

pestiño

. These sweets include several traditional ingredients, among them olive oil, sugar and cinnamon. They come from the beautiful mountain village of Lanjarón, less than an hour from Granada capital. Although you can buy them in Granada proper, making a day trip is always a good idea.

When it comes to sweets, nothing is more 

granadino

than the city's famous

piononos

. These delicious sponge cakes get their rich flavor from cinnamon, custard and syrup. Granada's favorite sticky-sweet treats make undeniably wonderful gifts.
Got a chocoholic in the family? Make their day with some

traditional chocolate

from the Las Alpujarras mountains in Granada. If you don't have time to go all the way to the mountains, the candy shop La Abuela Ili (

Carrera de la Virgen, 50

) is the only place in Granada capital to get the real deal. For more adventurous foodies, it even comes in surprising flavors such as mint, yogurt, pepper and cheese!
See Also: The Best Souvenirs from Granada
Pin me!