This blog post was originally posted on April 19, 2016 and was updated on June 14, 2017.
The movement to eat locally has been around for a while now. Everyone knows how important it is to buy local produce, meats and fish whenever possible, and why wouldn't you? There's so much to be said for eating the fruits and veggies that are in season and that have travelled the shortest distance possible, from the farm right to your table.
In Malaga, you'll find plenty of amazing markets like the Mercado Central de Atarazanas, Mercado del Carmen and the Mercado de Salamanca, among others. There's nothing like strolling through the market and picking out what looks fresh to cook up at home. And as you explore, you might just stumble across one of these five foods from Malaga that will surprise you.
5 Foods from Malaga That Will Surprise You
1. Pan de higo (fig bread from the town of Coín)
Despite its name, pan de higo is not a bread at all—it's more like a Spanish version of the energy bar. This surprising little snack is made by blending together figs, spices and nuts in a food processor (or by hand if you have a lot of energy to burn!). Then, you form a log or cake and let it cool and dry out.
Pan de higo began as a way to preserve figs dating back to the time of Muslim rule in Malaga, but nowadays locals enjoy it for breakfast, dessert, or even with a bit of sharp cheese to contrast the sweetness.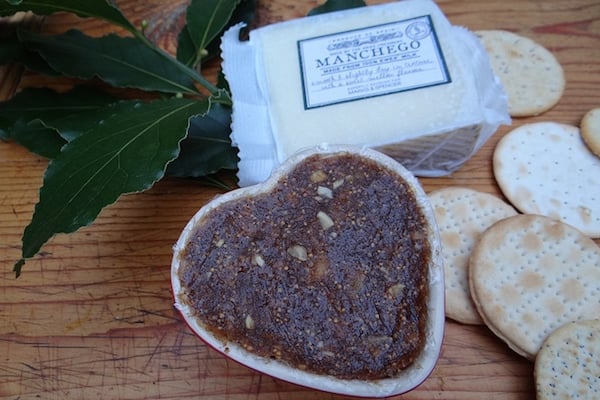 2. Aceitunas aloreñas (olives from the town of Alora)
If you've been to Malaga, you might have noticed that some of the olives are really easy to eat. This is because the pit is "floating." It sounds ridiculous to say that the olive pit is floating inside the yummy little fruit, but what Spaniards mean to say is that the olive pit is easy to separate from the part of the olive that is eaten.
The traditional way to season them is with garlic, thyme, fennel and red pepper. Grab a cold beer and find a seat on an outdoor terrace, and you'll be well on your way to enjoying one of life's simplest foodie pleasures.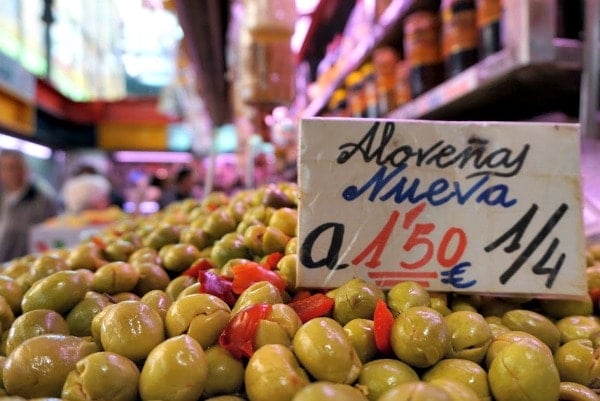 3. Miel de caña (molasses from Frigiliana)
This is one of the foods from Malaga that will surprise you mainly because it's not very well known outside of the province. Frigiliana, a little town in the hills of Malaga, has the only molasses factory in all of Europe that makes their product in the traditional way, without using any additives. It's a healthier sugar substitute, and tastes especially perfect drizzled over fried eggplant or cod fritters.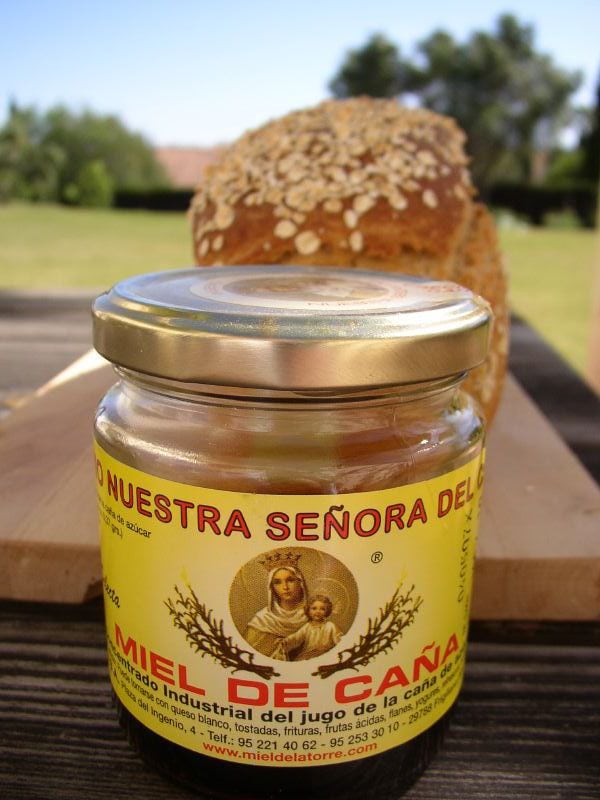 4. Almendras tostadas (toasted almonds from the town of Alfarnate)
If you stroll through the streets of Malaga, you'll find numerous vendors selling salted almonds. You might also find that the bartender serves you a little dish of almonds with your drink. The small but mighty almond is a staple on the malagueño snack scene.
In the tiny town of Alfarnate, there are a plethora of almond trees. Every year, they harvest the almonds, prepare them with just the right amount of salt, and then they are enjoyed by locals on a daily basis!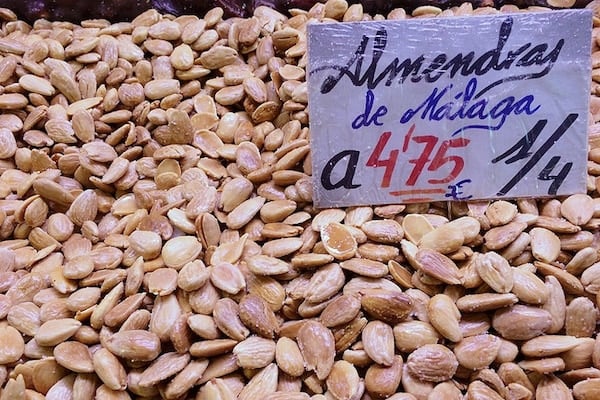 5. Tortas de Algarrobo (cookies from the town of Algarrobo)
This is one of the foods that is 100 percent from Malaga. This delicious little dessert is a cross between a cookie and a cake, made with olive oil, almonds and anise (all products of the province of Malaga, of course!). Some versions also use flour, so make sure to ask before you eat if you have any dietary restrictions.
You can enjoy these delicious (and usually cheap) almond cookies along with coffee in the morning or as a late afternoon snack. You'll be surprised how something so simple can be so delicious!
Pin me!