Most visitors to Spain quickly become familiar with the later-than-usual mealtimes. But what happens when you need to eat dinner even later than 9 or 10 p.m.? Given locals' penchant for dining late, it can't be too hard to find places serving food until the early hours of the next morning—or can it? While many kitchens close at 11:30 or 12, there are plenty of restaurants open late in Malaga. Here's where to grab a late night bite in the lively Costa del Sol capital.
Top Restaurants Open Late in Malaga
1. El Pimpi
This iconic local institution is so much more than just one of the best restaurants open late in Malaga. Yes, you can chow down at El Pimpi (Calle Granada, 62) until 2 a.m., but it's worth a visit any time of day. Whether you're looking for somewhere to enjoy a romantic meal, a great wine bar, or simply some good tapas, this local favorite has it all. With a lovely outdoor terrace overlooking the Roman Theater as well as a beautifully decorated interior, there's not a bad seat in the house. Still not convinced? Just ask one of the scores of celebrities (among them Spanish icons Antonio Banderas and Penélope Cruz) who have dined there!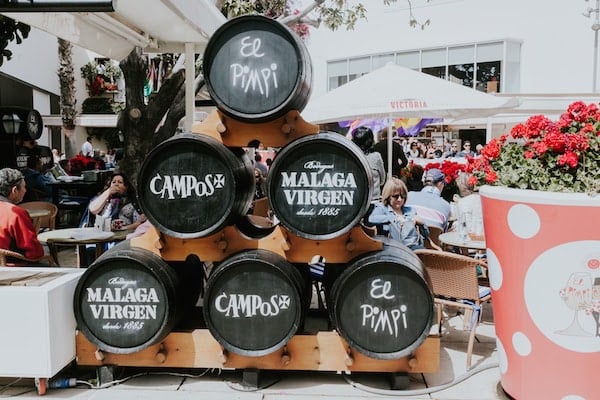 2. La Tranca
If more of a hometown bar feel is what you're after, look no further than La Tranca (Calle Carretería, 93). Tucked away in the heart of the old city center, this cozy bar makes up in atmosphere what it lacks in space, and while it can get crowded, the fun and chaotic atmosphere is what makes it one of the liveliest restaurants open late in Malaga. Until 2 a.m., you can devour their famous homemade tapas (don't miss their tortilla) and wash it all down with vermouth and sweet local wine. As a bonus, you may even hear a free concert—their bartenders are known to break into song throughout the night!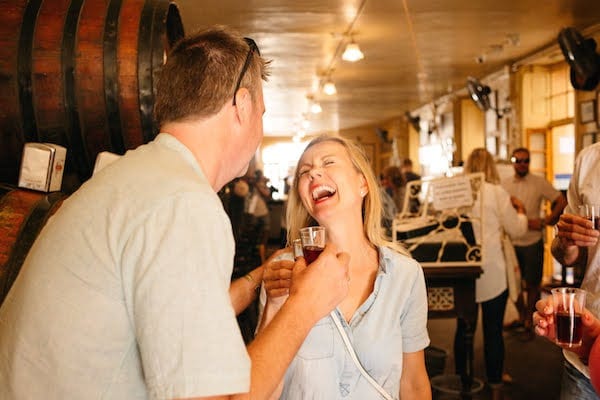 3. Los Gatos
After 30 successful years of serving loyal customers in Madrid at the original Los Gatos, owner Miguel returned to his native Malaga and opened a second location (Plaza de Uncibay, 9). Decorated with everything from bullfighting paraphernalia to antique trinkets, this quirky bar is one of the most fun restaurants open late in Malaga. Some of the city's friendliest and most efficient servers work here, and they're more than happy to recommend any of their delicious homemade tapas, including their famous hearty tostas piled high with seasonal ingredients!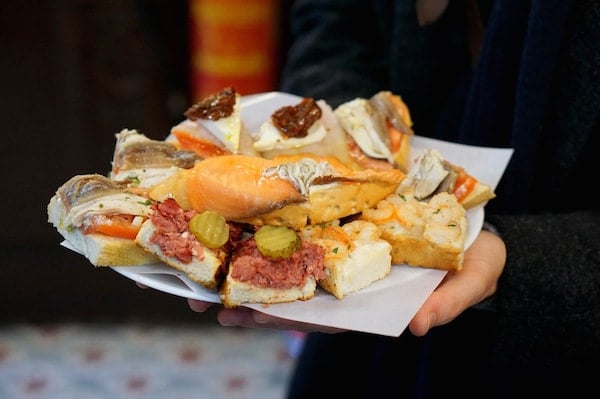 4. Taberna La Malagueña
In case the name didn't give it away, this place is one of the best typical malagueño bars in the city. Taberna La Malagueña's easily accessible location (Plaza Obispo, 5) right by the cathedral makes it an ideal spot for a late night bite as you're out and about in the city center. Despite its superb location, prices are extremely fair, giving it excellent value for money. The great atmosphere and view together with their delicious food (including some of the most colorful healthy salads in the city) create one of the best restaurants open late in Malaga.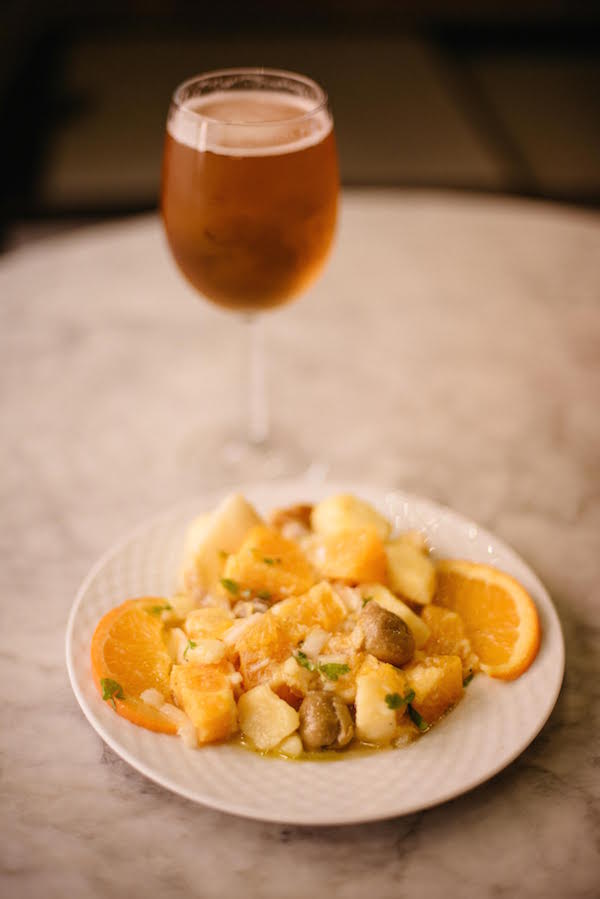 5. El Palmeral
If hunger hits you while you're enjoying a late night down by the shore, head to El Palmeral (Palmeral de Las Sorpresas - Muelle 2). Its location right by Malaga's gorgeous, revitalized port area make it accessible from both the beach and the city center, and the understated, elegant decor and sweeping views of the beach create a lovely atmosphere where you can enjoy fresh fish, excellent wine and more served by friendly, accommodating staff. Their kitchen stays open nonstop from 11 a.m. until 2 the next morning, making it a great place to eat at any time of day.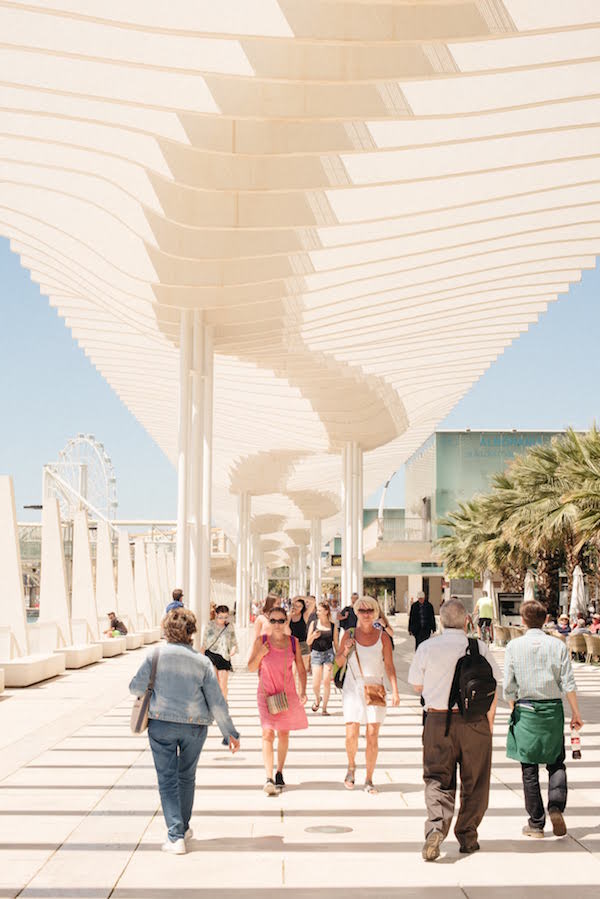 Continue the late-night fun: Guide to nightlife in Malaga
Pin me!