The craft beer revolution is taking Spain by storm, and Malaga is no exception. While Spain historically has not been much of a "beer country" like other European destinations such as Germany and Belgium, that's quickly starting to change. In the past, it was hard to find anything else on draft than your typical Victoria or Cruzcampo, and while many of Malaga's traditional bars still serve the beer locals have known since forever, there are plenty more new spaces opening in the city offering creativity and innovation on the brew scene. Here's where to enjoy some of the best craft beer in Malaga.
Top Spots for Craft Beer in Malaga
1. La Madriguera
A hip yet fun atmosphere populated by a local crowd makes La Madriguera (Calle Carretería, 73) one of the best places to drink craft beer in Malaga. They offer 8 home-brewed beers on tap as well as a myriad selection of bottled craft brews from all over the world. Their delicious and varied food menu goes great with the beer—they've got everything from typical bar food (think pulled pork) to trendy, healthy dishes (poke bowls).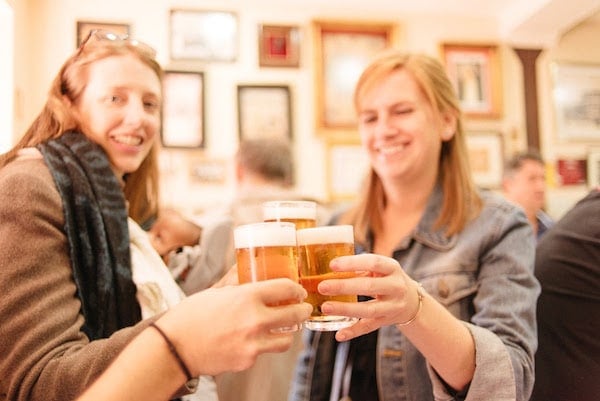 2. Cervecería Arte y Sana
Since opening in 2013, Cervecería Arte y Sana (Plaza de la Merced, 5) has been one of the references for craft beer in Malaga. If you can't find anything that suits your fancy on tap, you're sure to find something you'll love among the more than 700 bottled international beers, and if that sounds overwhelming, no worries—their friendly bartenders will help you try and narrow it down so you can be sure to drink something you'll love. The decor is hipster and minimalistic, with a cozy vibe that will remind you of your favorite hometown craft beer bar.
3. Hop Scotch
Cheery and welcoming with quirky decor, Hop Scotch (Calle Correo de Andalucía, 6) has earned its reputation as one of the most popular bars in the city. Owners Javi and Ana hand-pick each of the 200 beers (with 6 on tap at a time) and regularly change them out to keep things fresh and interesting. Their friendly, English-speaking staff also serve up delicious food, including pizza and camperos (huge Malaga-style sandwiches). A few hours spent here with good friends will help you see why it's one of the best places to drink craft beer in Malaga.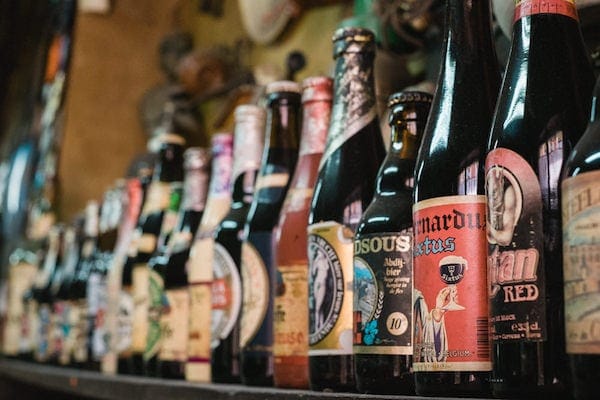 4. Central Beers
Nestled down a hidden side street in Malaga's city center, Central Beers (Calle Cárcer, 6) features a trendy, cosmopolitan atmosphere that wouldn't be out of place in a large American city, but the clientele is extremely local, offering it a great mix of familiarity and novelty. The beautiful exposed brick and wood decor, along with their excellent selection of craft beers from all over Spain and Europe make it a great place to enjoy drinks with friends or even a casual meal.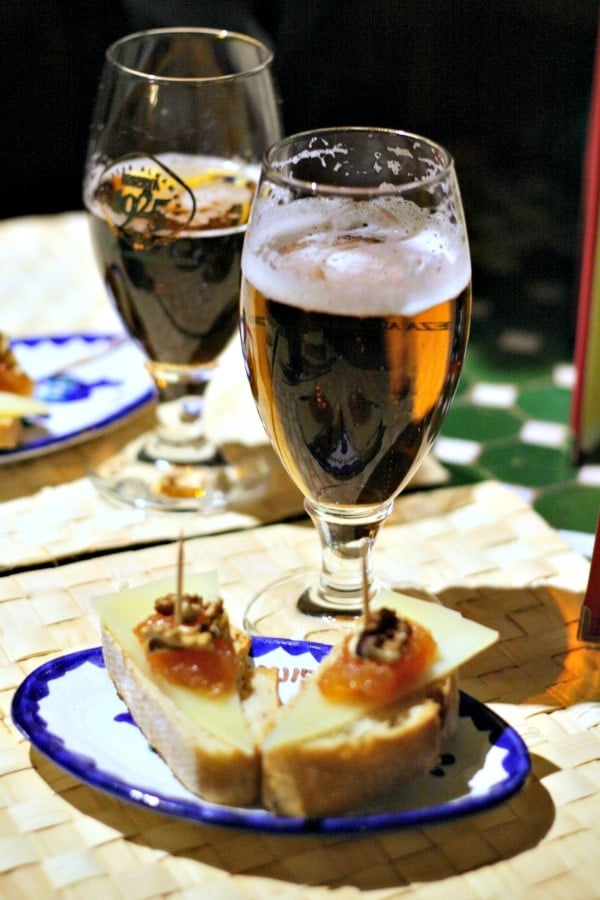 5. La Botica de la Cerveza
Tiny, hidden La Botica de la Cerveza (Calle Victoria, 13) may not look like much from the outside, but as soon as you open the door you'll step into a lively, inviting bar that will quickly change your mind. Owner Miguel hails from the nearby coastal town of Nerja, and he and his staff love sharing their passion for high-quality, artisanal beer with their guests. If you enjoy your drink, all of their more than 300 bottles of craft beer are available in their shop to take home, and they even offer gift packs for the beer lover in your life who couldn't make it to Malaga!
Go traditional: 7 historic bars in Malaga you need to check out
Pin me!