This blog post was updated on May 18th, 2019.
There is nothing better than discovering the typical foods that are unique to the region.
Malaga is an area of Spain that has a unique gastronomy with a range of local products such as olives, almonds, grapes and raisins, sweet wine, olive oil, fish, seasonal vegetables and fruits, and of course, delicious baked goods. We love to eat locally whenever possible and with such delicious dishes, who can blame us?
So to ensure that you also have the same wonderful eating experiences when you visit us, here are 10 typical foods from Malaga that you must try while you're here!

10 Best Typical Foods From Malaga
1. Gazpachuelo Malagueño
One of the most typical dishes of Malaga, this soup was originally made by the fishermen in the area called El Palo. It was originally a poor man's dish, made with fish, potatoes, water, salt, mayonnaise, and wine vinegar. Over time, however, they began to add pieces of shrimp, langoustines or clams. Unlike tomato gazpacho, it is a warm soup typically eaten in the winter. It might also be accompanied by a hard-boiled egg and toast.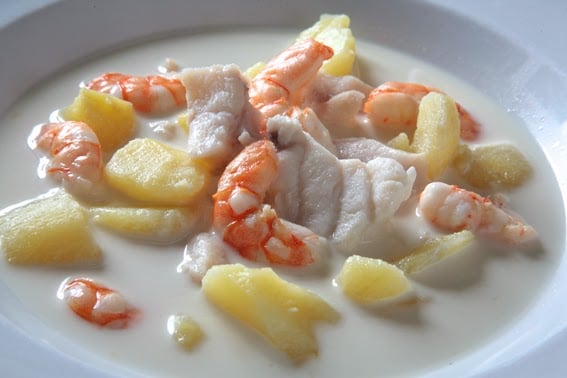 2. Plato de los Montes de Malaga
Translated, this is the "Dish of the Mountains of Malaga." It is one of the most typical foods from Malaga and is what we call a "combination plate". This means that there many ingredients all on the one plate, which in this case are fried potatoes and a fried egg, as well as chorizo, morcilla (black sausage), fried green peppers and pork in "manteca colorá" (lard mixed with paprika and other spices to preserve the meat). It is a heavy dish, which means it's the perfect dish to warm us up in the winter, especially on a lazy Sunday spent exploring mountains surrounding Malaga.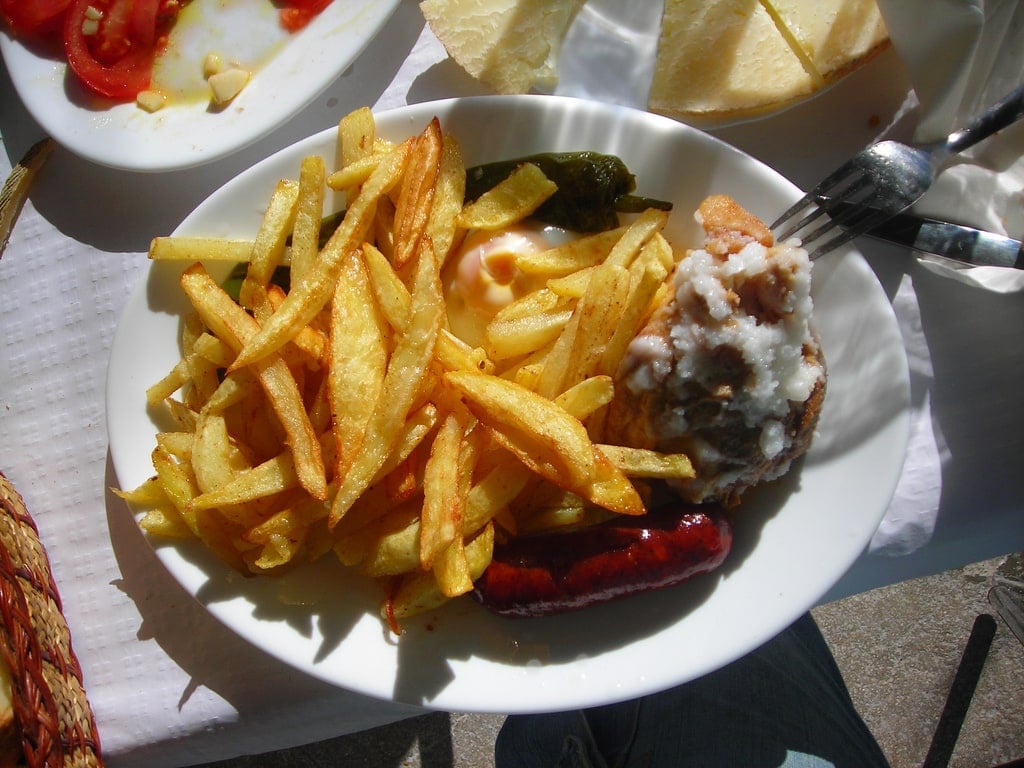 3. Porra Antequerana
This cold soup is similar to gazpacho in that it is a cold tomato-based soup. The difference is that water is not added and they use bread to thicken it up, so it's a much heartier version. Usually, it is served topped with a chopped hard-boiled egg, ham and tuna fish on top. The soup gets its name from the town of Antequera, another city in the province of Malaga, and an interesting place to visit if you are looking to take a day trip from Malaga while you are here. And besides, what's better than trying a dish in its hometown?!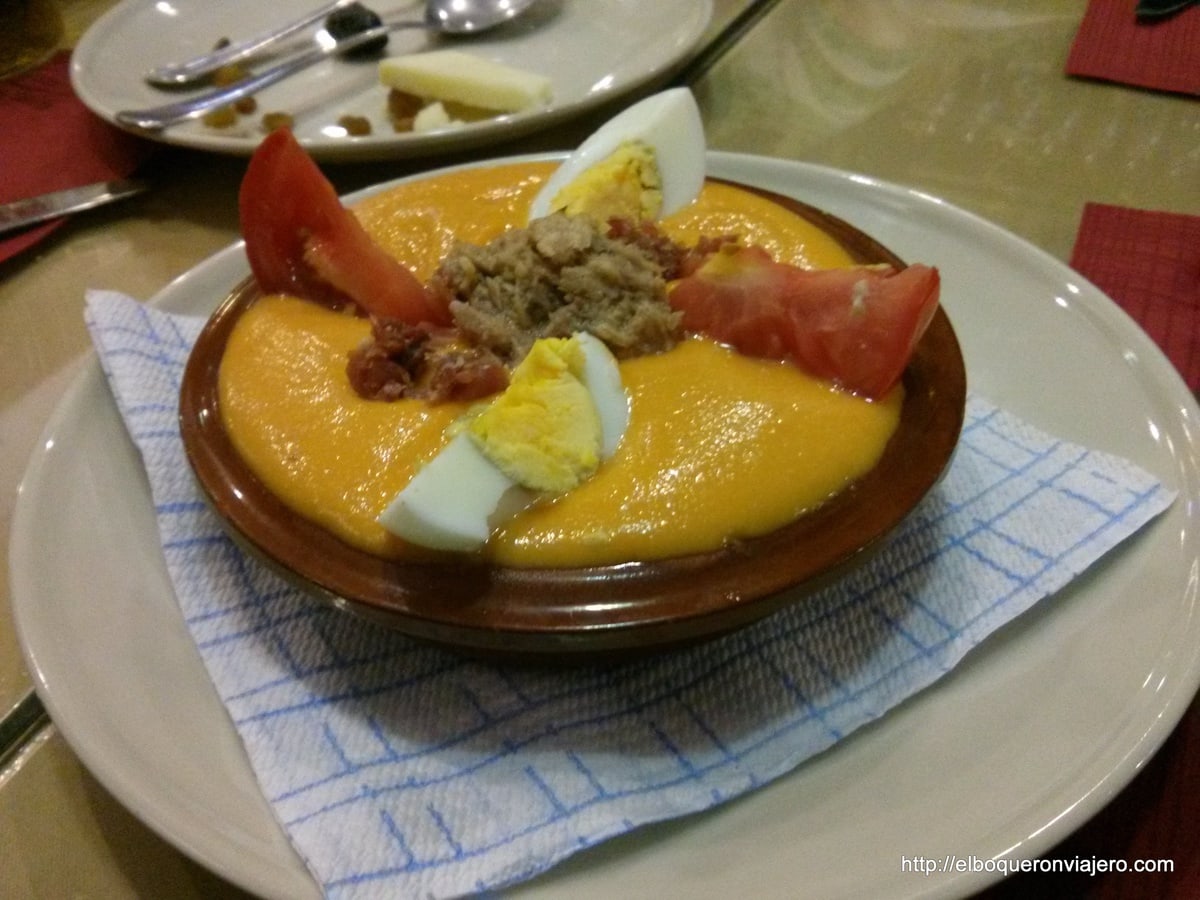 4. Fritura Malagueña
There is nothing we love better in Malaga than heading to the beach and enjoying fried fish. The trick is getting a "good fry" (which means not too greasy or heavy). We like to think that we have the best fried fish, although you can also find some delicious "pescaíto frito" (fried fish) in other parts of Andalusia. In Malaga we use extra virgin olive oil and fresh flour to fry a variety of fish including boquerones (fried anchovies), baby squid, and salmonete (red mullet). This is a dish that is truly malagueño, and is best enjoyed with your feet in the sand!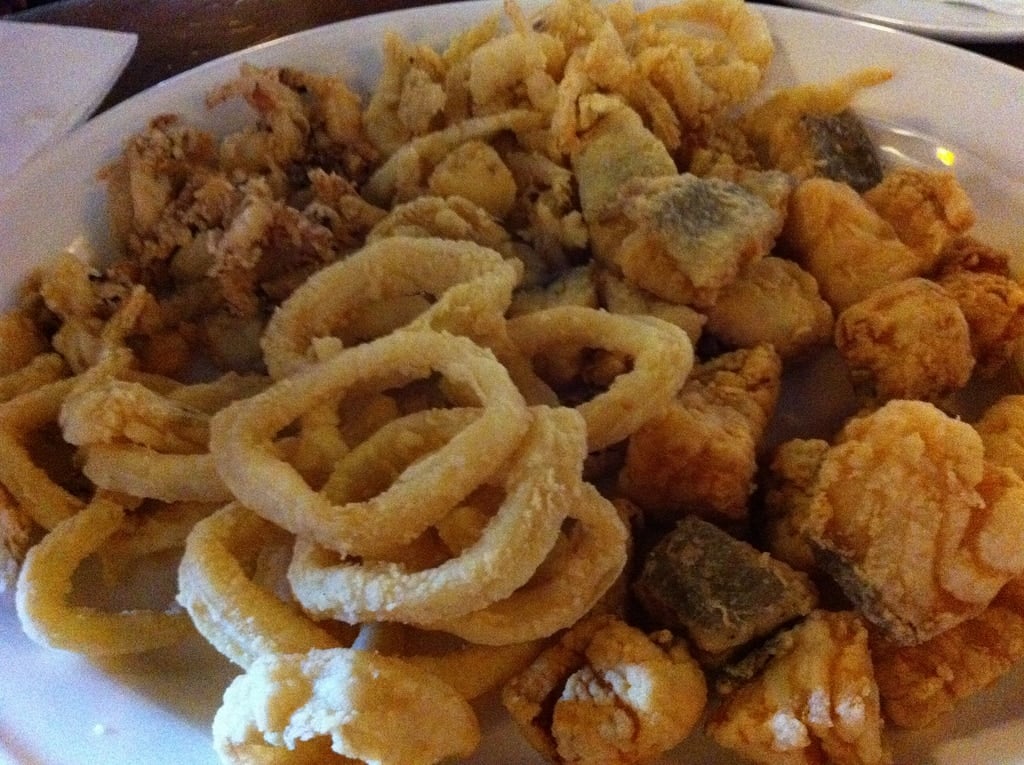 5. Espeto
If there is one dish that is synonymous with Malaga, it's espeto. These are sardines that have been skewered and roasted over a barbecue pit - usually in the form of an old fishing boat which is sitting on the sand at the beach. This is a dish that is so particular it is hardly found in the city itself, you will almost always need to make a short journey to one of the beaches around the city in order to find it! Put eating an espeto in Malaga at the top of your list, go out to the beach, grab yourself a cold drink, and get your hands dirty - it's all part of the fun!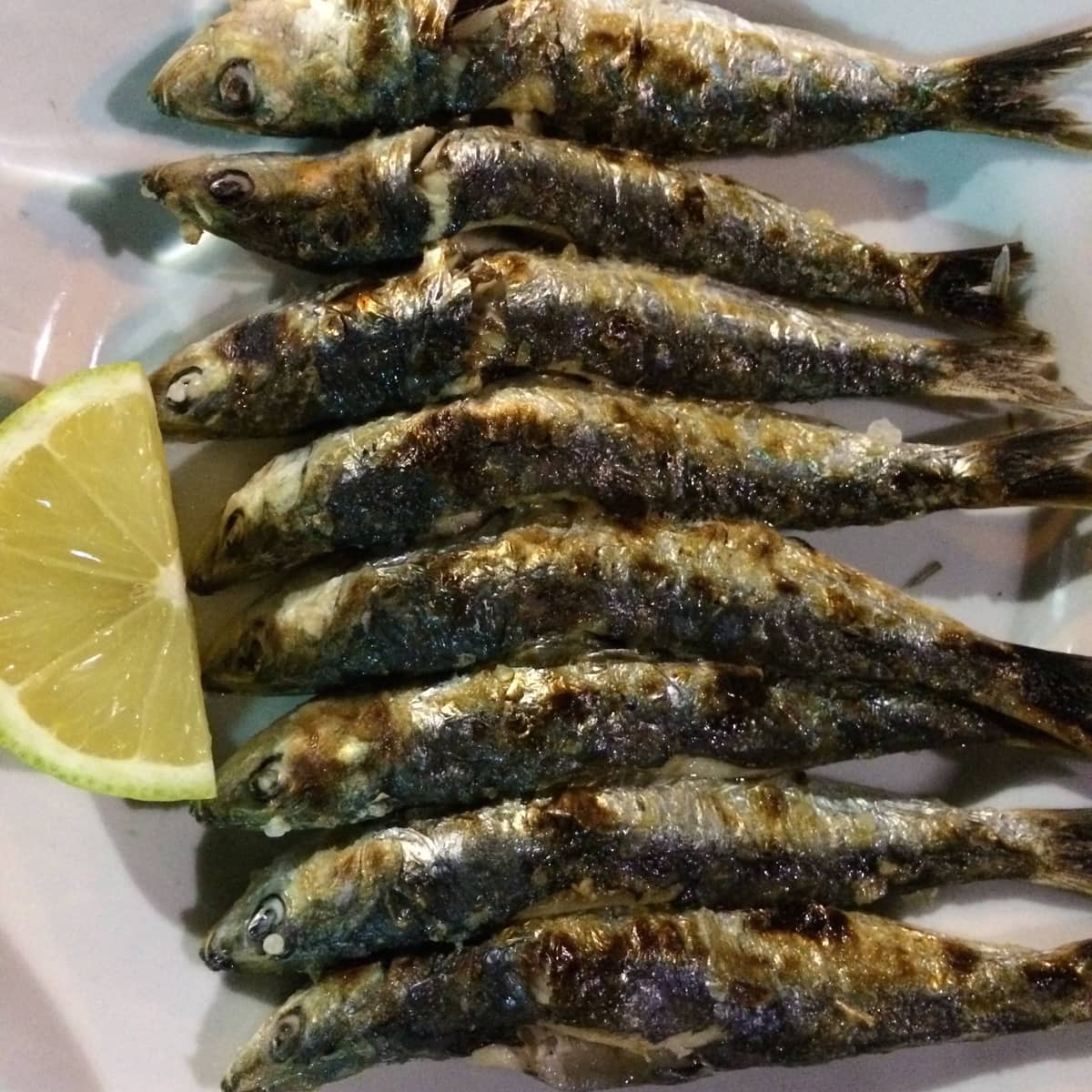 6. Tarta Malagueña
This cake, made with almonds and Malaga sweet wine - two of Malaga's own specialties, as well as apricot jam, is sweet enough that you will only need to try a little slice. It is decorated on top with raisins (another one of the typical foods from Malaga) and thinly sliced almonds. It goes down perfectly with a cup of coffee and makes the perfect afternoon snack for when you need a bit of a sugar hit!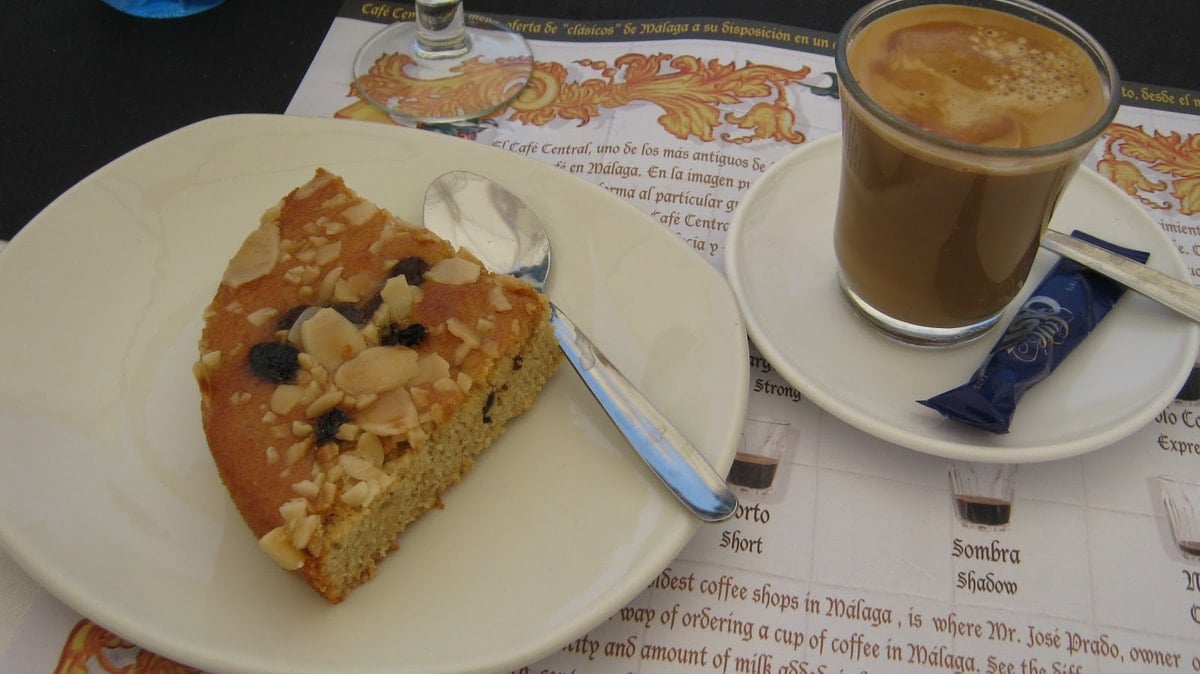 7. Ensalada Malagueña
This typical salad from Malaga is a cold potato salad made with salt cod, onion, green olives, and oranges. It's a great twist on the potato salad that you might be used to, and it makes a great starter for a meal, especially in the spring and summer. While you can find this dish all over the city, if you want to try making it for yourself at home, make sure you check out our recipe for Ensalada Malagueña.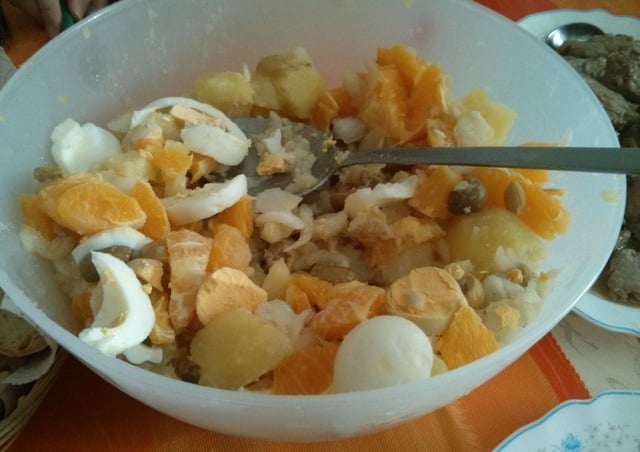 8. Almendras Fritas
Almonds are not unique to Malaga, but the area has always been one of the biggest exporters of Marcona almonds. You can find people selling fried salted almonds on many streets in the historic downtown. Totally addictive, they go very well with cheese and a glass of wine.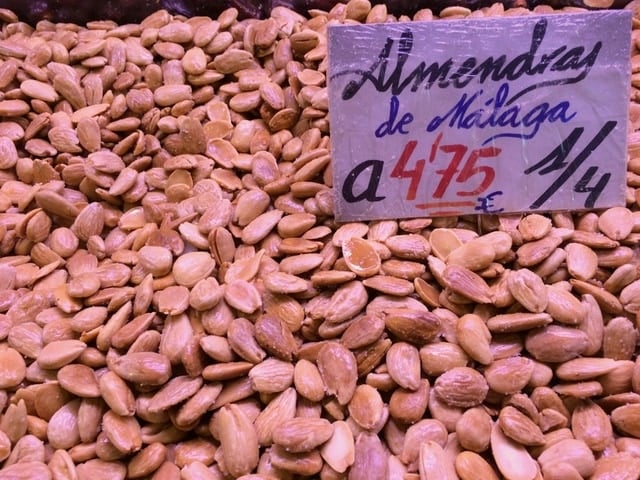 9. Ajoblanco
Everyone has heard of Spain's famous cold tomato soup, gazpacho, but this soup actually predates gazpacho - it was brought here by the Moors (Muslim tribes from North Africa) before tomatoes had even arrived in Spain! This soup is typical in Malaga, but also in the rest of Andalusia, and despite its name which translates to "white garlic," is made from ground almonds. The almonds are peeled and toasted, then mixed with olive oil and garlic, and often served with white Moscatel grapes on top.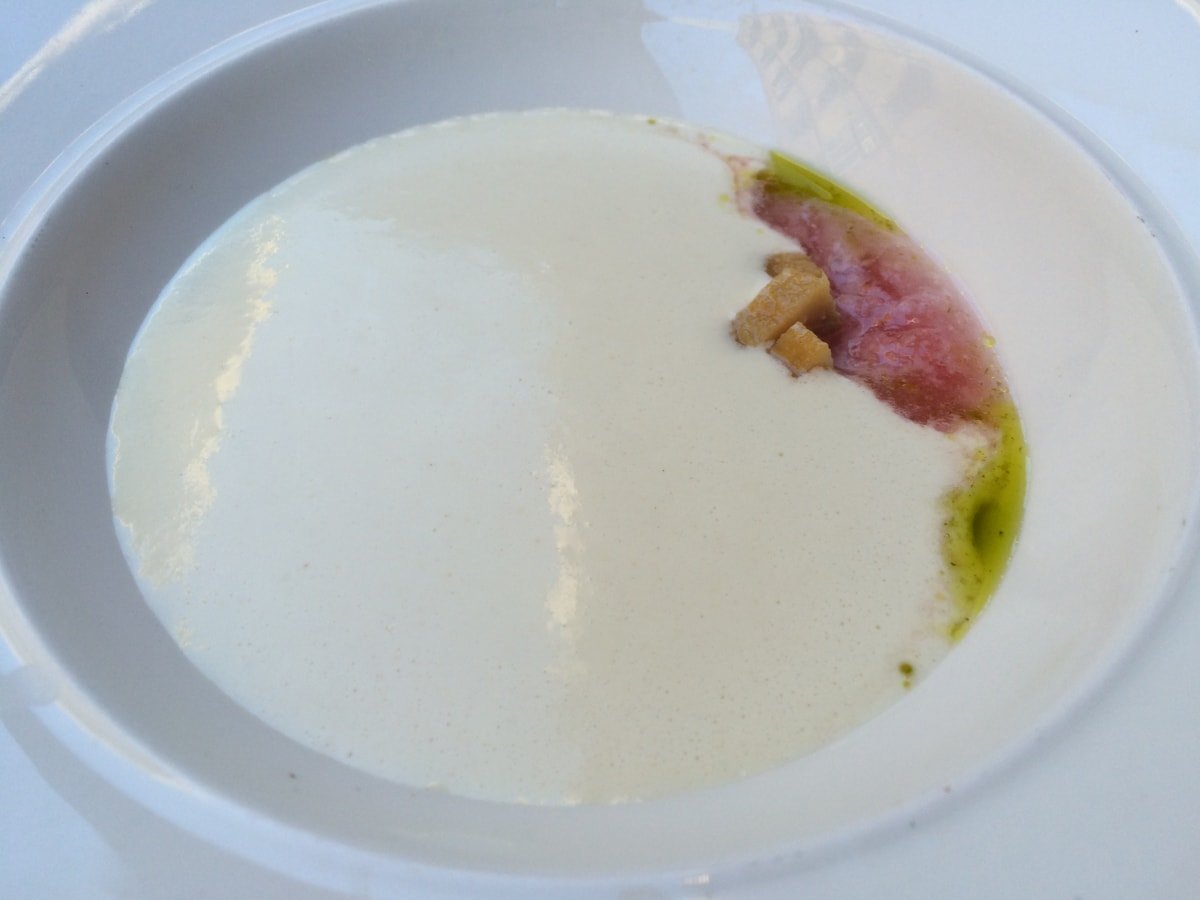 10. Pipirrana
This is another dish that is not only well-loved in Malaga, but all over the region of Andalusia. It's a cold salad made from finely chopped red pepper, green pepper, tomato, onion, olives, tuna, and mussels or other seafood dressed with extra virgin olive oil and sea salt - perfect for eating during our long, hot summers!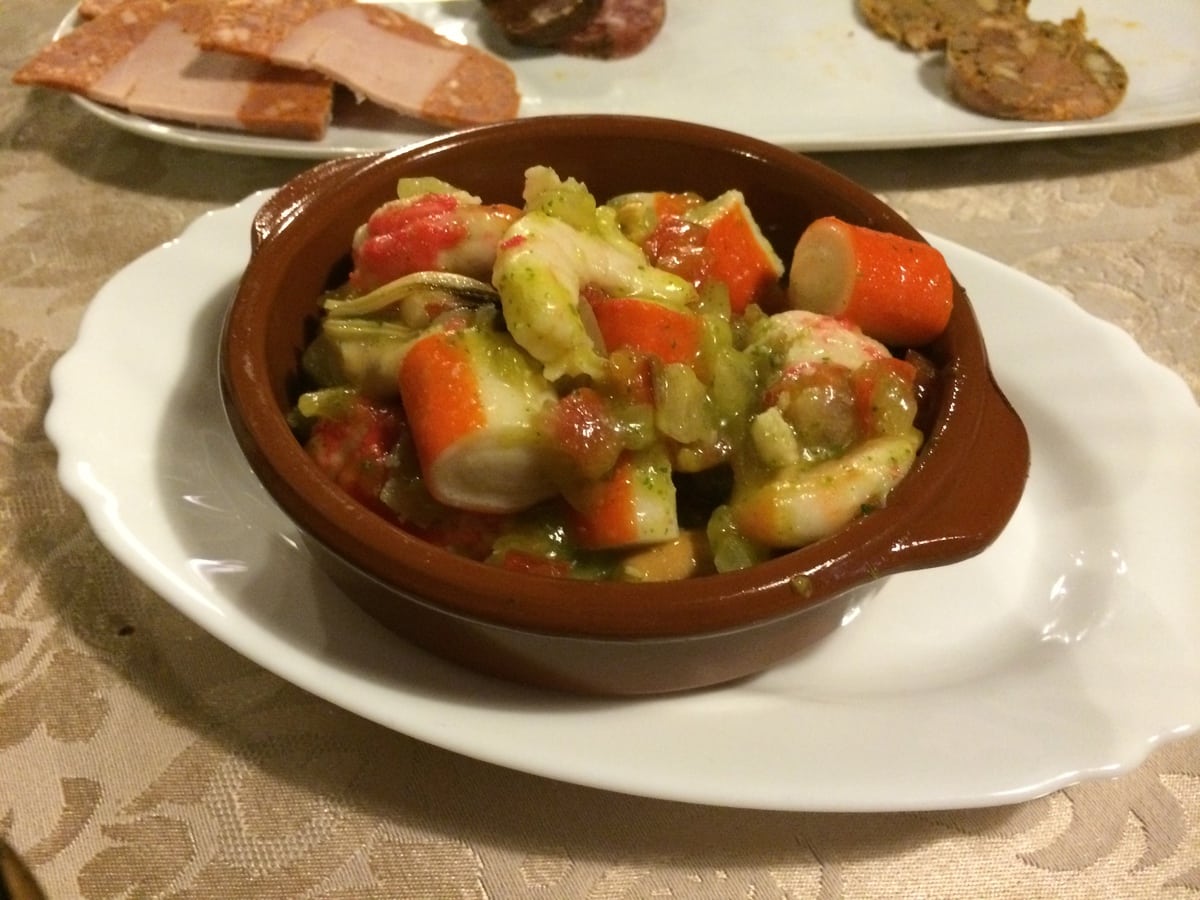 These are my top 10 must try foods in Malaga! What do you think? Have you visited Malaga?
Any must try foods in Malaga you think I've missed?
See Also: Where to Eat in Malaga