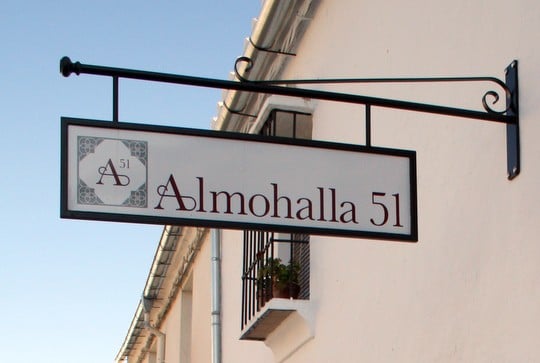 I have a confession to make. 
Sometimes when I travel, I do too much. I push the limits of the day, and forget to relax and take it all in. Our latest road trip was no different. In seven days we went from Madrid to Cadiz and back again, stopping along the way in over 10 different cities. It was fantastic, but definitely wasn't a relaxing week at the beach. But somewhere between a five-star lunch in Jaén and a delicious food tour in Malaga, we did manage to truly relax, albeit for less than 24 hours!
Almohalla 51 is a what the Spaniards like to call a Casa Rural, a rural guesthouse. I would say it's more of a sleepy village oasis. Set in the picturesque village of Archidona, Malaga (only 45 minutes from Malaga Capital), this charming bed and breakfast provides its guests with the opportunity to truly disconnect and relax, while also being perfectly located for exploring this gorgeous part of Andalusia.
We arrived to the Archidona around 8:00 p.m. and made our way up its small streets to the top of a hill. The sun was still strong and illuminated the charming street filled with whitewashed houses.
We were greeted by David and Myles, the owners and operators of this very unique B&B. Originally from the UK and former Londonites, they bought Almoholla 51 as two separate properties that were in near ruins. Hard work and an eye for design allowed them to join the adjacent houses and create one of the most charming B&Bs in Andalusia; a paradise that is totally off the beaten path and perfect for those who are looking to escape the crowds of tourists that descend upon other parts of Malaga.
Each bedroom in Almohalla 51 is unique, and David and Myles have tried to use as many local and restored materials as possible when designing them. I especially loved the unique restored floor tiles in every room, which added a great touch to the personality of each space.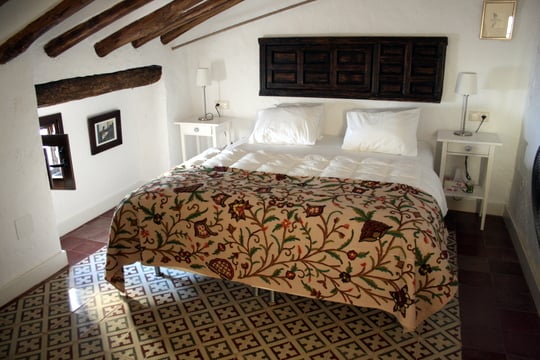 The rooms were all extremely inviting, but my favorite parts of the B&B can be found outside. Both the breakfast patio and the rooftop pool and lounge were absolutely stunning, and perfectly peaceful places to read, sip a glass of wine, and watch the sunset.
The night of our stay we dined on the roof, and stayed out on the rooftop terrace relaxing with some wine and soft local music until past midnight. When we finally collapsed, I had the best sleep in a very long time.
The following morning we sat down for breakfast-- one of the biggest I've been served in ages. Starting with cereal, seasonal fruit and yogurt, the extravaganza continued with eggs cooked to our liking and (my favorite!) molletes, a flat white bread of Arab origin that were actually created in Archidona, served with extra virgin olive oil and cured ham.
Before running off to our tour in Malaga Capital, we took a quick walk around Archidona. The sleepy village (about 8,500 inhabitants) is absolutely gorgeous, and the people we ran into were extremely friendly.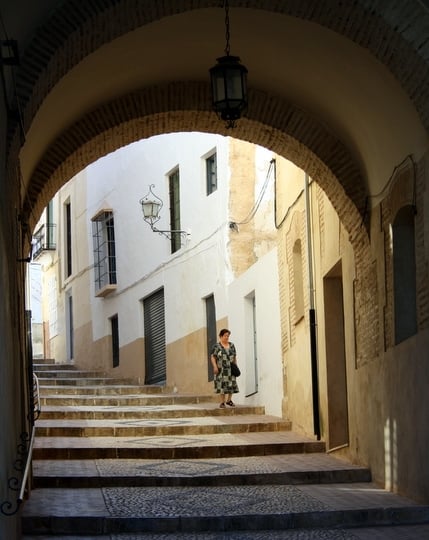 I must say it was very difficult to leave Almohalla 51. I felt like my time there had just begun! I know for sure that I will soon be back with friends and family, as it makes the perfect location for exploring the region of Malaga and relaxing at the same time.
Would you prefer a small town escape or a busy tourist town?