This blog post was originally posted on April 19, 2016 and was updated on May 11, 2017.
One of Malaga's defining characteristics is its cool, artsy vibe. Not only is it known for its museums and cultural events, but there's also some pretty great shopping, especially if you're the kind of person who's searching for a unique piece of clothing or a special souvenir from Spain. The best places to find this sort of thing have always been vintage clothing or secondhand shops, where it feels like you're going on a treasure hunt and are never quite sure what you'll find. To get you started, here's a primer on the best vintage shops in Malaga.
Top Vintage Shops in Malaga
1. Época Segunda Mano
If you're looking for vintage clothes in Malaga, this is the place to be. Época Segunda Mano features racks stuffed with vintage clothing, an antique mirror draped with fabulous necklaces and wonderful handbags. It's one of the classic vintage stores in Malaga and a great place to find something unique.
Address: Calle Casapalma, 9
2. Flamingos Vintage Kilo
Flamingos is perhaps one of the vintage stores in Malaga that will most remind you of the vintage shops you may have visited back home. With racks and racks of brightly colored vintage pieces, you'll have to sort through to find the treasures you are looking for. They have a huge selection of denim jackets and dresses. All in all, it's the perfect place to spend a Saturday morning searching for a unique find.
Address: Calle Ollerias, 27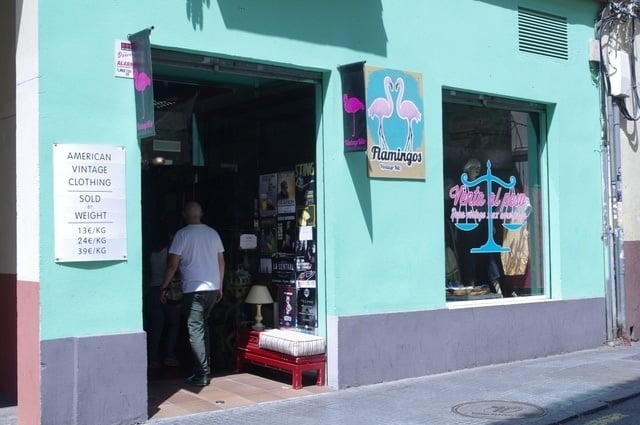 3. Entre Costuras
Entre Costuras is the place to come if you're searching for fancier vintage clothes in Malaga. With a gorgeous window display including dresses that evoke Frida Kahlo and a cool, inviting interior, it feels a bit like walking into your grandmother's basement (in a good way). The back wall is lined with vintage fur coats, and vintage dresses fit for a wedding or formal event dominate the walls. Make sure to check out the handmade necklaces hanging from a crystal chandelier—they're vintage in the best sense of the word.
Address: Calle Cinterías 6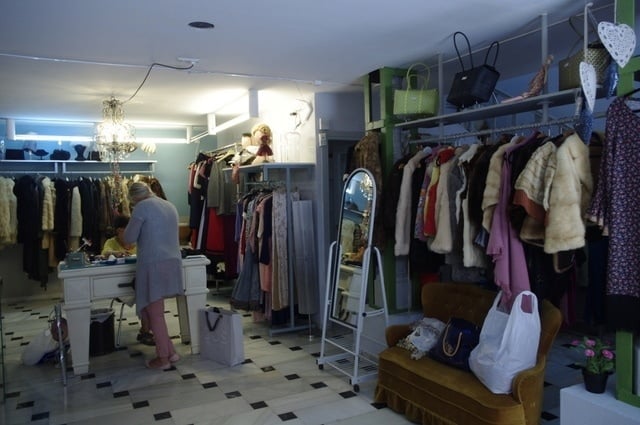 4. Quasipercaso
You can find Quasipercaso, one of the smallest vintage shops in Malaga, on Calle Andrés Pérez, a narrow little street in the city center. It's worth stopping by to see if they have any treasures—this is an especially great place for accessories and vintage clothes in Malaga. Quasipercaso often shows their finds at different outdoor markets, as well, so make sure to check their Facebook page for any events.
Address: Calle Andrés Pérez, 5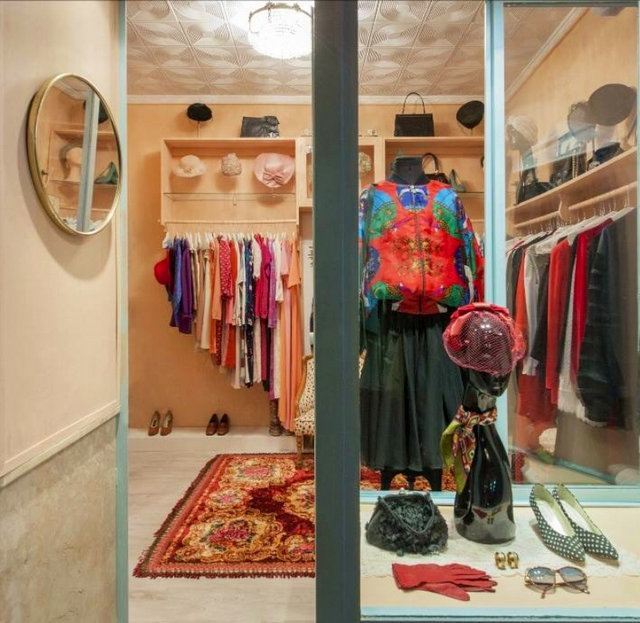 See Also: The Complete Guide to Shopping in Malaga
Pin me!