Malaga is a favorite destination for millions of tourists each year, and its must-see sights are popular for a reason. But as great as the Roman Theater and the Alcazaba are, they're not the end-all-be-all of things to do in Malaga. There are plenty of hidden gems that are located off the beaten path in Malaga that not many tourists discover—in fact, some locals don't even know about them, either! However, these fabulous lesser-known sights will create special memories you'll never forget.
How to Get Off the Beaten Path in Malaga
1. Explore Soho
Whether you're an art fan or just want to explore an alternative neighborhood, you'll love Soho, a happening hipster area and the heart of Malaga's creative scene. Once considered a declining part of town, it's now filled with bright, colorful street art and charming local shops and cafés.
A great way to get off the beaten path in Malaga is to simply spend some time exploring this unique neighborhood and see where its streets take you. Check out the emblematic Center of Contemporary Art (Calle Alemania, s/n) or any of the other smaller art galleries. Stop into one of the many unique small businesses in the area and support the local owners. See what you discover in this one-of-a-kind barrio!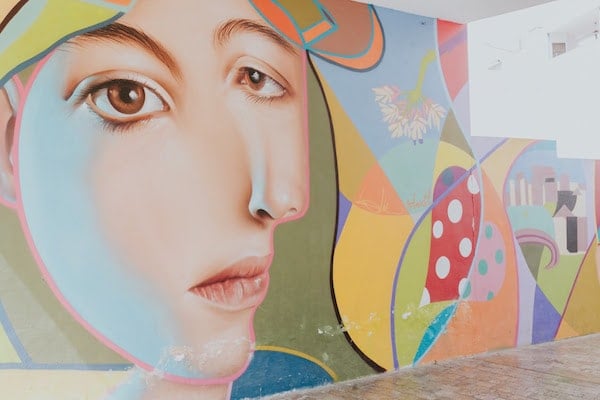 2. Take a trip to a nearby village
One of the best ways to get off the beaten path in Malaga involves leaving the bustling city behind. Luckily, Malaga's public transportation system operates like a well-oiled machine. Its efficient and timely buses can whisk you away from the busy city and off to one of the charming, quaint fishing villages along the coast in no time—you can even get to many of them by bike.
Once you embark on your day trip, you'll be transported back to a simpler time. Many of Malaga's smaller coastal towns, with their stunning whitewashed buildings and narrow, winding streets, have remained especially true to their traditional roots in the face of increased tourism, where you'll be able to enjoy pristine beaches and some of the best seafood in a region known for its exquisite fish.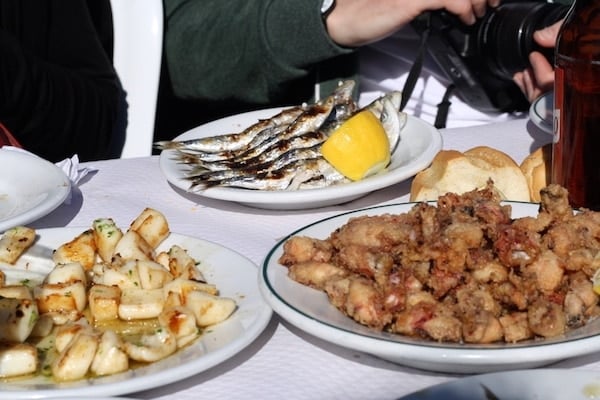 3. Shop at a unique local market
Malaga's popular Mercado de Ataranzas (Calle Atarazanas, 10) is a local icon for a reason, but it can be a bit overwhelming, and it's far from the only market in Malaga. The city's smaller, lesser-known markets are less crowded and allow you to take a more intimate look at local life.
Head to the old neighborhood of El Perchel to try some seriously incredible seafood at Mercado El Carmen (Calle la Serna, 3). Another great option is the Mercado de Salamanca (Calle San Bartolomé, 1), just a 10-minute walk from the city center and home to some great bars where the locals eat. Meanwhile, as you make your way off the beaten path in Malaga, be sure to keep an eye out for some of the great local outdoor flea markets that sometimes set up shop in the streets!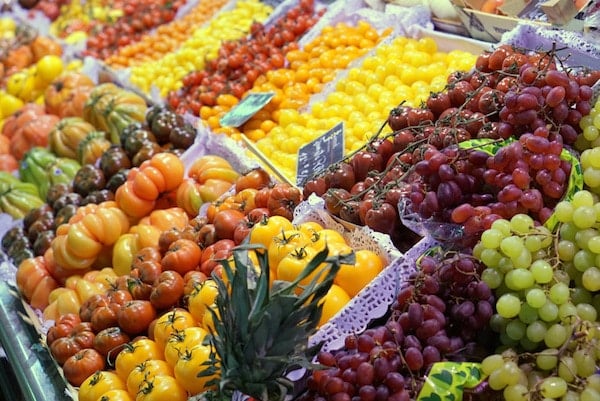 4. Visit a lesser-known museum
Most tourists, when picking a museum to visit in Malaga, tend to go for the Picasso Museum (Calle San Agustín, 8). This homage to the city's favorite son is certainly a must-see, but if you're looking to get off the beaten path in Malaga, consider checking out a museum not many tourists even know about.
A great way to learn more about the city and its history is the Museo de Artes y Costumbres Populares (Plaza Enrique García-Herrera, 1), which will give you a look at how malagueños lived in the 19th century. If you're a wine lover, the Museo del Vino (Plaza de los Viñeros, 1) is a must for learning about how this timeless drink has shaped local culture. Additionally, if you're traveling with kids, the Museo Interactivo de la Música (Calle Beatas, 15) is an especially fascinating, interactive museum dedicated to music from around the world.
See Also: These unique museums in Malaga are well worth checking out.
Pin me!