Today David shares some of Seville's best boutique hotels. I've stayed in two of them so far... and it was well worth it!
Seville is a city that will take your breath away. It's love at first sight for most visitors, and who could blame them! The city's architecture is a beautiful mix of its Arabic, Jewish, and Christian traditions—unlike anything else in the country.
So when you come to town, why not stay somewhere just as beautiful as one of the city's many palaces? These nine boutique hotels in Seville are the best way to really soak up the culture of the city, even when you're just hanging out at home!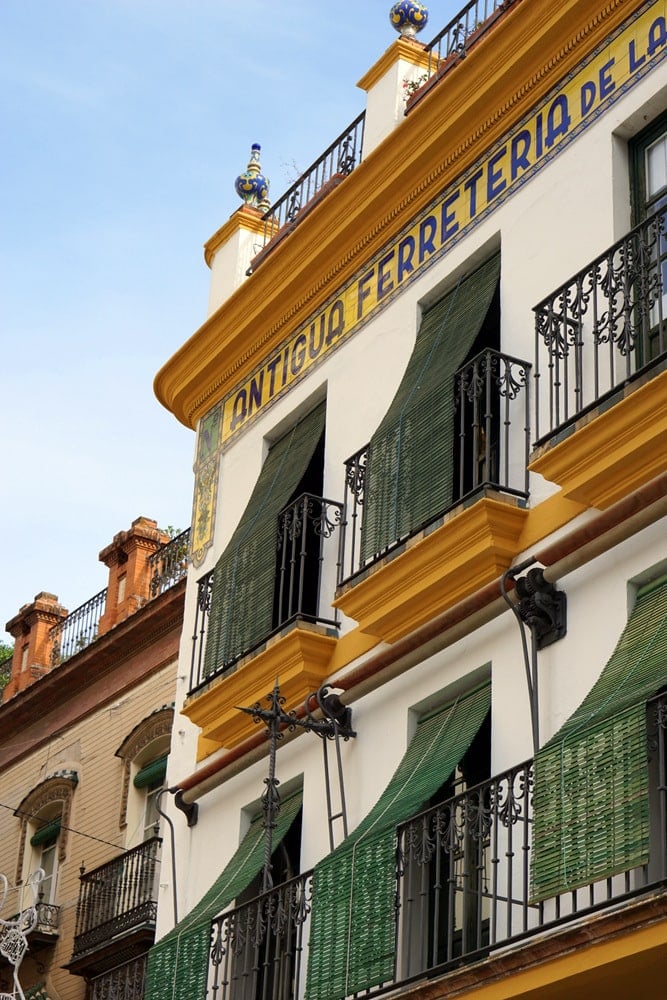 Boutique Hotels in Seville: The Ones to Know
1. Hotel Casa del Poeta
One of the best ways to spend your days in Seville is to just get lost in its meandering backstreets. The Jewish Quarter is a maze of winding alleys, each more beautiful than the last. And right in the middle of this nest of winding ways is the Hotel Casa del Poeta.
Built in the Moorish style around a central patio with a fountain, the hotel is actually a restored 17th-century noble house. Now that's quite a place to stay! There are only 17 rooms here, and combined with its location down a quiet alley, it makes for a pretty tranquil time.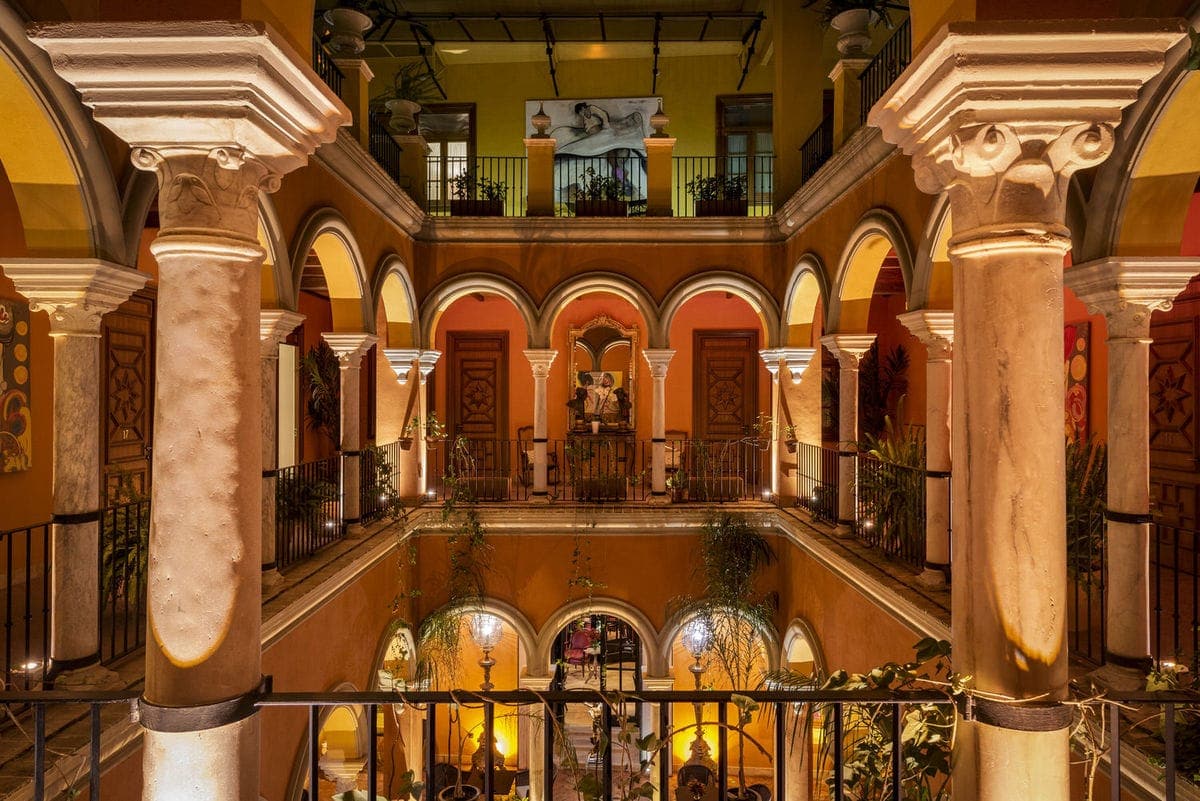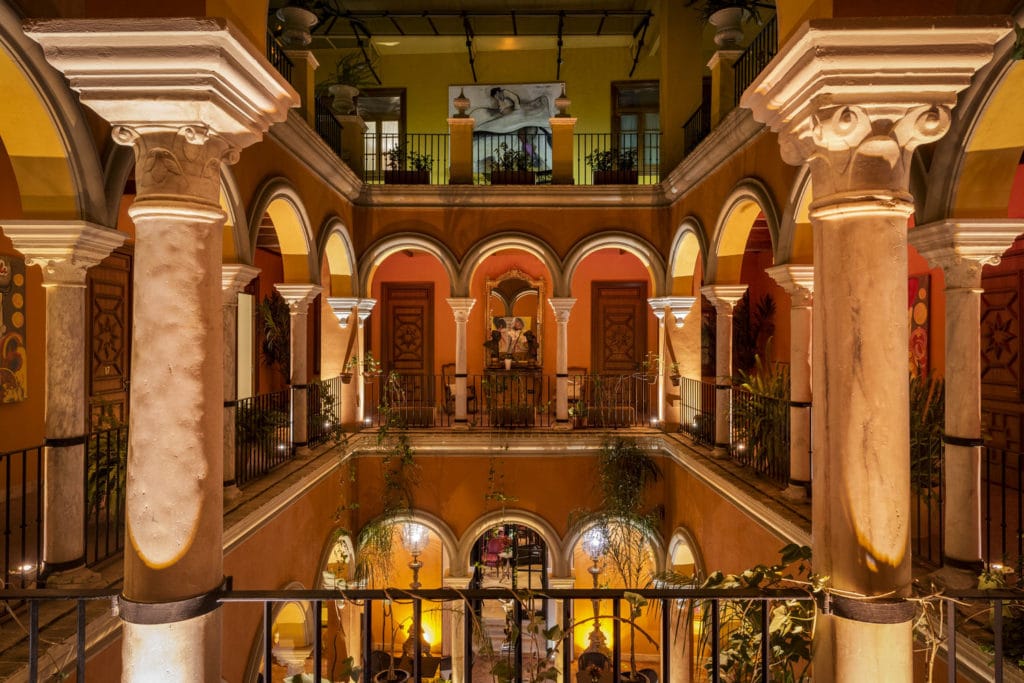 2. El Rey Moro Hotel Boutique
Looking for something more glamorous than a 17th-century noble house? In that case, the Rey Moro Hotel might be for you. Take an old Seville-style palace with a grand central courtyard and transform it into a boutique hotel with 20 unique rooms, and you have the Rey Moro!
In the heart of the Santa Cruz neighborhood, this is the perfect location for anyone wanting to explore the historic heart of real Seville.
3. Hotel Palacio de Villapanés
This stunning Seville boutique hotel was an 18th-century Baroque palace that takes its name from the aristocrats that lived there for most of the building's history. There were still descendants of the original Marqueses de Villapanés living there until 2007! But the family decided to sell the property and were thrilled to learn it would be lovingly restored and enhanced as one of Seville's leading boutique hotels.
The Hotel Palacio de Villapanés itself is incredible, and the rooms are comfortable and luxurious. The service is also praised as top-notch. If you're looking to relax in Seville between sightseeing and tapas hopping, this is your place!
See also: Lauren's full review of the Palacio de Villapanés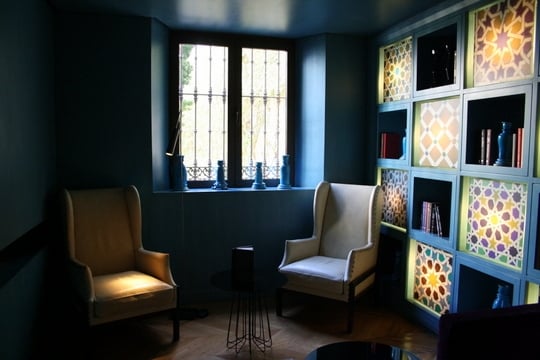 4. Hospes Las Casas del Rey de Baeza
In a quiet part of town just north of Seville's Jewish Quarter you'll find the Hospes Las Casas del Rey de Baeza. This 18th-century building is a unique part of the city's history. Formerly a corral de vecinos, this type of building was divided into 20 or 30 individual apartments, all sharing a single large courtyard.
It's the type of shared, residential community that makes the city such a hospitable place! Still with its iconic patio intact, this boutique hotel gives you an insight into the way Seville's residents used to live.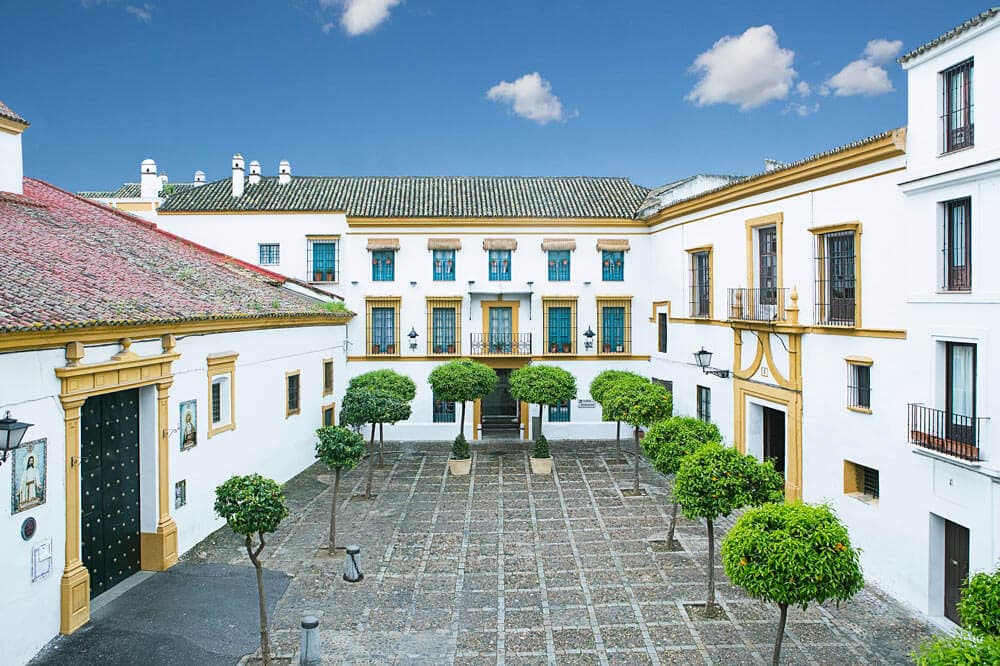 5. Hotel Corral del Rey
Strangely enough, the Hotel Corral del Rey wasn't actually a corral! But don't worry, because this boutique hotel is just as authentic as the rest. In the Barrio Alfalfa, in the middle of the old city, this building was once another noble palace. It's been meticulously restored to maintain the original palatial airs of the palace, with architectural highlights such as original Roman columns and Tarifa stone floors.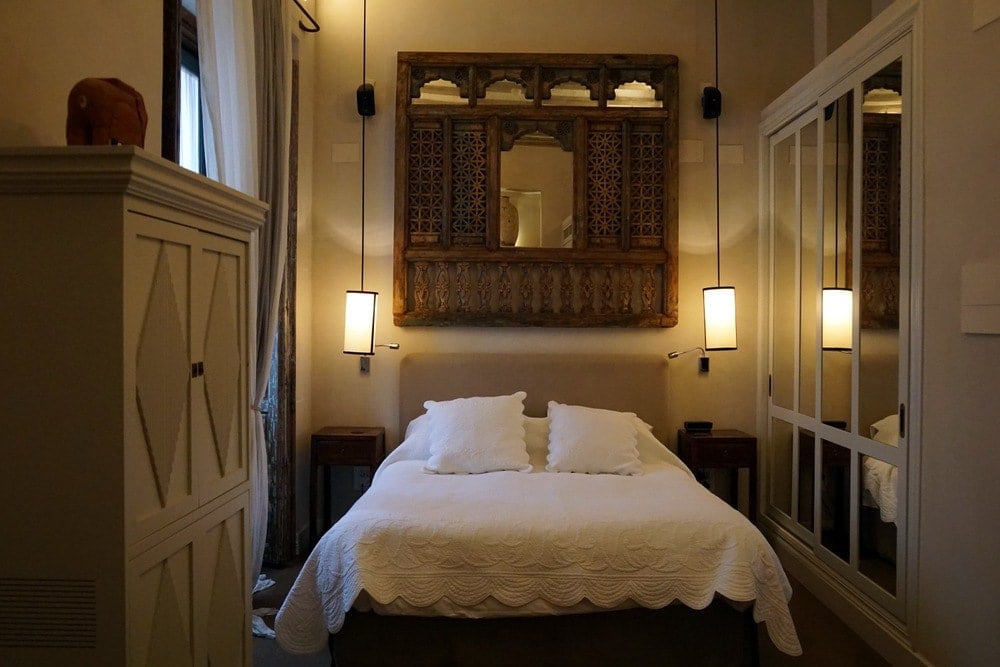 See also: Lauren's full review of Hotel Corral del Rey
6. Boutique Hotel Mercer
The Hotel Mercer is one of Seville's most recent boutique offerings. You'll find it in the city's Arenal neighborhood, just a stone's throw from the Plaza de Toros de Maestranza—the emblematic bullfighting ring. Another reconstructed Casa Palacio, this was formerly the gorgeous palace of Calle Castelar.
And its most appealing feature? The rooftop pool, perfect for enjoying Seville's 300 days of sunshine per year! The cocktails are pretty delicious too.
7. Hotel Ateneo Sevilla
Seville's boutique hotel scene has grown a bit in the last few years, with a surprising amount of variety on offer! The Hotel Ateneo is pretty unique, giving its guests a taste of Renaissance charm in the heart of the city. Constructed as a palace, coming into this hotel feels like walking into the 17th century!
The Ateneo's central courtyard is a beautiful place to unwind, and the Santa Marta church next door means that you'll never be too far from the sound of ringing bells.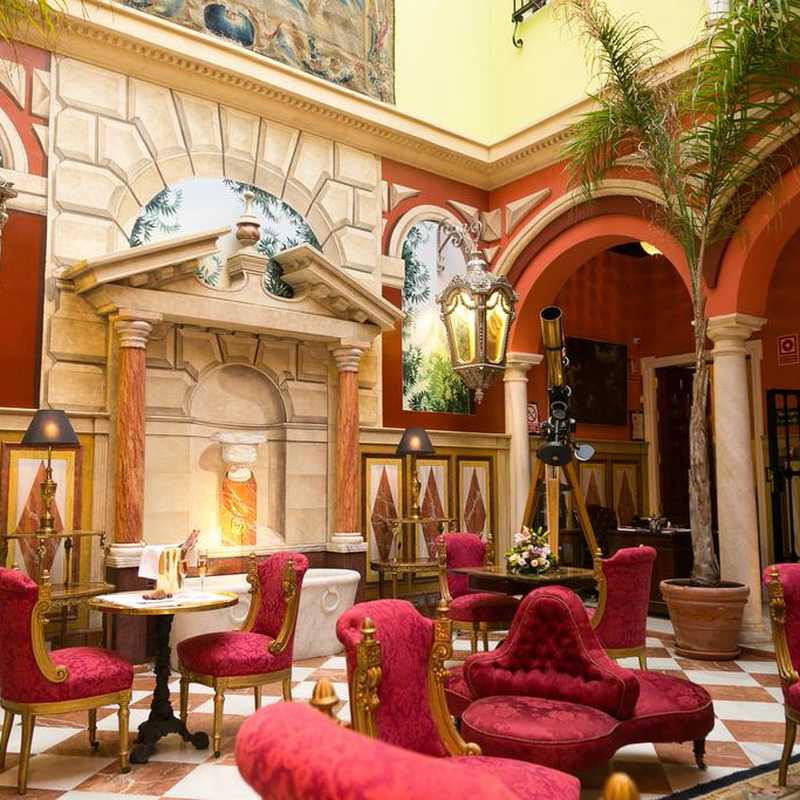 The plush, renaissance interior of the Hotel Ateneo. Source: Hotel Ateneo.
8. H10 Corregidor Boutique Hotel
If you're looking for a more quiet place to kick back and relax, then this might be for you. The H10 Corregidor Boutique Hotel is at the far north end of the old town, well away from the crowds down near the Cathedral and Royal Palace. Andalusian to its core, the H10 boasts a beautiful Moorish-style patio, and the classic Seville pastel yellow coloring.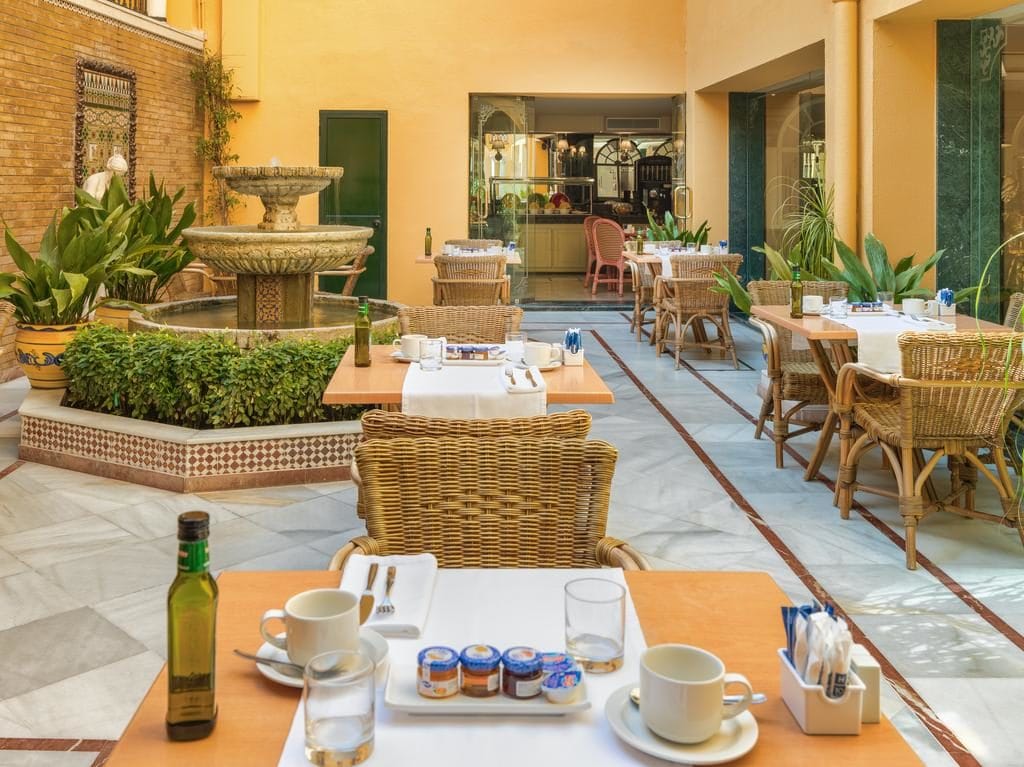 9. Hotel Las Casas de la Juderia
Literally called "the houses of the Jewish Quarter" this is one of Seville's most unique boutique hotels, and certainly one of the top picks for a sense of place. Nestled in the middle of Seville's Jewish neighborhood, Las Casas de la Juderia are actually 27 traditional houses connected by a maze of 40 patios, beautiful gardens, and small passageways. Each room is totally unique and the pool and spa facilities are a welcome bonus after a long day of sightseeing.
Where do you like to stay when you're in town? Let me know your favorite of the boutique hotels in Seville in the comments below.