Where to stay in Seville? It's a common question I hear, since I lived in Seville for many years and travel there frequently for work! I've stayed in some of Seville's most luxurious hotels, and also some of its best budget gems.
Luckily, this city is home to a great (and growing!) selection of hotels, and some of the most charming boutique hotels in the entire country. One piece of advice, however, is to book early in Seville. Its quaint city center fills up fast, and the best deals can definitely be found a couple of months in advance.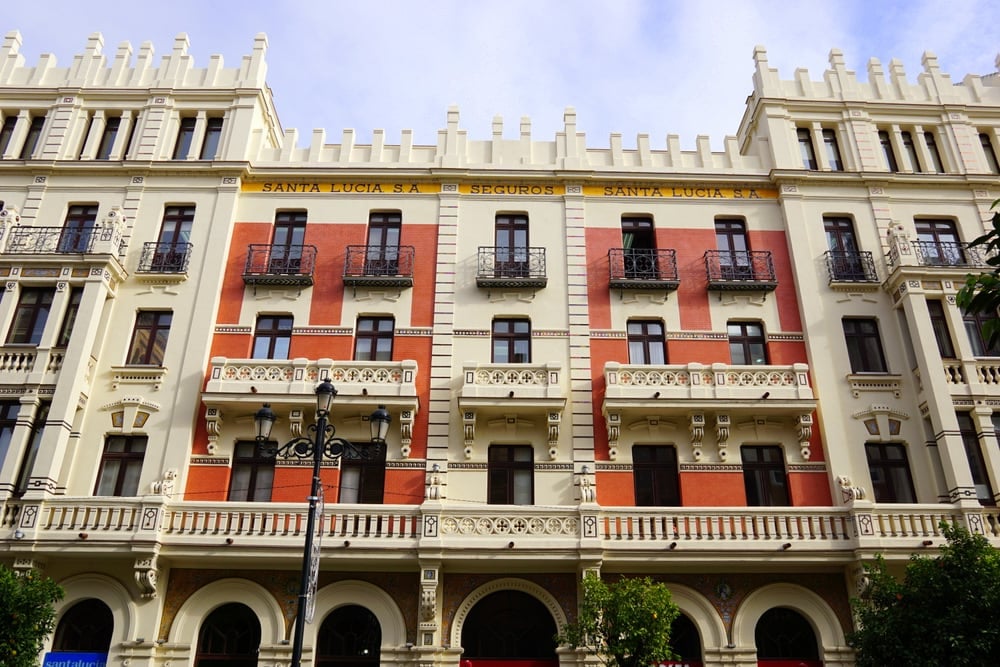 The best thing about staying in Seville is that just about everything is walkable. Whether you're staying in the historic city center or across the river in the Triana neighborhood, you really don't need to rely on public transport or taxis—just bring a pair of comfortable walking shoes!
If you want to go truly local, rent a city bike for a few days, as Seville is one of the best cities in Spain for bike lanes. It's also super flat!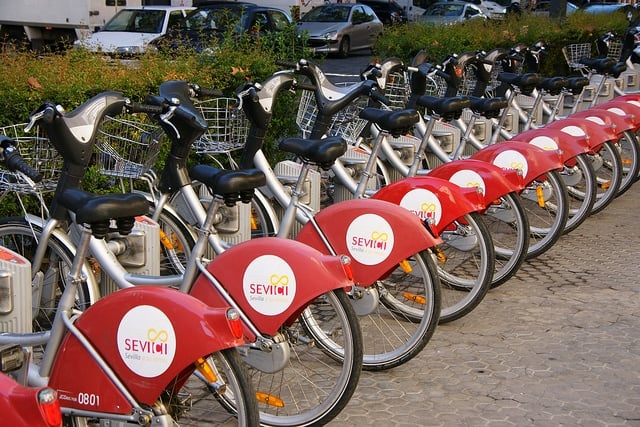 Another great thing about staying in Seville is the friendly vibe of each of the city's barrios. There's the gorgeous whitewashed Santa Cruz neighborhood (the old Jewish quarter), the bohemian Alameda area, the shopping haven of central Seville (near Alfalfa Plaza and Salvador Plaza), and the passionate Triana neighborhood across the river, just to name a few popular areas.
Whether you're visiting for one night or one month, this guide on where to stay in Seville will help you choose the barrio that suits you best.
Where to Stay in Seville's Center & Old Town
While Seville's city center can actually be broken down into smaller neighborhoods, it's hard to search by barrio when looking for accommodation.
When talking about Seville's old town or city center, you'll usually be referring to the area around the Cathedral, the Plaza Nueva, and the Arenal neighborhood, including the shopping areas of La Alfalfa and Tetuán streets.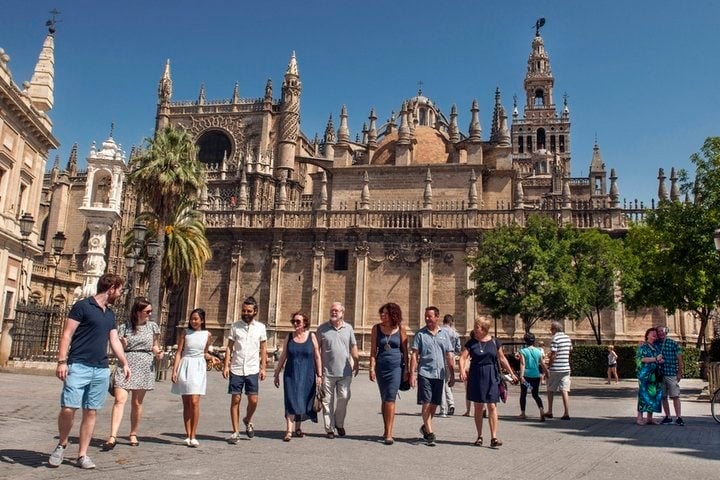 The center of Seville is a bundle of energy and life—from locals eating breakfast in the center's many bars to tourists visiting the city's top sights (many of which are in this area). Seville's beautiful city center is also a great place for tapeo: the local art of going out for tapas.
Where to Stay: Seville's city center is where you'll find a lot of its luxury hotels. The neighborhood's many side streets hide a wealth of guest apartments and boutique hotels too.
Recommended: The historic Hotel Alfonso XIII is Seville's most famous place to stay. For something more modern, check out the EME Catedral Hotel or the elegant Hotel Mercer Sevilla.
Where to Eat: When in Seville, you have to head out for tapas like a local. Don't miss some of the city's most beloved central spots; have traditional tapas at Casa Morales, or try Mechela for something more gourmet.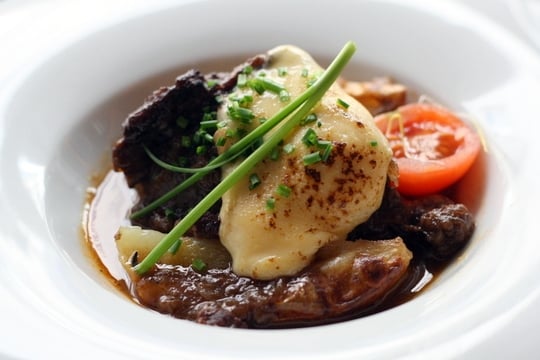 See also: My Comprehensive Guide to Eating in Seville
Insider Tip: To experience Seville's amazing food and history in a single evening, take a Tapas, Taverns & History Tour.
Where to Stay in Seville's Santa Cruz Neighborhood
Barrio Santa Cruz is undoubtedly one of the most picturesque areas to stay in Seville. Think narrow cobblestone streets, charming plazas, and spectacular interior patios that you might be lucky enough to glimpse if a door is left open.
Although it's incredibly gorgeous, this is also one of Seville's most touristy neighborhoods. You might want to stay in an interior room, as the streets can be noisy at night.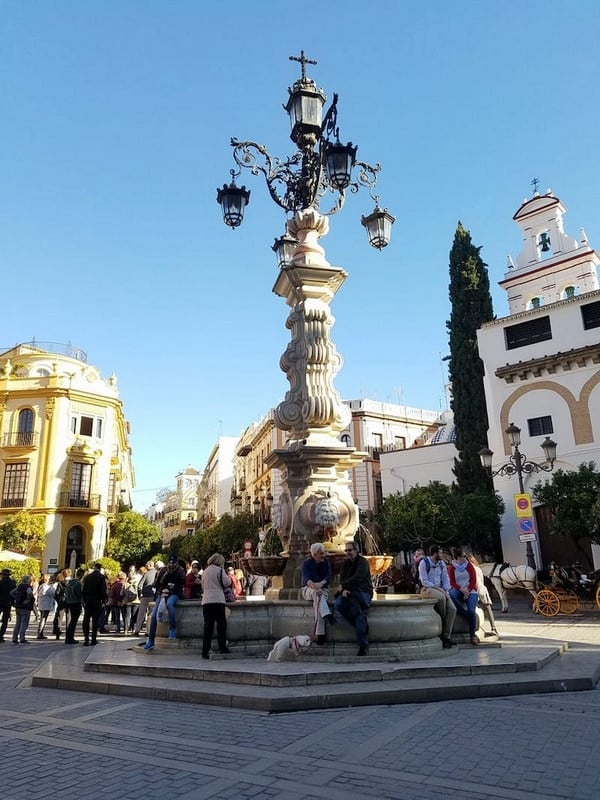 Where to Stay: This is a great neighborhood for both boutique hotels and budget finds. I stay here often because of its great location—next to the center and also within walking distance of the train station!
Recommended: The Hotel Corral del Rey is one of my favorite boutique hotels in Spain. I stayed here with my family and we all loved the unique rooms, incredible breakfasts, and wonderful hospitality.
Hotel Casa 1800 is another luxurious choice in the area. For a budget option, I've stayed at the no-frills Basic Hotel Puerta de Sevilla, which has a great rooftop to relax on.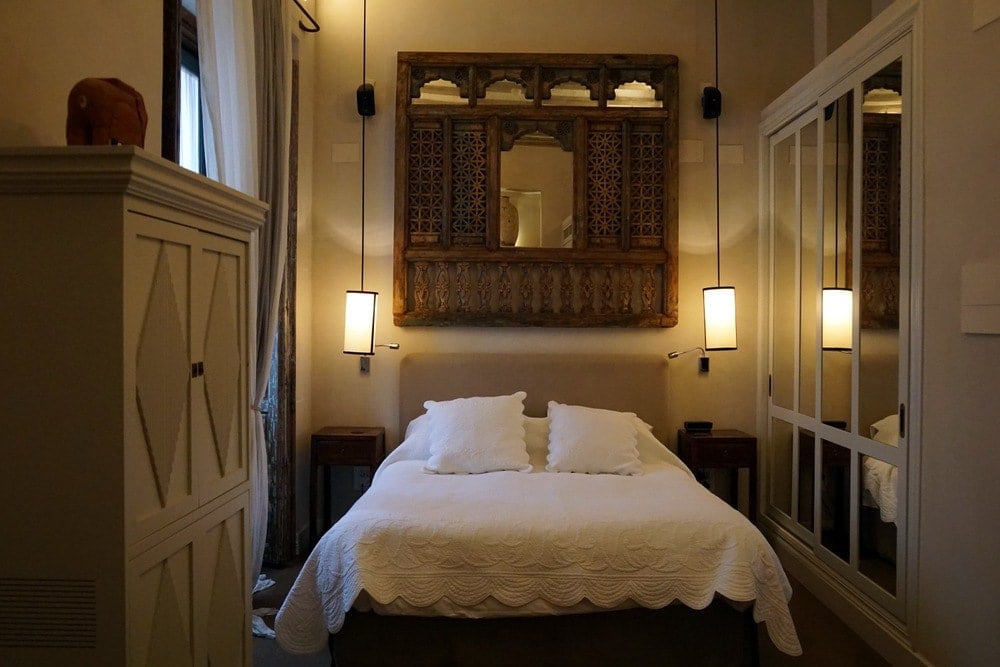 Where to Eat: This is the neighborhood we usually visit on our Tapas and Flamenco Tour in Seville. It has some great finds—though also plenty of tourist traps, so do be careful! I love the authentic Bar Las Teresas (famous for its jamón!) and the yummy tapas at Vineria San Telmo.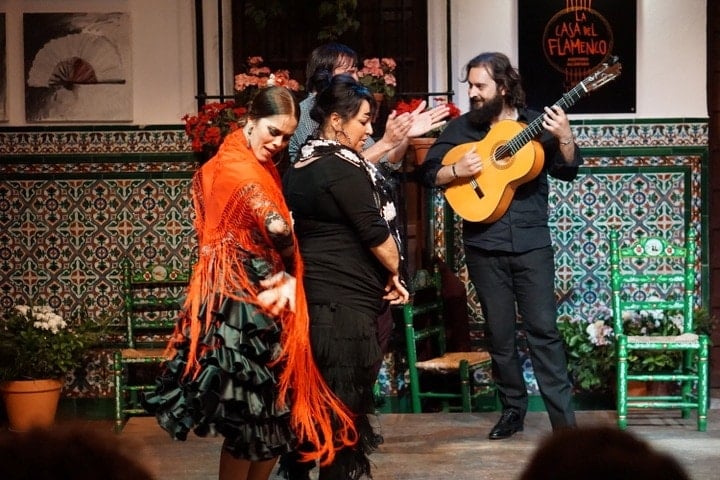 Where to Stay Near Las Setas, Calle Feria & La Alameda
Some may criticize my choice to group these together, but they're connected by about a 10-minute walk and are similar in their quirky vibe. "Las Setas" (the mushrooms) is the local name for the enormous wooden structure—the largest in the world!—that crowns the Plaza de la Encarnación.
As you walk up the picturesque and quirky Calle Regina, you'll head toward Calle Feria—famous for its Thursday-morning flea market. Finally, you'll wind up in La Alameda de Hércules, a huge rectangular plaza filled with tapas bars, terraces, and great spots for an evening drink.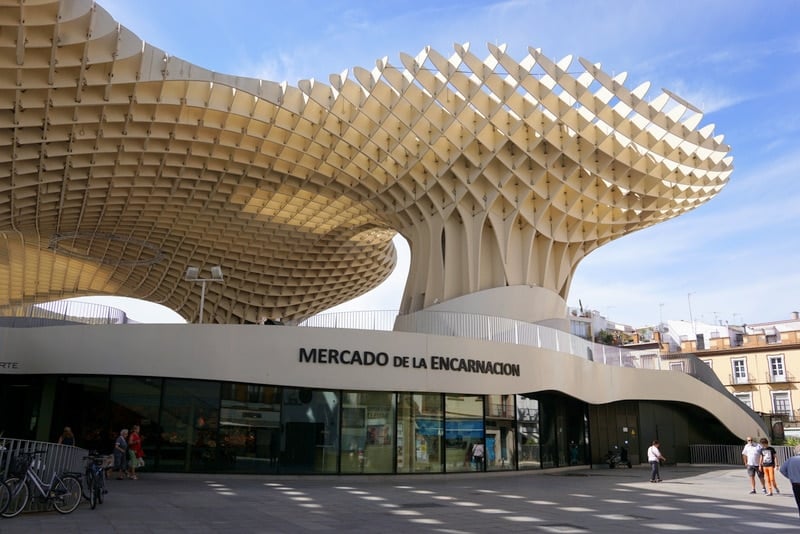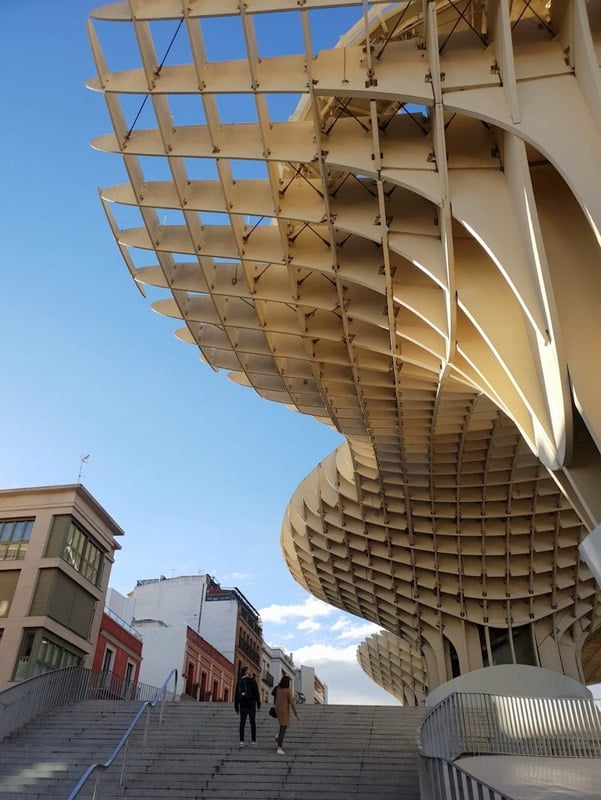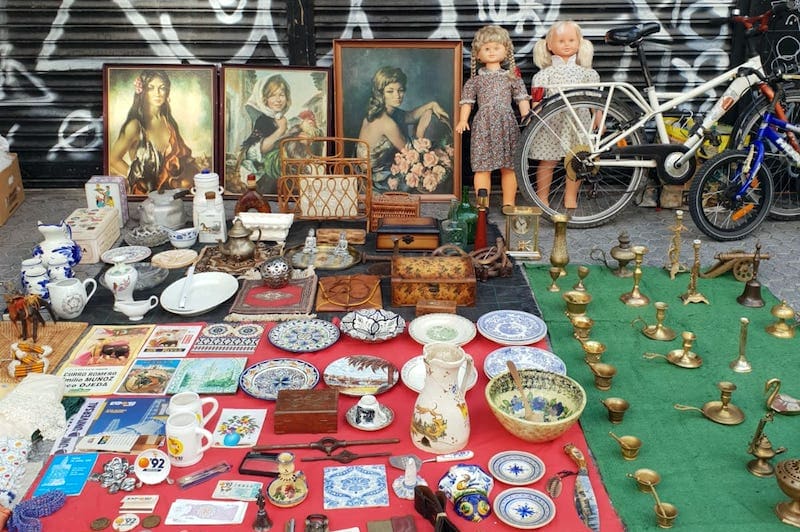 Where to Stay: This area is filled with great budget hotels and guest apartments. It's one of the best choices for night owls, but if that's not you then the noise from the street could be a bother.
Recommended: Book early and snag a deal on one of the gorgeous restored palace houses in this part of town. Check out the One Shot Palacio Conde de Torrejón and the gorgeous Sacristia de Santa Ana.
Where to Eat: My favorite coffee in Seville can be found at Virgin Coffee, right near "Las Setas." For snacks and beers with the locals, check out the Feria Market, where you can choose from a wide variety of stalls.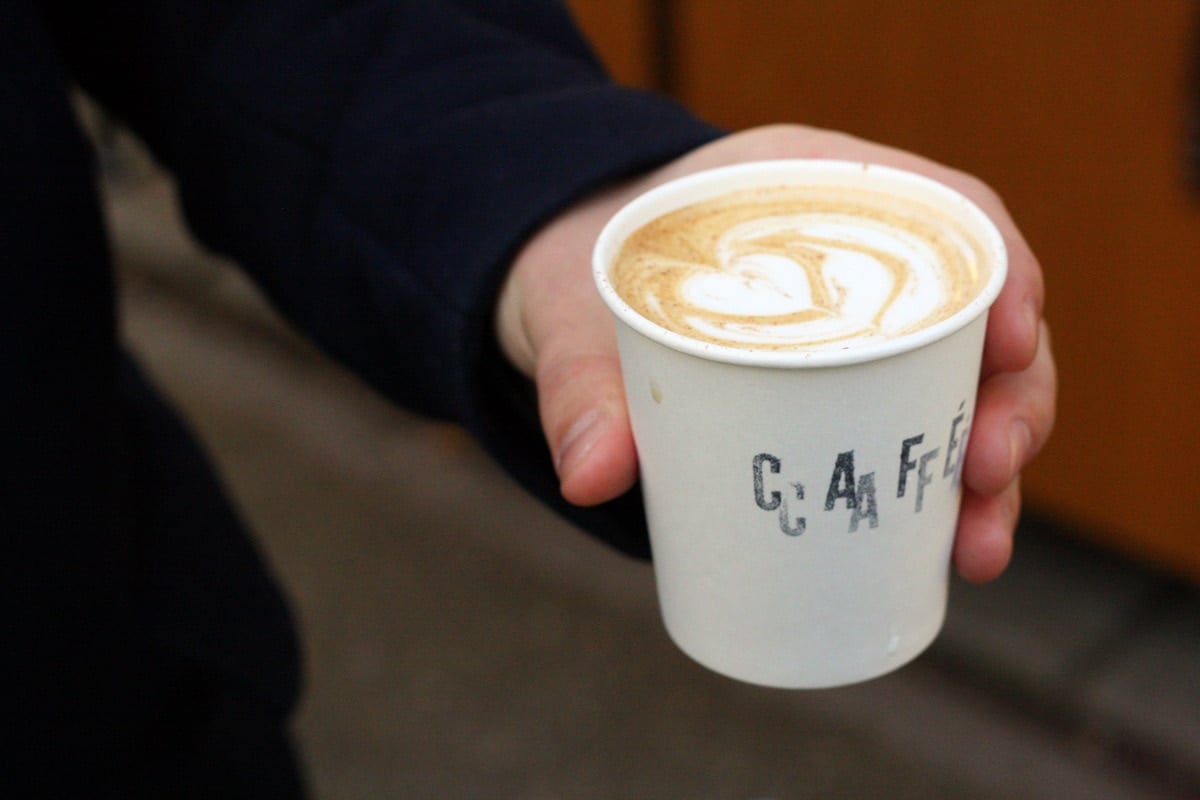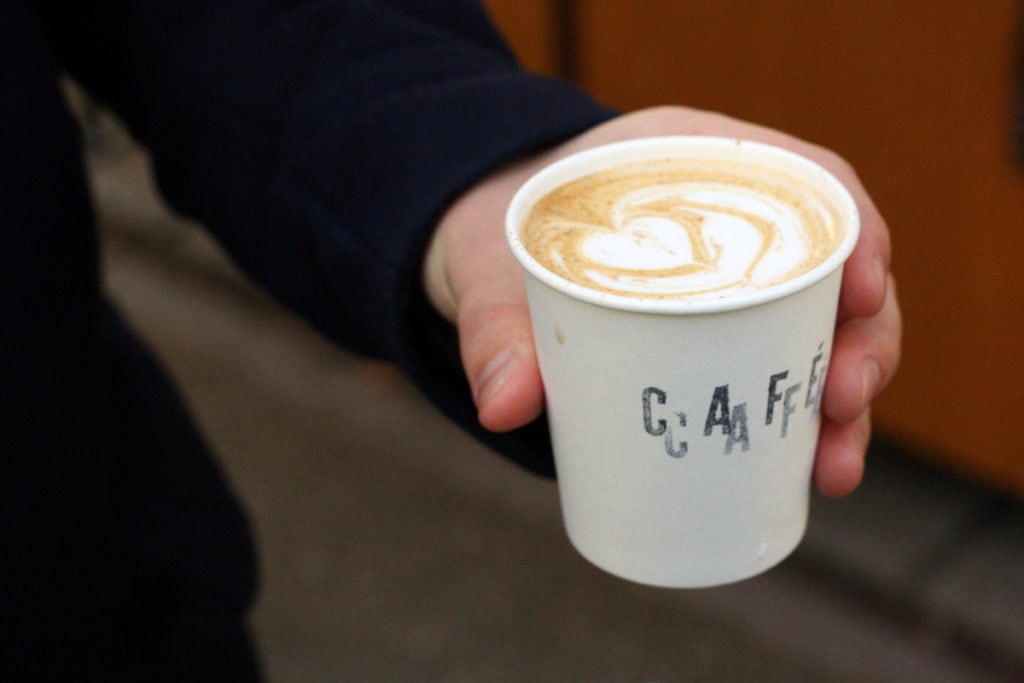 Where to Drink: La Alameda is the place to soak up the sun on weekends. People crowd its terraces from the early hours to drink small beers, and then move on to gin and tonics after lunch.
Where to Stay in Triana, Seville
Cross the picturesque Triana Bridge to visit the other side of the river, where the locals say they feel first "Trianero" then "Sevillano." This area is known for its passionate people, great food, and longtime traditions such as ceramics and flamenco.
The Triana neighborhood is a great place to stay if you don't want to be quite as central. I love the gorgeous Triana Market, and one of my favorite tapas bars in town (Las Golondrinas) is also here.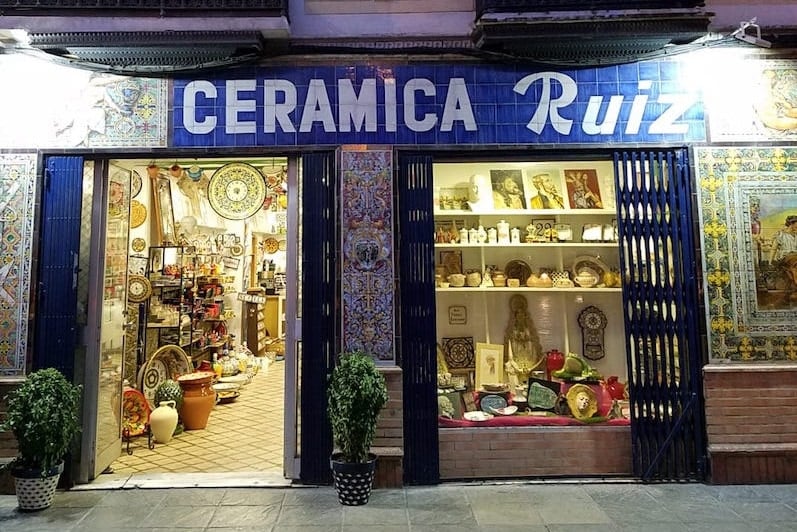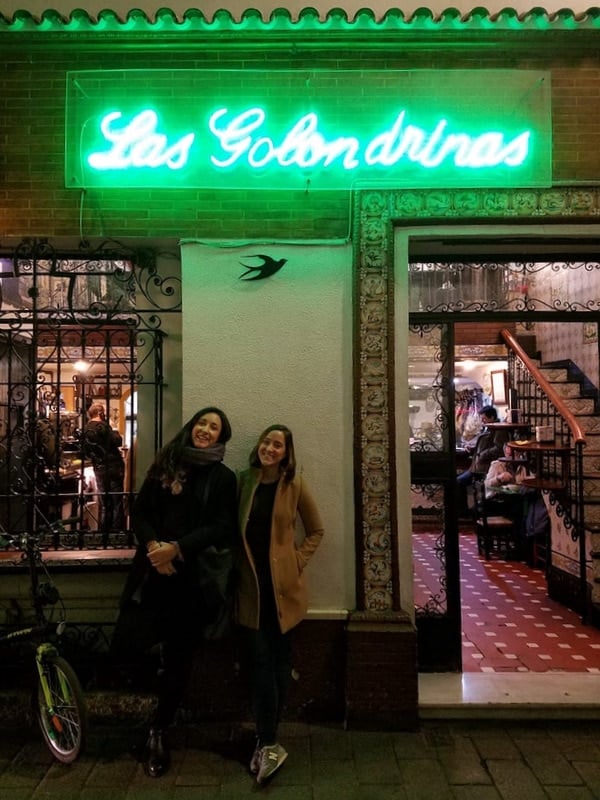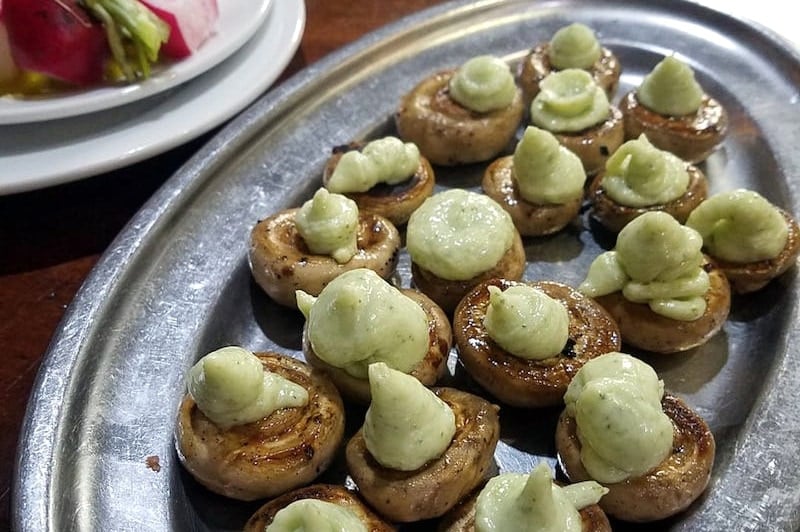 Where to Stay: Triana is the place to live like a local, and that means renting a nice tourist apartment—ideally with a kitchen so you can make good use of the local market!
Recommended: If taking a chance on an apartment isn't your thing, you can't go wrong with Zenit Sevilla and its fantastic rooftop views!
Where to Eat: You absolutely must visit the Triana Market, where you'll find the best ingredients as well as plenty of local bars and restaurants. For tapas, don't miss Las Golondrinas, one of the most classic spots in town.
Keep in mind that while Calle Betis is certainly worth a stroll, it's not the best place to eat; it's a bit touristy and many places are aimed at students.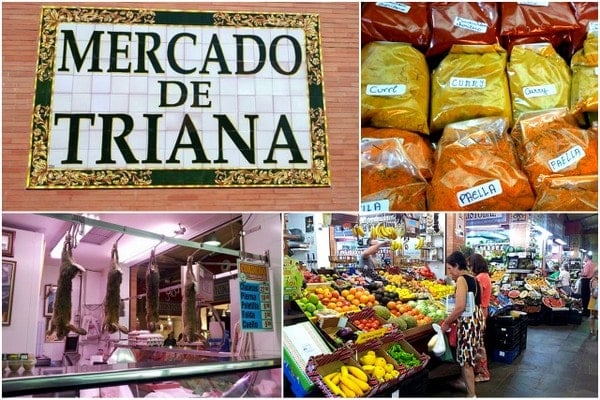 FAQs on Where to Stay in Seville
What's the best part of Seville to stay in?
It completely depends on your interests! Seville's historic center is great for sightseeing and tapas, the Santa Cruz neighborhood is especially scenic, Triana has an awesome local vibe, and the area around La Alameda is ideal for nightlife.
What area is the center of Seville?
Seville's center and old town includes the area around the Cathedral, Plaza Nueva, and the Arenal neighborhood. It can be broken up into smaller sections, but this whole area is usually considered the center.
Is Seville walkable?
Absolutely! Seville is easy to explore on foot, and pretty much everything is within walking distance. It can also be fun to rent a bike if you want to get around even faster.
What's the prettiest part of Seville?
The entire city of Seville is beautiful, but the Santa Cruz neighborhood is especially picturesque! This is the old Jewish Quarter, full of whitewashed houses, cobblestone streets, and tranquil courtyards.
Love Spanish food? Sign up for my free weekly newsletter and receive a new Spanish recipe once a week! Join today and get my FREE Spanish ingredient essentials guide!