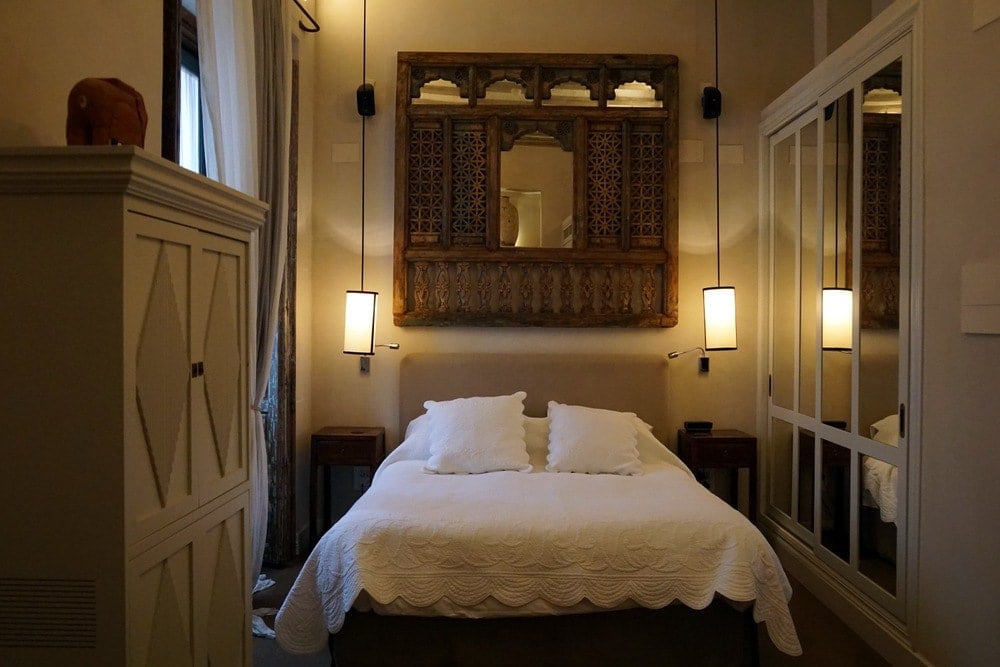 Tucked away in the winding streets of Seville's Alfalfa neighborhood is the intimate Corral del Rey, a boutique hotel that lives up to its name as a place fit for royalty. We spent two nights there this December while my parents were visiting, and could have easily moved on in! It was everything I look for in a great boutique hotel: unique, historic, gorgeous, unpretentious and comfortable. If you can manage to reserve one of its 13 rooms, it's most definitely worth a stay when visiting amazing Seville.
History
A meticulously restored 17th-century casa palacio, the first thing you notice when you arrive to Corral del Rey is the spectacular iron-studded door. Seville is filled with these 17th-century casas palacios (luxury estates) which, in my opinion, are among the city's greatest hidden gems. These gorgeous former homes (some, like Casa de Pilatos, are open to the public) date back to when Seville was called the 'Nova Roma' or New Rome, because of the wealthy display of art and architecture (mostly built with riches from the discovery of the Americas). A blend of Italian Renaissance and Spanish Mudéjar styles are seen throughout the city.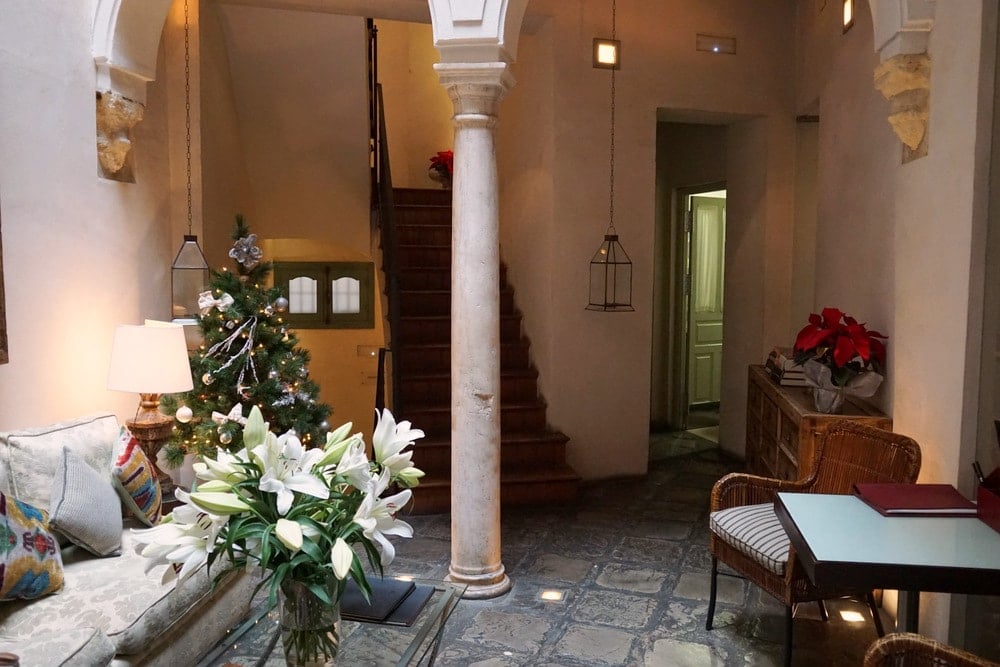 Corral del Rey has restored the gorgeous, original ceiling and boasts Roman columns (perhaps borrowed when built from the nearby Italica Roman ruins). The decor is a mix of old and new, which makes every detail stand out.
Rooms and Amenities
We stayed in rooms nine and ten, and both were spectacular. Alejandro and I stayed in the junior suite, and enjoyed its enormous bathroom (with a rain head shower!) and comfortable bed. When I first moved to Seville I lived close by, and so I was amazed that despite the central location there was virtually no noise-- we felt like we could be in the mountains! Except for the occasional ringing of the church bells of course...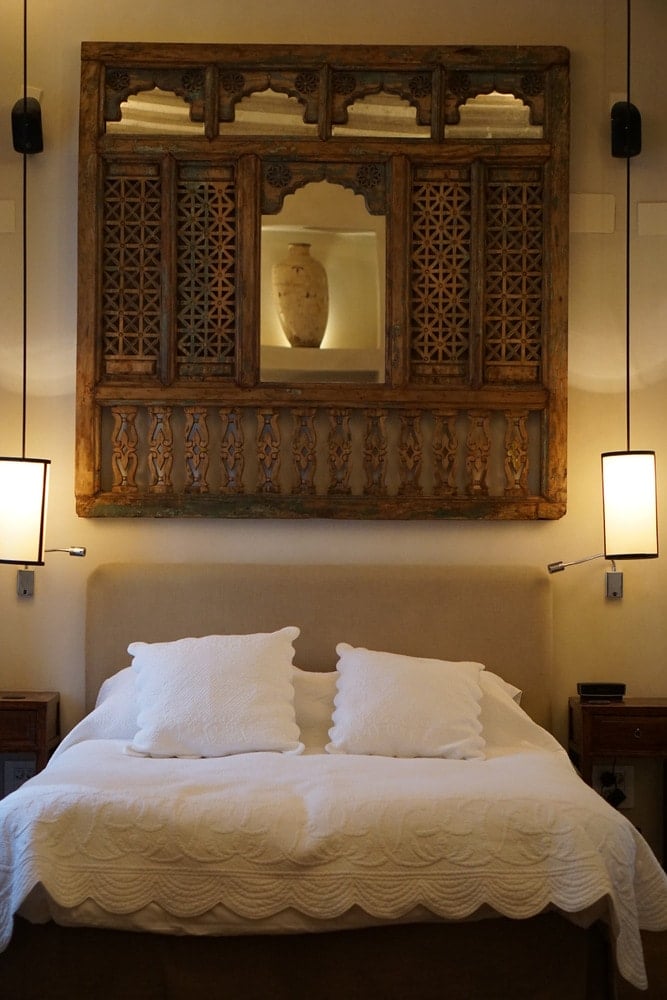 Our room had everything we needed for a two-day stay, and then some! Fluffy bathrobes, wonderful soaps and shampoos, and even an in-room mini-fridge and sink area with an espresso maker. I thought this would have been perfect had we wanted to open a bottle of wine one night, however, with only two days we were always out and about!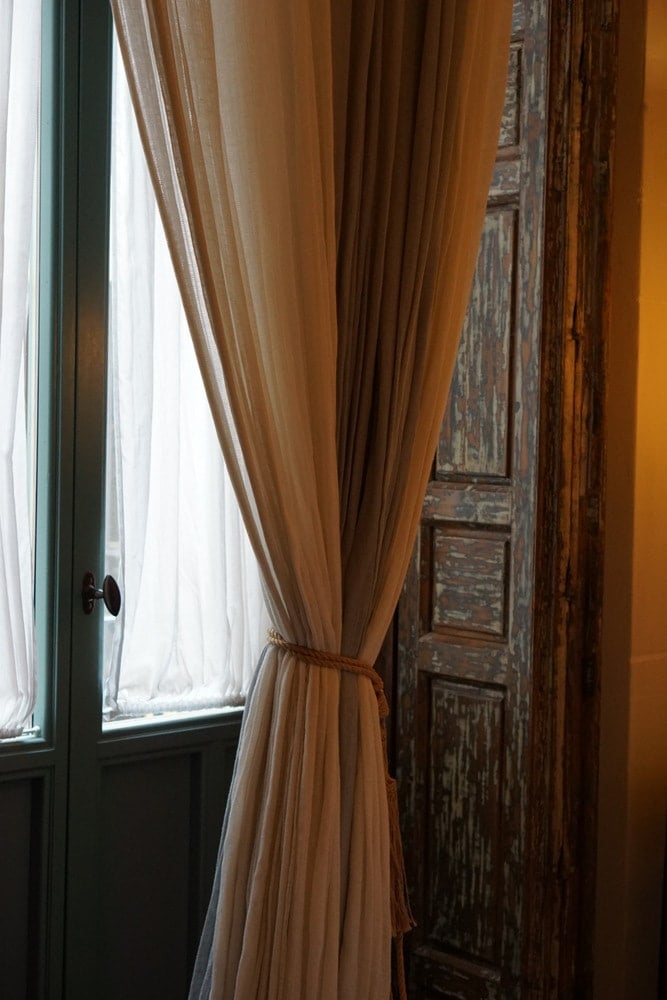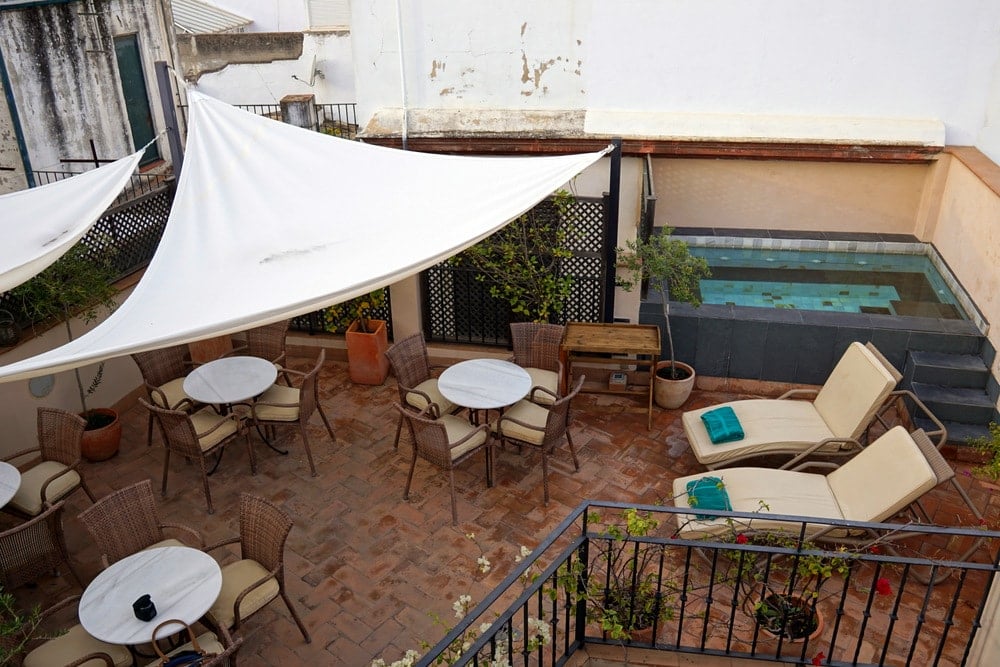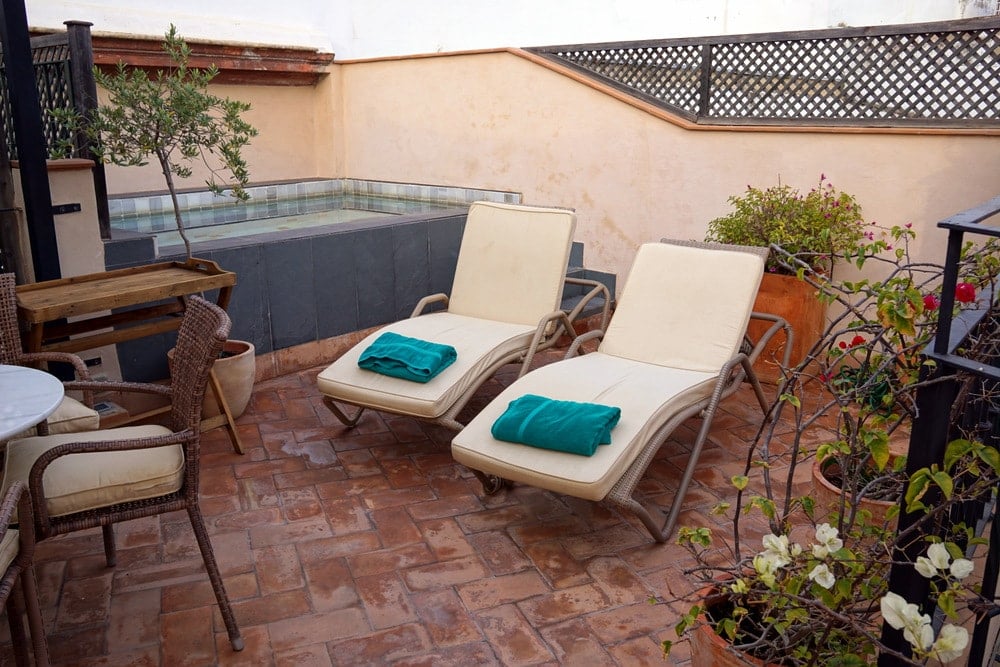 We did make sure to have a quick peek at the roof terrace (which, despite being December, would have still been lovely for a drink). The plunge pool was obviously closed for the season, but it must be a total luxury during Seville's hot months! And the view of the city (even the cathedral!) was fantastic.
Location
The location of Corral del Rey can't be beat. It's less than a five minute walk from the cathedral, and right on the border of the gorgeous barrio Santa Cruz, known as the Jewish quarter. Within a 10 minute walk, you have all of Seville's charm and beauty, from the alcázar fortress, to its shopping streets and countless restaurants and tapas bars.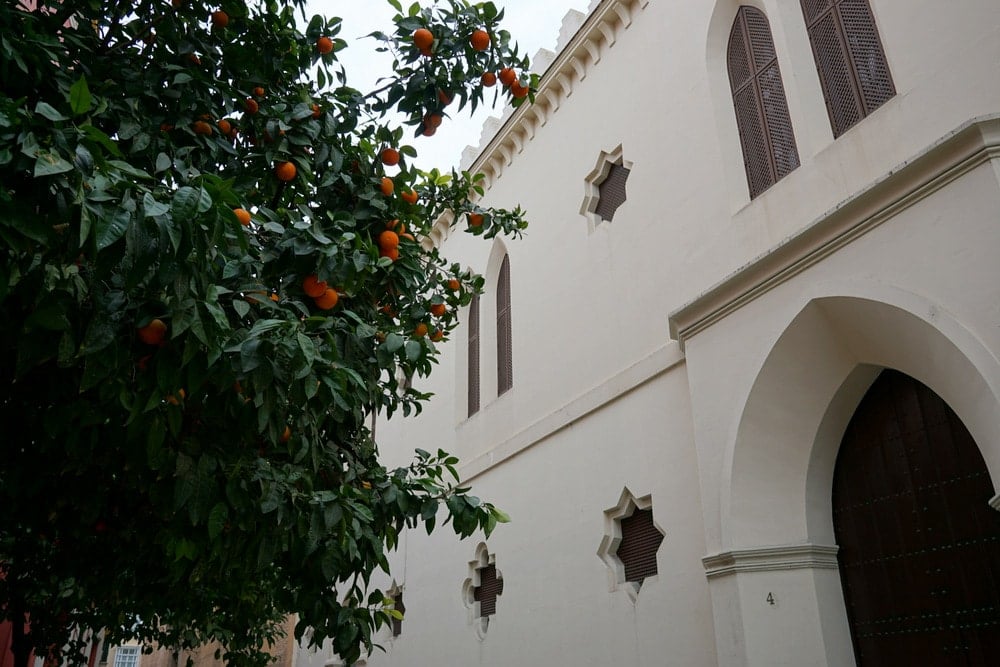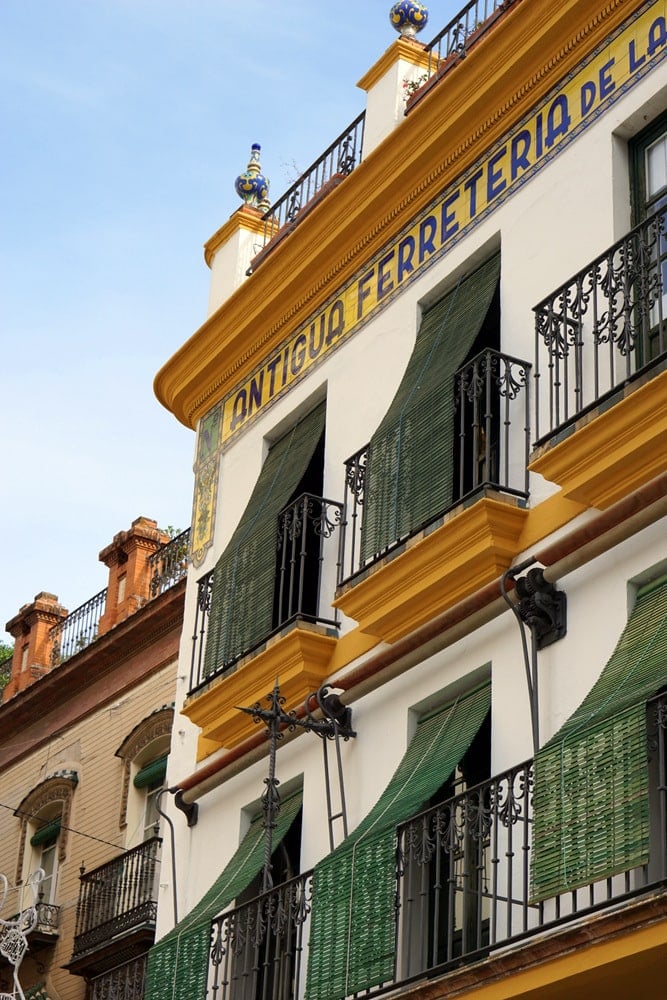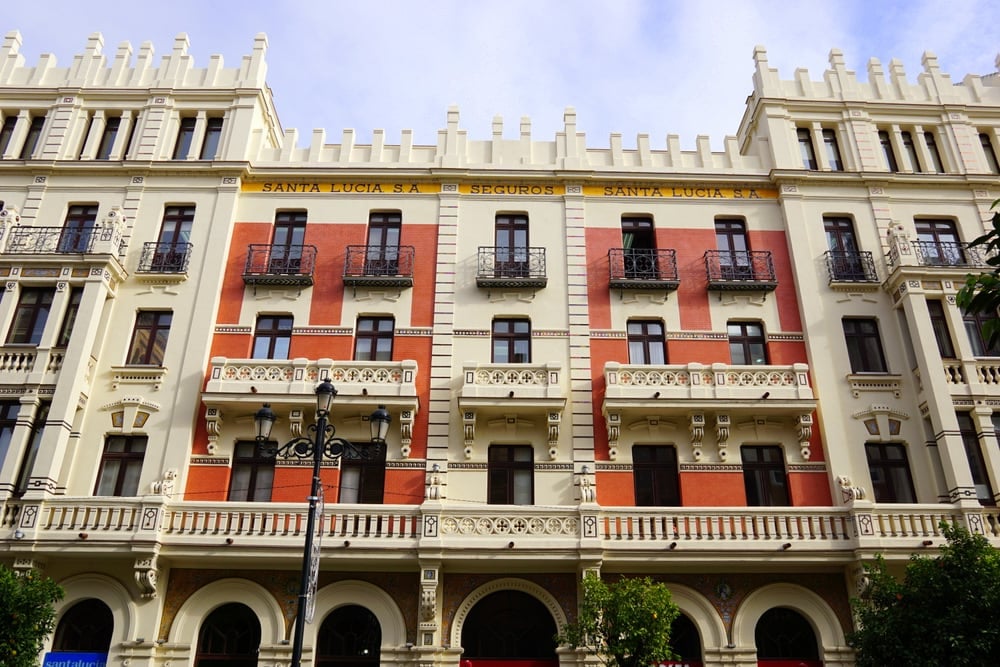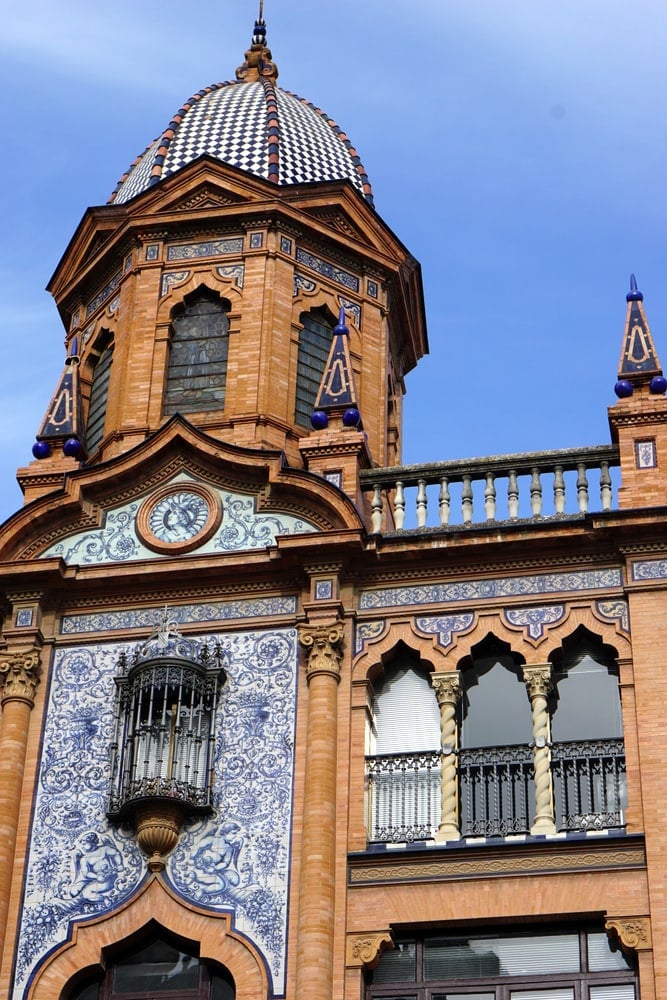 My parents wanted to see flamenco, so we popped over to the nearby Museo de Flamenco where we enjoyed a show before dinner.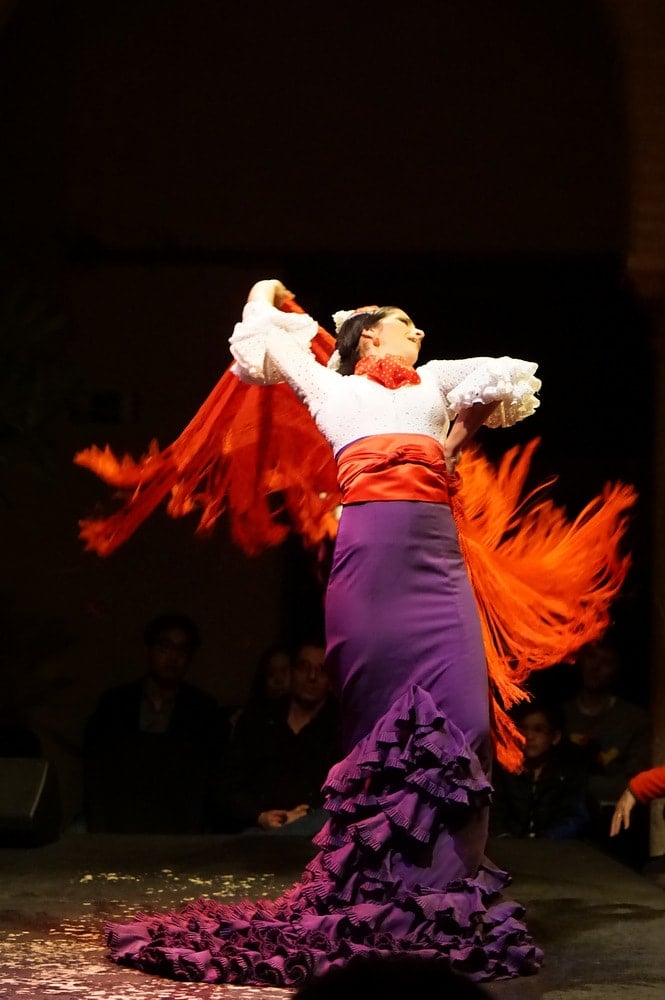 Our Stay
From welcome to departure we were treated like royalty. We checked in while sipping a welcome drink in the Andalusian patio. We were welcomed to our room with a personalized note and bottle of their own olive oil. And each morning there was a personalized news bulletin with updates from the US waiting for my parents. These little details were much appreciated.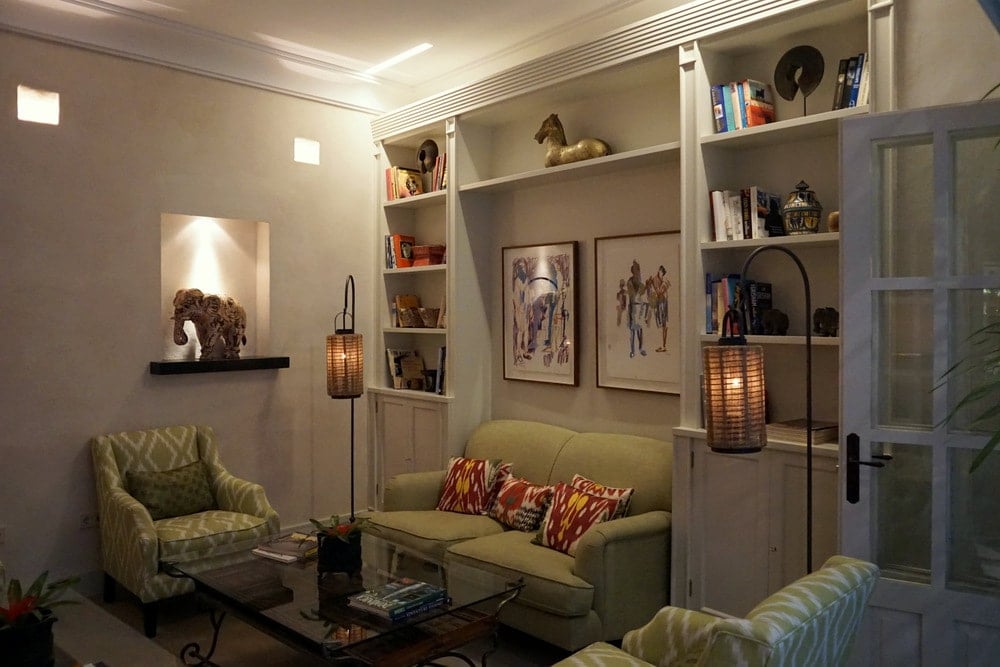 For Foodies
A stay at Corral del Rey includes breakfast, and it's as delicious as you'd expect. Along with piping hot coffee, we enjoyed a basket of different toasts and freshly baked croissants, artisanal jams, fresh fruit and freshly squeezed orange juice. For an additional charge you can order things like olive oil fried eggs with Iberian ham-- we had to try them of course!
We didn't dine in apart from breakfast, but I'm sure the hotel's other food offerings are just as delicious. However Seville is known for its incredible tapas bars and, as the author of this guide on where to eat in Seville, I had to make sure my guide was up to date! We fit in both old and new on this trip, visiting places like La Bartola, La Mechela, La Azotea, and Enrique Becerra.
Overall, we really enjoyed our stay at Corral del Rey, and I will definitely continue to recommend it as a fantastic boutique hotel in Seville to friends and clients looking for accommodation. We were impressed with the level of comfort and small details that stood out throughout our stay, and only wished we could have stayed longer!
Visiting Seville sometime soon? Don't forget to check out my guide to eating in Seville, and my Seville tapas tours!
Corral del Rey
Calle Corral del Rey, 12, 41004 Sevilla
What's your favorite boutique hotel in Seville?