Looking for unique places to stay in Valencia? Luckily, this sunny city is home to stylish, unique and charming accommodation options. This list of the five best boutique hotels in Valencia is just what you need to plan the perfect Valencia vacation.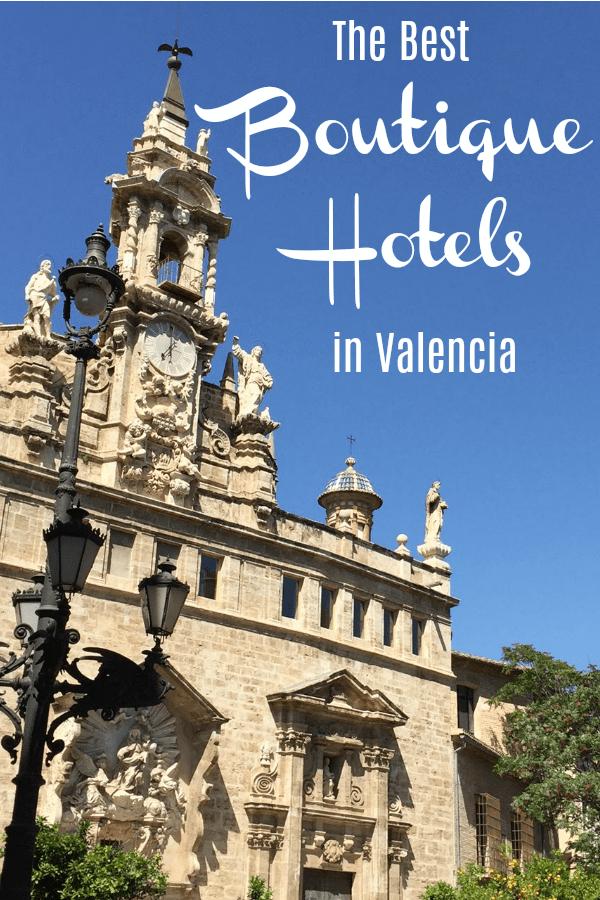 Accommodation is a crucial part of organizing a visit to a new city. With so many options across different neighborhoods, it can be a nightmare trying to decide where to stay. Whether you're traveling on a budget, searching for total luxury or something quirky and local, Valencia has it all. Check out our favorite boutique hotels in Valencia to set yourself up for a unique stay in this beautiful city.
Best Boutique Hotels in Valencia
1. Caro Hotel
Located in the center of the city, near some of Valencia's unmissable sights, the Caro Hotel seamlessly combines luxury architecture and design with boutique attention to detail. Formerly a palace for the Marqués de Caro, renovators incorporated historical remains into the hotel's unique design. Apart from pieces of the old Roman city wall, you can also find remains of the 12th-century Arab wall of the city.
The food at the Caro Hotel is top quality, with a variety of vegetarian options on the menu. If you're looking for a casual drink, the terrace of the Meta Bar is cozy and inviting. It's the perfect way to spend a romantic evening in the city. With attentive service, top quality rooms and facilities, all at a reasonable price, Caro Hotel is definitely one of the best boutique hotels in Valencia.
Address: Carrer de l'Almirall, 14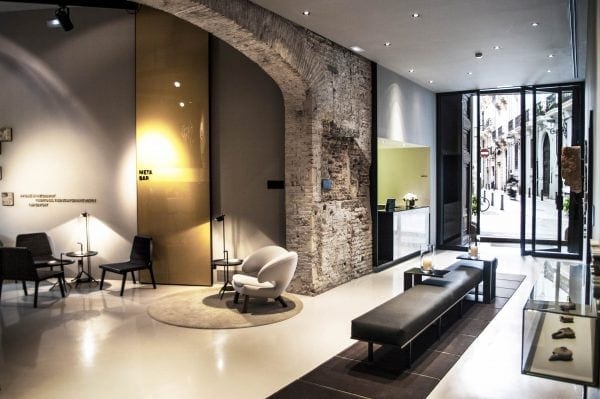 2. Hospes Palau de la Mar
Although technically part of the Hospes chain of hotels, Palau de la Mar has all the personality and charm of the best boutique hotels in Valencia. Another converted palace, this time from the 19th century, the impressive staircase is just one thing that still remains from the original building. The decoration of this hotel, with subtle tones of white, beige and gray, creates a soothing atmosphere. It's unlike any other 5-star hotel we've visited. Also, don't miss out on the spectacular spa, including massage facilities, a small pool, and steam room. Although located in the center of the city, you'll struggle to leave the comfort of this spectacular hotel.
Address: Avinguda de Navarro Reverter, 14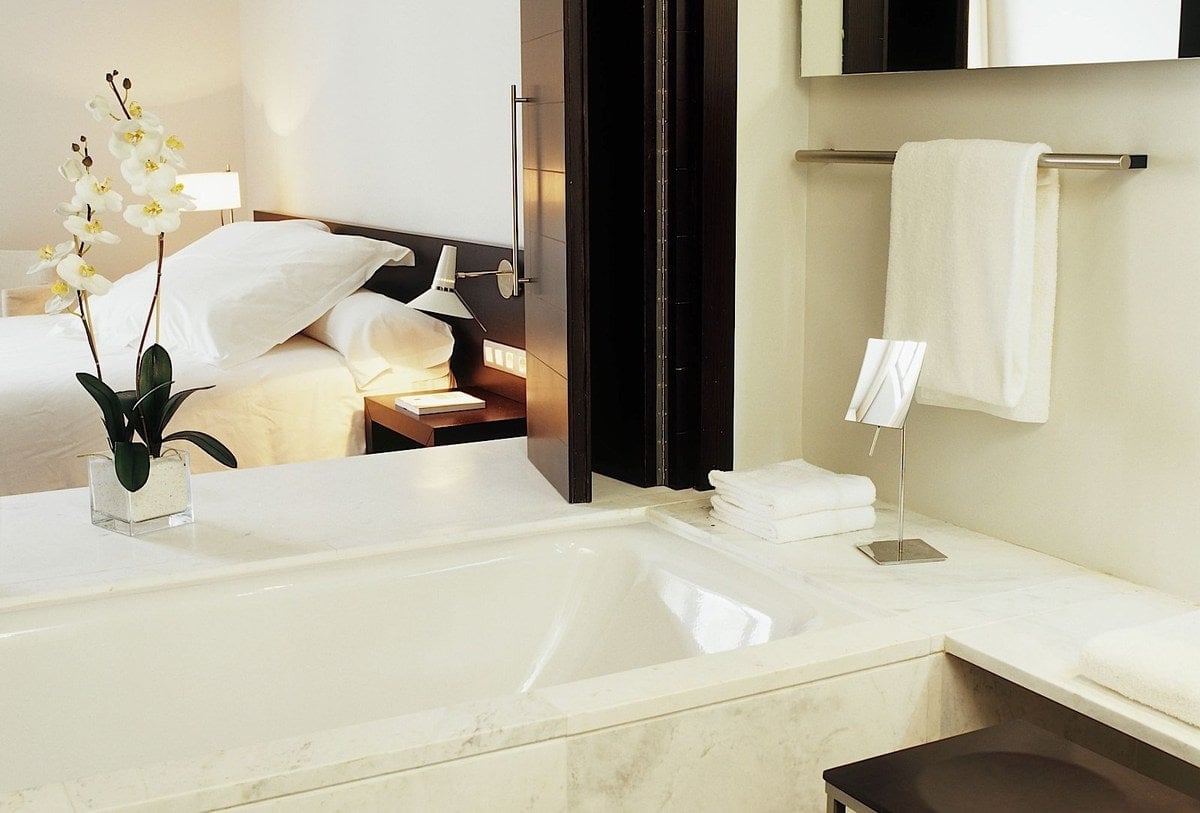 3. Hotel Boutique Balandret
Located on a promenade overlooking the beautiful Las Arenas beach, this hotel is the ultimate chill-out experience. With just 20 rooms, the attentive staff is there to help with anything you may need during your stay. They are the personification of service with a smile! For the ultimate Hotel Boutique Balandret experience, request a room with a seaside view. Unusually, the restaurant is open all day and produces some good-quality food. While we would recommend heading out for the best paella in the city, theirs is a good introduction to the iconic, regional dish.
Address: Paseo Neptuno, 20-22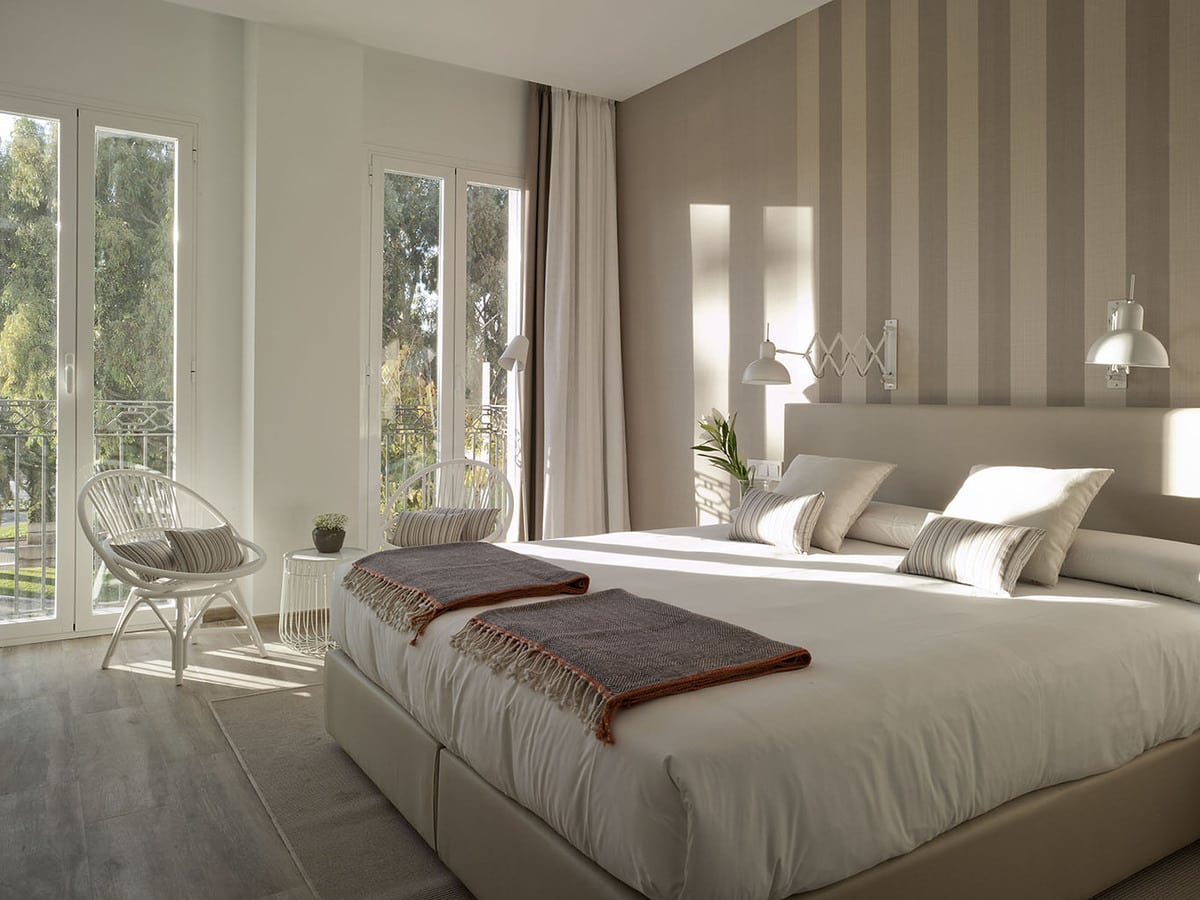 4. Hotel Dimar
Hotel Dimar is stylish, welcoming and full of amazing facilities—easily one of the best boutique hotels in Valencia. Nearby, you'll find some of the best tapas bars in the city, as well as the Palau de la Música, a popular concert venue. The quirky, designer furnishings contrast brilliantly with the classic wooden floors and interior. The multilingual staff are excellent sources of knowledge on some of the best things to see and do in the city and are attentive and friendly while always professional. Check out their gym and sauna facilities and enjoy a delicious breakfast to kick start your day.
Address: Gran Vía Marqués del Turia, 80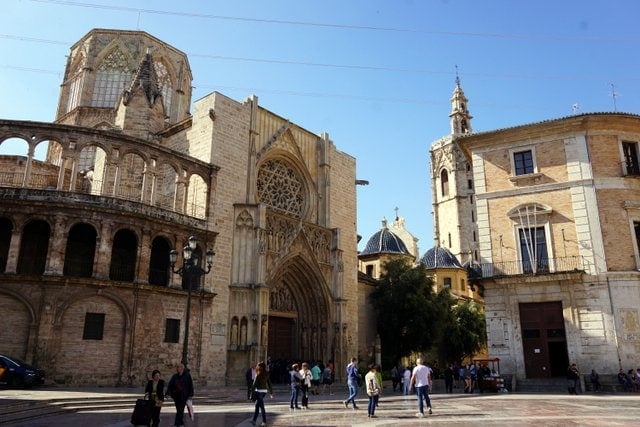 5. Hotel Gabbeach
With just 12 intricately decorated rooms, Hotel Gabbeach is the ultimate boutique hotel in Valencia. The attention to detail in the design and attentive staff make for a stress-free, relaxing experience. And that's before we even speak about the location, with a variety of Valencia's most popular beaches found nearby. The hotel is happy to help you make the most of the water, with activities organized daily for active travelers. If lazing in luxury is more your thing, relax in the jacuzzi before sipping a cocktail at the bar. This hotel is truly a relaxing treat.
Address: Paseo Neptuno, 30
Now that you've got your boutique accommodation sorted, where to eat? Check out our Valencia food tips for more great travel inspiration.