Founded by the Ancient Romans, Valencia is one of the oldest cities in Spain and has grown into a must-visit Mediterranean destination. This bustling metropolis has no shortage of things to see and do. Need some help narrowing it down? This guide has got you covered with these seven most noteworthy suggestions for things to see in Valencia.
Top Things to See in Valencia
1. City of Arts and Sciences
You might recognize the gigantic eye-like structure known as L'Hemesfèric, but this impressive building is just one of seven that make up this enormous complex. Visitors to Valencia could easily spend an entire day at the City of Arts and Sciences (Ciutat de les Arts i Les Ciéncies in Valencian) alone due to the sheer size and amount of things to do.
Take a glimpse of life under the sea at Oceanogràfic (Europe's largest aquarium!), get hands-on with science at the interactive Príncipe Felipe Science Museum, enjoy opera and ballet at the Palau de les Arts Reina Sofía, and more. It's no wonder why this cultural icon is one of the best things to see in Valencia.
Address: Avenida del Professor López Piñero, 7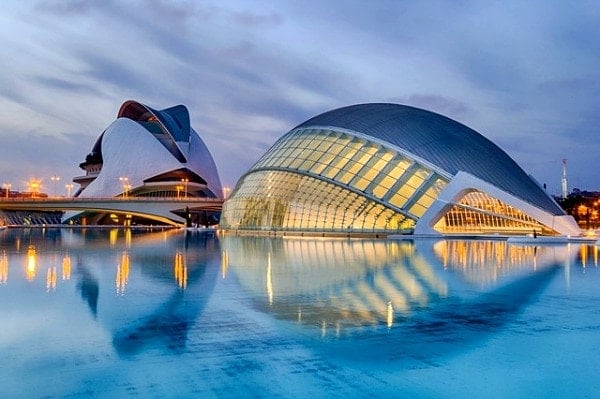 2. Mercado Central Valencia
This sprawling market covers 8,160 square meters and brings together 300 vendors in the largest fresh-food market in Europe. The nearly century-old Mercado Central is impressive both in its architecture and in the fantastic selection of local food products. From simple pleasures like freshly baked, warm bread to a selection of obscure beers from all over the world, there's something for every traveler's taste buds here.
Address: Plaça de la Ciutat de Bruges, s/n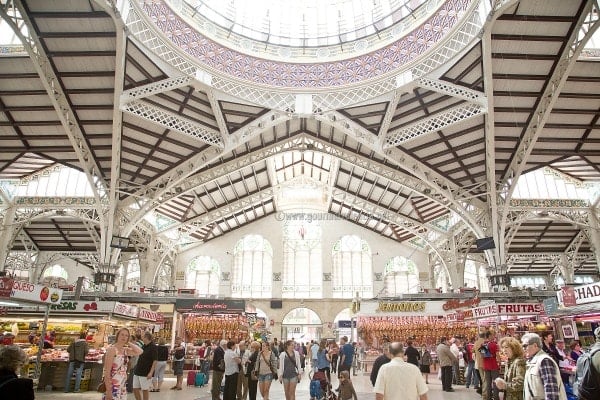 Read More: Top Markets in Valencia
3. Valencia Cathedral
This stunning cathedral was built over the course of several centuries, resulting in a mixture of architectural styles such as Romanesque, Gothic, Baroque, Renaissance and Neoclassical. You'll be blown away by how these different styles all come together in the beautiful and unique Valencia Cathedral.
Both religious visitors and history buffs alike shouldn't miss the chance to see the Holy Grail in the smaller chapel attached to the cathedral. Believed to be the true holy cup, the chalice dates from the first century and has been in Spain since the Muslim invasion in 713 C.E.
Address: Plaça de l'Almoina, s/n
4. Playa la Malvarrosa
No list of things to see in Valencia would be complete without mentioning the city's incredible beaches! The most well-known is Playa la Malvarrosa, located just northeast of the city center. Stretching nearly two kilometers along the coast, there's plenty of room to relax and enjoy the sunshine.
Insider's Tip: Come to La Malvarrosa during Valencia's famous Las Fallas festival every March to catch the fireworks!
Address: Paseo Marítimo, s/n
5. Jardines del Turia
City planners diverted the Turia River south of Valencia's city center following a devastating flood in the 1950s. Since then, the former riverbed has become a beautiful nine-kilometer green space featuring gardens, paths for biking and running and more. It's a perfect pocket of tranquility right in the middle of the busy city center.
Address: Avenida de Manuel de Falla, s/n
6. Bioparc Valencia
Visit the friendly animals at the Bioparc Valencia zoo—they might just be the cutest things to see in Valencia! It's full of entertainment for kids, but you don't need to be accompanied by any niños to enjoy this beautiful park. The Bioparc aims to help visitors respect the animals while learning about conservation efforts.
Address: Avenida Pío Baroja, 3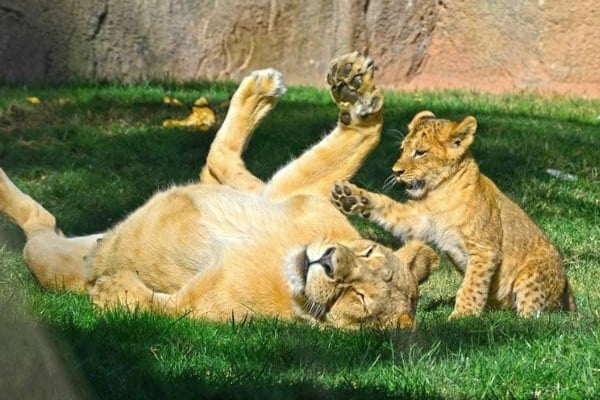 7. The incredible food scene
You can't leave Valencia without trying some authentic paella, but there are many more culinary delights to enjoy as well! From the fresh seafood flavors of fideuà to sweetly addicting bunyols, Valencia is foodie paradise. Enjoy a fantastic meal with friends and family while sitting in a sunny plaza or on a terrace overlooking the beach!
See Also: Top Typical Foods from Valencia
Pin me!
Photo credit: xiquinhosilva