It's a situation we've all experienced: You're in a new city, you need to check in with friends or family or simply want to research your next food stop, but you have no internet! What to do? That's where these cafes with WiFi in Valencia come in!
The internet is hugely useful when traveling. Be it to look for directions, keep in touch with the day's news headlines or upload that especially impressive photo to social media, the benefits are endless. Most hotels and hostels in Valencia provide WiFi services, but in such a vibrant city you couldn't spend all day cooped up in your hotel online.
While the Starbucks and Costa Coffees of the world offer free WiFi to customers, it's so much more fun to surf the web among locals. Check out these cafes with WiFi in Valencia, and combine delicious coffee with a local atmosphere and super fast internet.
Photo Credit: Brian Bilek, Text Overlay: Devour Tours
Bluebell Coffee Co.
This cozy cafe, hidden away in the back streets of the trendy Ruzafa neighborhood, is a great place to escape the madness and enjoy a nice café con leche. Check out the cute designs on your cup before diving in, and enjoy the attentive service from the friendly staff. You can also enjoy delicious pastries at Bluebell, as well as a full menu of veggie-friendly dishes and even brunch at the weekend! With a trendy interior and high-speed internet, this is definitely one of our favorite cafes with WiFi in Valencia.
Address: Carrer Buenos Aires, 3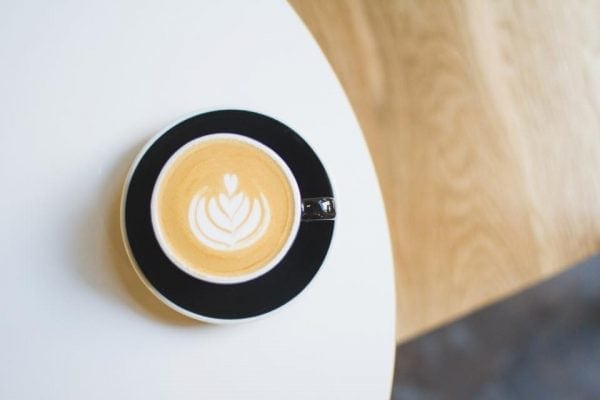 Antique Cafe
At Antique Cafe, you may come for a coffee and a fast internet connection, but you'll stick around for the cakes! The assortment varies from day to day, but the delicious chocolate cake and amazing red velvet are not to be missed. You can also find a huge selection of teas here, and even buy a box to go if you want to enjoy some té at home. With all those delicious treats available in a welcoming, comfortable environment, you won't want to leave!
Address: Carrer Frare, 4 bajo
La Más Bonita
The owners of La Más Bonita, a cafe with two locations in Valencia, have made every effort to make you feel at home. With comfortable soft furnishings, a bright, airy interior, and space for both travelers and locals to relax in, this cafe has it all. What's more, sit down in the back of the cafe and you'll see the hard-working bakers' labor come to fruition as you get a view of the huge oven cooking up the cafe's signature treats. A true feast for the senses, La Más Bonita is a local hotspot and one of the most popular cafes with WiFi in Valencia.
Address: Calle Cadiz, 61
Mayan Coffee
Owned by a coffee grower dedicated to absolute excellence, the quality of the coffee at Mayan Coffee is outstanding. Some even say it's the best espresso in Valencia! The coffee beans are grown in Guatemala, roasted right here in Valencia, and prepared with love and attention to detail. You can buy bags of coffee on site and test your coffee making skills at home too! And, of course, we can't forget the amazing WiFi connection you can enjoy here too.
Address: Carrer Murillo, 54
Cafe de Las Horas
Perhaps one of the most stylish cafes with WiFi in Valencia, Cafe de Las Horas is an experience you won't soon forget. The lavish neo-baroque decoration, complete with antique furniture, velvet drapes and gold encrusted fittings, ensures Cafe de Las Horas has all the drama of a Victorian palace. What's interesting is that the quirky cafe, in spite of its over-the-top design, is hugely popular among locals of all ages. Be it for a coffee during the day or a cocktail in the evening, don't miss out on this central cafe, neatly positioned near many of Valencia's must-see monuments!
Address: Calle del Conde de Almodóvar, 1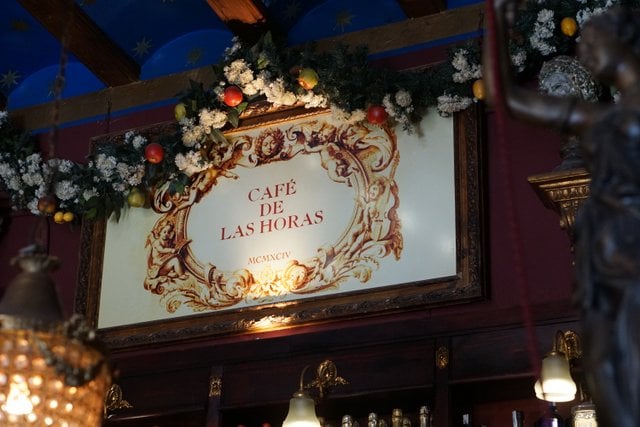 Federal Valencia
The concept behind the Federal Valencia Cafe is a simple one. It's a place to pause, disconnect from the madness in the streets of the city, reflect and watch the world go by. And boy do they deliver. With an inviting atmosphere, super friendly staff and ambient music in the background, Federal Valencia is a cozy home away from home. The weekend brunch is amazing and the internet connection brilliant. Trust us, you won't regret a visit to Federal!
Address: Carrer de l'Ambaixador Vich, 15
Now that your WiFi needs are attended to, it's time to eat! Join us on one of our food tours to dive into the unique gastronomy of Valencia, learning about the fascinating history of the city as you go. Hope to see you in Valencia soon!