One of the simplest pleasures in Spain is enjoying a nice cup of coffee, whether it's con leche, solo or anything in between. But let's be honest: who hasn't checked the availability of public wifi these days? Sometimes you just need to sit down with your espresso and check in with loved ones back home or skim the day's headlines, and that's true even in the beautiful ancient cities of Spain. Whether you're starting your day with a caffeine boost or stopping for a café bonbon as a pick-me-up during a long-but-fun day of sightseeing, here are the best cafes with wifi in Granada.
Top Cafes with Wifi in Granada
For the pet owner: Baraka
This spacious, rustic coffee shop is centrally located near the cathedral, and if your four-legged friend is traveling with you, Baraka provides bowls for pets to enjoy water or treats along with their owners. Not a coffee fan? Be sure to sample their wide selection of teas.
Insider's Tip: Baraka is of the best places to eat gigantic, fluffy, delicious pancakes in Granada.
Address: Calle San Jerónimo, 24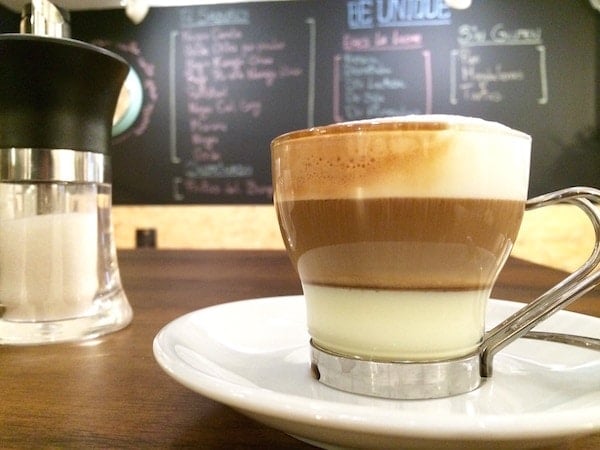 For the young (or young at heart): D'eti Coffee and Cake
Don't let D'eti's small size fool you: this cozy coffee shop is one of the chicest cafes with wifi in Granada, bursting with charm and bohemian style. It's a hit among university students, more than 60,000 of whom come from all over Europe to study in Granada each year. Come enjoy one of their delicious homemade desserts and soak in the cosmopolitan vibe.
Address: Calle Postigo de Zárate, 11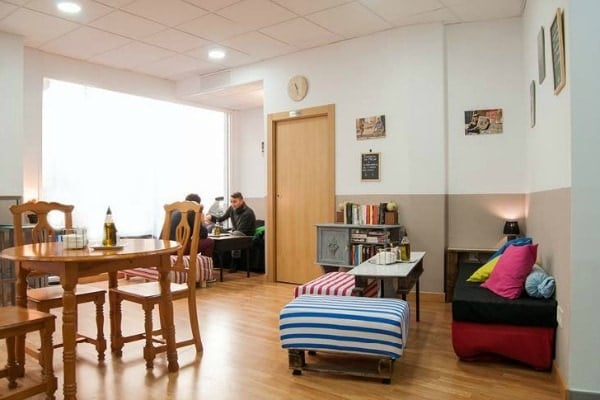 For the vegetarian: Panonia
Pannonia's location outside of Granada's touristic center makes it a popular choice among locals. Although they've only been open for a couple of years, their amazing tostadas made with organic bread have already won the hearts of granadinos. They also serve tapas around lunchtime, including a wide variety of vegetarian and vegan options, so there's lots for travelers on plant-based diets to enjoy as well.
Address: Calle Casillas de Prats, 10E
For the sweet tooth: Toma Té Pan
Toma Té Pan on Granada's famous Camino de Ronda is a great place to enjoy a decadent piece of cake or a deliciously over-the-top milkshake. Its charming retro interior will make you feel like you've stepped back in time, and the great value for money make it a must in Granada.
Address: Camino de Ronda, 43
For the jazz fan: Bohemia Jazz Cafe
One of the most iconic institutions in Granada provides everything from delicious crepes to gigantic milkshakes to funky boho décor. It's no wonder why Bohemia Jazz Cafe is a place locals hold dear. It even has some famous customers: legend has it that actor Benicio del Toro visited based on the recommendation of a friend. If you're more of a night owl, it's open until 3 a.m., making it a great place to have some cocktails and enjoy live music.
Address: Plaza de los Lobos, 11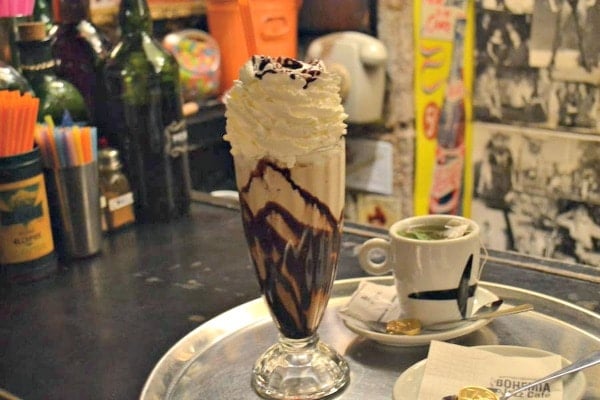 Craving caffeine now? Brush up on how to order coffee in Spain.
Pin me!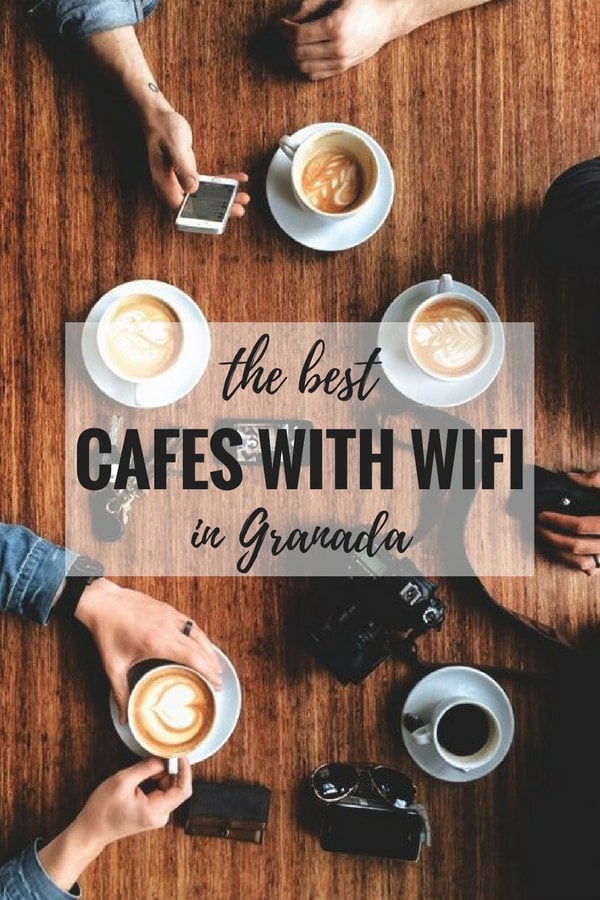 Photo credit: Elm Artistry