One of my favorite Spanish sweets, these honey-soaked pestiños are worth a try. David shows us how with this simple Spanish recipe.
Easter in Seville means many things. It means parades, crowds, the smell of incense in the streets and orange blossoms above your head. But most of all, it means that pestiño season is here!
These honey-glazed fritters are one of my favorite springtime snacks, full of the aromas of Easter: orange blossom, anise, and toasted sugar. They're a staple Andalusian recipe, and like many traditional foods from southern Spain, have their roots in Moorish cuisine. Those spiced, blossomy flavors are so reminiscent of the Middle East! If you ever try a Moroccan 'chebakia', I challenge you to not notice the similarities.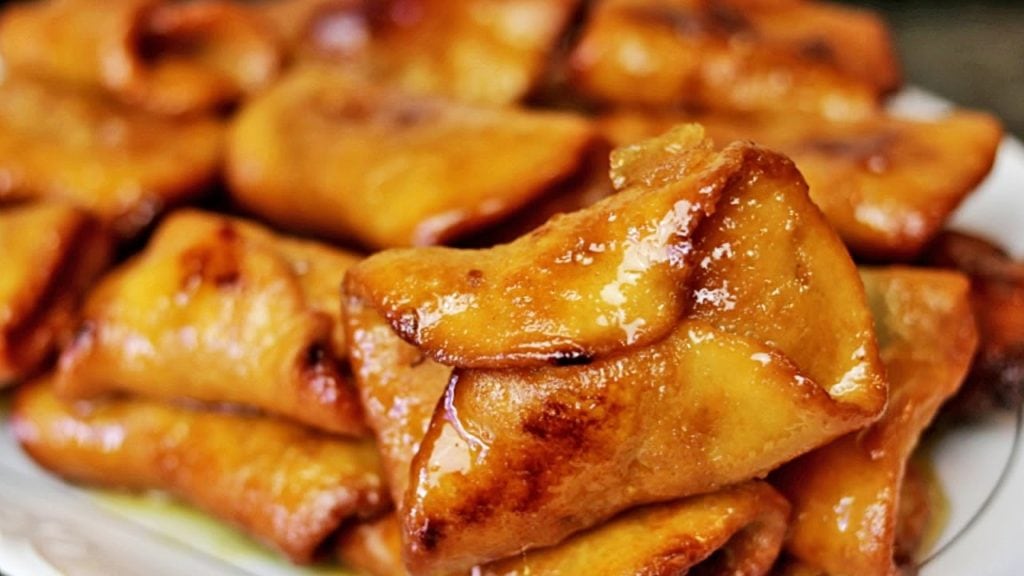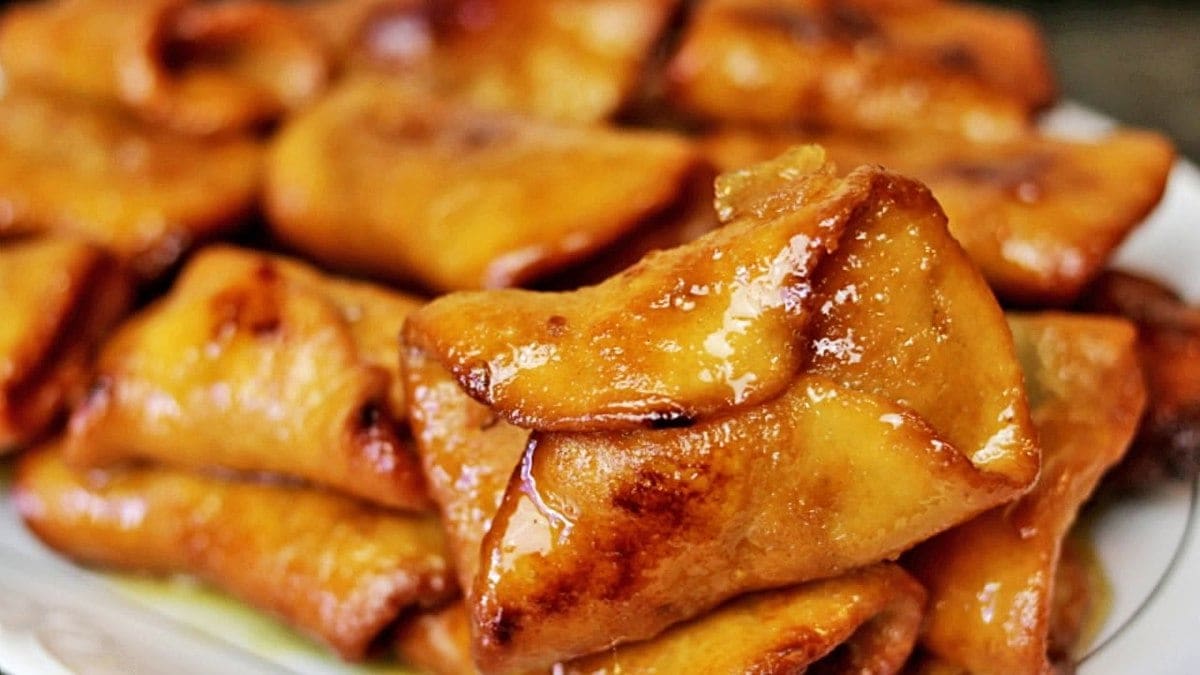 If you're in Seville during Semana Santa, you'll be able to pick up some tasty pestiños from one of the city's convents. But what about when you leave?! Luckily, I've got a super easy and authentic recipe so you can make your own pestiños at home!
Like most of the best Spanish recipes, pestiños are pretty simple to prepare! Thin strips of dough are flavored with ground spices or liqueurs of orange blossom and anise, and then flash-fried to crispy perfection. Drizzle them with honey and sprinkle them with sugar and you have one tasty treat!
Authentic Andalusian Pestiños Recipe
Honey-Glazed Pestiños Recipe
One of my favorite Spanish sweets, these honey-soaked pestiños are worth a try. David shows us how with this simple Spanish recipe.
Print (images optional)
Pin
Rate
Ingredients
2

cups

plain flour

¾

cup

of olive oil

1 ½

cups

of sunflower oil

Zest of 1 orange

1

teaspoon

sesame seeds

plus extra for sprinkling

½

teaspoon

anise seeds

½

teaspoon

ground cinnamon

1

pinch

of salt

6

tablespoons

sweet white wine

½

cup

of honey

1

tablespoon

lemon juice

splash of water
Instructions
First, infuse the olive oil by placing it in a skillet with the orange zest and warming over a low heat. After 10 minutes, remove from heat, add the sesame and anise seeds, and let cool to room temperature.

Sieve the oil into a bowl, and reserve it for later. Using a mortar and pestle, crush the sesame and anise seeds to a paste.

Combine the flour, cinnamon, and salt in a mixing bowl. Add the sieved oil and the sweet wine, and knead to form a dough. Add the seed paste and mix thoroughly. Continue kneading for 15 minutes, and form a bowl. Leave, covered with a damp cloth, for an hour.

In a frying pan, heat the sunflower oil over a high heat.

To make the fritters, take a teaspoon of dough and roll it into a very thin, long oblong. Take the two long sides and stick them together to make a cylinder shape.

Fry the fritters, three or four at a time, for 2-3 minutes or until golden. Using a slotted spoon, transfer to a paper towel to drain. Repeat with the remaining fritters, reheating the oil to high heat before frying each batch.

In a small saucepan, combine the honey, lemon juice, and the splash of water over a medium heat. Stir until combined, and once heated, bathe the fritters one by one and put on a plate to serve.
Nutrition
Calories:
233.7
kcal
|
Carbohydrates:
13.42
g
|
Protein:
1.08
g
|
Fat:
19.71
g
|
Saturated Fat:
2.21
g
|
Sodium:
2.36
mg
|
Potassium:
16.78
mg
|
Fiber:
0.3
g
|
Sugar:
5.65
g
|
Vitamin C:
0.27
mg
|
Calcium:
2.69
mg
|
Iron:
0.56
mg
What's your favorite Spanish Easter treat? Let me know in the comments below!