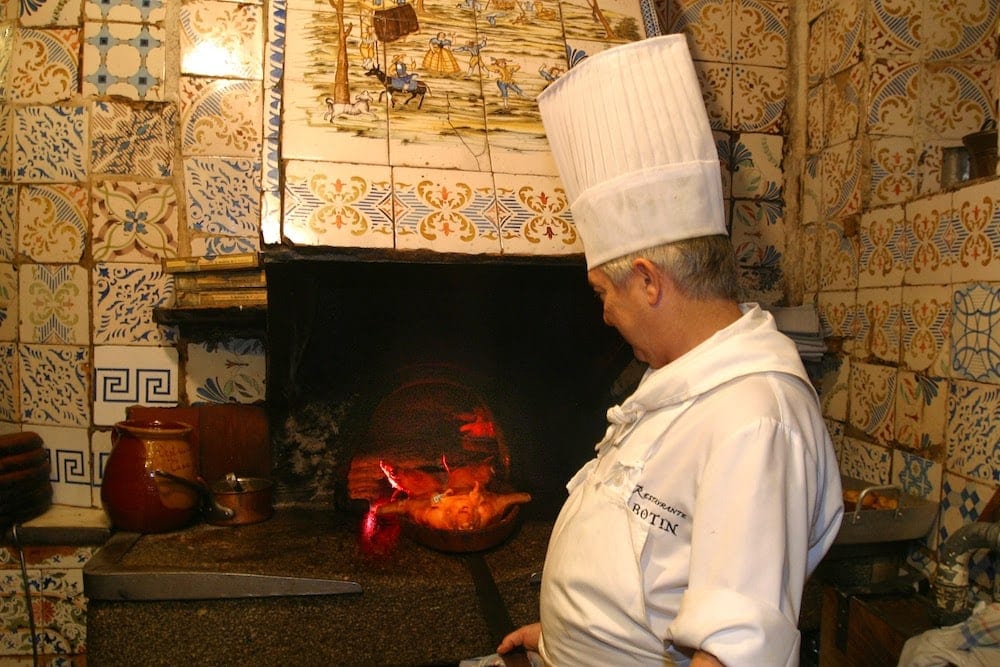 The Prado Museum and Botin restaurant-- two things that are on every traveler's list in Madrid. When deciding to create an experience that would combine the two, we wanted to make sure that it was extra special. Our mission was to do justice to these two Madrid icons by using them to tell the story of the Spanish capital.
Madrid never ceases to amaze me. It's not nearly as old or important as other European capitals (it only became the capital of Spain in 1561!), but it's a still a city with 1,000 layers, a place where each day you notice another detail and learn another fact. If you like history, art, architecture, food... it's the perfect place to visit (or live!).
Like most who visit Madrid, I've taken a Prado Museum Tour and eaten at the world's oldest restaurant, Botin (El Sobrino de Botin). This combination just might be the closest Madrid gets to an Eiffel Tower, or Roman Colosseum.
But despite my previous experiences, I never saw these Madrid icons like I did today.
What made today different? It was the dress rehearsal for our newest Devour Madrid tour, the Behind the Scenes Botin Lunch and Prado Museum Tour (a mouthful, I know!). When we first decided to combine these two iconic stops in Madrid, we knew we had our work cut out for us. People combine these two places on their own every day-- why would they decide to tour with us?
Secret Madrid
Today, through the talent and passion of our guide team, I saw Madrid with new eyes. The Devour Madrid guides that give this tour are art history experts, and they brought the Prado Museum and history of the city alive, filling out well-known facts with the stories and secrets of this city and its people.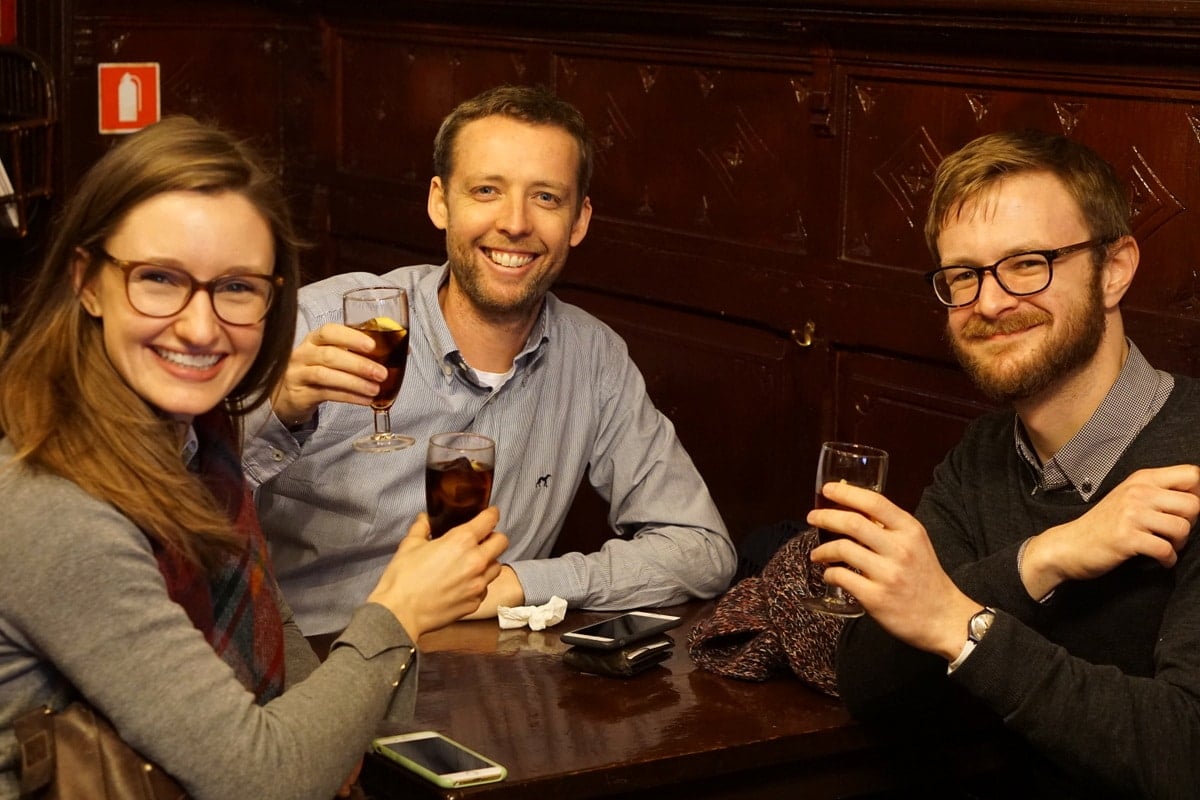 I've been to the Prado Museum many times-- and even taken a Prado Museum Tour before. But never have I left so inspired, craving more! The masterpieces inside of the Prado could be marveled for a lifetime (and many scholars have dedicated their life's work to what's inside).
The Prado Tour
The day starts outside of the museum, in front of the statue of one of Spain's most prolific painters, Francisco Goya. We were whisked into the museum, skipping the line, and set out on a well-researched route.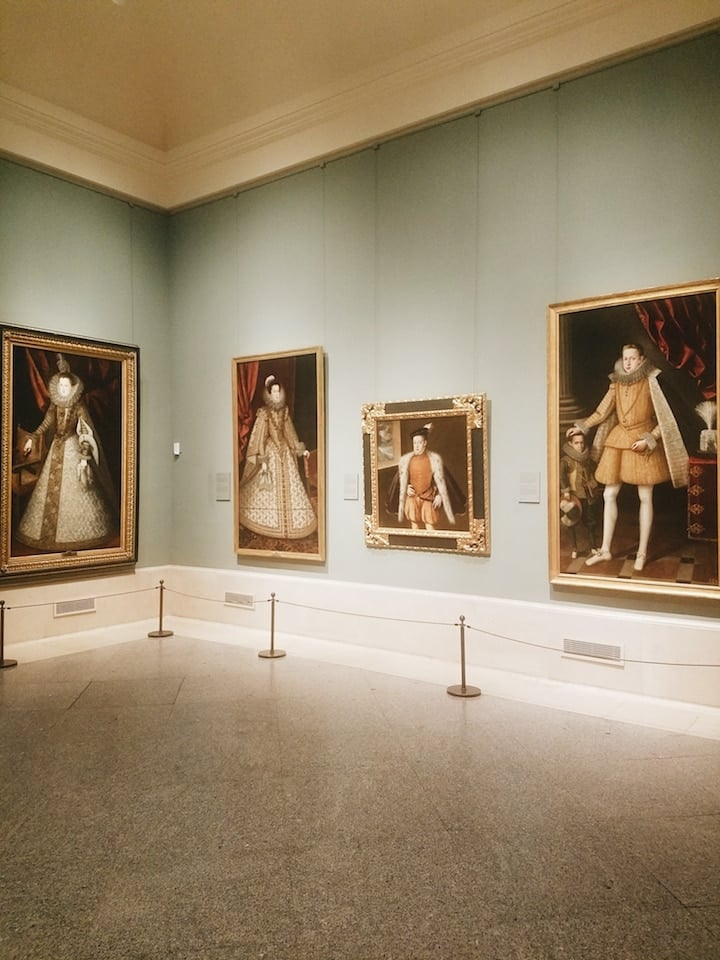 An hour and a half later, we'd seen 20 paintings, heard countless stories, and gained an incredible amount of invaluable insight with regards to Spanish history, society, culture, and royalty. I must say-- I was sad to leave (but it was for a good cause-- wine and lunch!).
The Literary Quarter
After our Prado tour, we walked through the gorgeous Literary Quarter, a picturesque neighborhood where Spain's literary elite once rubbed shoulders. We stopped for a cold vermouth halfway up the hill and learned about the tapas culture in Spain-- a tradition that changes greatly depending on the region.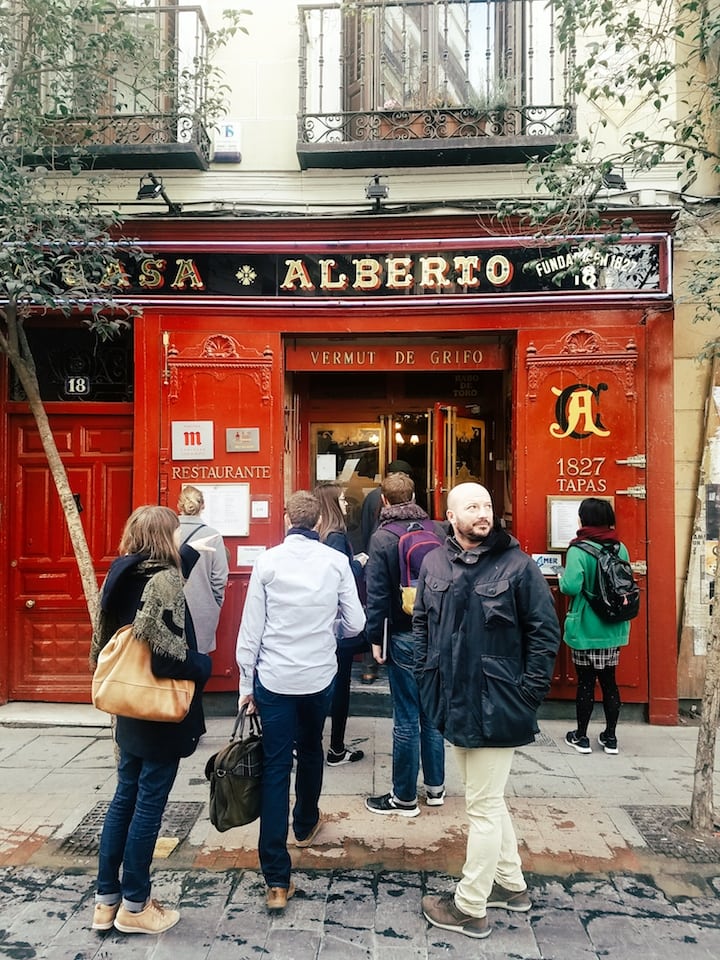 See more: Where to Eat in Madrid
Lunch at Botin
As we continued on through some of the city's prettiest streets and squares, we entered through the arches of the Plaza Mayor-- a place we'd just seen depicted in one of the Prado's most famous pieces. I had chills imagining the plaza as I'd seen it painted.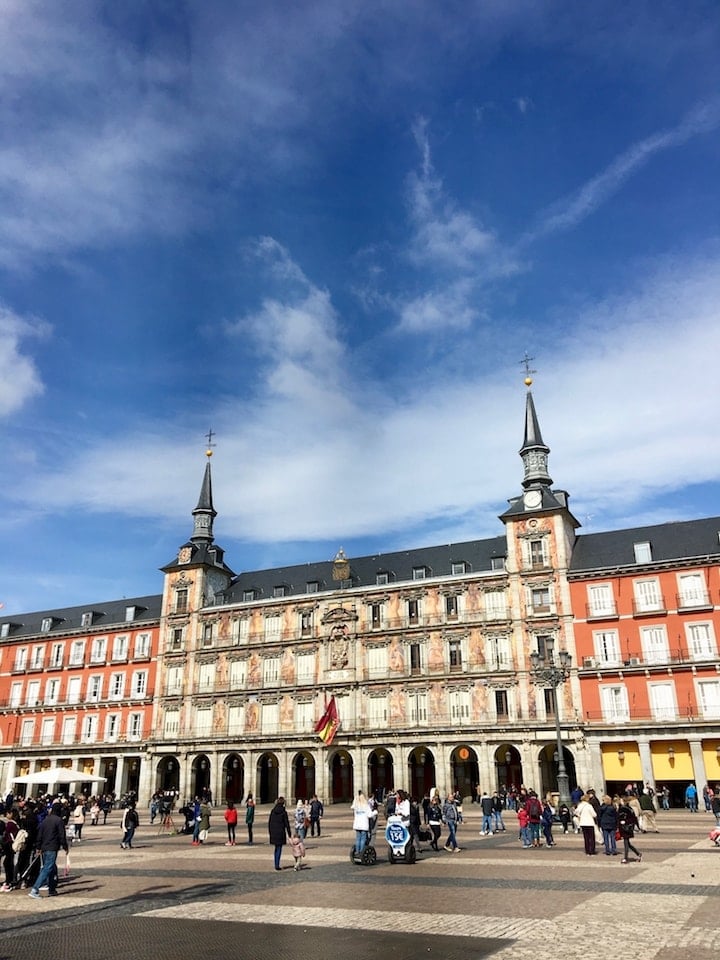 We then turned the corner to the alleyway housing the oldest restaurant in the world (according to the Guinness Book of World Records).
I'd dined at El Sobrino de Botín once before, for my anniversary. I'd also popped in from time to time when leading our food tours in Madrid (the owners are really friendly and often let local guides take a peek during off-hours). But today I was treated to a tour of the historic restaurant, an eatery since 1725. It's a place that owner, Miguel, explains has a lot of history... and a lot of legends! Fact: Earnest Hemingway used to eat here-- a lot. Legend: Goya (the famous painter from the Prado) once washed dishes here-- this could very well be true, he explained, but there are no official documents.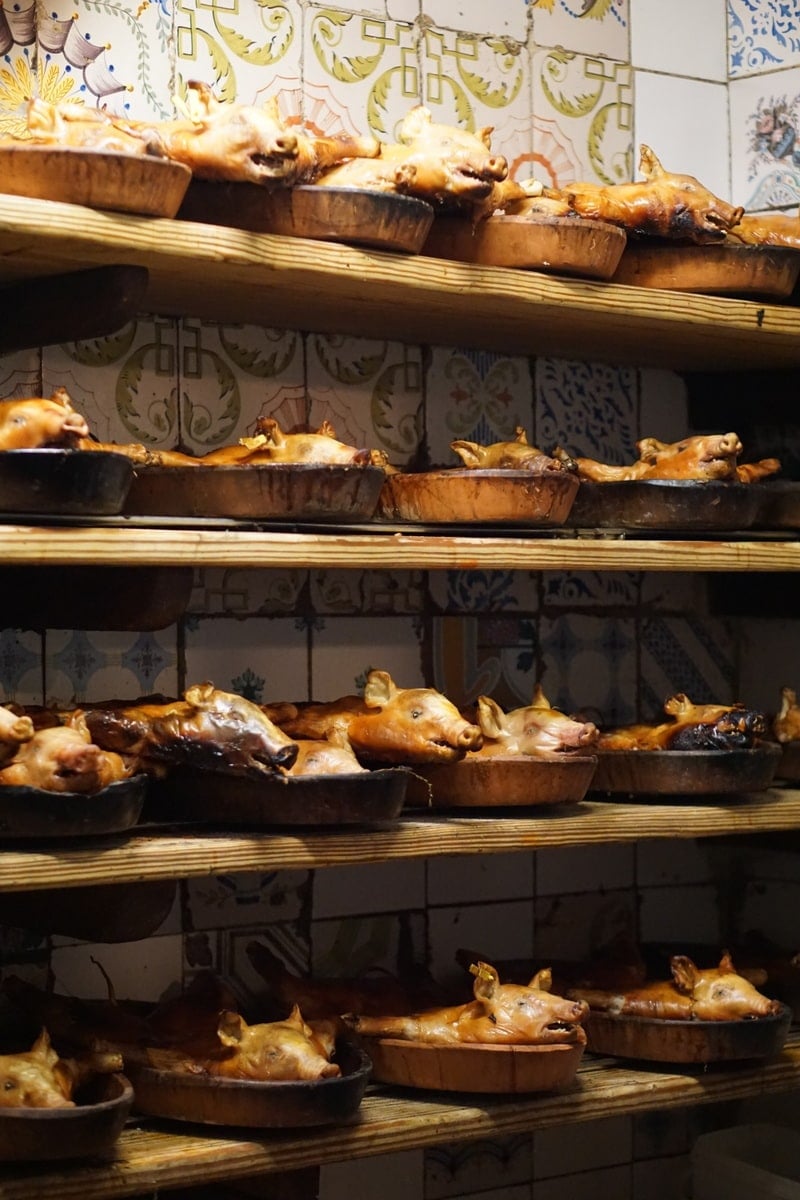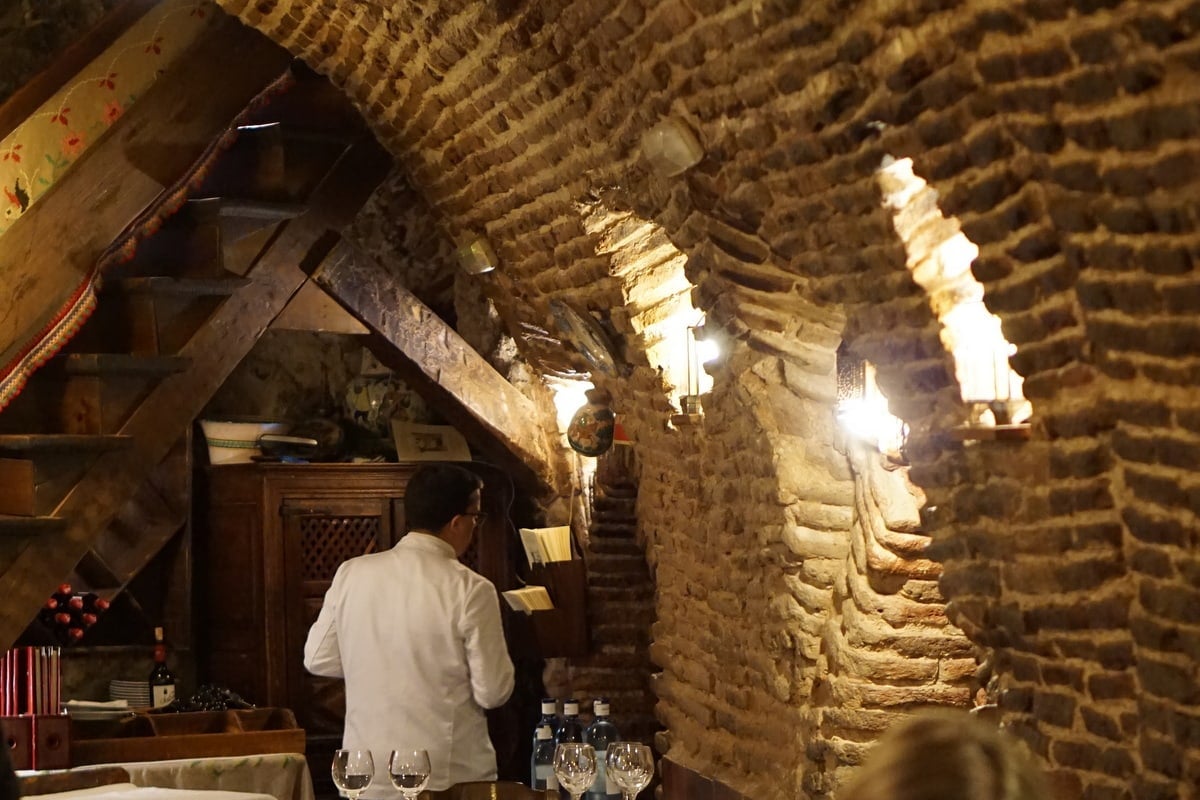 After touring the restaurant's three main floors (and visiting the wine caves and old stone ovens), we finally sat down for our feast. Although Botin offers a full menu filled with all sorts of traditional dishes, people come here for one thing: the roast suckling pig (cochinillo asado). I've had great cochinillo in Segovia, and wasn't sure this would match that experience-- but rest assured, it did.
I couldn't finish my plate (but my colleagues had no problem helping), and we also tried a variety of other dishes (the seasonal artichokes were outstanding). I enjoyed Botin on my last visit for dinner, but coming for lunch was much more fun (who doesn't want to drink wine at 1 pm on a weekday!?). I skipped the after lunch liquor (I did have to return to the office afterward!) but left with a huge grin on my face.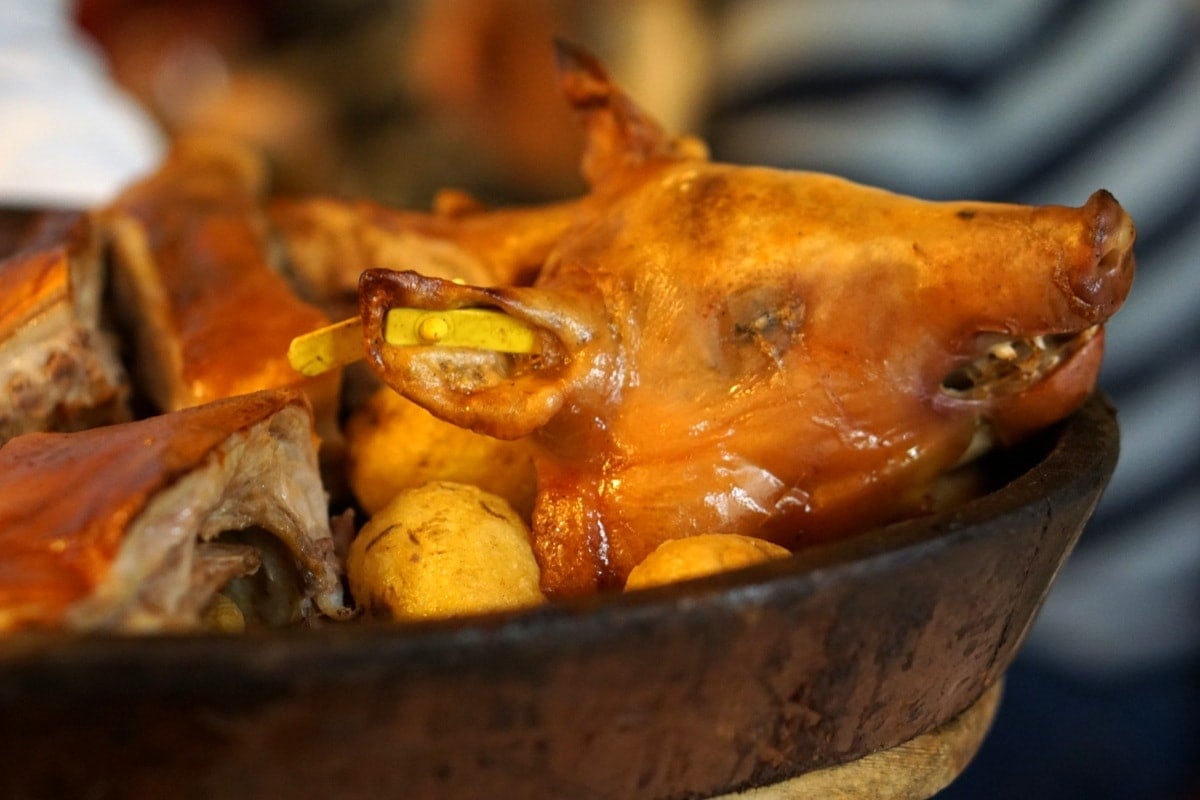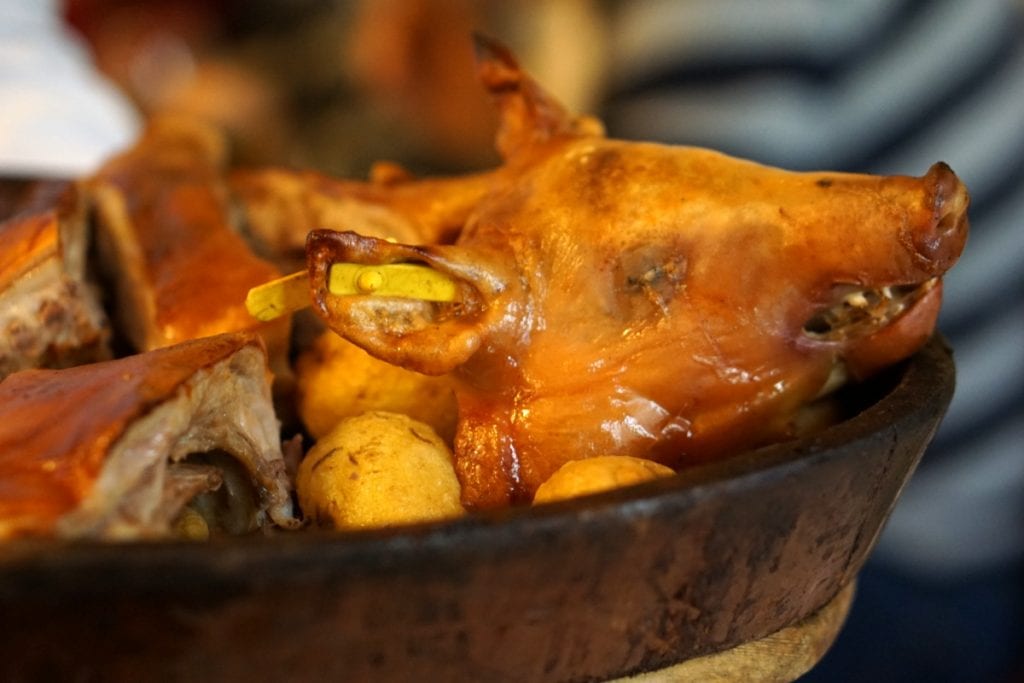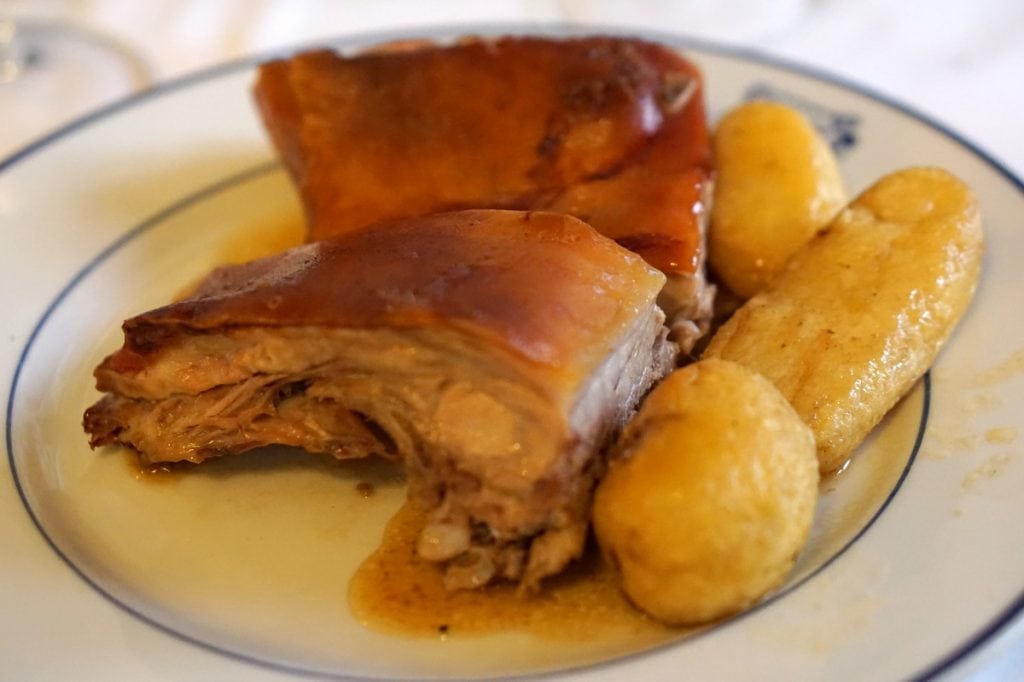 Something I realize, time and time again, is the value of a guided experience. I realize this sounds a bit one-sided-- me being a tour company owner and all! But honestly-- I did the Prado in October with my mom without a guide, and in 1.5 hours today learned infinitely more than wandering around with her for nearly four hours! I can't wait for her to come back and take this tour :).
If you'd like more information, check out all of the details of our Behind the Scenes Botin Lunch and Prado Museum Tour. And if you don't have a chance to take the tour-- DO go to the Prado (preferably with a great guide!), and DO go to Botin (preferably for the suckling pig-- and lots of wine!).
Today ends with me feeling more grateful than ever to live in this incredible, historic city, with a museum like the Prado literally around the corner. I think I'll be staying awhile longer!
Have you visited the Prado or Botin? Any secrets you learned?