Today Lindsay shares three of the best places for cochinillo in Madrid - don't read if hungry!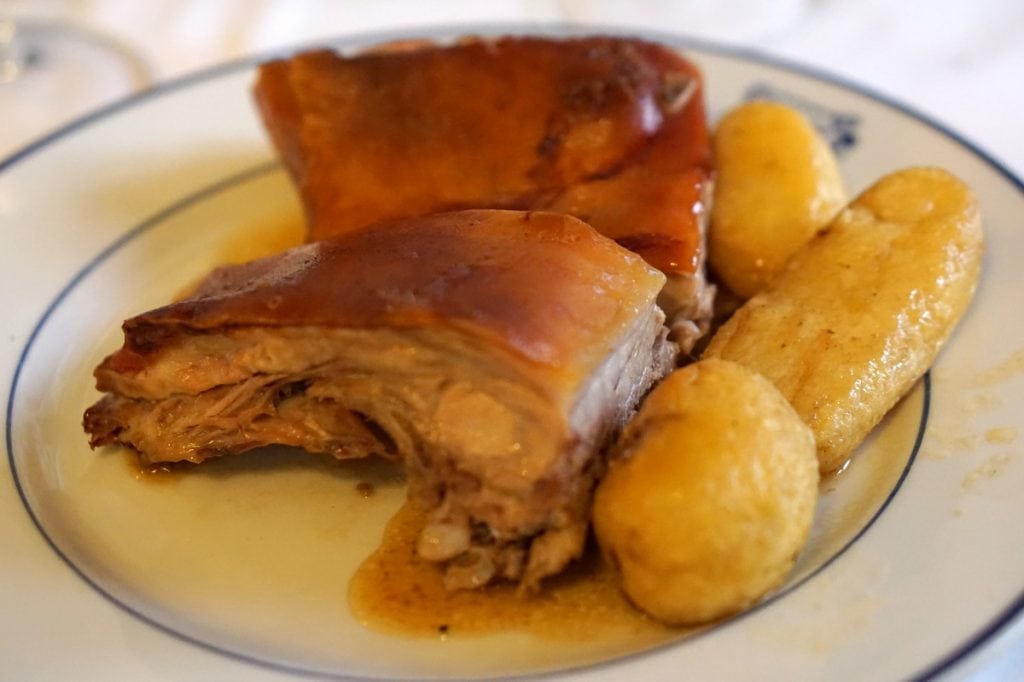 The thought of eating cochinillo in Madrid (an entire roast suckling pig) might seem surprising to some visitors. However, this dish has a long and storied history. Many places have perfected their recipes over the decades and centuries, making cochinillo one of the most authentic traditional foods you'll come across. The entire piglet gets roasted to perfection in an earthenware pot. The end result? Unbelievably tender meat with a crispy outer skin—Spanish food perfection!
People have been eating something like cochinillo in Spain ever since Roman times. It's especially popular in Madrid's neighboring region of Castilla and León, with Segovia widely considered as home to the best. Luckily, if you don't have time to make the trek out there, there are many great places serving up cochinillo in Madrid.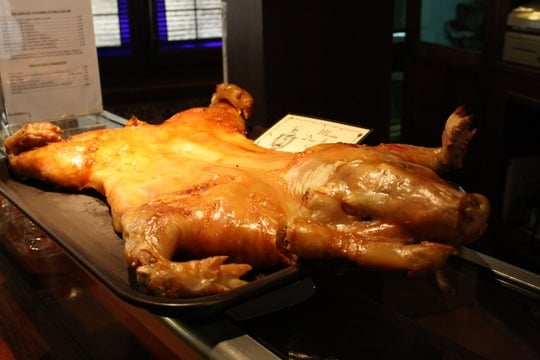 Read more: Find out why Segovia is worth the escape in my guide to the best day trips from Madrid! And find the best suckling pig in Segovia here!
Where to find the best cochinillo in Madrid
Botín
Want to eat some of the best cochinillo in Madrid at the oldest restaurant in the world? Make a reservation at Botín. This record-setting restaurant has been serving up classic dishes since 1725, and not much has changed in the centuries since. The simple, old-world decor and classy, professional service add to the feeling that you've been transported back in time.
The restaurant gets its suckling pigs straight from Segovia several times per week. From there, the pigs are slow-roasted to perfection in Botín's original wood-fired oven (nearly 300 years old!). When all is said and done, they serve it with tender roast potatoes. Order a glass of excellent Spanish wine to complete the feast!
Try it: Go behind the scenes at Botín and try their exquisite cochinillo for yourself on Devour Madrid's excellent Prado Museum Tour & VIP Botín Lunch experience!
El Senador
As one of Madrid's most celebrated traditional restaurants, El Senador's authentic, rustic cuisine is sure to please. Their menu is full of excellent seasonal items, but their star plate is easily some of the best cochinillo in Madrid.Following an age-old recipe, their cochinillo is carefully prepared according to the most traditional standards.
As a bonus, they even offer a take-out service—just call ahead and order your pig, and they'll cook it so you can pick it up and enjoy it at home!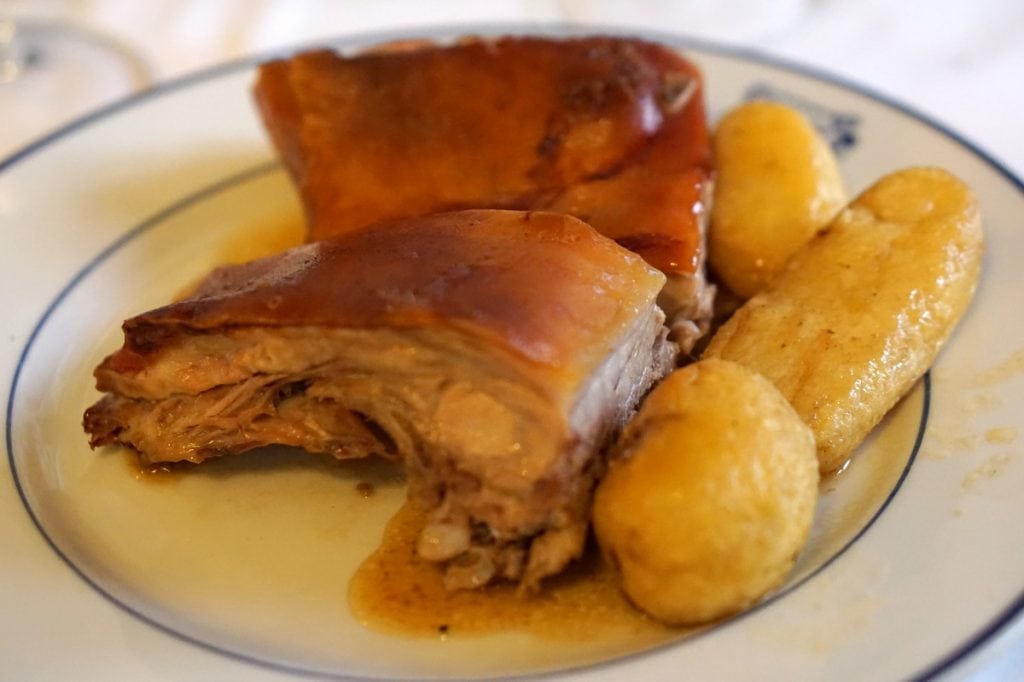 Los Galayos
Don't be fooled by the touristy location of Los Galayos. Yes, one of their terraces does spill out onto Plaza Mayor. However, as is the case with many of the best eateries around here, you'll find the restaurant itself located down a side street off of the plaza and constantly packed with locals.
This award-winning restaurant takes its cochinillo very seriously. They hand-pick their pigs straight from the same farm in Segovia. Afterwards, they roast the pigs for up to eight hours, ensuring a perfectly tender interior covered by delicious crispy skin. The final result: some of the best cochinillo in Madrid!
Read more: Don't miss Devour Madrid's complete guide to dining near Plaza Mayor.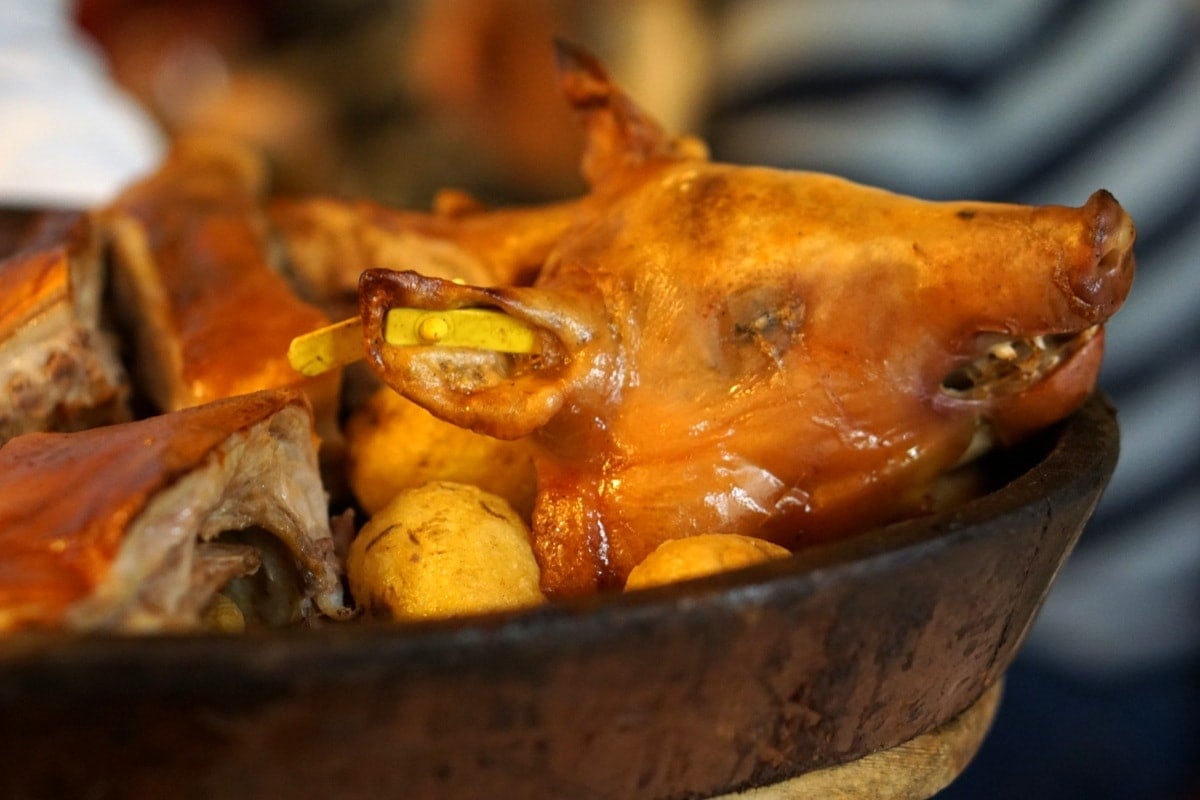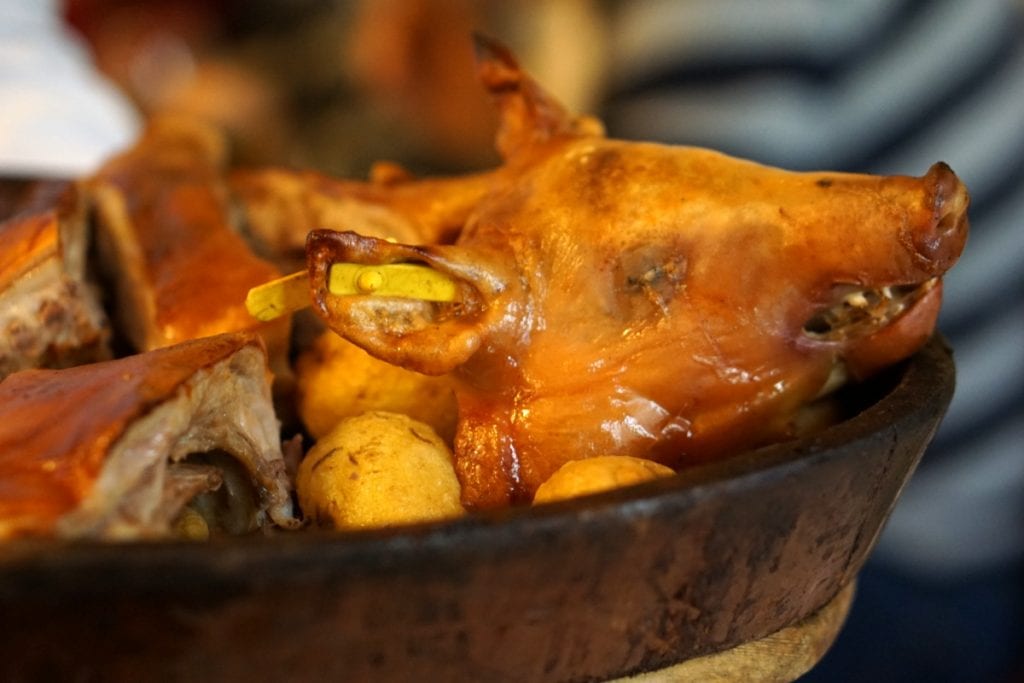 Asador Aranduero
The cochinillo and other rustic Castilian dishes at Asador Aranduero are so popular that they've opened a second location! Both of them—near the Puerta de Alcalá and in the Chamberí neighborhood—serve some of the best cochinillo in Madrid.
This restaurant takes its inspiration from the town of Aranda del Duero (rather than Segovia) when it comes to cochinillo. While lesser-known than its Segovian counterpart, it's an excellent and equally delicious dish. Try it with one of their many fabulous Spanish wines and finish things off with a homemade dessert!
Read more: Lauren's complete Madrid gastro guide is required reading for foodies!
Have you ever tried cochinillo (in Madrid or elsewhere)? What's your favorite rustic Spanish dish?