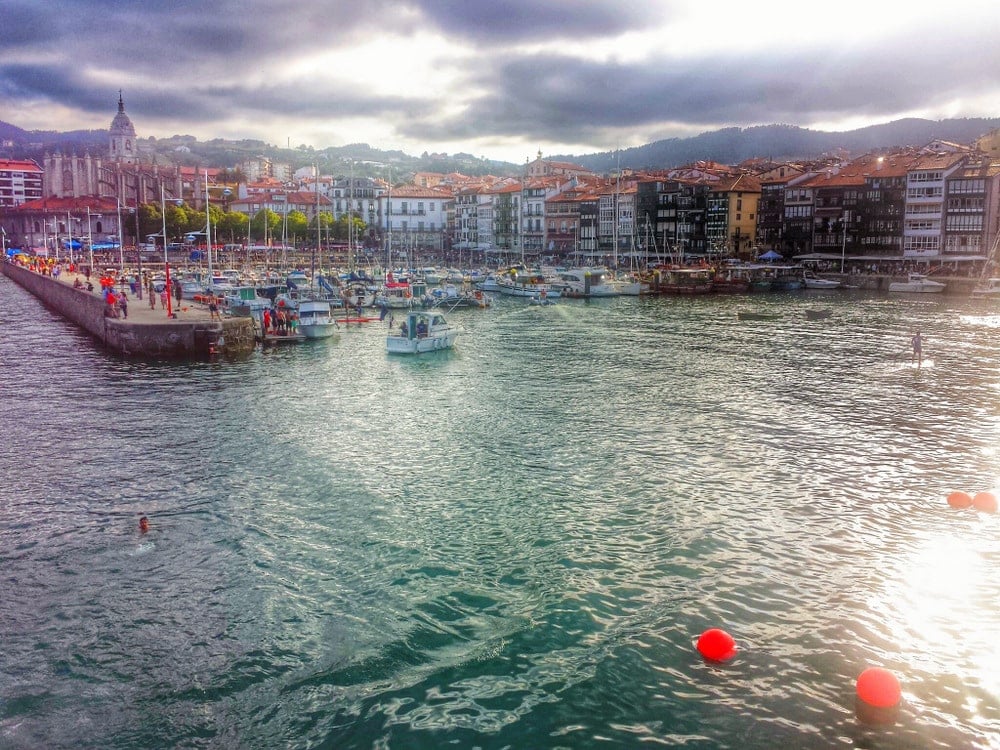 How is it that before moving to Spain I'd never even heard of Basque Country?
Sure, I was 19 years old and hadn't heard of much apart from Madrid and Barcelona, but it's hard to believe that such a beautiful place isn't synonymous with romantic and stunning landscapes like those of Tuscany or Santorini. After finally discovering Basque Country for myself, I can safely say it is a part of the world you must visit-- or maybe it would actually be wise to keep it a secret (but I won't!).
Words fail to describe the nearly magical transition that happens when driving along the highway from Madrid to País Vasco; you suddenly realize you've gone from the flat, arid fields of Castilla y León, to the green mountains of Euskadi-- Basque Country to you and I. The drastic change is surreal, and even more dramatic in August when Madrid is boiling but the north of Spain is often chilly.
We were heading north for my friend Christine's wedding in Lekeitio, a small Basque fishing village located on the Bay of Biscay. I'd seen pictures of the gorgeous town on Christine's blog-- and I hoped it lived up to my expectations.
We arrived to funny weather, bright sunshine followed by ominous clouds, but the town's charm was undeniable. I quickly understood why the population of 7,000 often swells three or four times that size in the summer months-- Lekeitio is truly a Basque paradise!
Our oasis
We stayed at the lovely Hotel Zubieta, a family run hotel (more like a country inn) set in a building dating back to the early 1800s when it used to be the horse stables for a Spanish count! The rooms are simple and spacious, and the surrounding grounds are green and gorgeous. It was this view that we met with upon arrival-- who wouldn't fall in love?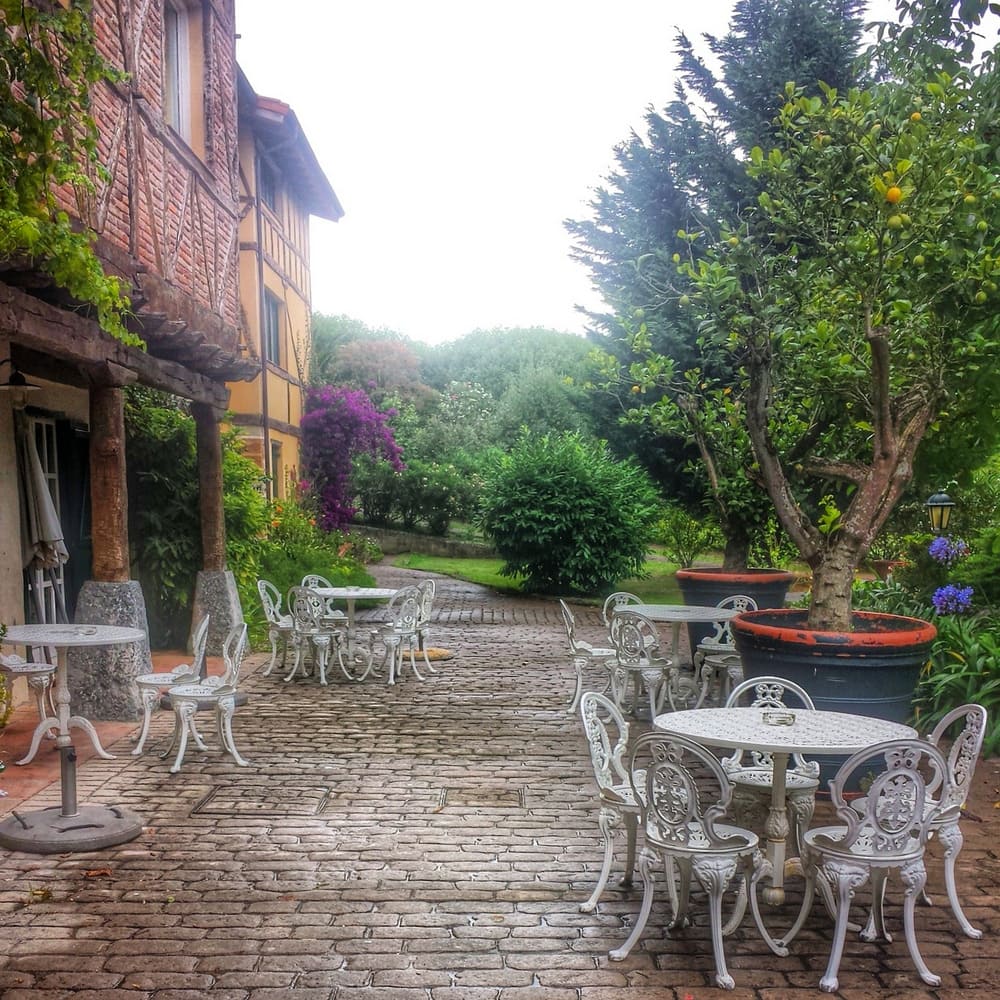 The location is only a 10-minute walk from the Lekeitio harbor and beach, making it the perfect quiet retreat when not out sightseeing. It was lovely to relax on the terrace after a long day. We also enjoyed a gin tonic (or two) at the convenient hotel bar.
What to do in Lekeitio
Before arriving, Christine told me that we could expect an island, a mountain, and the beach-- at first I thought she was joking. But, in addition to a traditional Basque fishing harbor and a gorgeous Gothic basilica, the town does indeed have an island, a mountain, and a great beach-- and it also has a very pretty river!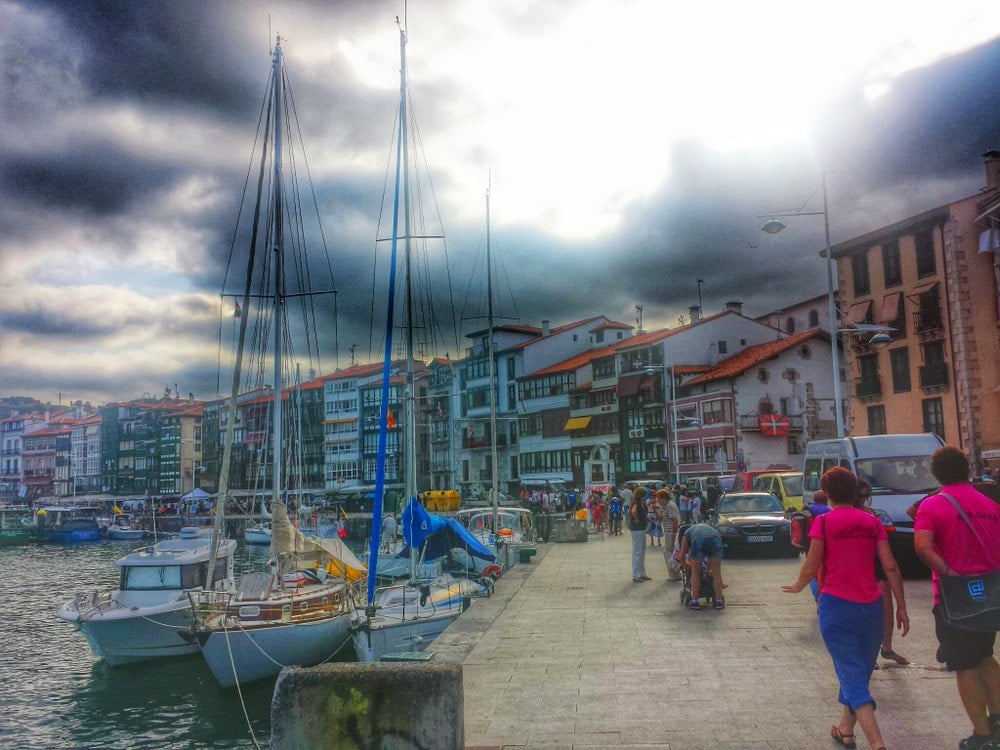 Walk to San Nicolas Island (Garraitz)
The most curious thing to do in Lekeitio is to wait for low-tide and then make your way across the sandbar to San Nicolas Island (Garraitz in Basque). Walking across seems impossible when you first see the small island surrounded by water (some say the island was originally a colony for people with leprosy). But once low tide hits, the walk is quick and easy. The views from the top of the island are excellent, but climb at your own risk and make sure not to get caught there once the tide comes back in!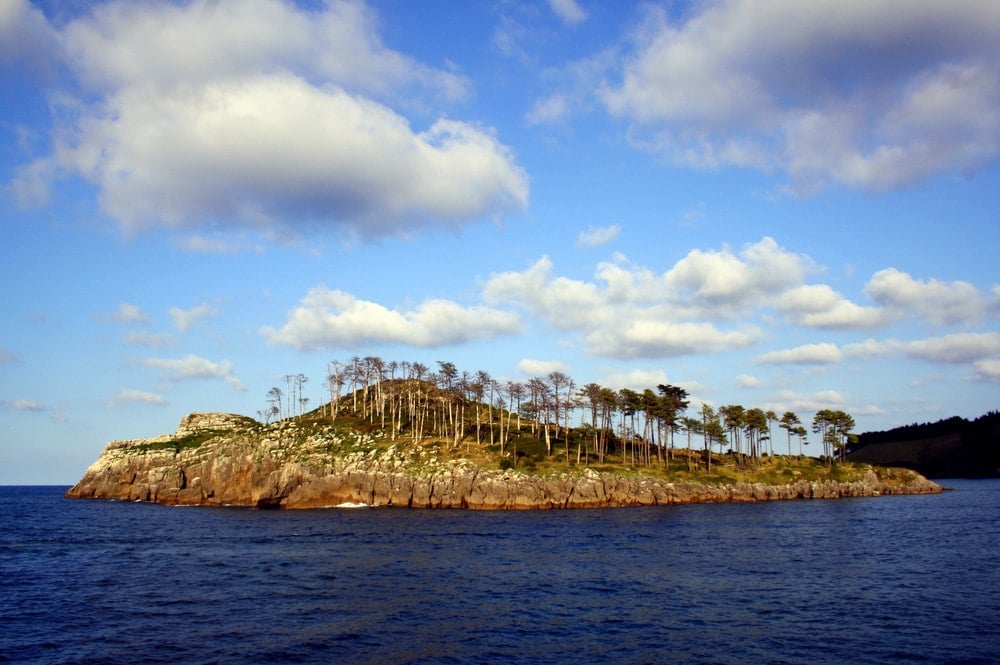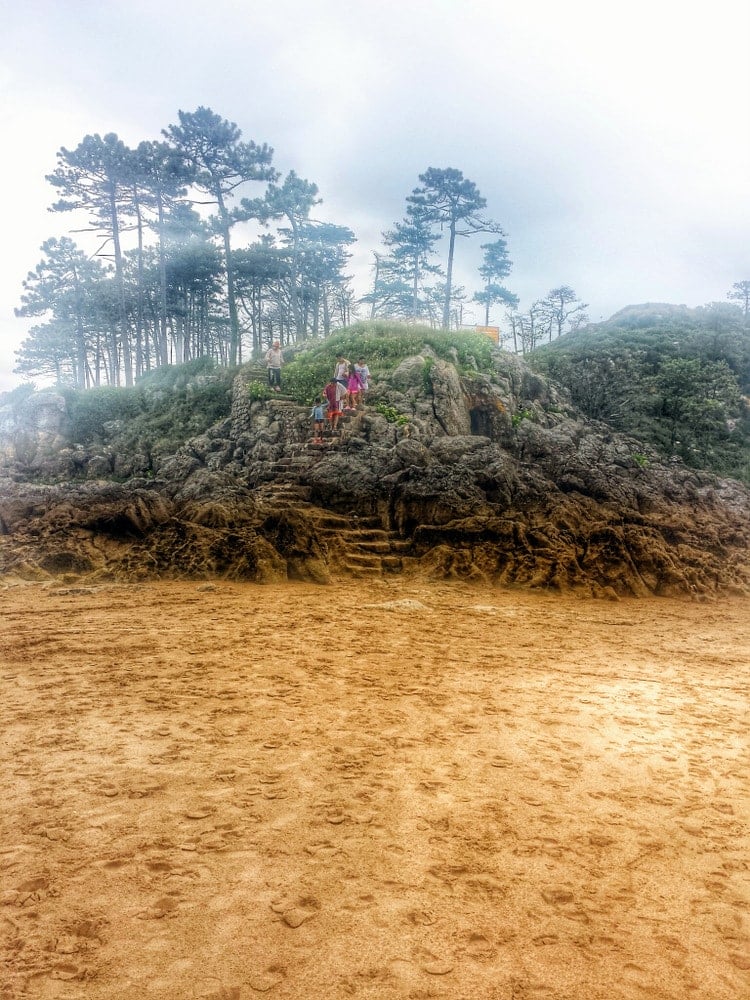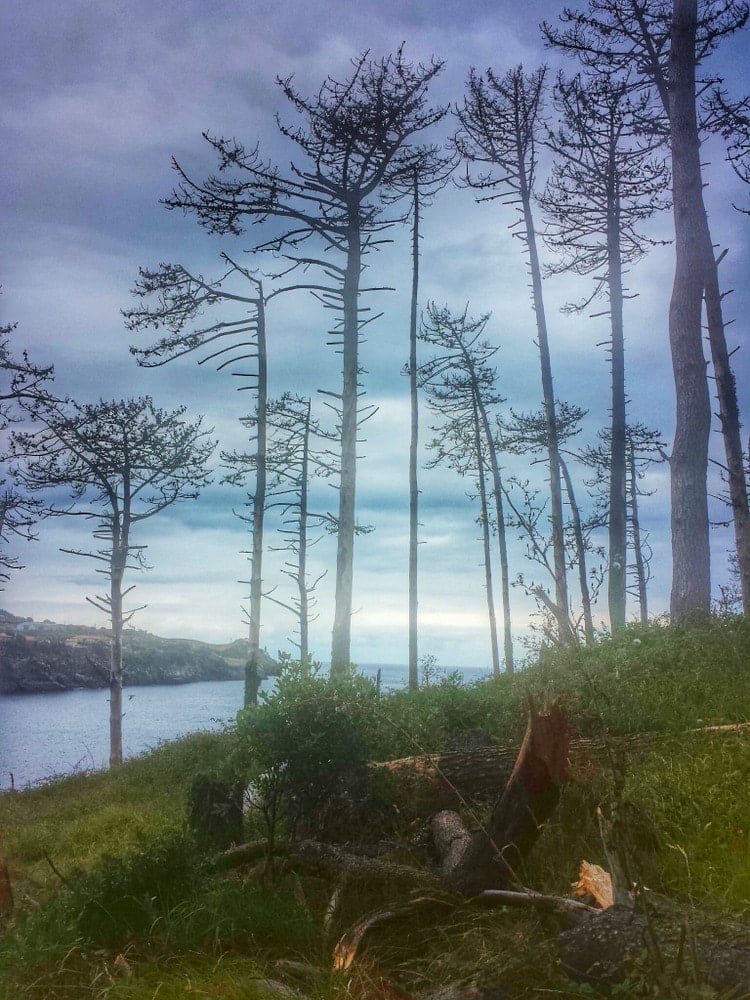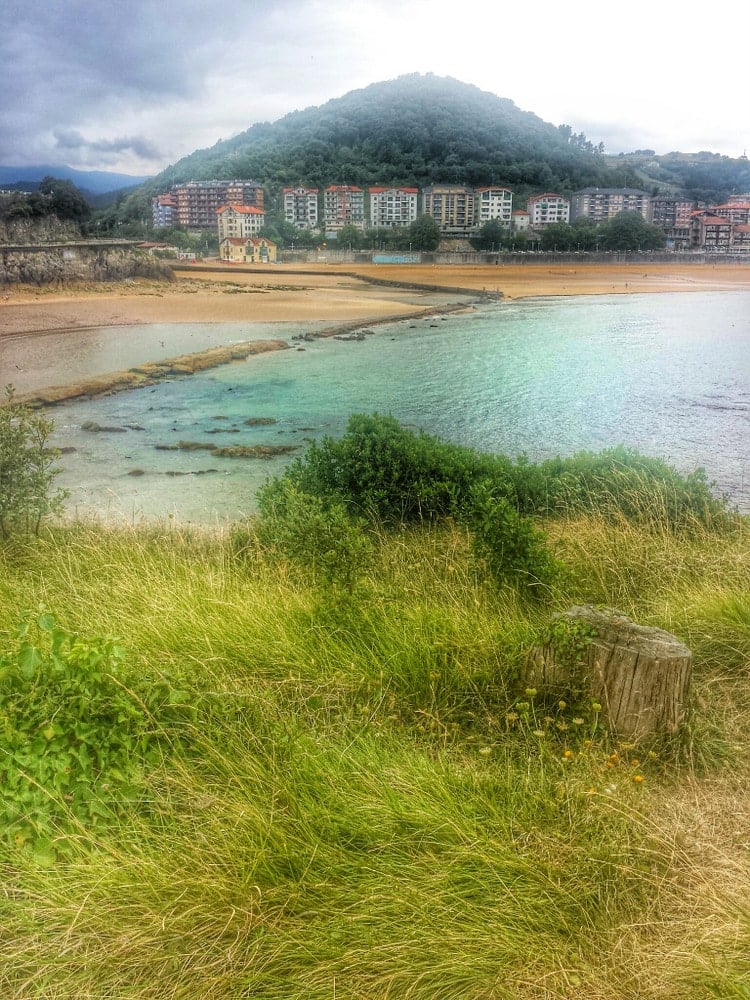 Visit the Basilica of the Asunción de Santa María
You must take in Lekeitio's gorgeous gothic church that contrasts with the Basque harbor and the sea. It is definitely worth peeking inside (I was lucky to observe Christine's entire wedding ceremony there!).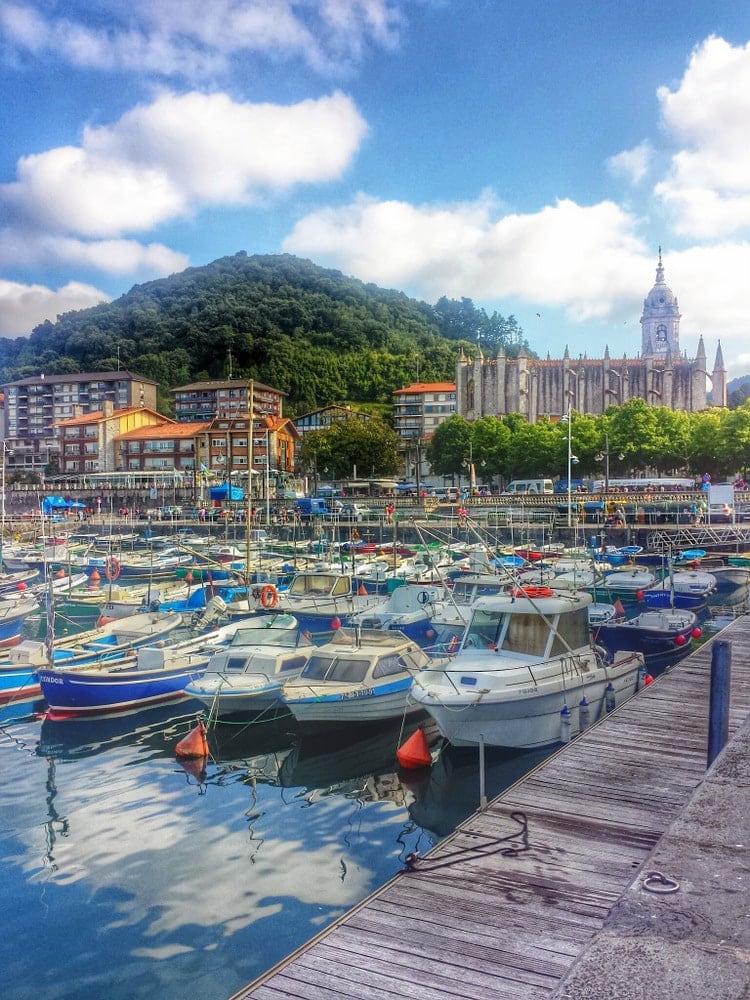 Go to the beach
Lekeitio has two great beaches, Isuntza and Karraspio (which technically seems to belong to the next town over). Both are great for sunbathing and relaxing, and the water is crystal clear.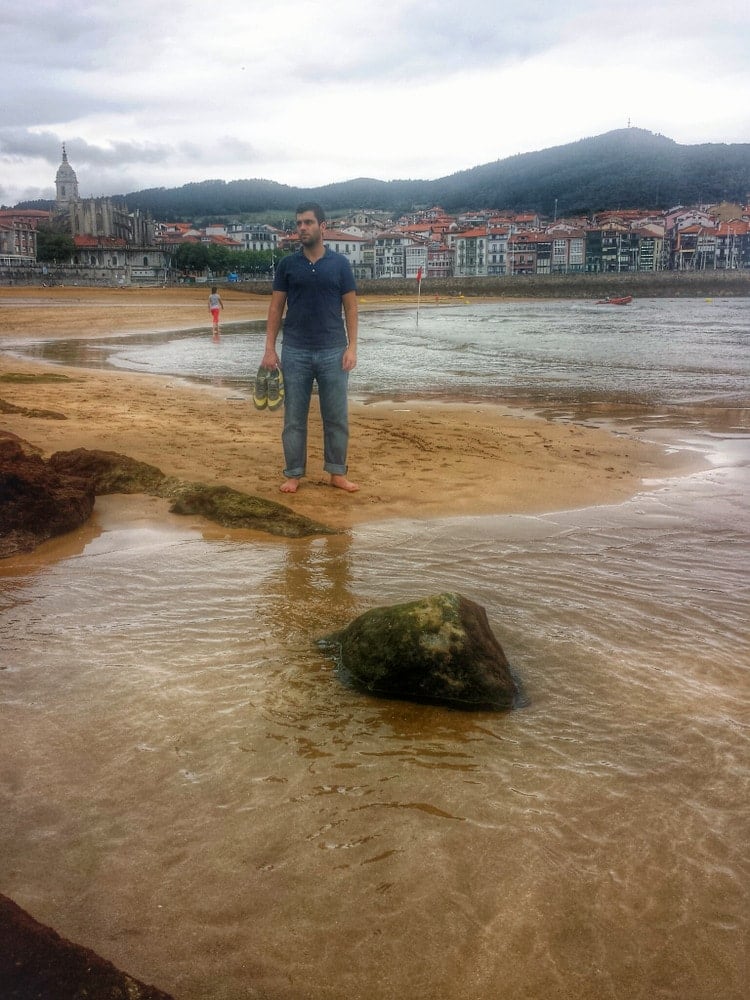 Eat your way around town
Lekeitio is small, but there are still some great places to eat. We had some of the best fish of our lives in a famous local restaurant called Meson Arropain, and of course, checked out the local pintxos scene too.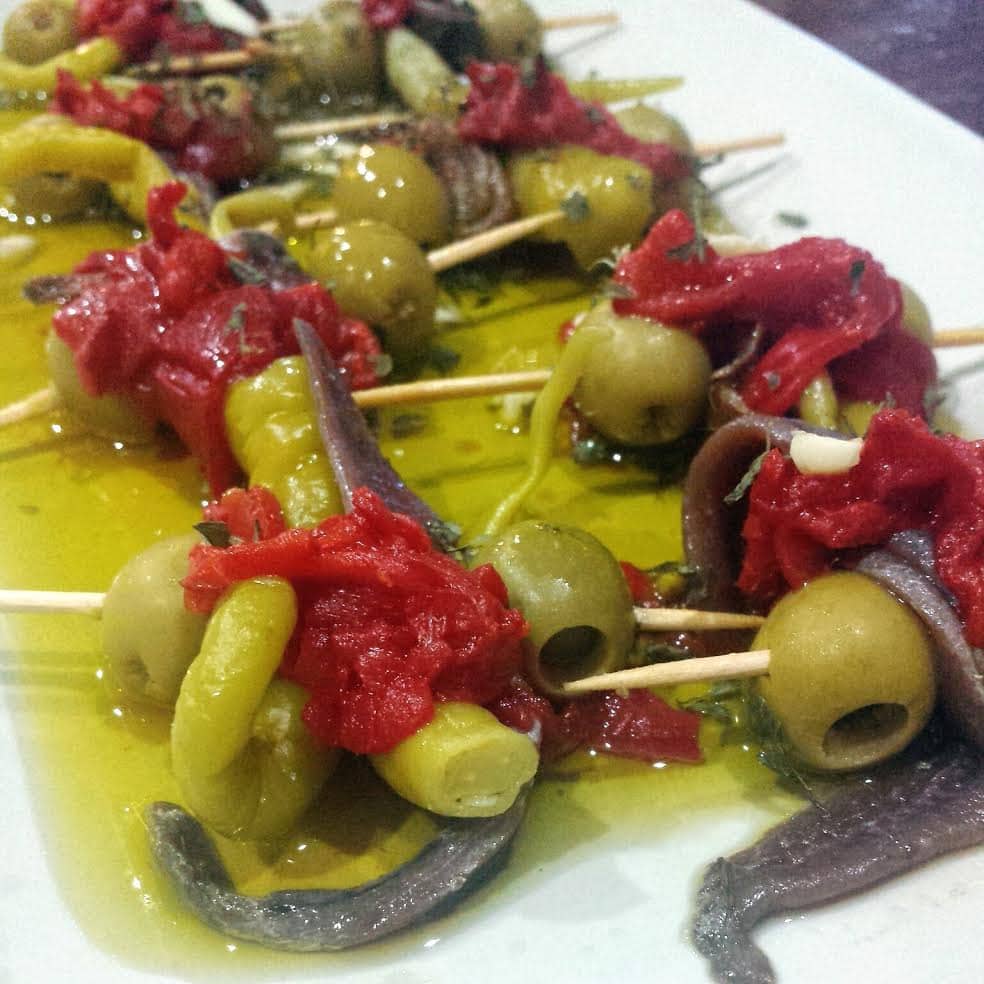 After traveling to many of the Basque Country's charming towns, I have to say that Lekeitio is my number one pick (so far!). I mean, where else can you find an island, a mountain, two beaches, a river, a gothic church and amazing food? (If you know somewhere that fits the description, please do share!).
Have you fallen for Basque Country?
Love Basque Country? Check out the Devour San Sebastian food and travel blog for more about this incredible part of the world! And for top foodie picks, don't miss my San Sebastian Gastro Guide!
Pin me!