Today Lindsey explains a common question I often get -- how to get from Madrid to Barcelona. I feel like I'm an expert by now (I go once a week for culinary school) but there's really no "best" way -- hope these options help!
As Spain's two largest and most cosmopolitan cities, it's no wonder why Madrid and Barcelona attract millions of tourists each year. In fact, many will want to try and fit both into the same trip! While glancing at the map might make you think that's difficult—they are, after all, quite far from each other—getting from Madrid to Barcelona can be a breeze.
Whether you prefer planes, trains or even automobiles, there are plenty of options at your disposal to get from Madrid to Barcelona. Some are more cost-efficient while others take less time—it all depends on what fits your schedule and budget best. Here are several different ways to get from Madrid to Barcelona that will help you narrow it down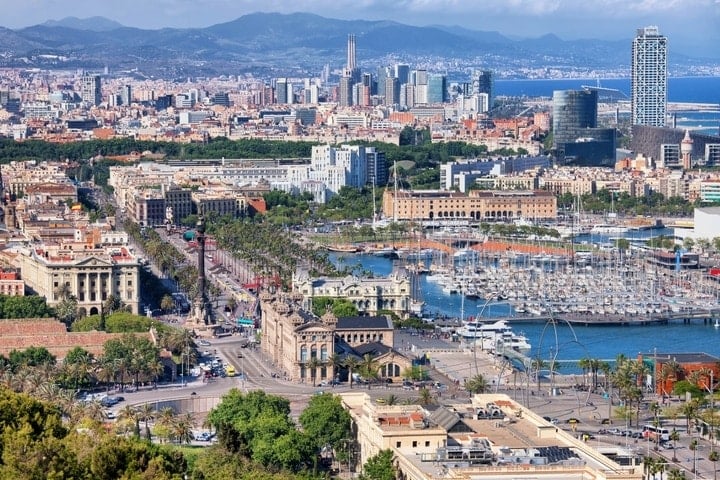 How to get from Madrid to Barcelona
See more: While you're in Madrid, don't miss Devour Madrid's award-winning, expertly guided food tours! Lauren also has a fabulous Madrid gastro guide with plenty of delicious recommendations. 
By plane
Madrid is home to Spain's largest and most widely-served airport, and Barcelona's is not all that far behind. Flying from Madrid to Barcelona is the fastest option and can even be the most cost-efficient, too!
Departure and arrival points: Madrid's Barajas Airport is connected to the city by a special airport bus, as well as metro and cercanías lines. After landing at El Prat Airport in Barcelona, you can get into town by bus, train or metro as well.
Duration: Direct flights last an hour and 15 minutes.
Average price: Every seasoned traveler knows that flight ticket prices can be fickle, but in general, expect to pay between €70 and €100 for a roundtrip flight.
By train
Spain's high-speed AVE train network has made getting from point A to point B a breeze. Trains are fast, clean, safe and efficient, making it a great option for getting from Madrid to Barcelona in a quick and comfortable way.
Departure and arrival points: Trains depart Madrid's main station, Atocha, and arrive in Barcelona at Sants.
Duration: The trip lasts anywhere from two and a half to three hours.
Average price: This can depend on the time of day you travel. Early morning and late night trains tend to be cheaper, while peak afternoon and rush hour times are more expensive. A one-way trip from Madrid to Barcelona will set you back anywhere from €65 to €100, while round-trip tends to cost between €120 and €200 (again, depending on the time of day!).
See more: You'll need somewhere to stay in Barcelona! Check out the complete accommodation guide, and join one of Devour Barcelona's fantastic foodie experiences for an insider's look at local life. 
By bus
Traveling from Madrid to Barcelona by bus can be a great option for budget travelers, or those who want to get a closer look at some of the lovely scenery and small towns along the way. It's by no means the fastest route, but can be a perfectly viable option depending on your schedule and budget.
Departure and arrival points: Buses leave from and arrive at various stations in both Madrid and Barcelona. Look for departures from the Avenida de América station or Estación Sur in Madrid. In Barcelona, you'll likely arrive at Sants, Nord, or Puerto Marítimo.
Duration: Direct buses tend to take between 7 and 8 hours. They may make a brief rest stop along the way.
Average price: A one-way ticket on Alsa from Madrid to Barcelona costs €32.71, while round trip costs between €70 and €80.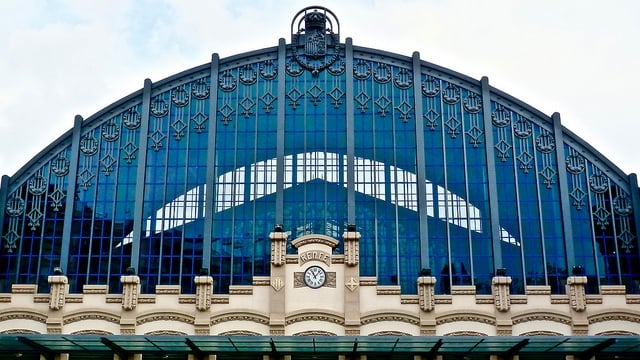 By car
If you're renting or have access to a car, you're in luck! Driving can be one of the easiest ways to get from Madrid to Barcelona. While it's not the quickest option, it gives you more flexibility as far as time and scheduling. You can even stop along the way to visit a new town or city!
Departure and arrival points: You can depart Madrid from wherever you prefer, but eventually you'll want to get to the first main stretch of highway: the E-90/A-2 heading towards Zaragoza. You'll eventually get off that highway temporarily, but get back on it just outside of Barcelona. Take exit 610 to get to the city.
Duration: The drive takes between 4 and 6 hours, depending on traffic and whether or not you stop to eat and stretch your legs along the way (highly recommended!)
Average price: Via Michelin estimates the price to come in at around €84, which includes both gas and tolls.
What's the best option?
There's no right or wrong answer! It all depends on your schedule, budget and personal preferences. Not big on flying? Take the bus or the train! Prefer the scenic route and have access to a car? Make a road trip of it and drive at your own pace. On a tight schedule? Fly or take the train to get there as fast as possible. Getting from Madrid to Barcelona can be an adventure in and of itself!
How do you prefer to travel between two popular yet distant cities like Madrid and Barcelona?