Today Lindsey shares her tips for Barcelona's quirkiest area with a Gracia neighborhood guide. I've spent months living in Gracia over the past several years, and I agree that it's one of Barcelona's best neighborhoods!
Visiting Gracia after experiencing the hustle and bustle of central Barcelona almost feels like stepping into another world. With a charming small-town vibe and authenticity around every corner, you might even get the feeling that you've been transported to a picturesque Catalan village.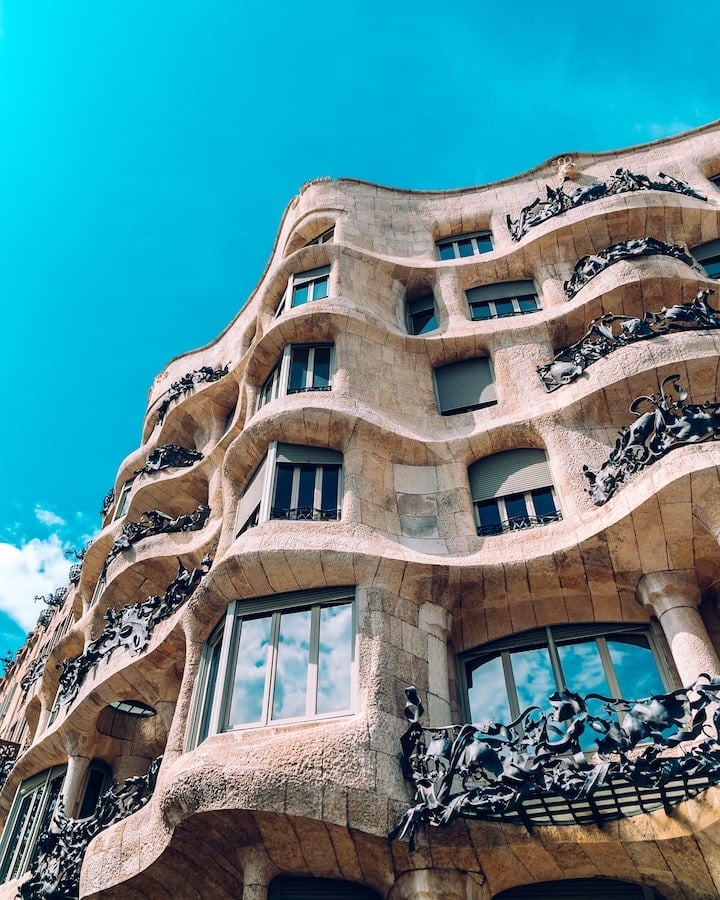 Centuries ago, that would have been exactly the case. Until 1897, Gracia existed as a completely separate town! As Barcelona continued expanding, however, it officially annexed Gracia, incorporating it into the metropolitan, cosmopolitan world of the Catalan capital.
But more than 120 years later, Gracia still hasn't lost its village-like feel. This lovely corner of Barcelona, just north of the city center, has miraculously managed to retain its warmth.
It's still a wonderfully welcoming community with a strong sense of Catalan culture. And if you're looking to immerse yourself completely in local life while visiting Barcelona, this is the place for you.
It's hard not to fall in love with Gracia, and once you've experienced it for yourself, you'll see why. This Gracia neighborhood guide will help you make the most of your time in Barcelona's most beautiful neighborhood (in my humble opinion!) and live like a local while you're there.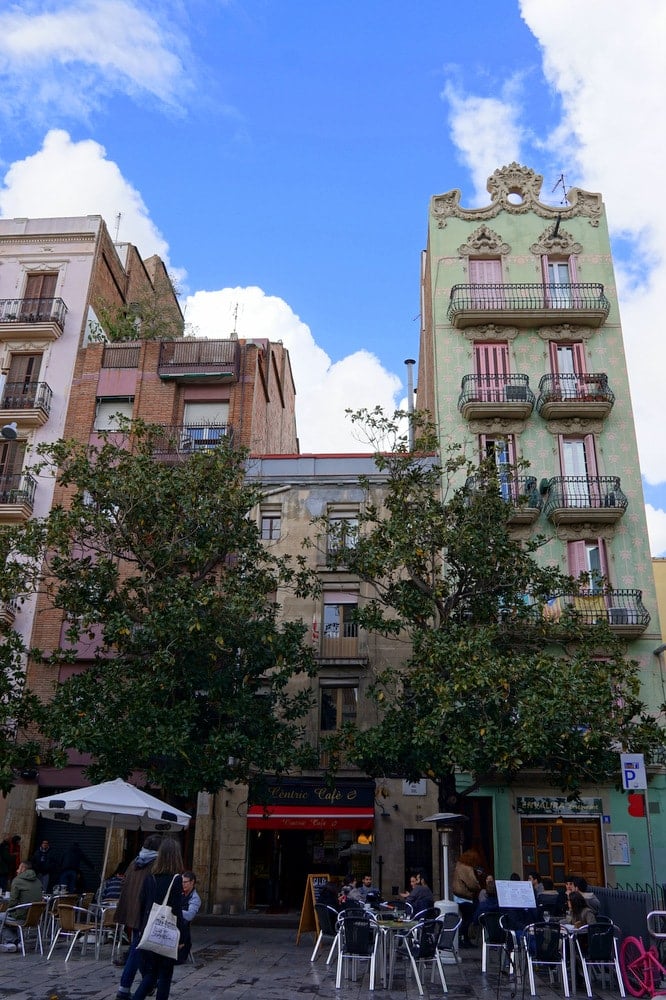 Gracia Neighborhood Guide
Here are my tips on what to see, do, and eat in Gracia, plus some recommendations for great places to stay! Whether you're interested in sightseeing, experiencing local culture, digging into Catalan cuisine, or all of the above, this Gracia neighborhood guide has something for you.
What to See in Gracia
When looking at a map of the Gracia neighborhood, one name might jump out at you: Park Güell. That's right: Gaudí's whimsical fairytale park calls Gracia home! It's a stop on many Barcelona itineraries and a great place to take young kids. However, it's far from the only thing to see in Gracia.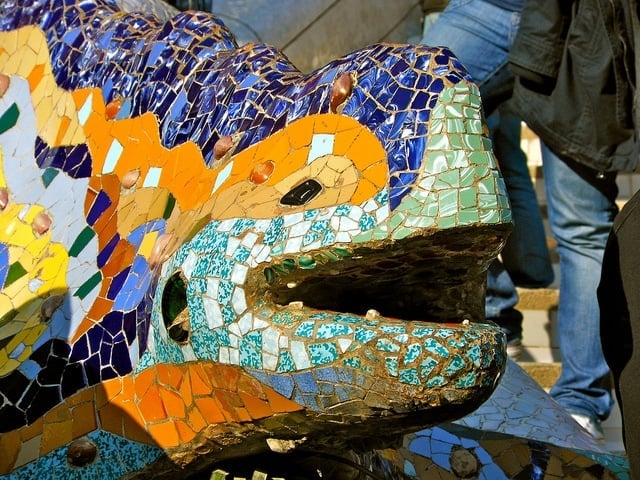 In the interest of responsible travel, expand your horizons beyond Gracia's most famous attraction and you'll see that this gorgeous area has so much more to offer. The most rewarding way to experience Gracia is by acting like a local—not a tourist.
And what would a local do?
One of my all-time favorite ways to experience local life in Spain is also one of the simplest: sitting outside on a sunny terrace enjoying coffee and a good book or drinks with friends. Luckily, Gracia is teeming with picturesque plazas where you can do just that.
Plaça de la Vila de Gracia is a history buff's dream come true—it was the original town square back in Gracia's humble village days (the old town hall still stands!) and remains a thriving center of local life even today.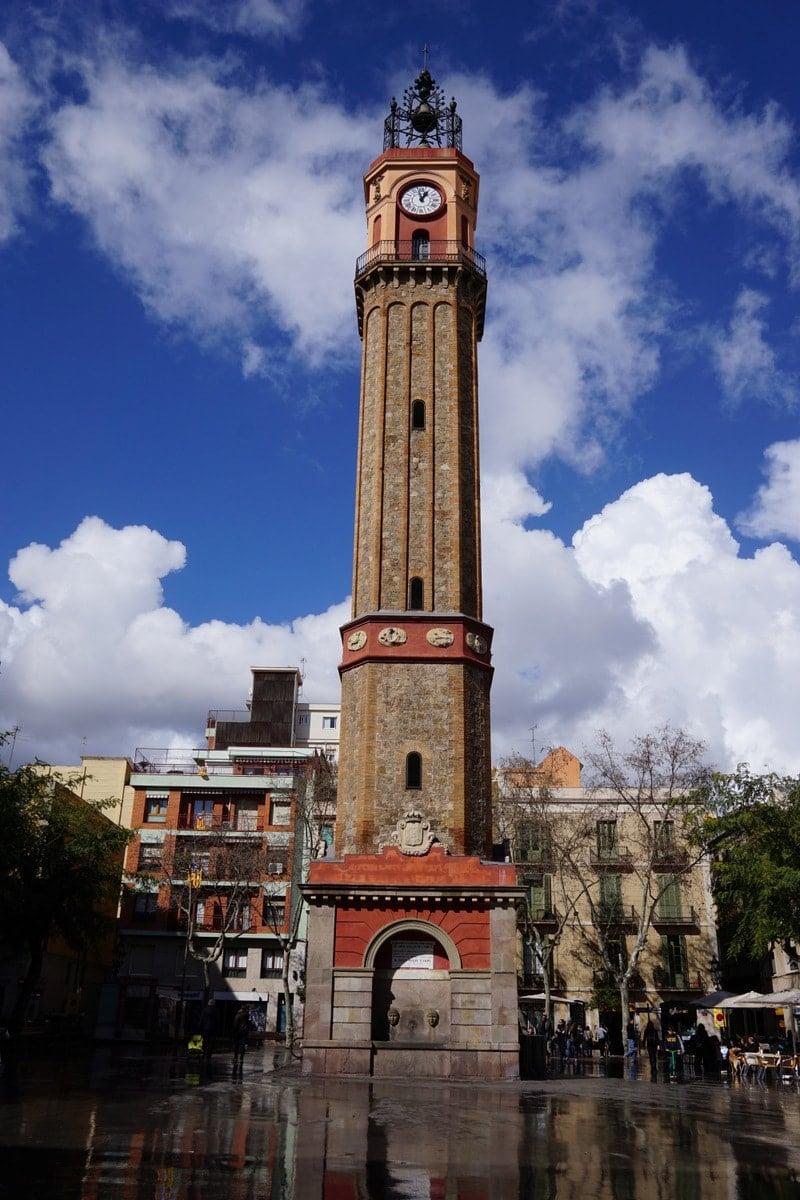 Another great option is Plaça de la Virreina, home to the historic Sant Joan church and plenty of great bars and cafes. Finally, Plaça del Sol is perfect for a taste of Barcelona's iconic nightlife right here in Gracia.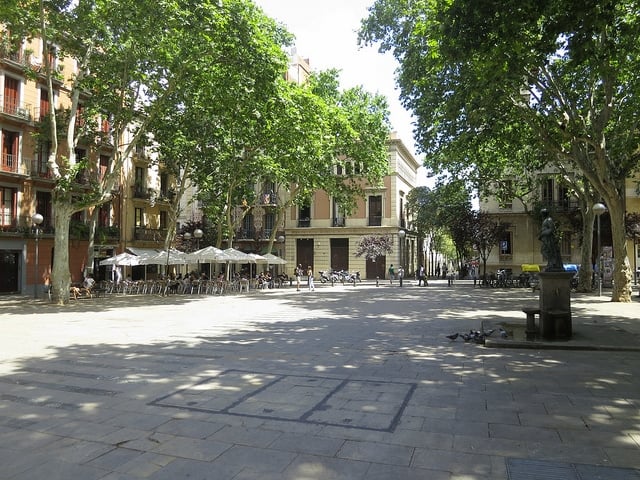 To stretch your legs, head to Carrer Verdi for a stroll. This lush, green avenue exemplifies the heart and soul of Gracia. Rustic Catalan taverns stand alongside eclectic international eateries, and it's a great place to do some shopping as well (but more on that in a bit!).
If you're getting tired, pop into Cine Verdi to see a movie. This funky theater shows everything from Hollywood blockbusters to independent arthouse films, all in their original languages with Spanish subtitles.
If you're visiting in August, you'll definitely want to check out the Festa Major de Gracia. This colorful local festival brings Gracia's proud small-town spirit and Catalan culture to life. There are elaborate decorations, tasty street food, and of course Catalonia's famous giants!
Can't make it to the party? No worries—check it out for yourself in the video below as Devour Barcelona takes you inside this exciting event.
Where to Shop in Gracia
If you're wondering where to shop in Gracia, you can't go wrong with Carrer Verdi. In addition to being one of Gracia's most picturesque pedestrian streets, it's also home to some of Barcelona's best shopping, from quirky stores to independent boutiques.
Pick up a handcrafted piece of home decor made from recycled wood at Rekup & Co or browse the vintage clothes at Revolution. When you're done, pop into Çukor and treat yourself to something from their delicious selection of artisanal chocolates and sweets.
Another great shopping street in Gracia is Carrer Torrijos, which runs parallel to Carrer Verdi. Here you'll find Té Quiero, a cozy little bookstore and tea shop with a unique selection, as well as Layer Boots, a shoe lover's dream come true with footwear handmade in Spain.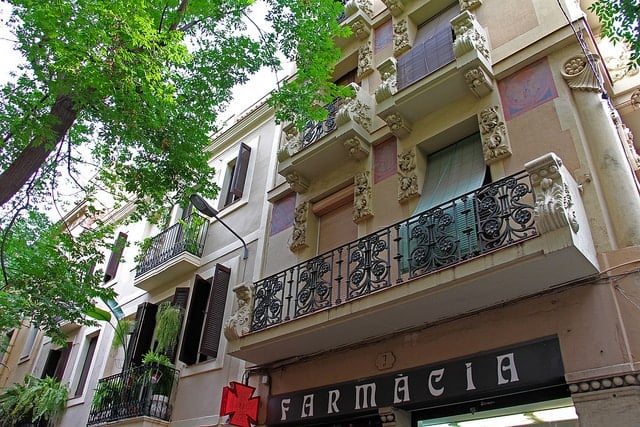 Where to Eat in Gracia
With scores of traditional Catalan and Spanish spots as well as a respectable selection of international fare, narrowing down where to eat in Gracia simply depends on whatever you're craving!
For Catalan cuisine, you can't go wrong with vermouth and a selection of charcuterie and cheese at Bar Bodega Quimet. If you're hungry for something more substantial (and craving good, simple, homestyle food), you'll love the traditional offerings at Casa Pagès.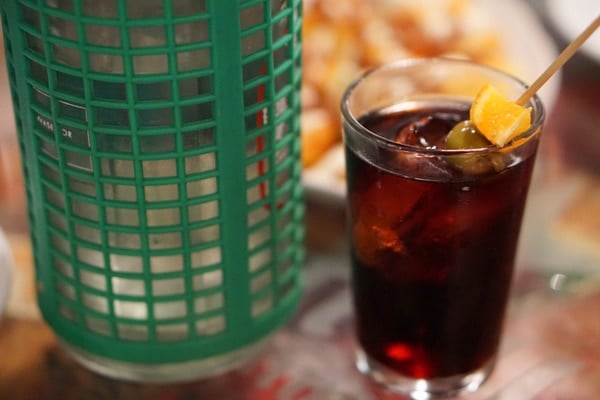 For a top-notch fine dining experience with Catalan flair, don't miss Con Gracia or Roig Robí. And for a chic, sophisticated meal and plenty of innovation, check out La Pubilla, where the menu changes daily in order to use only the freshest ingredients available.
Don't forget the dozens of great international restaurants in Gracia, either. Gut serves up delicious Mediterranean-Asian fusion (with lots of gluten-free options). And when it comes to excellent Mexican fare, the colorful Cantina Machito always delivers.
Still hungry? Don't miss Devour Barcelona's complete Gracia restaurant guide. And check out our guide to where to eat in Barcelona for tips in Gracia and beyond!
Where to Stay in Gracia
Before you can starting shopping, eating, and enjoying Gracia, you'll need a place to stay! Rather than the big hotel chains common in the city center, here you'll find plenty of great boutique properties and chic hostels. For the full local experience, consider an apartment rental instead of staying in a hotel.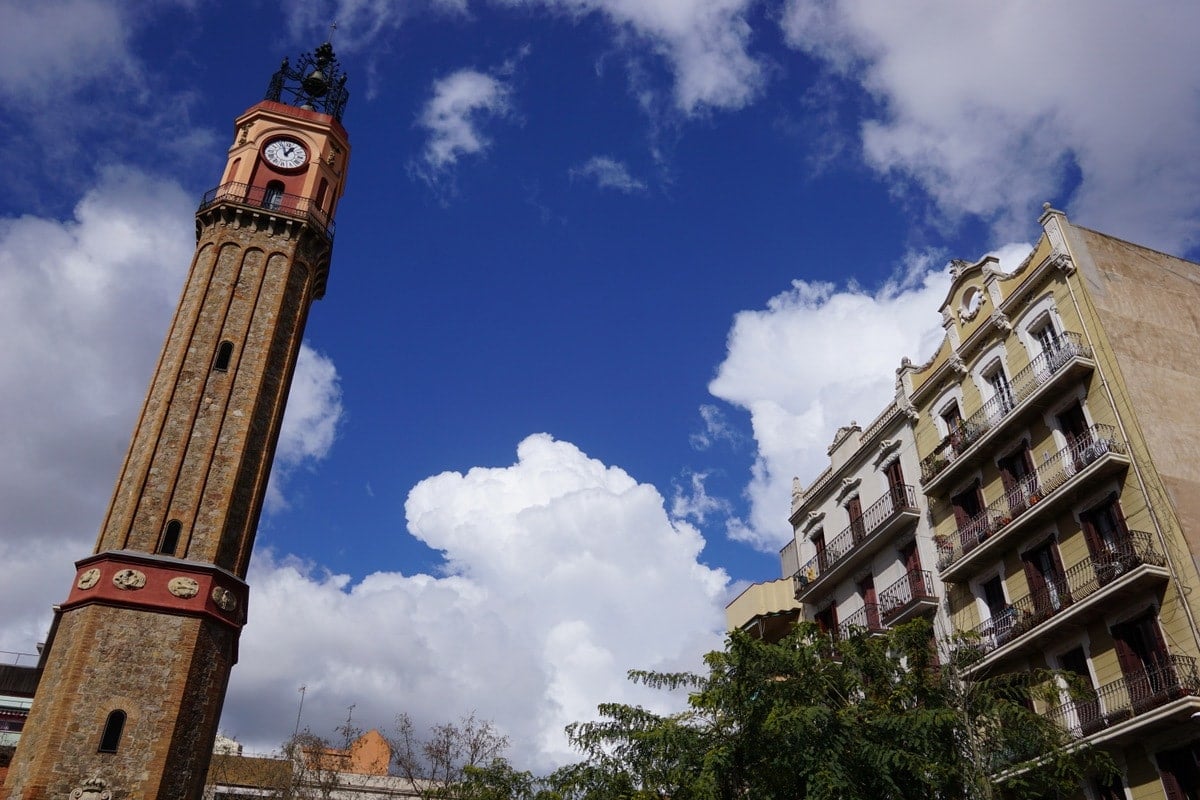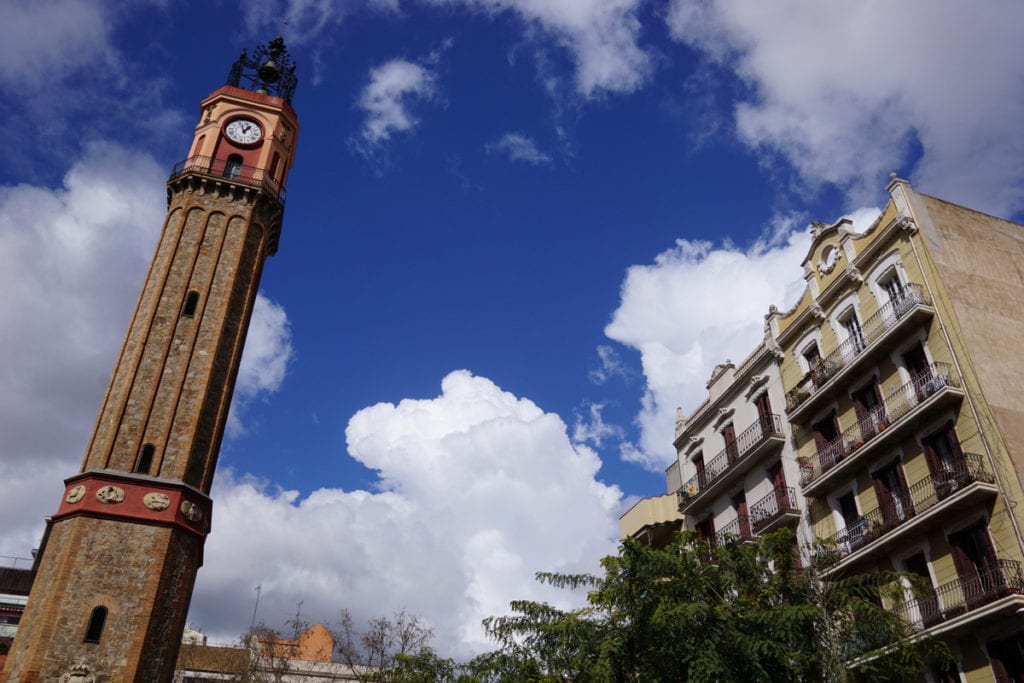 That's not to say there aren't some seriously great hotels in Gracia, though. One of the most luxurious is Casa Fuster, housed in a stunning Modernist building that dates back to 1908.
There are plenty of great budget-friendly options as well, such as Casa Gracia: a beautifully decorated modern hostel offering both shared and individual rooms.
Want more tips? Check out our complete guide to where to stay in Barcelona!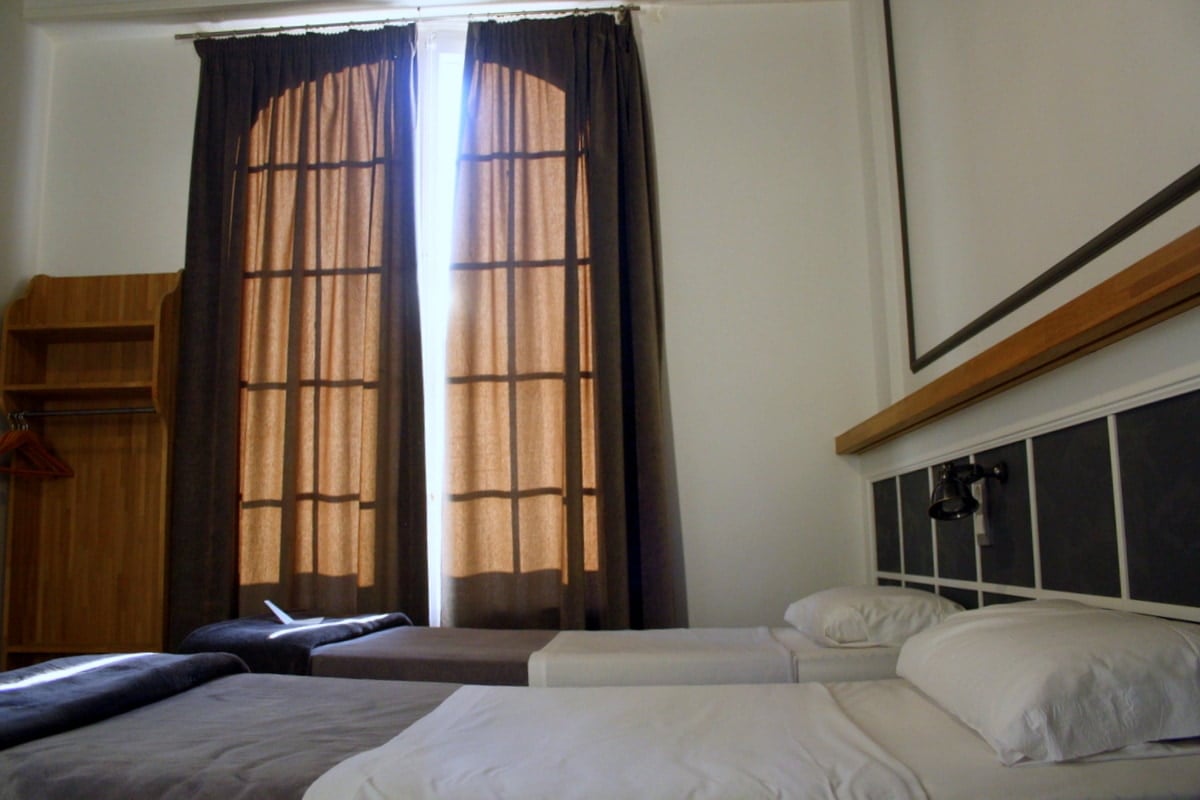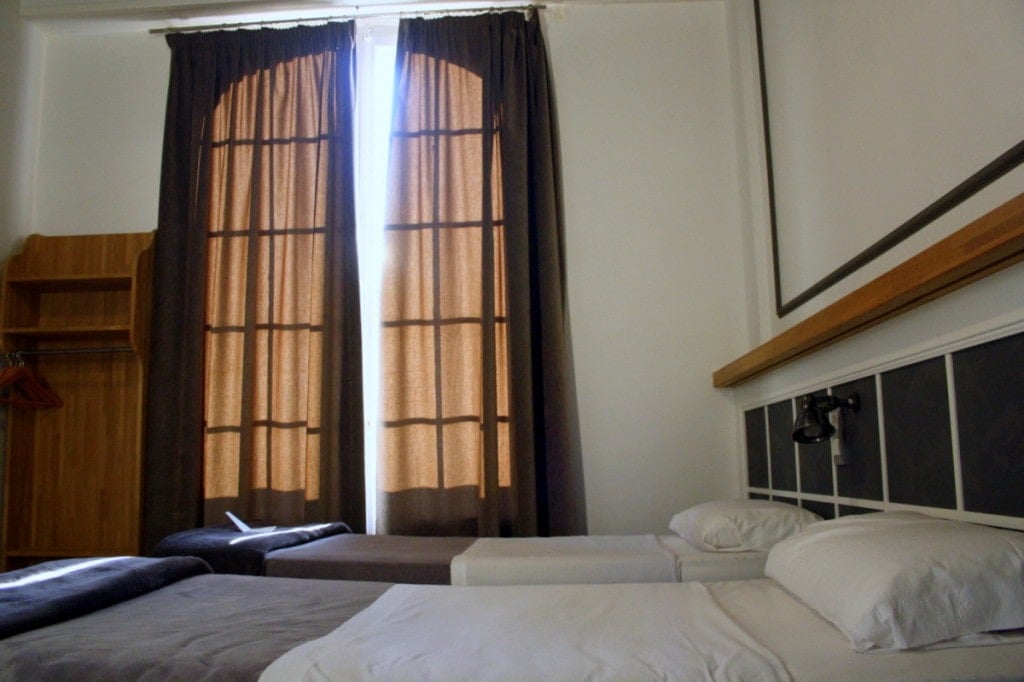 Ready to explore Gracia? Feed your wanderlust by joining Devour Barcelona's Gracia Neighborhood Food Tour to experience this charming neighborhood with a local!
Gracia Neighborhood Guide FAQs
Is Gracia a nice area?
Yes! Gracia is one of my personal favorite parts of Barcelona—and I think you'll agree. It has a lovely small-town feel to it, and it's incredibly picturesque! As if that weren't enough, it's also where you'll find the incredible Park Güell, plus tons of great restaurants.
What is the main street in Gracia?
The main street in Gracia is Carrer Verdi, where you'll find plenty of fantastic stores and eateries. This tree-lined avenue is the beating heart of the neighborhood.
What are the best things to do in Gracia?
There's so much to do in Gracia, from visiting Park Güell to exploring the neighborhood's picturesque streets and squares. You can go shopping at quirky boutiques, see a film at Cine Verdi, or indulge in all kinds of delicious food—from Catalan classics to international cuisine.
Love Spanish food? Sign up for my free weekly newsletter and receive a new Spanish recipe once a week! Join today and get my FREE Spanish ingredient essentials guide!