Wondering where to stay in Barcelona? Whether you're here for one night or for a whole month, this guide will help you choose the barrio that suits you best!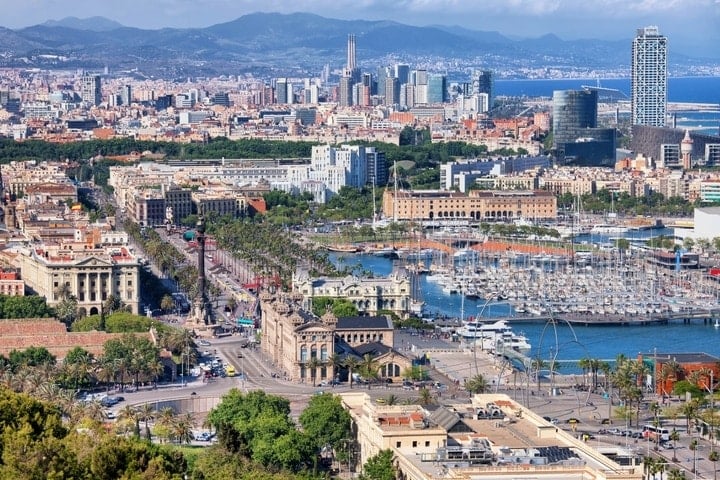 Barcelona can be one of the most overwhelming cities in Spain if you don't know where to go, what to do (and eat!), or where to stay. The first time I visited Barcelona back in 2007, I thought I'd made a safe bet by booking a reputable hotel chain in the city center—only to have a terrible experience of sleepless nights thanks to partiers and street sweepers.
I learned my lesson! And after dozens of stays in Barcelona over the past several years (while working on my company's Devour Barcelona tours), I now have a good idea of where I like to stay in Barcelona and why!
Barcelona Neighborhood Guide – The Basics
While there are 10 official districts in Barcelona, I've divided this guide into 7 different neighborhoods—the way I refer to them. I don't live in Barcelona, so please feel free to correct me—but these are the areas I personally like to stay in, and the hotels I would recommend in each.
Luckily, Barcelona has something for everyone: from the wide, regal streets of L'Eixample and the bohemian Gracia neighborhood to the historic Old Town and the beachside Barceloneta.
See Also: How to Spend 3 Days in Barcelona
Where to Stay in the Gothic Quarter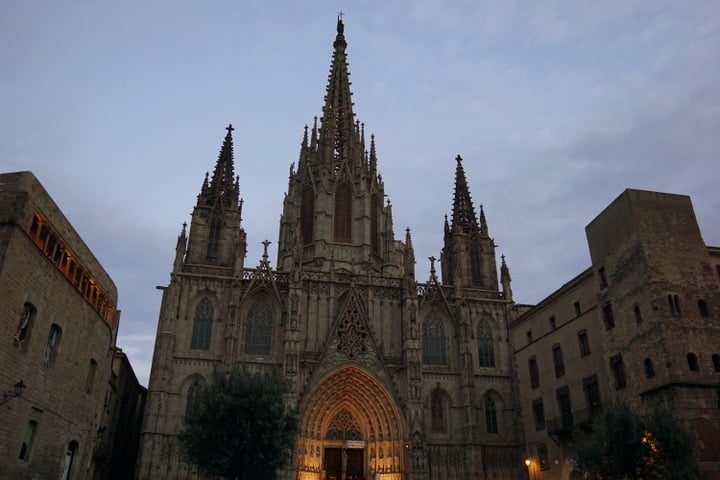 Let's start in one of the city's oldest neighborhoods: the historic Gothic Quarter (El Gòtic). This is an obvious choice of where to stay in Barcelona given its prime location, but there are a few things to keep in mind.
The Gothic Quarter is one of the city's most touristy areas. During summer the streets are often crowded, and pickpockets are common. Since many of the streets are narrow, there isn't always a lot of natural light in hotel rooms.
That said, you can't beat the location of the Gothic Quarter and the feel of being in this incredibly beautiful neighborhood. There are world-class shops and museums only steps away. In terms of food, it's not the best neighborhood (lots of tourist traps, unfortunately) but there are some diamonds in the rough (see below)!
Where to Stay: The main avenue of the Gothic Quarter is called Les Rambles (Las Ramblas), and it's surrounded by luxury hotels and hostels alike. Honestly, I wouldn't skimp if you decide to stay in this part of town; you'll get what you pay for. If you're trying to save, consider a guest apartment, which is a great choice when traveling as a family!
Recommended: Ohla Barcelona is hip and energetic, with a gorgeous rooftop pool that's perfect for summer stays! The Mercer Hotel is a beautiful boutique hotel with a wonderful breakfast spread to get you ready for the day.
For a top luxury experience try The Wittmore, where no request is too small. And while I haven't stayed here myself, the location of the historic Hotel Neri is pretty incredible, in one of Barcelona's prettiest squares.
Where to Eat: The cornerstone of the Gothic Quarter's food scene is the Boqueria Market—Barcelona's most famous food hall. While the market can get a bit crowded for my taste, there are still a lot of delicious bites to discover. (Check out some of the other great markets in Barcelona too!)
Right down the street is one of the best places in town for rich Spanish hot chocolate, Granja Dulcinea. For more tips, check out this guide on where to eat in the Gothic Quarter!
Insider Tip: To experience Barcelona's amazing food and vibrant history in one special experience, try a Devour Barcelona Food Tour!
Where to Drink: During the day, hit up Satan's Coffee Corner for some of the best coffee in Barcelona! Later, start your evening out on the town with a vermouth at the traditional tapas bar La Plata.
Where to Stay in El Born
Located in the heart of historic Barcelona (along with the Gothic Quarter), El Born is one of my favorite neighborhoods. Its medieval streets and artisan shops are a labyrinth of surprises, with plenty of delicious bakeries, tapas bars, wine bars, and restaurants where you can rest your tired feet.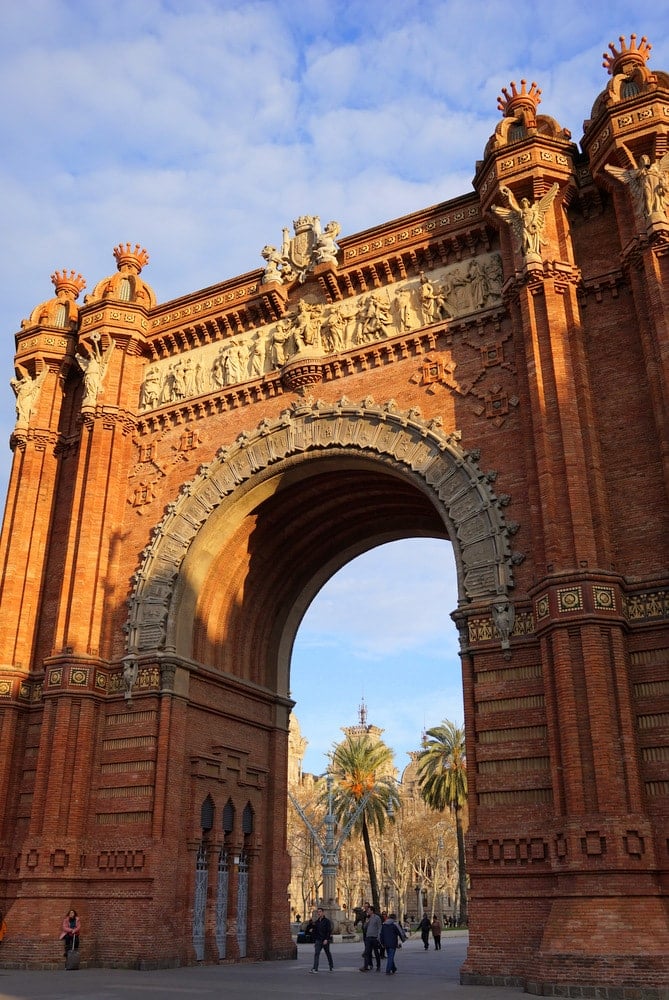 Where to Stay: This historic part of town is filled with boutique hotels. I especially like to stay within a short walk of the historic Santa Caterina Market—better than the Boqueria if you ask me!
Recommended: The lovely K+K Hotel Picasso is a gorgeous space, just steps away from the lovely Ciutadella Park.
Where to Eat: El Born has a lot more to offer the foodie traveler than the Gothic Quarter (in my opinion), but you still have to do your research and know where to eat.
I highly recommend a glass of wine at the tiny La Vinya del Senyor, located right across from the incredible Santa María del Mar basilica. For traditional Catalan tapas with a twist, try Bar del Pla.
We visit the Born neighborhood on our Barcelona Tapas, Taverns & History Tour—the perfect way to learn the area's fascinating history with a local foodie guide. And for more fantastic recommendations, check out this guide to where to eat in El Born.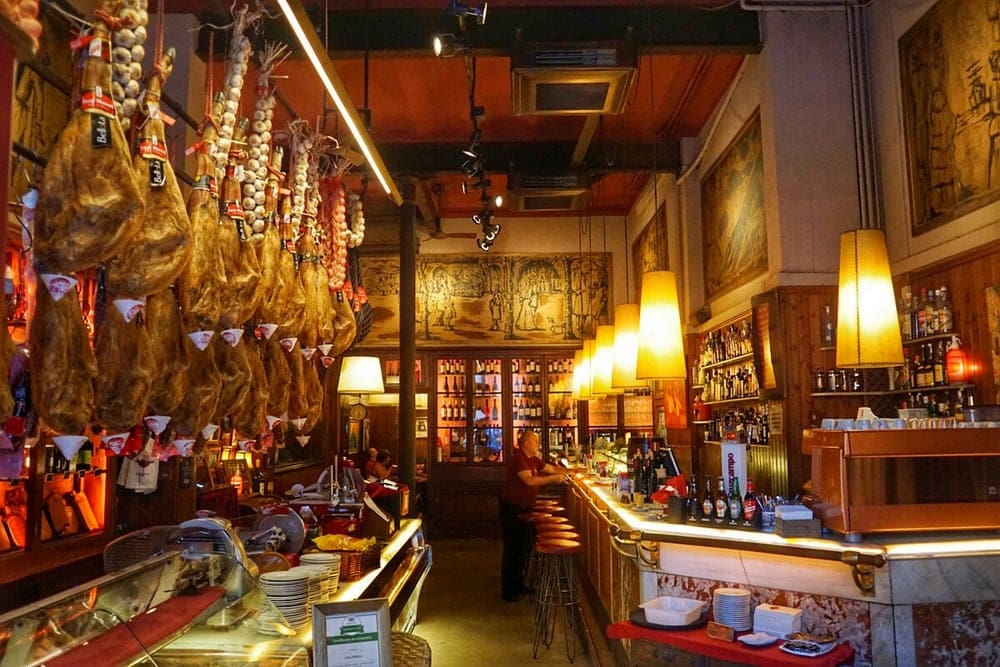 Where to Drink: Dive into Barcelona's natural wine scene at Can Cisa/Bar Brutal, or go for a cocktail at the quirky Collage Barcelona. For a hip version of the city's classic vermouth, try Bormuth (great for tapas too).
Where to Stay in L'Eixample
L'Eixample is huge; it was first built as an expansion of the crowded Old Town, and owes its innovative "super block" design to some of the best city planners in the world. Today it consists of two sections: Esquerra and Dreta (left and right).
Both are great places to stay in Barcelona, lined with the area's signature enormous avenues, delicious restaurants, and boutique shops. If I had to choose between the two, I'd recommend L'Eixample Esquerra (the left side) because there's a lot going on in the evenings.
Where to Stay: Because it's so large, the Eixample neighborhood is perfect for high-quality budget hotels and rental apartments, as well as some of the best luxury hotels in Barcelona.
This area definitely has the most on offer and is usually where I end up staying in Barcelona. I don't miss the crowded streets and nighttime noise of the city center, and I'm only a short walk away.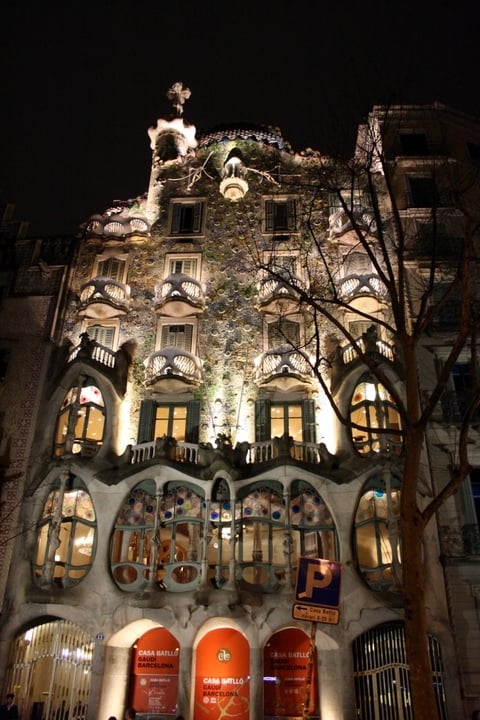 Recommended: Some of the most popular luxury hotels in the Eixample are El Palace, Sir Victor, Olivia Balmes (with its dreamy rooftop pool), and the ultra-luxe Mandarin Oriental.
But this is a neighborhood with lots of options. At the mid-range level, I love the Praktik hotels, especially the Praktik Vinoteca and Praktik Bakery (so delicious), which are both located in this part of town.
For great budget finds in the neighborhood, I generally pop over to booking.com, where something good is always on sale. I've had great luck reserving at the last minute with this website.
Where to Eat: So many places! My favorite Japanese restaurant in Spain is here (Wakasa); Bar Mut always gets rave reviews; Ciudad Condal and Cervecería Catalana are known for traditional tapas; and for Chinese cuisine try some of the eateries in Barcelona's unofficial Chinatown, such as Qi Xin Mian Guan.
Where to Drink: Head to Carrer d'Enric Granados for hip cocktail bars and trendy restaurants. For wine lovers, the world-famous Món Vínic is a can't-miss.
Where to Stay in Gracia
The "Village of Gracia" was indeed a separate village from Barcelona only a little more than 100 years ago. When the Eixample was built, the village was annexed to Barcelona—but the locals still consider themselves loyal to Gracia over the big city.
This bohemian neighborhood is a paradox for me; on the one hand, you see many of the signs of traditional Catalan village life, and on the other hand you have the organic bakeries, juice bars, and international restaurants you'd find only in a big city.
It's a wonderful place to stay, still only a 30- to 40-minute walk (or short metro/taxi ride) from the Old Town. I have a soft spot for Gracia because it's where we planned our first Barcelona food tour, and I lived there for a couple of months in a rental apartment during the process.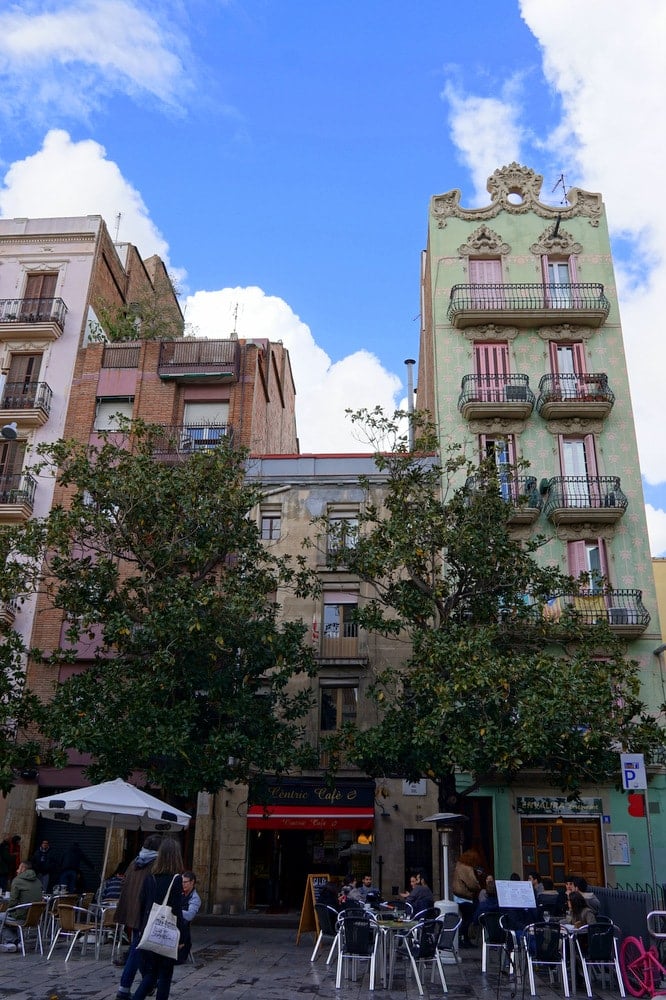 Where to Stay: Gracia has some great boutique hostels, as well as wonderful hotels and rental apartments.
Recommended: The Generator and Casa Gracia are great for hostel-goers, and also for couples or families on a budget. If you're looking for luxury, try Casa Fuster—and don't miss its widely renowned jazz bar.
That said, I'd honestly recommend a rental apartment in this part of town. That's what I've always done here, and it allows you to really feel like a Gracia local.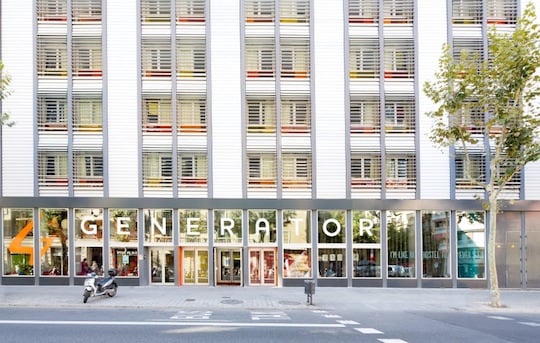 Where to Eat: I'm biased, but my biggest recommendation is to join our Gracia Neighborhood Food Tour! We'll introduce you to 8+ local Gracia eateries and feed you delicious traditional foods. If you're looking for even more, here are some of the best restaurants in Gracia.
Where to Drink: Gracia is known for its down-to-earth nightlife scene. Try Chivuo's for craft beer and sandwiches, Las Vermudas for an enormous selection of vermouth, or Elephanta for exceptional gin and tonics.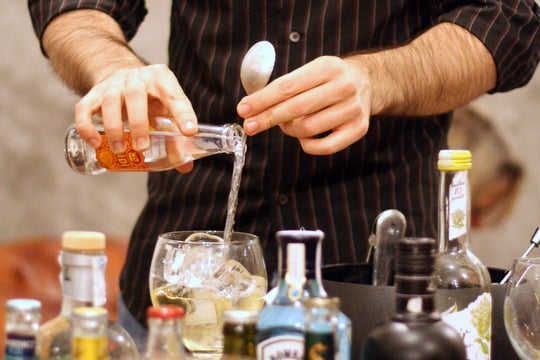 Read More: For a full introduction to the city's food scene, don't miss my guide to where to eat in Barcelona!
Where to Stay in Sant Antoni, Paral·lel & Poble Sec
I've grouped these three neighborhoods together, since they border one another and are all great places to stay. This area is central, safe, and quiet—far enough from the tourist trail to feel local, yet close enough to see and do everything on your Barcelona list. Plus, the Poble Sec neighborhood borders the beautiful Montjuïc!
All three are very old and traditional barrios, and while they may not have many famous monuments, they're great for people-watching and, most importantly, food! Nowadays these are also very multicultural areas, which means there are lots of options if you're tired of Catalan cuisine (though how could that happen?!).
In this part of town you'll find everything from the city's cheapest pintxo bars and vermouth bodegas to some of its fanciest restaurants. Theaters, markets, and cafés are also scattered throughout the area, and Sant Antoni is home to a new-ish wave of hipster cafés and eateries—including my favorite doughnut shop in Spain!
Where to Stay: These neighborhoods are a great place to start looking if you're on a budget, as they're home to some of Barcelona's best budget hotels.
This is where I've stayed here when booking last-minute during the high season, when finding something reasonable seemed impossible! It's also a great place to consider renting an apartment, as that's definitely the best way to feel like a local here.
Recommended: I haven't stayed there personally (I opted for an apartment rental in this neighborhood), but I've heard good things about TWO Hotel Barcelona and Hotel Catalonia Gran Via BCN. For something slightly more boutique, I'm very curious about the highly rated Hotel Brummell.
Where to Eat: Too many to list! In Poble Sec, try Can Margarit for a truly unique and authentic experience. And although almost all of Albert Adrià's famous fine-dining restaurants closed in 2021, you can still try the seasonal tasting menu at Enigma—his only remaining restaurant in Spain.
For amazing doughnuts in Sant Antoni, don't miss La Do. And for another really traditional Catalan restaurant (think snails) try Can Cargolet. For more tips, see this list of places to eat in Poble Sec.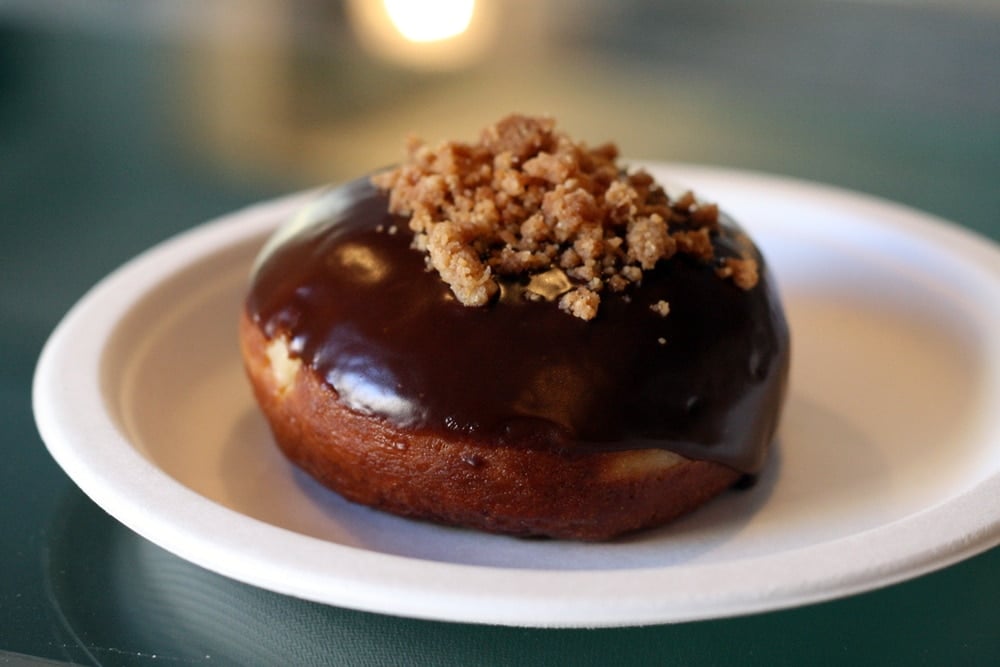 Where to Drink: Again—so many choices! In Sant Antoni, try Bar Calders for their homemade vermouth or Fàbrica Moritz for Barcelona's signature beer. Going into Poble Sec you'll find Barcelona's famous "pintxos street," beloved by broke students looking for a cheap bite.
Cheap doesn't mean bad, though, and I highly recommend La Tasqueta de Blai. Another famous bar in this area is Quimet & Quimet—an amazing place, but get there early!
Where to Stay in El Raval
Steps away from the most touristy stretch of Las Ramblas is the Raval neighborhood, one of the city's most traditional and multicultural places to visit. Parts of the neighborhood are recently gentrified, with hipster coffee shops and vintage stores at every corner.
But there are also some rough patches, and it's not a place I'd (personally) walk alone at night. That said, it's one of the most interesting and fun neighborhoods in town, and definitely a great place to stay—as central as it gets!
Where to Stay: There are plenty of nice hotels in El Raval, and also lots of rental apartments and budget options. In this part of town, it pays to do your research—both for location and quality. There are a lot of dodgy cheap accommodations masquerading as quality properties.
Recommended: Barceló Raval and Hotel 1898 are great places to stay, both conveniently located near some of the city's best sights.
Where to Eat: El Raval is home to a huge variety of restaurants. From traditional vermouth bars to all kinds of international spots, you won't get bored here! Try A Tu Bola for a taste of Israeli street food in Barcelona, or Suculent for creative Catalan cuisine.
Where to Drink: Bar Cañete is a MUST for vermouth and tapas. Try Caravelle for craft beer or cocktails (it's also a lovely brunch spot!).
Where to Stay in La Barceloneta
You might expect Barcelona's beachside neighborhood to be one of its most luxurious areas—but this isn't the case. The seaside Barceloneta quarter developed as a poor fishermen's neighborhood and is still known for its small, worn apartment buildings with the laundry hung out to dry.
That said, it's one of the most authentic and community-oriented neighborhoods in town (though increasingly filled with inconsiderate tourists bothering local residents). If you stay here, please be respectful of the neighbors, and don't give them more to complain about!
Where to Stay: I'm not the biggest fan of staying in La Barceloneta—especially since it's so close to some of the city's other neighborhoods. This is an area where tourists have really done damage to the city, and the locals are quite upset.
If you do stay here, please make sure you rent a legal rental apartment (they should have an official number on their listing) or book a local hotel.
Recommended: If I were to stay in this area, I'd love to try the luxurious W Barcelona, or the highly recommended H10 Port Vell or Hotel Oasis.
Where to Eat: This is one of the best neighborhoods for (wait for it...) seafood! Big surprise, huh? It's also home to some of the most charming and authentic bars and bodegas in Barcelona.
Make sure you try fideuá (the local version of paella) or an authentic Catalan rice dish—ideally at the famous Can Solé, founded in 1903. It's also obligatory to try the bomba (a giant meat-filled croquette) at La Cova Fumada or La Bombeta.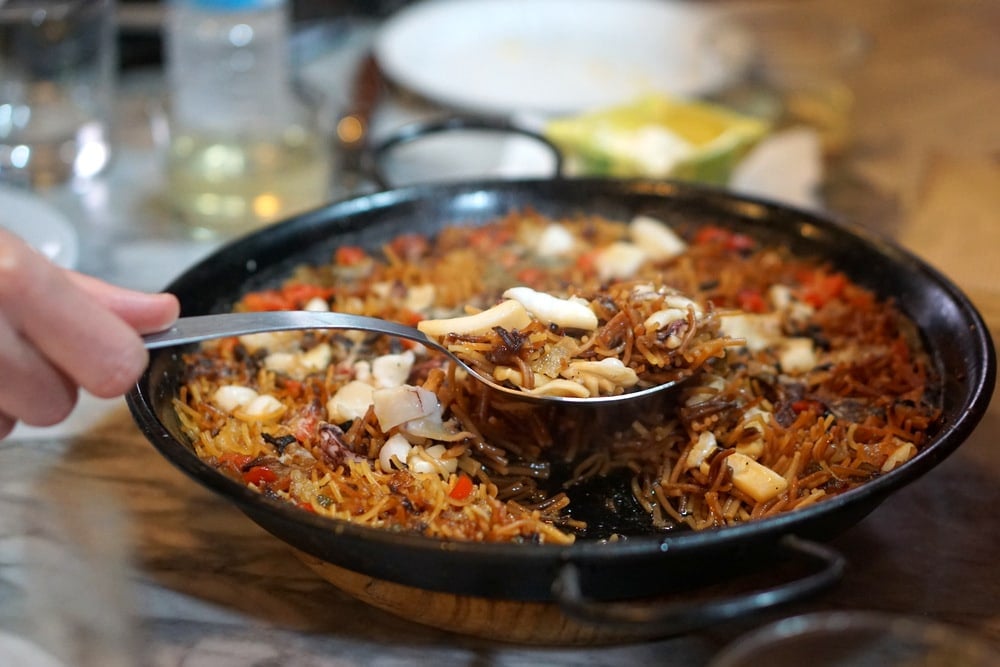 Top Tip: Discover the fascinating history and food of this incredible neighborhood on our Tastes & Traditions of Barcelona Food Tour: a 3.5-hour journey into the real Barcelona!
See Also: Where to Eat Paella in Barcelona
Where to Drink: Eating and drinking go hand in hand in this neighborhood. Some of the musts are Bar Bodega Electricitat, Bodega Fermin, and El Xampanyet.
FAQs on Where to Stay in Barcelona
What's the best part of Barcelona to stay in?
The Gothic Quarter and El Born are super central and popular places to stay in Barcelona. L'Eixample and Gracia are larger and less touristy, with lots of accommodation options. And the traditional neighborhoods of Sant Antoni, Poble Sec, Paral·lel, and El Raval are a bit more off the beaten path. In other words, you have lots of options!
How many days should I spend in Barcelona?
Barcelona is a big city with endless things to see and do, so I generally recommend spending at least 3–4 days here—but ideally more! You'll need enough time to fully explore the city's different neighborhoods, and maybe some extra time for day trips too. If you want the whole experience, I suggest a full week.
Is Barcelona a walkable city?
Yes—to an extent! Barcelona's most historic and scenic neighborhoods are definitely best explored on foot, and you can reach a large part of the city by walking. But Barcelona is pretty big, so if you want to see all of it you might need to opt for public transportation or taxis at times.
When is the best time to visit Barcelona?
Barcelona is beautiful all year round, but I would suggest traveling here in the shoulder season—either right before or right after the summer rush. Visiting Barcelona in April, May, September, or October means that the weather will still be nice (but not too hot) and the crowds will be considerably smaller!
Love Spanish food? Sign up for my free weekly newsletter and receive a new Spanish recipe once a week! Join today and get my FREE Spanish ingredient essentials guide!