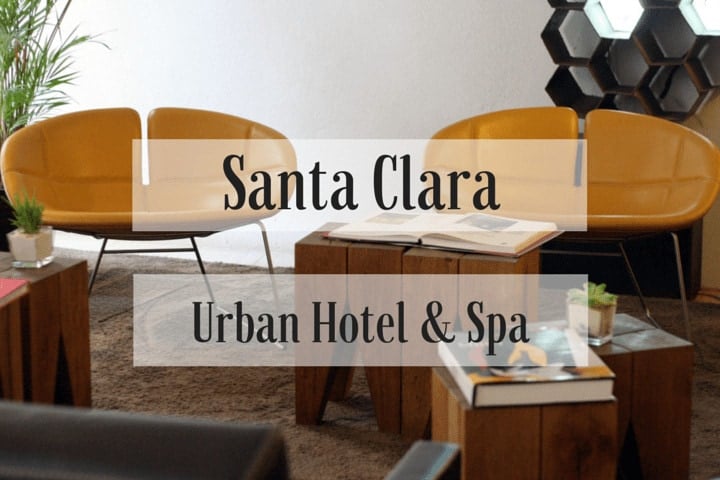 The Spanish islands have long been a mystery to me. As an American I grew up hearing about Cancun and Saint Thomas-- not Mallorca and Ibiza. I often have trouble keeping straight which ones are the Canary Islands (the gorgeous islands off of the northwest coast of Africa) and which are the Balearic Islands (the equally stunning Mediterranean islands off the coast of Catalonia in northeastern Spain).
But who really cares-- an island is an island, right? Sun, sand and relax? Turns out it depends on who you ask...
When I mentioned my plans to visit Mallorca, my tour guests looked surprised. They were from the UK and, with a smirk, they informed me that I'd signed on to travel to the "Cancun of Europe", a place with a bad reputation for cheap, mass European tourism-- where German and British colonies were common and a week without speaking Spanish or eating Spanish food certainly possible.
I didn't know what they were talking about-- the pictures I'd seen on Instagram and on fellow expat blogs were beyond gorgeous. The food looked great. The water was see-through. I smiled back and explained, "I'm not going to that Mallorca".
And I wasn't. Mallorca is a huge island (Spain's largest), and has so much to offer tourists. Sure, there are tourist trap holiday destinations where authenticity is long gone, but there are plenty of local treasures to discover too.
We were only visiting for six days, our first 100% vacation (no work-- only urgent emails) in the last few years. Entrusted with the task of narrowing things down and planning the trip, I poured over the internet, properly using Pinterest for the first time, to highlight my must-sees/dos/eats.
But it was difficult.
Everything looked amazing. I've never fallen in love with so many hotel websites, restaurant menus, or tiny villages. I pinned away, knowing that this short trip could never include it all.
In the end, we decided on two days in Palma de Mallorca, where we'd relax and enjoy the Mallorcan capital. This would be followed by two nights in two different rural hotels, agroturismos as we call them here. The idea was to totally relax, see some of the island's beauty, and appreciate some delicious food and wine.
We chose to start our stay at the Santa Clara Urban Hotel and Spa in Palma, drawn in by the gorgeous rooms, quiet rooftop terrace and amazing location for exploring the city's best bites.
History
Opened in 2008, the Hotel Santa Clara calls itself an urban hotel and spa. At first, this may sound overly modern, but in reality the hotel has done a great job at conserving the building's original charm, including high ceilings and stone walls. The view of the gorgeously dilapidated Santa Clara Convent (with plenty of cute stray cats roaming the grounds) makes you feel like you're in a small village instead of a bustling capital city of 400,000.
Rooms and Amenities
All of Mallorca seems to be made of stone (the island's dry stone walls are actually quite famous), and in Palma much of it seems to come from the sea, similar to the oyster stone in Cadiz. Along with high ceilings and beautiful wooden beams, the stone walls were our room's main feature, and one that exudes a feeling of warmth and island comfort.
Apart from the beautiful rooftop terrace (where you can order cocktails and snacks while taking in the view of the entire city) the Santa Clara Hotel is home to a small spa where the jacuzzi, sauna, and steam room are a perfect way to fully relax after a day out.
Location
What surprised me most about Palma de Mallorca is that is such a large city. With a population of 400,000 I didn't quite feel I was on an island (yet!). It's easy to see how people could get the wrong idea about Mallorca when staying in the crowded and touristy strip of hotels, but we really felt as if we were in a small village at the Hotel Santa Clara-- a true urban oasis!
Located right in the city center, only a five minute walk from the heart of the tourist strip, Hotel Santa Clara's location couldn't have been better and was the main reason we chose to stay here. It was calm and peaceful, yet close to all of the buzz. From the rooftop deck we has great views of the entire city; the gorgeous cathedral, the coastline, and the pretty Santa Clara Convent. The local stray cats provided entertainment too, watching us at breakfast, hoping for a taste of our leftovers.
For Foodies
The hotel doesn't have a restaurant, but its breakfast is abundant, featuring local sobrasada, cheeses, and jams. But what's key about staying here is the location-- you are only steps away from some of the best places to eat in Palma de Mallorca.
On this trip we were really looking for simple and authentic dishes, passing on most opportunities for fine dining. If we'd been there longer I'd have loved to have rented an apartment and cooked some of the amazing foods on sale at the local market.
Within a 10 minute walk of the hotel we tried (check out my Best Bites in Mallorca article for more recommendations):
Other recommendations we had from my friend Joanna, a Palma local and blogger at Luxury Tastemaker were Monolisto for grilled fish and the Santa Catalina Market. We have them both on the list for next visit!
Our Stay
We really enjoyed our two nights at the Santa Clara Hotel and would recommend it to anyone looking for an urban escape!
Santa Clara Urban Hotel and Spa
Calle San Alonso, 16, Palma de Mallorca
[mappress mapid="58"]