I travel by taste, and most of my trips are planned around what to eat and where to eat it. Like all Spanish regions, Extremadura has its own culinary specialties-- and they are good. We were lucky to have time to sample plenty of delicious regional dishes, cured meats, and cheeses while in Extremadura. Here are my 5 suggestions for must-try eats in the region. 
Morcilla Patatera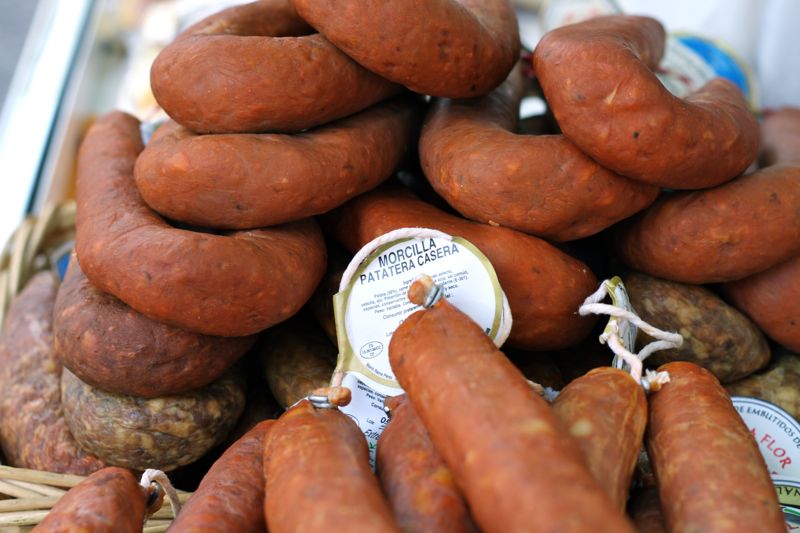 Blood sausage often sounds scary—and the traditional black morcilla looks quite terrifying too. But morcilla patatera, a blood sausage that is mixed with pureed potatoes and smoked paprika, looks exactly like its cousin chorizo and tastes even better. Morcilla patatera is a specialty throughout Extremadura and you can find it at virtually any meat market or food shop in the region. Served as a tapa or with some bread for an afternoon snack, it is highly addictive and capable of converting anyone into a blood sausage connoisseur.
Morcilla de Calabaza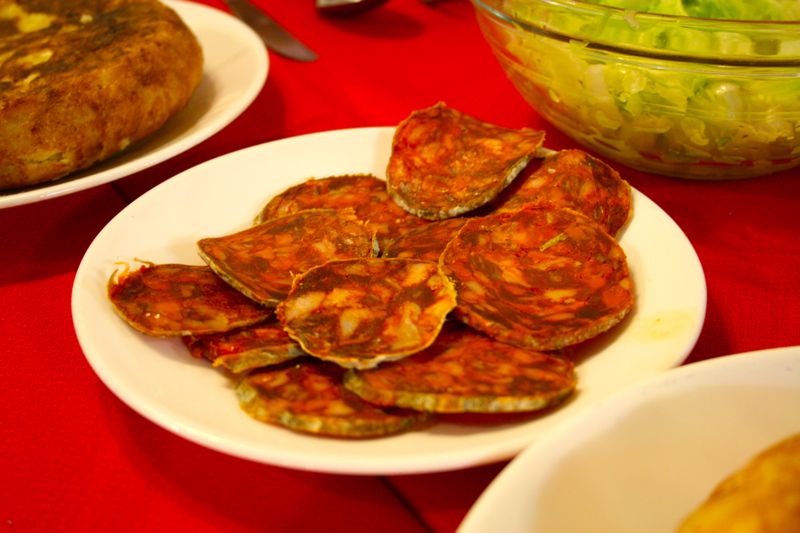 When I first tried morcilla patatera it forever changed my mind about not liking morcilla. But when I tried morcilla de calabaza—I fell in love. Morcilla de calabaza is a creamy mix of pureed squash or pumpkin, pork fat, and the best smoked paprika in Spain (and perhaps the world). This Extremeñan specialty is something I would consider risking the $200 fine to sneak back into the US!
Torta del Casar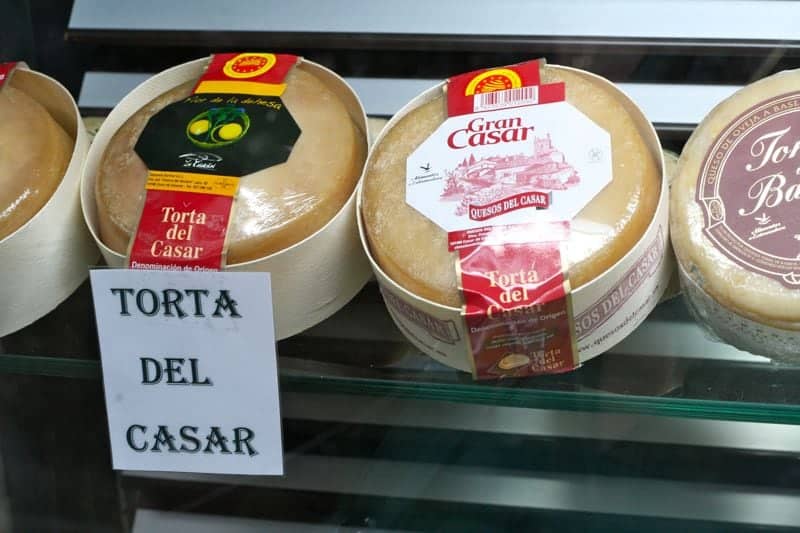 Extremadura is known worldwide for its Torta del Casar, a sheep's milk cheese that will melt your heart. It originates in Cáceres, Spain, where there are only ten family run cheese farms producing it. The special breeds of sheep raised to make the cheese produce such a low yield that it takes the milk of 20 sheep to make a large wheel of Torta del Casar!
Migas
Stale bread and some pork fat—migas is certainly a poor man's meal in origin. But today, some of the best restaurants throughout Extremadura are serving their delicious versions of this hearty plate. The ones we tried typically consisted of fried bread, pork ribs, chorizo, and red pepper. A must-try plate if you are in the region!
Pimentón de la Vera
I've saved the best for last. I could dedicate an entire post to how much I love Pimentón de la Vera. This smoked paprika from Extremadura is the most famous in Spain for good reason. Its intense flavor and bright red color pack a punch to any plate. It is available in sweet, semisweet, and hot. If you aren't in Spain you can purchase this life-changing paprika from La Tienda.
If you buy from my link I get a small percentage of the sale to support this site!
Is there a food that you would risk a fine to bring back into your country?