It was a challenge. We had 24 hours to visit Cáceres, Spain, a UNESCO World Heritage site and home to a long list of must-see monuments.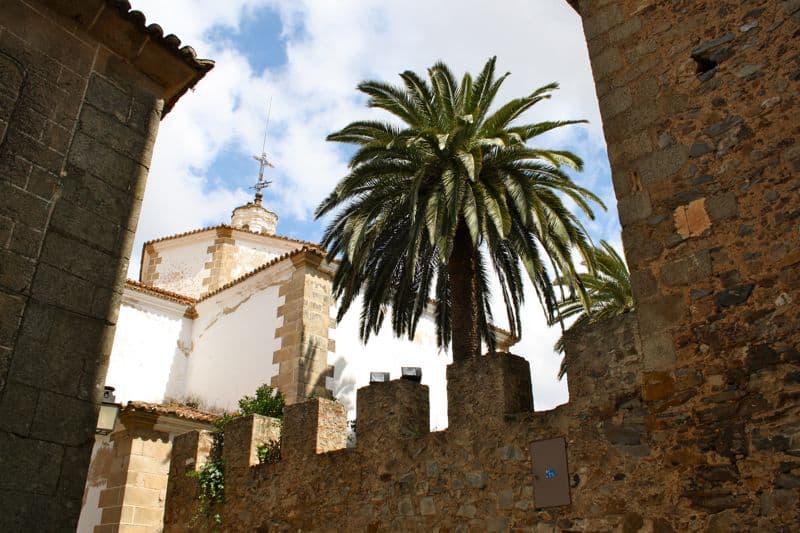 Armed with some travel tips from our friend Will, we set out to conquer Cáceres and prove that 24 hours was plenty of time to enjoy a new city.
Cáceres Travel Recommendations
Transportation
We decided to take the Renfe train from Navalmoral de la Mata to Cáceres. It was quiet and comfortable with stunning views of the countryside and mountains. Cáceres also has a bus station with various lines connecting cities throughout Spain.
Hotel
When Ale and I look for a hotel when traveling, we look for the best quality at the lowest price. Hotel Don Carlos was a perfect combination. Ideally located right in the center of Cáceres, it is an easy 20 minute walk from the train station. We loved its historic, cozy feel, super friendly reception staff, free wifi and delicious breakfast buffet.
Tapas
We arrived to Cáceres absolutely starving. Sightseeing would have to wait—my stomach is my priority. We did a risky thing, and asked the hotel staff for a lunch recommendation. In our experience this often backfires, as the smiling staff member sends us to terrible, overpriced tourist spots. Upon realizing that her recommendation was in the main square I was truly tempted to turn around, but hunger won out and we sat down.
El Puchero is the first of many restaurants lining one side of the Plaza Mayor. Touristy or not, it offers a creative tapas menu at great prices. We tried migas, stewed beef cheek with chorizo, grilled cod over wild mushrooms and gilled pork tenderloin with foie gras and melted Torta del Casar (the region's famous sheep's cheese). Everything was delicious—eat there if you visit Cáceres!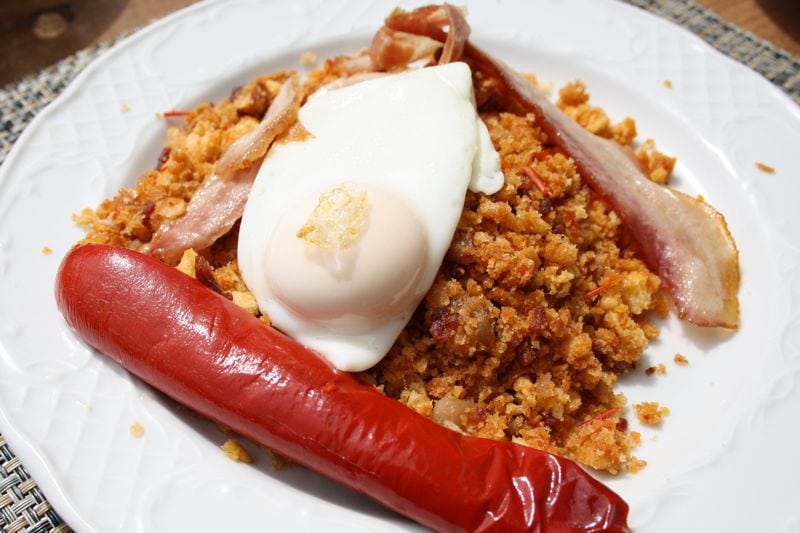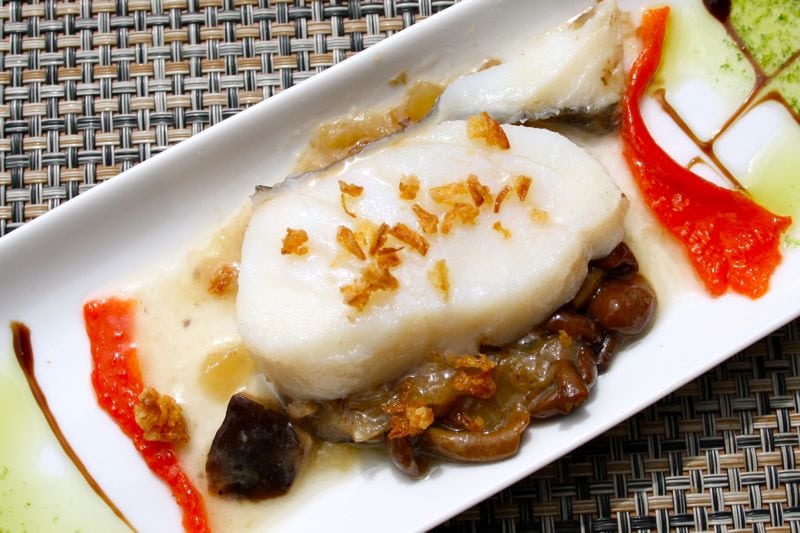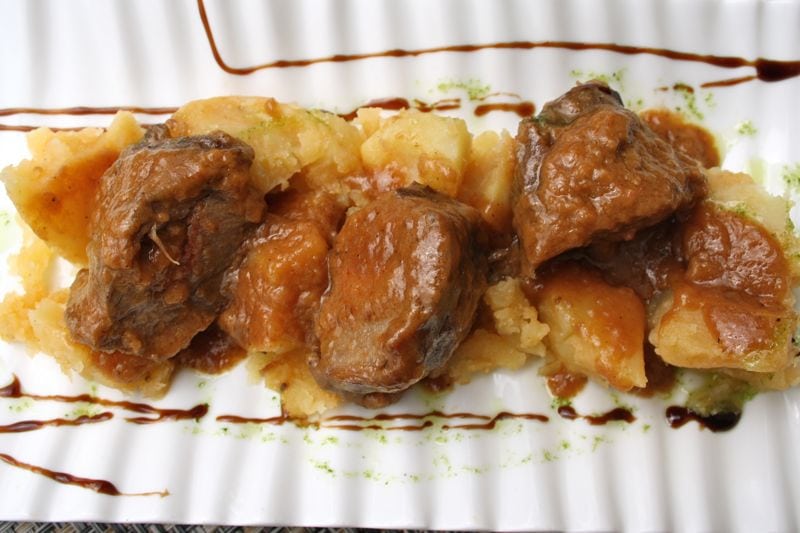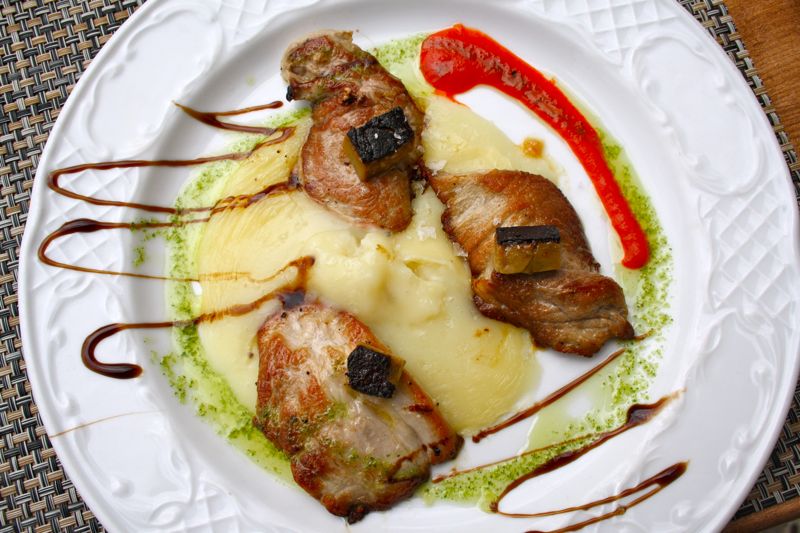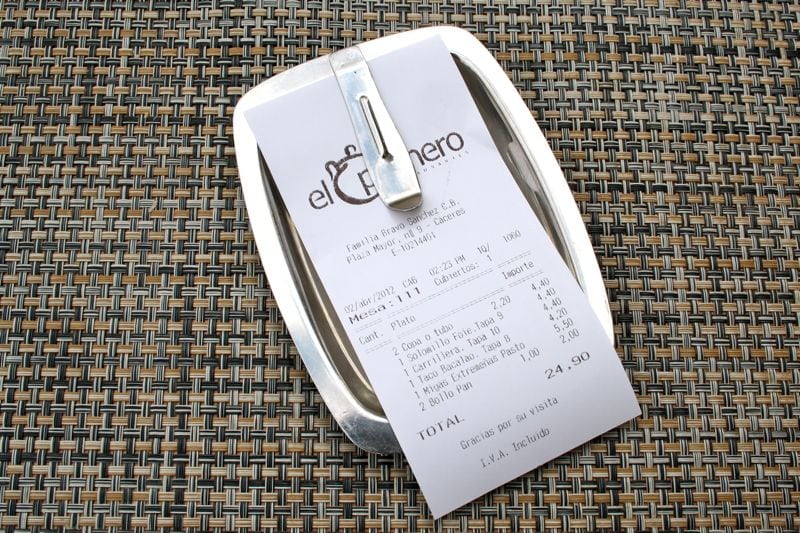 Shopping
We didn't have time to do much shopping, but when it started to downpour we did need to buy an umbrella. Calle Pintores is a good option for almost anything you need.
Monuments
When you walk around the historic center of Cáceres it seems like everything is a monument (and I'm fairly sure it is!) I wish I could tell you exactly what we saw, but we preferred to just wander around, reading the descriptions of the buildings and occasionally looking up more information on our phones. What did strike me as amazing about the center is that it is uncorrupted by stores and restaurants. There is hardly anything commercial about it and it feels like you are back in the medieval period!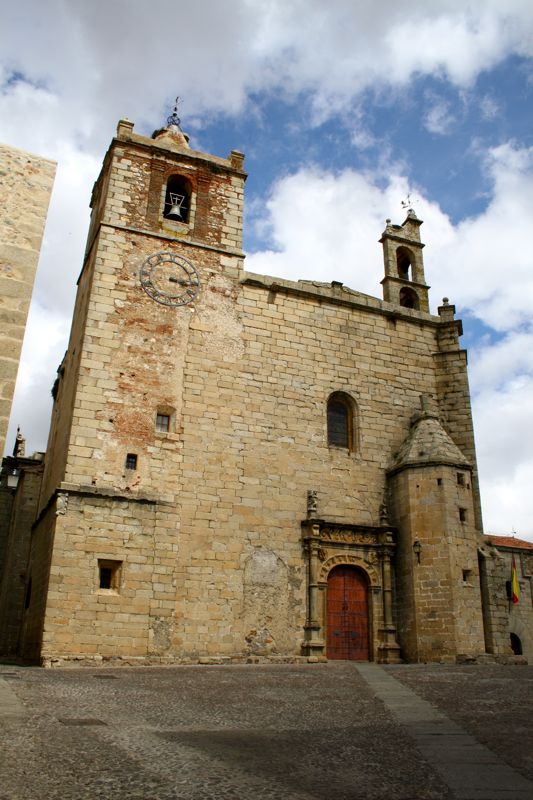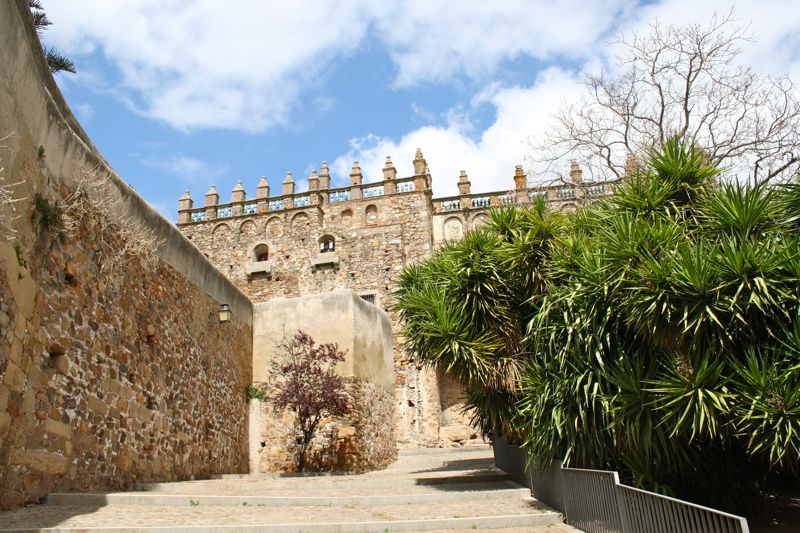 Cáceres, City of Statues!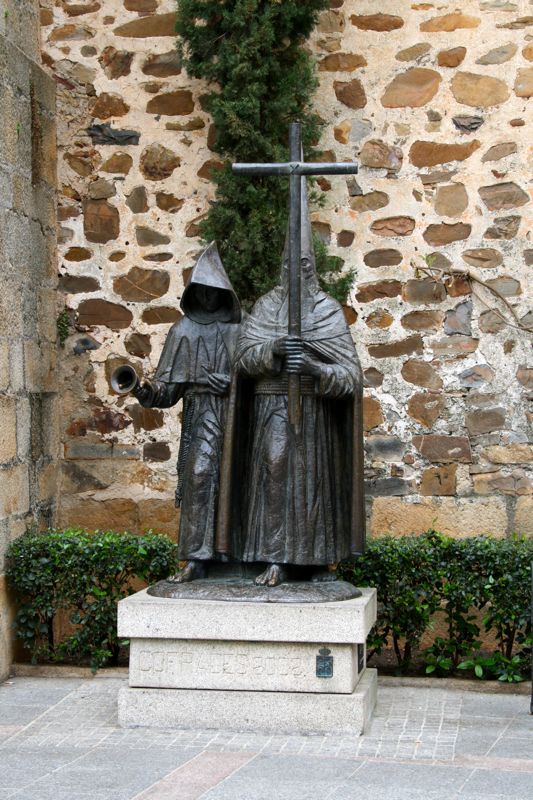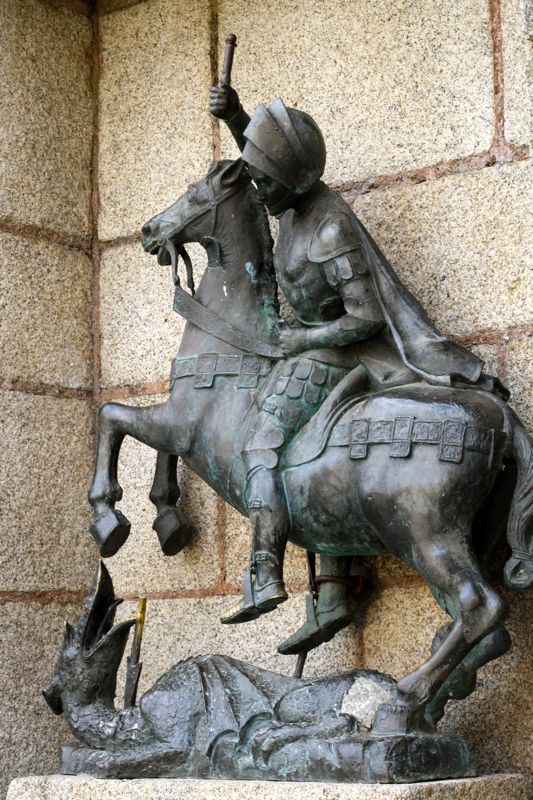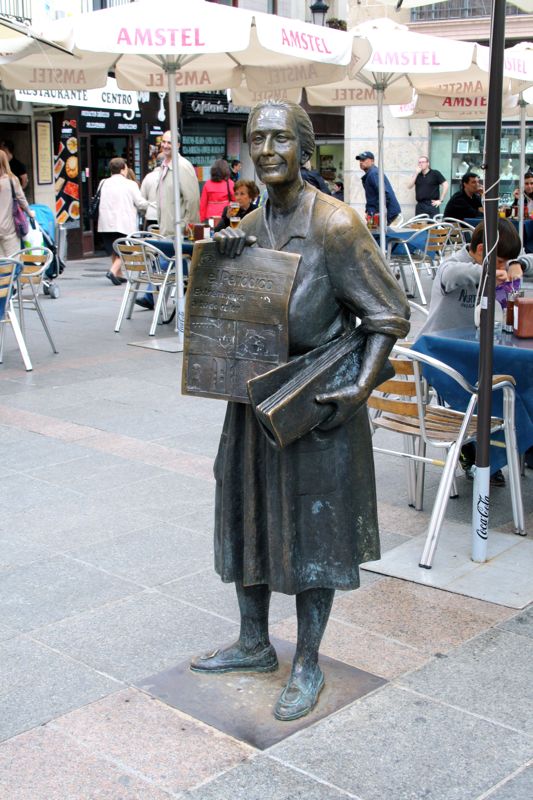 Dinner
We looked up some tempting places to eat dinner but with the rain we decided to stay in. We made a quick stop at one of the specialty shops for some regional cheese and chorizo, and grabbed a bottle of wine and loaf of bread. A humble dinner, yes, but delicious all the same!
Extra Time?
If you find yourself with more time to spend in Cáceres, try one of these places we did not get to check out—then come back and tell us how it was!
Opinion: Is 24 hours enough time to see a city?