Extremadura, Spain is a place my friends back home in the US have never heard of. For them, Spain is limited to Madrid, Barcelona, soccer, tapas and sangría-- with the occasional (more cultured) friend mentioning bullfighting or flamenco.
But when I started writing about my Easter week trip to Extremadura, I was really surprised that many of my American friends loved these posts. One friend even told me that he wants to visit Extremadura now (instead of Barcelona!) when he comes to visit. The peaceful Monfrague Park, somber religious processions of Trujillo, and 15th century looking Cáceres must have drawn him in-- or perhaps it was the fact that he could take pictures of himself in Mérida and lie to his friends back home saying he had been in Rome (I don't think they would know the difference!).
When prompted to write something about a "nearcation", a travel vacation destination within a 3 hour drive of Madrid, I knew immediately that I wanted to revisit Extremadura. Spain is awesome; there are many amazing day trips within 4 hours of Madrid, even some great weekend getaways, but for a week or more I'm willing to say that Extremadura is one of your best options.
Wondering what to see in Extremadura?
Full of amazing history, Roman and medieval ruins, monuments, fantastic food, charming towns, a national park with plenty of hiking, biking etc. the Extremadura region is diverse and simply gorgeous.
The three places you simply can't miss in Extremadura are Trujillo, Cáceres and Mérida. 
Trujillo
Starting from Madrid you travel about 2,5 hours southwest of the capital to the small town of Trujillo. Charming Trujillo, Spain is full of history and famous for its stunning monuments. Home to a gorgeous Plaza Mayor, the birthplace of explorer Francisco Pizarro, and the annual meeting place for cheese lovers at its yearly Cheese Festival, Trujillo is the perfect place to spend a few days relaxing, walking around, and observing the locals in one of the Plaza Mayor's charming cafés.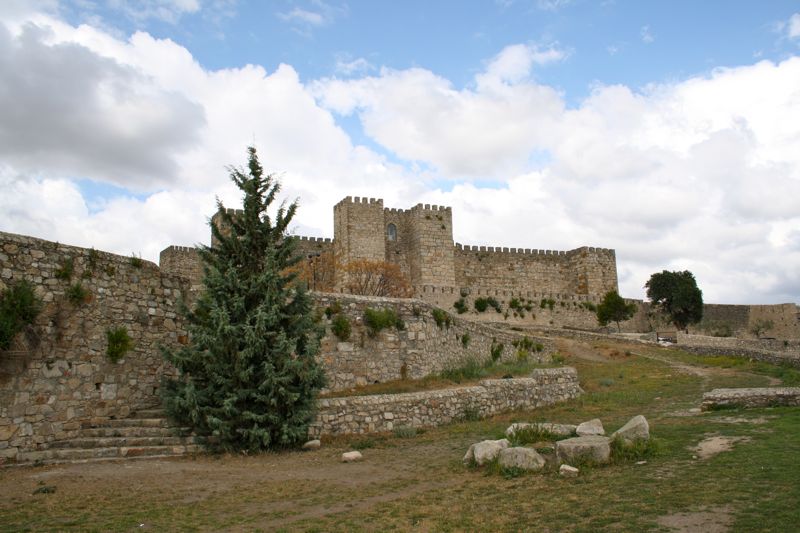 Cáceres
Coming from relaxing Trujillo our next stop is the city of Cáceres. The historic center of Cáceres is spellbinding-- you literally feel like you've been transported back in time to the Medieval Ages. There is a famous monument everywhere you look, so don't even bother with a map. I would recommend losing yourself in the labyrinth of small streets and seeing how many giant storks you can spy (they are some of Cáceres' most famous residents!).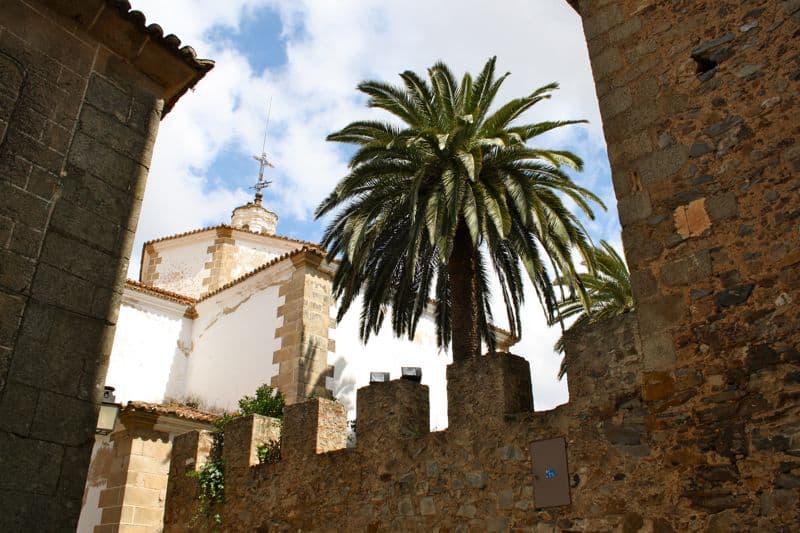 Mérida
Your last stop is the capital of Extremadura, Mérida. Forget flying to Rome, Merida has Roman ruins galore without all of the pushy tourists. Deemed a UNESCO World Heritage Site, Mérida was once one of the most important cities in the entire Roman empire! Its stunning Puente Romano is the longest existing Roman bridge in the world.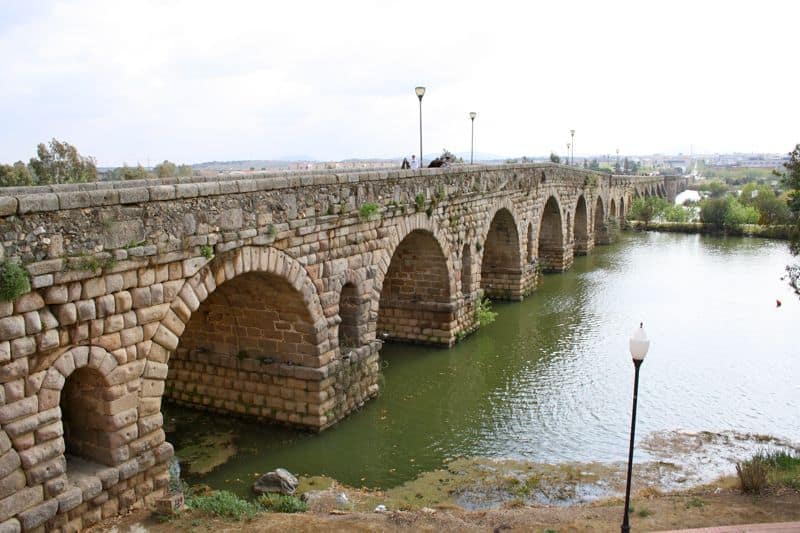 If you live in Madrid  and are looking for a nearby vacation destination, why not skip Ryanair this time and stay in Spain checking out Extremadura? Full of history, stunning monuments, great food and friendly people, it will not disappoint and, as a nearby option, is a lot lighter on the wallet!
Where do you live and where would you choose to go on your "nearcation"? Please share!