It was a hot August day when Ale and I accompanied our friends to the small Andalusian town of Sanlúcar de Barrameda. As a part of the sherry triangle, Sanlúcar de Barrameda (or simply Sanlúcar) is one of the three towns in the Cadiz province that is allowed to produce sherry wines-- and the only one allowed to produce the driest style, manzanilla de Sanlúcar.
We were there to taste wines, hoping to visit at least a couple of the town's 8+ bodegas.
Then we spotted a virgin.
Immediately, my heart sank.
I knew there would be no wine tasting in store for us that day. We'd made a rookie mistake and arrived in Sanlúcar on its holy day, the festival of La Virgen de la Caridad de Sanlúcar.
Onto plan B.
We took a walk around the small town, looking for a bar where we could at least drink some sherry while killing time before lunch. And as Alejandro and James were lost in conversation, my friend Yolanda and I walked ahead. Perhaps it was the sound of flamenco music or maybe the smell of cigars-- but we sensed a sherry bar on the horizon. We passed an unmarked door...
And we stumbled into the most incredible Andalusian man cave I could ever have imagined.
The men inside were enjoying the holiday, snacking and drinking sherry out of their own barrels. They were happy to invite us inside for a drink, and we gladly accepted.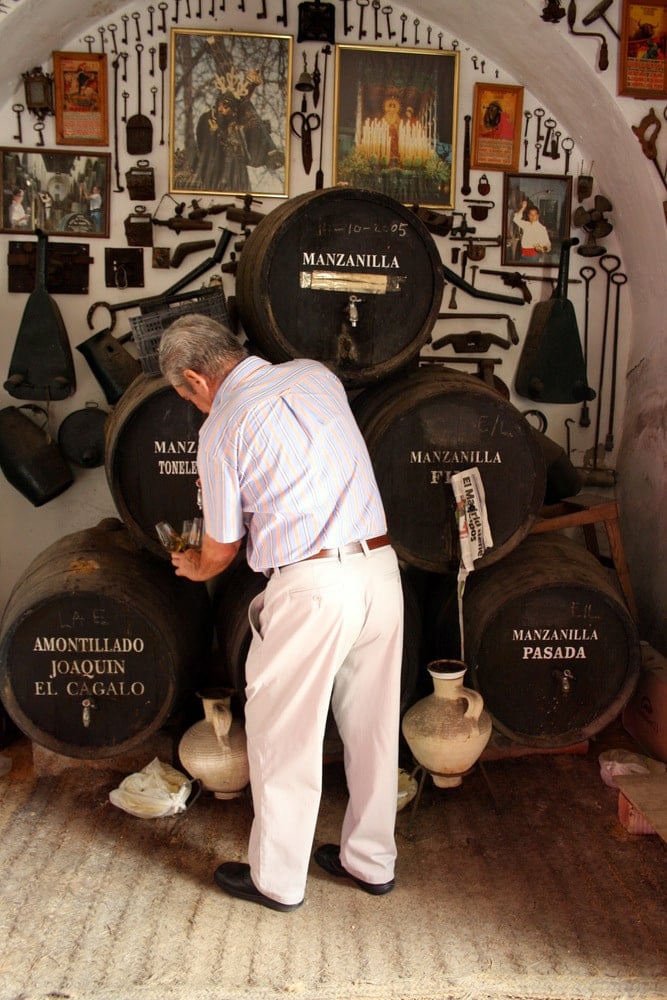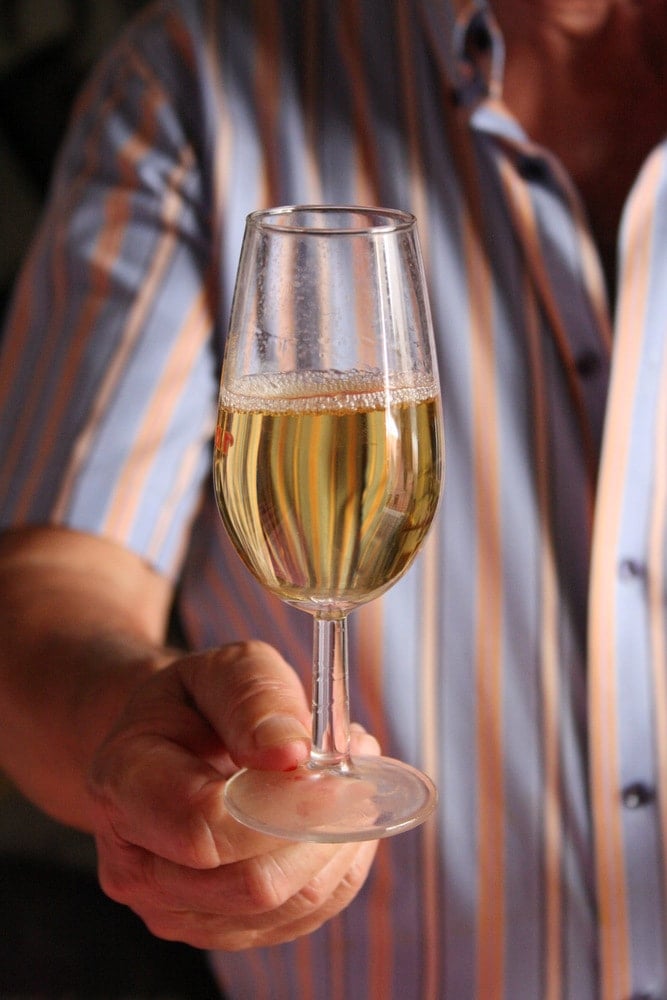 Their little club was exquisitely decorated-- there were pictures of famous bull fighters, flamenco dancers and musicians, and family and friends along the wall. They fought to be seen among more exotic specimens such as fish jaws, seashells, hunting tools, and lots of virgins.
I barely remember our conversation-- there were plenty of laughs, definitely an unorthodox joke or two and perhaps even a chauvinistic comment-- but, I just recall the joy I felt at being allowed into such a sacred place to share a moment with people who were so different. Their company also made me think about the beauty of such strong, lasting friendships that are so difficult to achieve and maintain in today's constantly moving world.
I'll admit, I was kind of jealous of the man cave...