Fun fact: there's really no such thing as "kid food" in Spain!
When mealtime rolls around, Spanish children usually dig in to whatever the adults are eating. While there are some foods that seem to be kid favorites (white rice with tomato sauce, anything with pasta, and croquettes, just to name a few), Spanish kids scarf down meals that would seem downright exotic to most.
But believe it or not, much of Spanish cuisine is kid friendly by nature. Read on to discover how little ones eat in Spain, and get some of the best Spanish recipes for kids to try at home.
At its best, Spanish food is as unfussy as it gets. Many classic recipes take a handful of basic ingredients—many of which most people already have on hand—and use simple preparation methods to produce delicious results.
That means that some of the best Spanish recipes for kids are really just some of the best Spanish recipes, period! Whether you want to recreate beloved bites from a previous trip to Spain or simply bring some Spanish inspiration to your next meal, here are some dishes that the whole family will love.
How Kids Eat in Spain
Family life is a major element of Spanish culture. It's not uncommon to see entire families out and about—babies and young kids included—sharing a meal at a bar or restaurant well past what would have been bedtime in other countries.
Both at restaurants and at home, kids and adults eat the same things the overwhelming majority of the time. You won't see any kids' menus here! But with Spanish recipes for kids being so easy to find, there's really no need for them.
Some of the dishes you'll find kids eating in Spain may be downright surprising—unfamiliar seafood and entire hearty stews among them. But look a little closer and you'll see that even these seemingly grown-up foods are surprisingly simple—as the best Spanish dishes tend to be—and offer some universally kid-friendly elements. (What child wouldn't love the simple noodle soup and chunks of sausage that make up part of a cocido madrileño?)
Spanish School Lunches
Not all children in Spain eat lunch at school. Depending on the region, grade level, and type of school, some class schedules will end for the day right around 2 or 2:30 p.m., getting kids home right on time for Spain's famously late lunch time. In this case, lots of kids will bring a piece of fruit or a bocadillo (a simple sandwich made on crusty baguette-style bread) to munch on during recreo (recess) around 11 a.m.
However, other schools have a lunch break in the middle of the day and serve food in a designated lunch room. Spanish school cafeterias tend to be quite different than what many people remember (at least those of us who grew up in the US!). Think glass dishes, metal silverware, pitchers of water and baskets of sliced bread, and a family-style serving setup (no waiting in the lunch line here!).
As for the food, Spanish school lunches eschew chicken nuggets and grilled cheese in favor of stews, seafood, and meat-heavy dishes. You can check out the specifics in our roundup of typical school lunches in Spain, but rest assured this isn't your average kids' menu!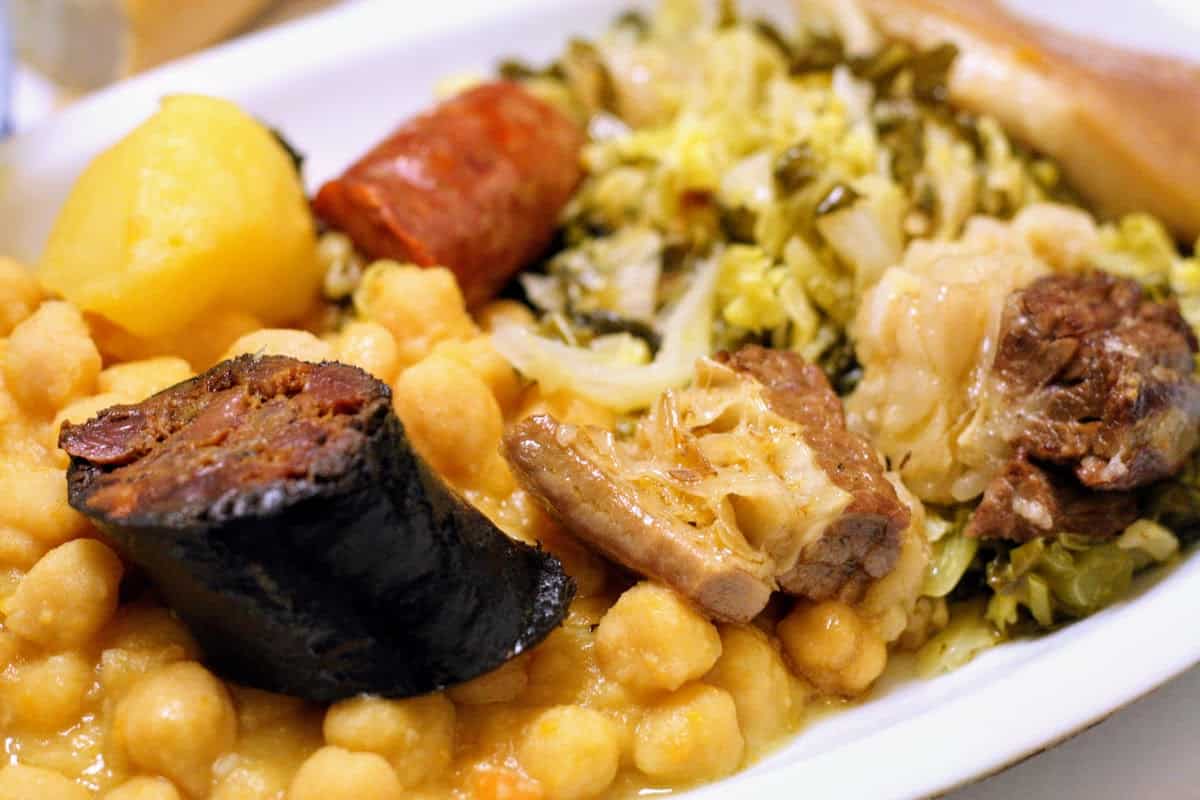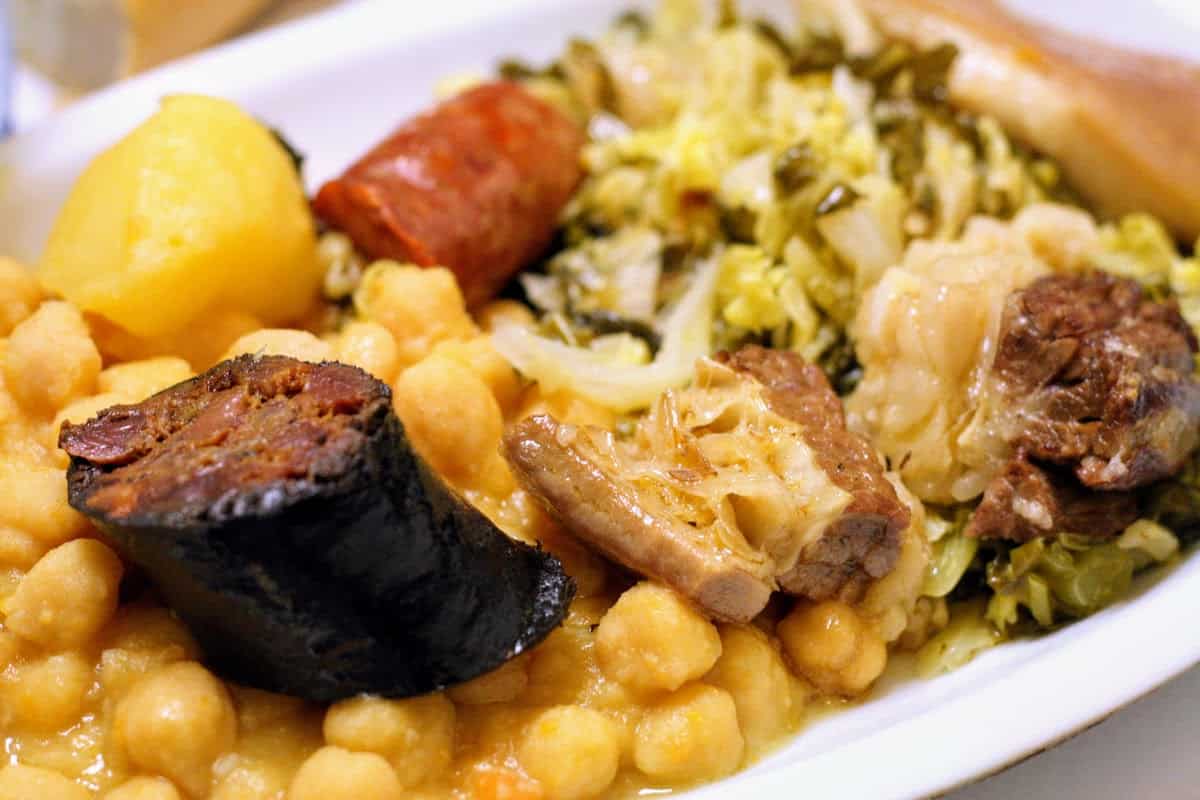 Popular Spanish Snacks for Kids
The merienda, or traditional mid-afternoon snack, is sacred for Spanish kids. Around 5 or 6 p.m., children throughout Spain start digging in to the meal they've waited all day for.
Like foods at other mealtimes, some of the most typical Spanish snacks for kids may be quite surprising. Sandwiches are a popular option for merienda, and while some may seem simple enough (like the classic mixto of ham and cheese), others seem downright baffling. Perhaps the most beloved among Spanish niños is the bocadillo de paté, made with spreadable meaty pastes in such interesting flavors as ham, chicken, and even duck liver.
On the sweet side of things, though, you'll find some options that are more universally beloved by kids. We're talking pastries, yogurt, and fried dough in any form.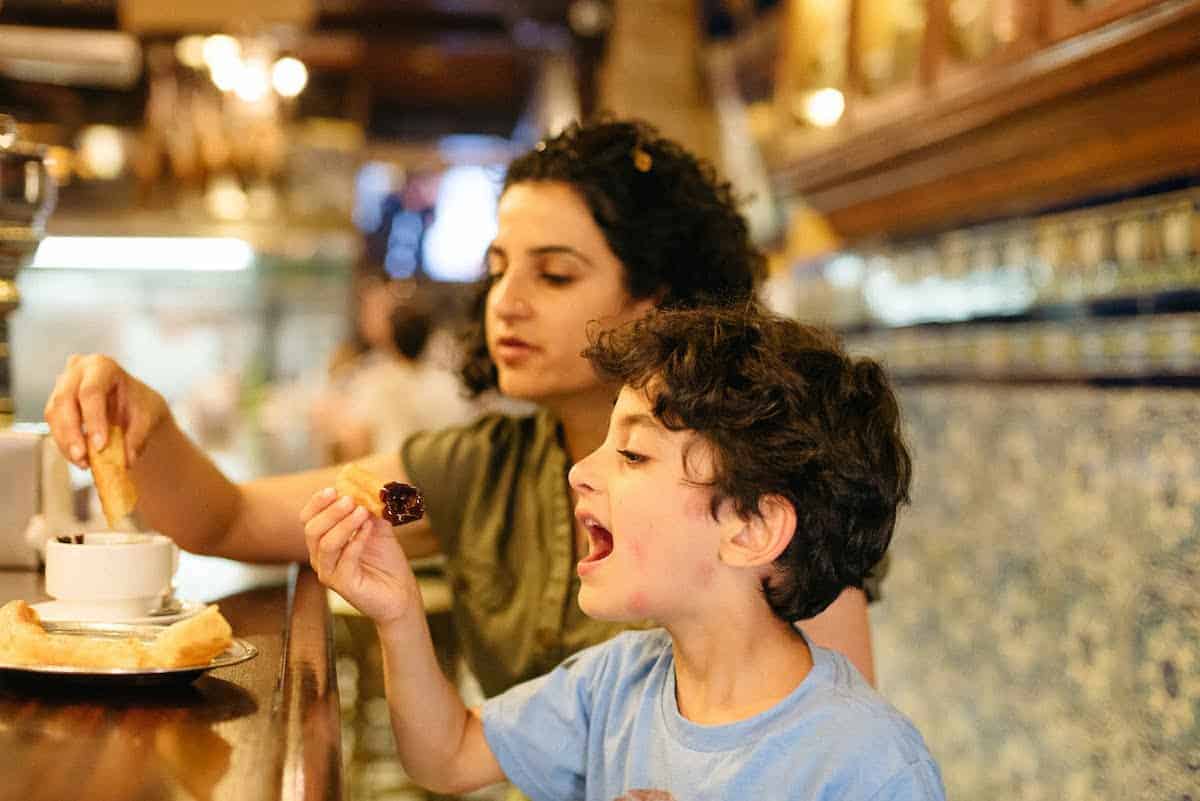 Kid-Friendly Spanish Recipes
Ready to start devouring some of the best Spanish food as a family? Here are some of the best Spanish recipes for kids that everyone will love!
Croquettes
These crispy, creamy, fried balls of goodness are perfect for little hands, and a great tapa for adults as well. You'll find croquetas in every flavor under the sun, but some kid-approved classics are ham, chicken, potato, and even salt cod.
Make them: Spanish Ham Croquettes Recipe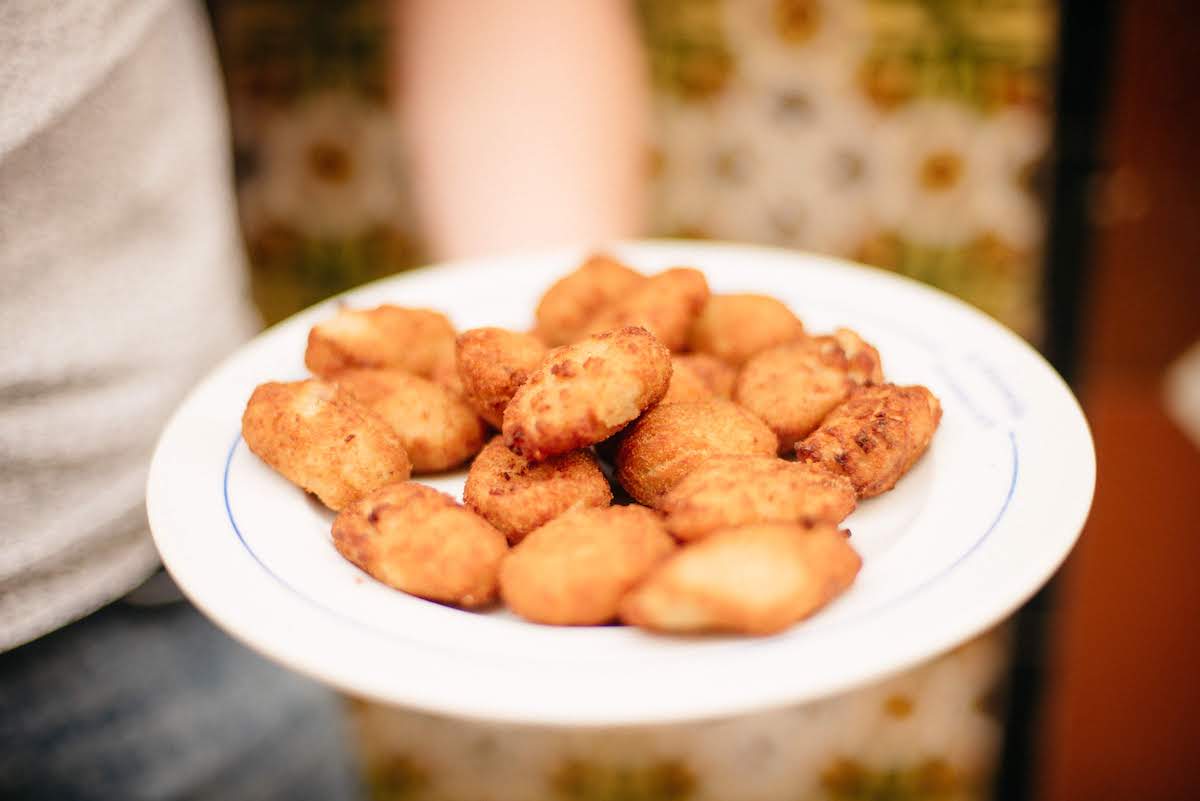 Tortilla de Patatas
Spain's beloved egg and potato omelet is one of the most kid-friendly recipes out there. Its familiar flavors and ingredients will make it a hit with even the pickiest of little eaters!
Make it: Best Spanish Tortilla Recipe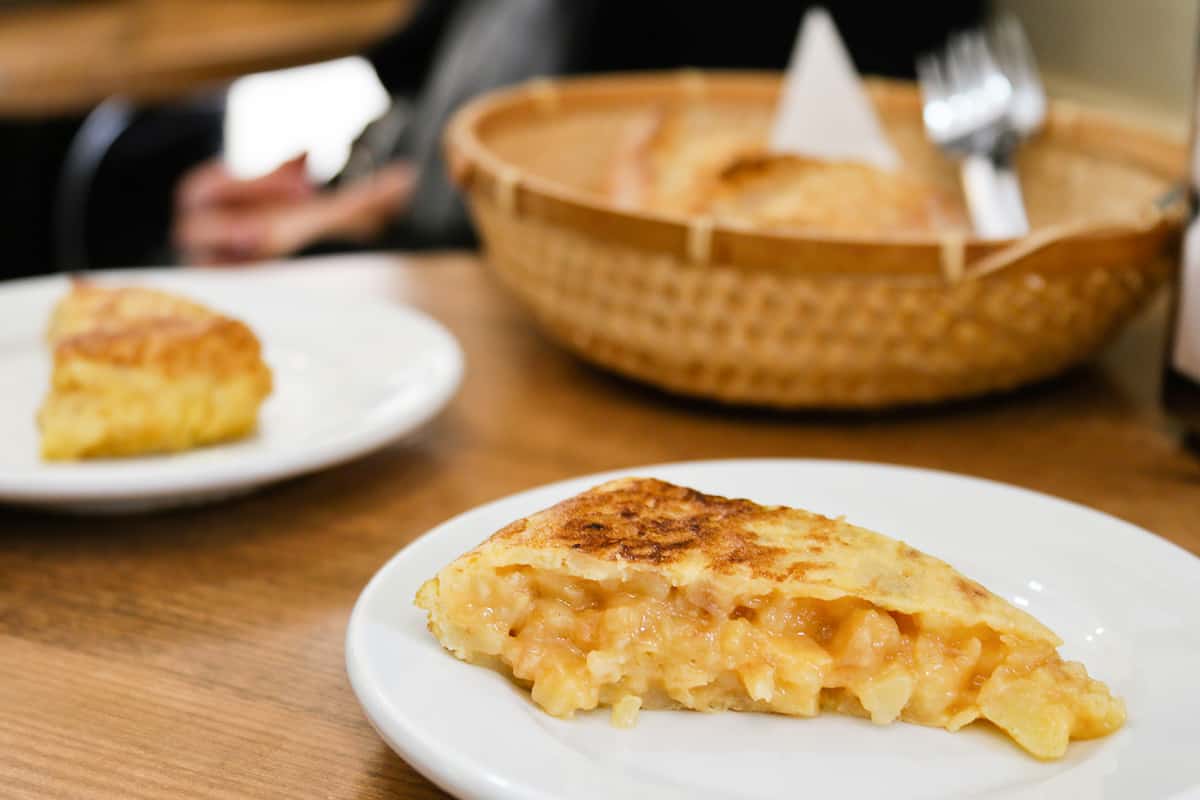 Fried Calamari
Squid rings are a surprisingly great recipe for kids, especially prepared the Spanish way. The calamari itself is tender and perfectly crispy when fried, and it gets a simple yet nice flavor from a handful of seasonings. Plus, anything fried is sure to be a winner among kids anywhere in the world!
Make it: Spanish Fried Calamari Recipe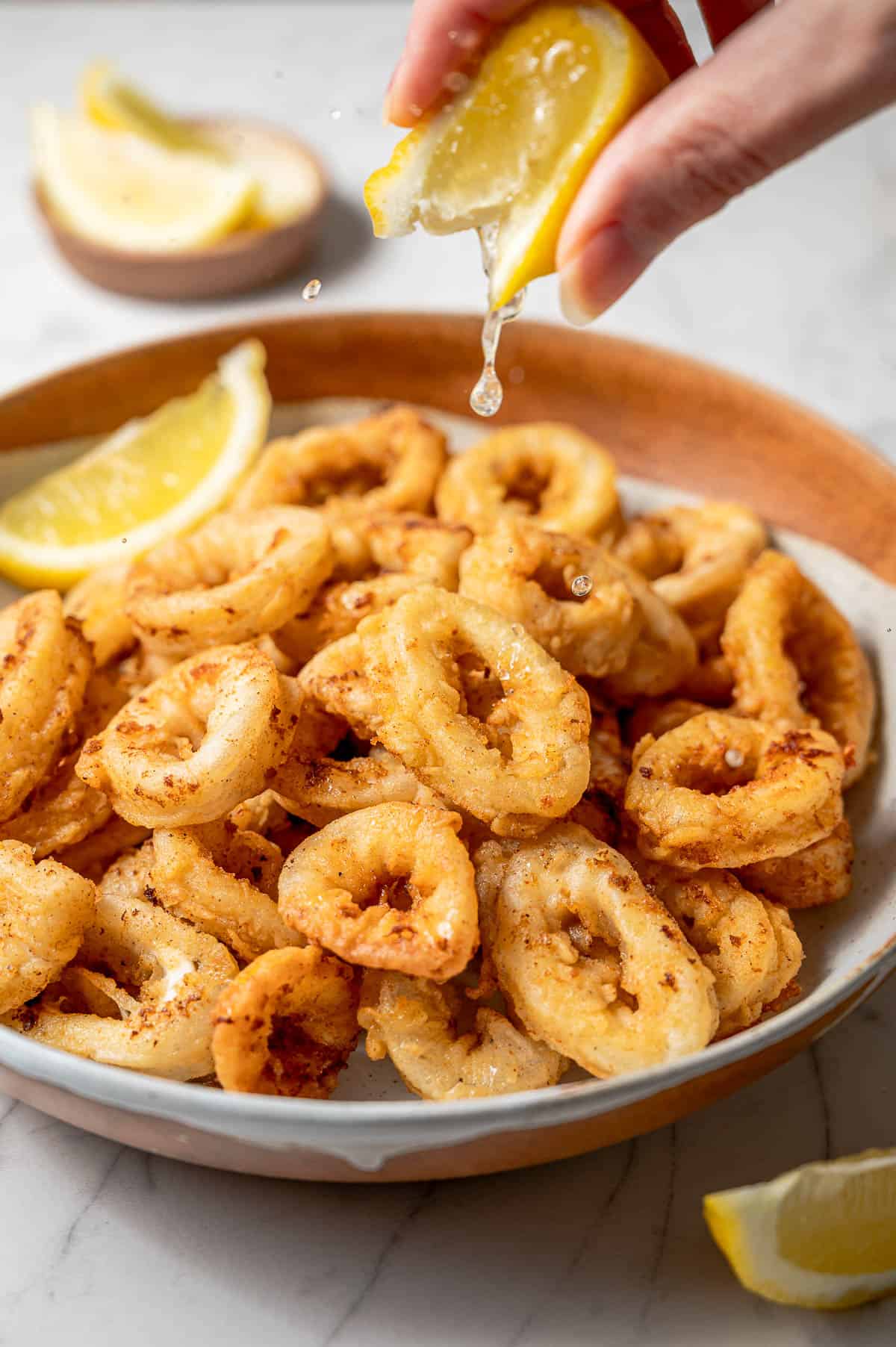 Tuna Pasta
The only way to make pasta in tomato sauce even better: Add a can of Spain's excellent tinned tuna. The resulting dish makes the perfect family meal for busy weeknights!
Make it: Tuna Pasta Recipe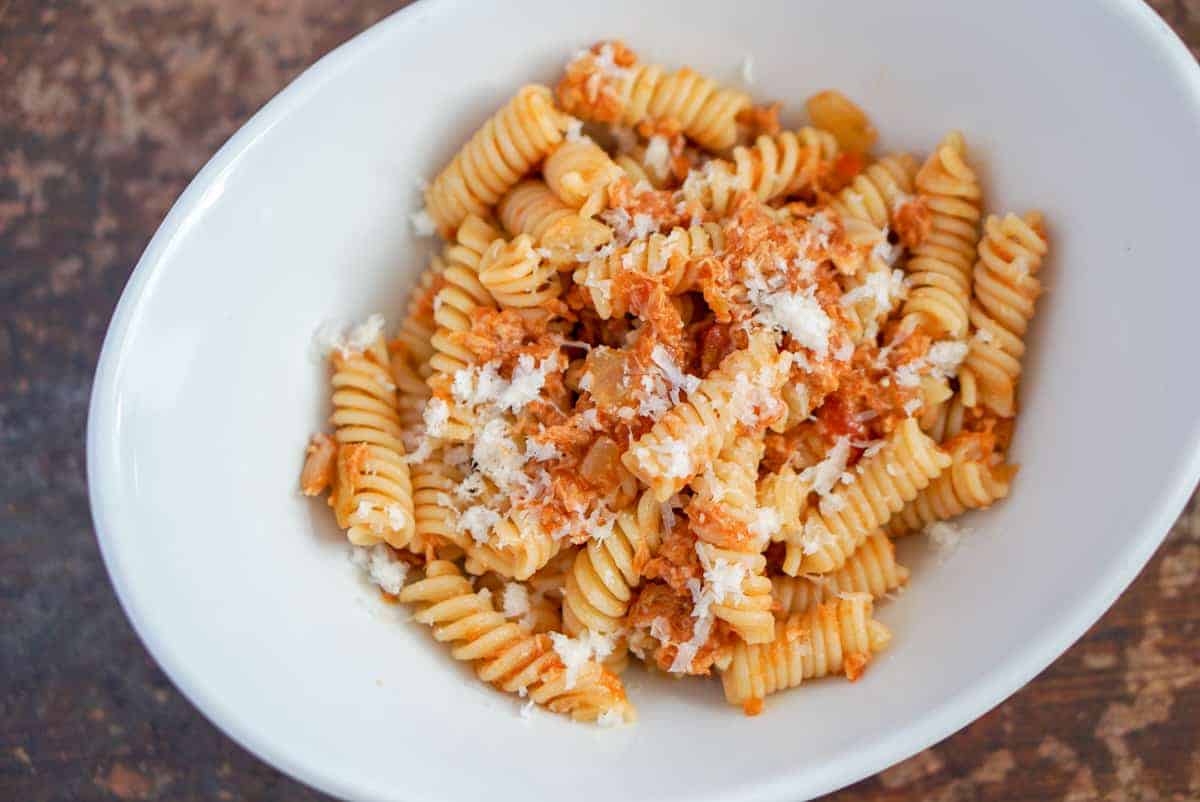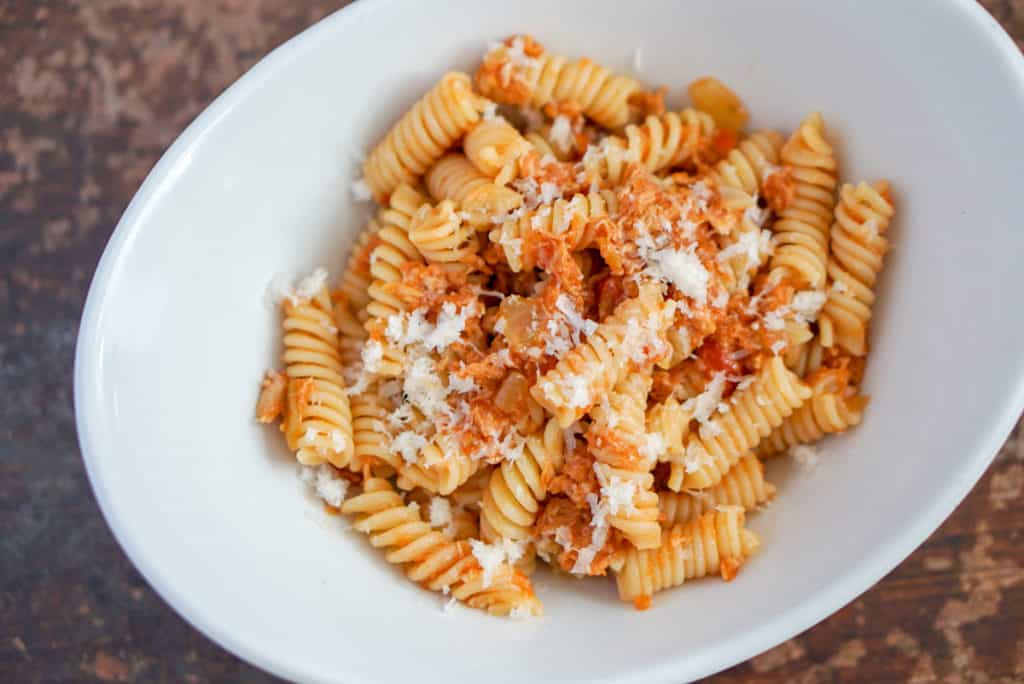 Roast Chicken
What kid doesn't love chicken? This juicy and flavorful Spanish version requires just 15 minutes of prep time and makes a seriously impressive meal that even the littlest eaters are sure to devour.
Make it: Spanish Roast Chicken Recipe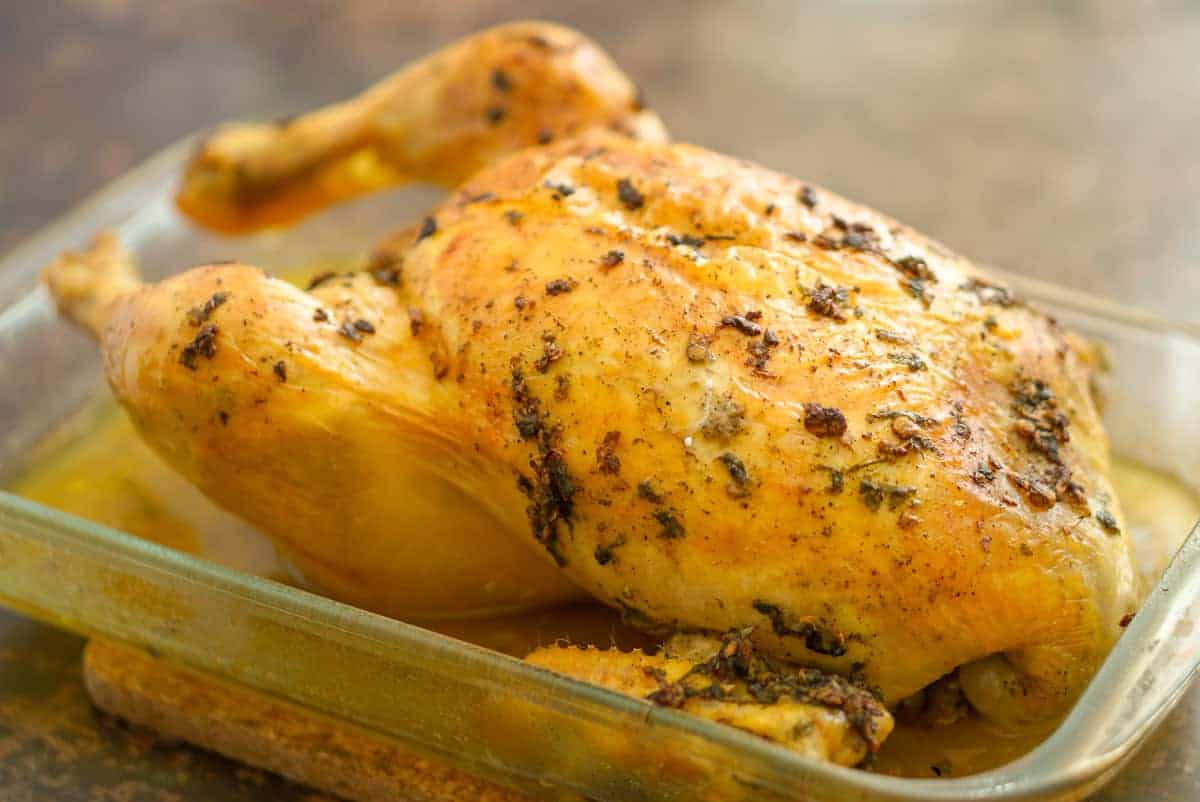 Churros & Chocolate
Last but not least on this roundup of Spanish recipes for kids: the most beloved afternoon snack around among Spanish children! Light and crispy churros are easier than you think to make at home, and are absolute perfection when paired with thick, rich Spanish hot chocolate.
Make it: Spanish Churros Recipe & Spanish Hot Chocolate Recipe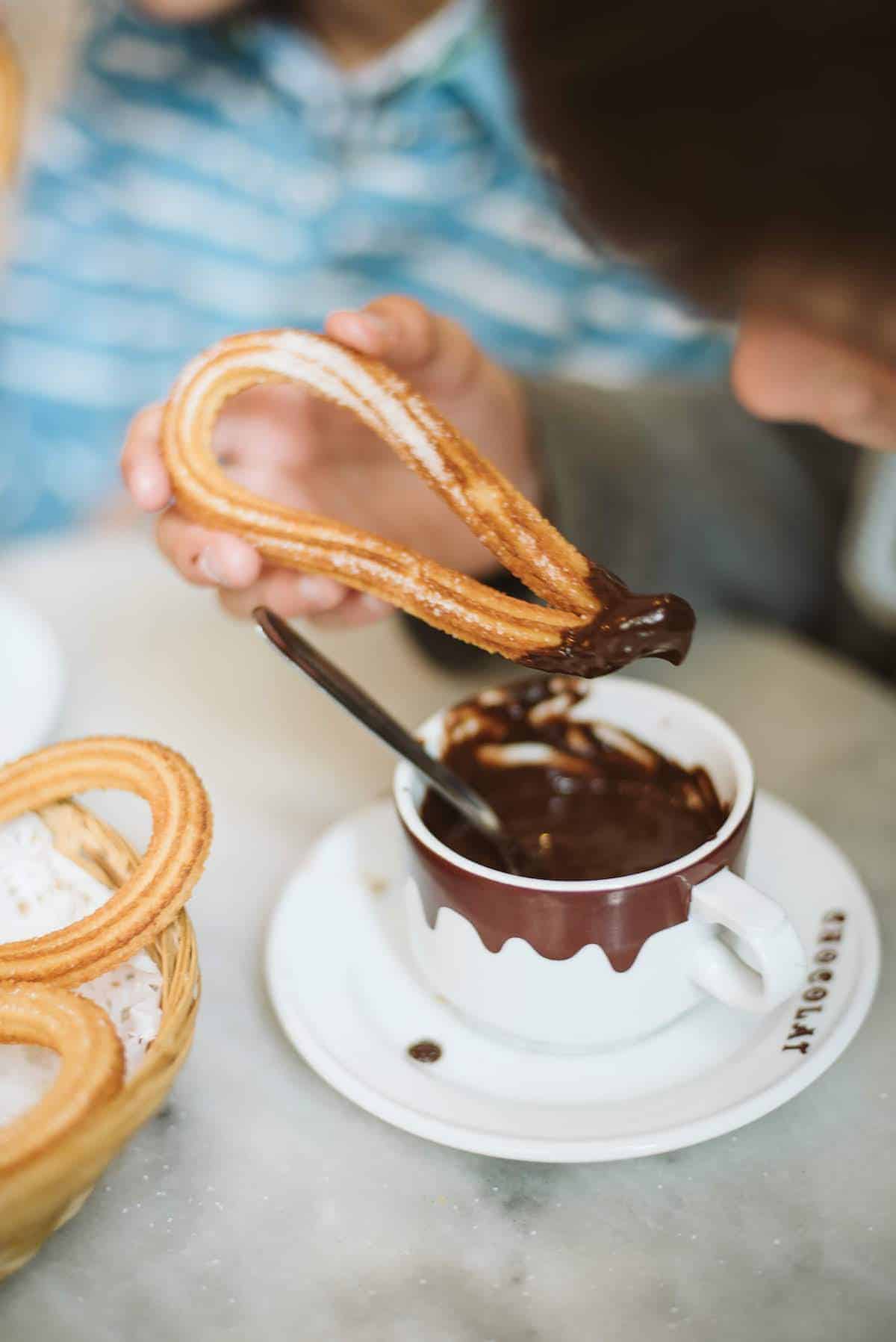 Spanish Recipes for Kids FAQs
What do Spanish children drink?
Many drinks popular among Spanish kids are universal favorites: a glass of orange juice or milk in the morning, or a soft drink every once in a while. But there are a few common options that are undeniably Spanish. The ubiquitous Colacao chocolate drink (which can be enjoyed hot or cold) and juice boxes that get an extra boost of calcium thanks to a splash of milk are both popular choices!
Do Spanish children eat lunch at school?
Sometimes! Some schools finish early enough that children can eat lunch at home with their families at around 2:30 or 3 p.m. Others have a lunch break during the school day at which point students enjoy a hot meal.
What is a Spanish snack?
Spanish kids are big snackers, and the mid-afternoon snacking period of merienda is arguably the most important meal of the day (or at least the most anticipated!). Popular snacks among children in Spain include sandwiches with ham and cheese or paté spread, fresh fruit, yogurt, and pastries.
Update Notice: This post was originally published on October 21, 2015 and was republished with new text and photos on May 26, 2021.
Hungry for more? Sign up for my free weekly newsletter and receive a new Spanish recipe once a week! Join today and get my FREE Spanish ingredient essentials guide!