Today Lindsey shares her guide on where to buy wine in Madrid. These are shops I frequent often and they're all worth a visit!
Wine has been an integral part of Spanish culture for centuries. It's more than just a drink—it's a way to bond with friends, family, colleagues, strangers...you name it! And whether you decide to drink it standing at the bar of a centuries-old taberna or outside on a sunny terrace, each glass is an experience in and of itself.
Sometimes, though, the best place to enjoy a nice glass of wine is at home. In that case, don't just head to the supermarket and buy the first bottle you spot. Madrid features dozens, if not hundreds, of incredible wine shops that often offer much better quality, variety, and value than the supermarkets.
Here's where to buy wine in Madrid so you can be sure to lock in all of the above.
Where to Buy Wine in Madrid
1. Madrid & Darracott
Despite only having opened its doors in 2018, Madrid & Darracott (Duque de Rivas, 8) has already established itself as a reference for where to buy wine in Madrid. Run by Luke and Roque—two wine lovers and Madrid locals who have been friends for nearly a decade—this bright, welcoming shop is so much more than just a wine store. It's a place where you can experience wine in a totally different way, featuring surprising varieties that have a story to tell. These guys truly know and love their wine, and they're more than happy to share that passion with everyone who walks through the doors of the shop.
What I love most about this place is the variety of wine-themed events they host, making it easy for even the most amateur vino fan to brush up on their knowledge in a friendly, unpretentious setting. From daily tastings that give you a primer on Spanish wine to themed tastings, there's an experience for everyone—wine newbies and budding sommeliers alike. All in all, this is truly a place to have Spanish wine as it was meant to be experienced: by living it.
2. El Corte Inglés Gourmet Experience
I know this seems counterintuitive to what I said earlier about not buying wine at your nearest supermarket. However, national department store behemoth El Corte Inglés isn't just your average grocery store—especially not when it includes the crown jewel that is the Gourmet Experience.
Madrid boasts four El Corte Inglés locations that feature a Gourmet Experience: Callao, Serrano, Castellana, and Goya. Each has a fabulous bodega offering hundreds of both national and international wines, from small, lesser-known producers as well as major global brands. The selection here is truly unbeatable, and the market-style gastro space that houses the Gourmet Experience makes it easy to continue your shopping all under one roof.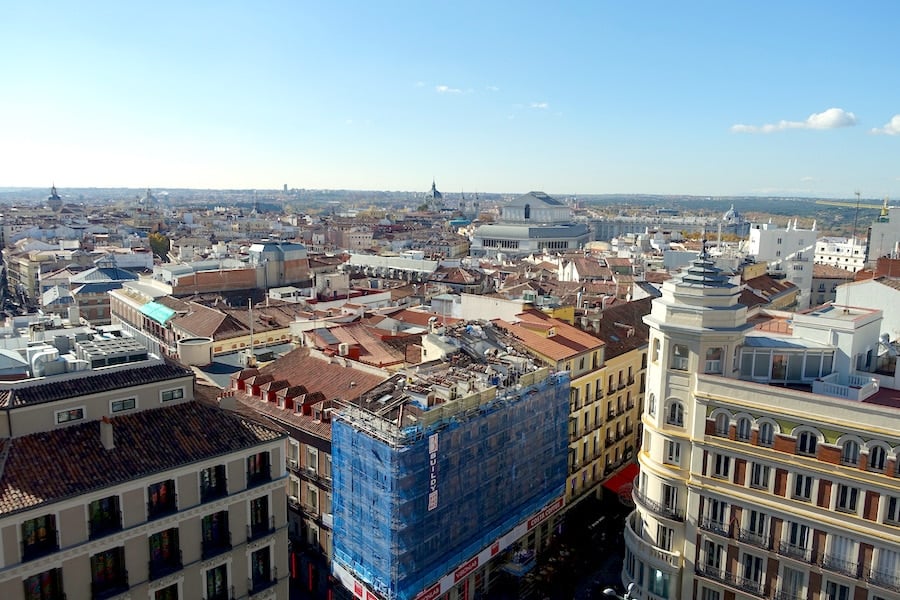 3. Casa Gonzalez
Despite its central location, Madrid's charming Barrio de las Letras isn't really on most tourists' radar yet. As a result, it's managed to retain its picturesque charm in the form of hidden literary references, quaint tree-lined streets, and dozens of locally owned small businesses. One such place is Casa Gonzalez (Calle del León, 12), which has the honor of being one of the most classic, timeless options for where to buy wine in Madrid.
See more: Ewan's guide to Madrid's Literary Quarter
It's safe to say that the family that runs the place knows what they're doing. In business since 1931, they've established themselves as leaders on the Madrid wine scene, all while staying true to the humble roots that have made Casa Gonzalez a neighborhood favorite for nearly 90 years. Their beautiful shop houses more than 210 exquisite Spanish wines from the top denominaciones de origen, 45 of which are available by the glass if you'd like a taste before you commit to buying a bottle. The wine shares the spotlight with a selection of Spain's highest quality cured meats and cheeses, canned goods, and more. For a truly authentic experience that will make you feel as welcome as the most regular local customer, this is the place to be.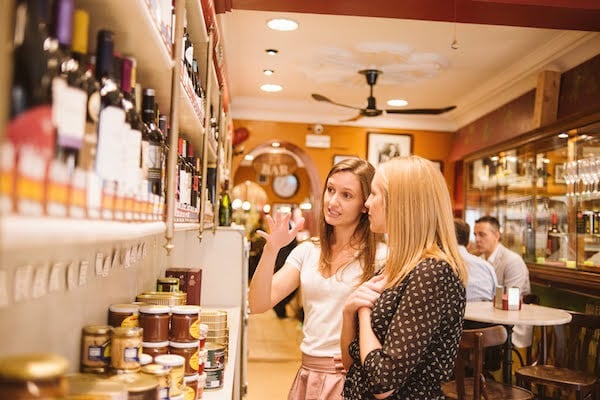 4. Bodega Los Rosales
If you still haven't gotten your fill of wine in the lovely Barrio de las Letras, don't go far. While you're in this neck of the woods, another fabulous option for where to buy wine in Madrid is Los Rosales (Calle de Echegaray, 17). The place is small, but what it lacks in space it makes up for in its incredible selection of wines from all over Spain. Particularly of note is their excellent variety of Andalusian sherries, which is among the best in Madrid.
In a similar vein to Casa Gonzalez, this charming gourmet shop will whisk you back in time to the Madrid of the early 20th century. Its old-school charm and kind, courteous, and knowledgable staff help to make your experience memorable from the moment you walk through the door. Don't leave without sampling some of their fabulous gourmet food products in addition to the great wine.
See Also: Not ready to buy a bottle just yet? Amy's guide to the top wine bars in Madrid might be just what you're looking for.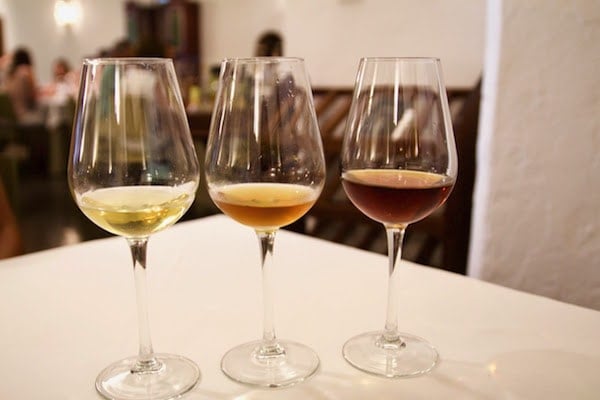 5. La Fisna
What could be better than a wine boutique? That's how La Fisna (Calle del Amparo, 91) describes itself, and the description couldn't be more fitting for this adorable little shop in the heart of vibrant Lavapiés. With chic, modern decor and the warm, welcoming vibe of a classic Spanish bar, it's been the top choice for where to buy wine in Madrid's most eclectic barrio for more than a decade.
What makes La Fisna especially noteworthy is the fact that a great majority of their wines are sold exclusively in the shop, making it a must for fans of rare varieties that you can't find anywhere else. Nevertheless, despite their exclusivity, owners Delia and Iñaki are committed to selling their products at affordable prices, keeping their gem of a wine selection accessible to any budget. The same goes for their tasty tapas, which pair beautifully with one of their forty wines available by the glass if you'd like to grab a bite while you shop.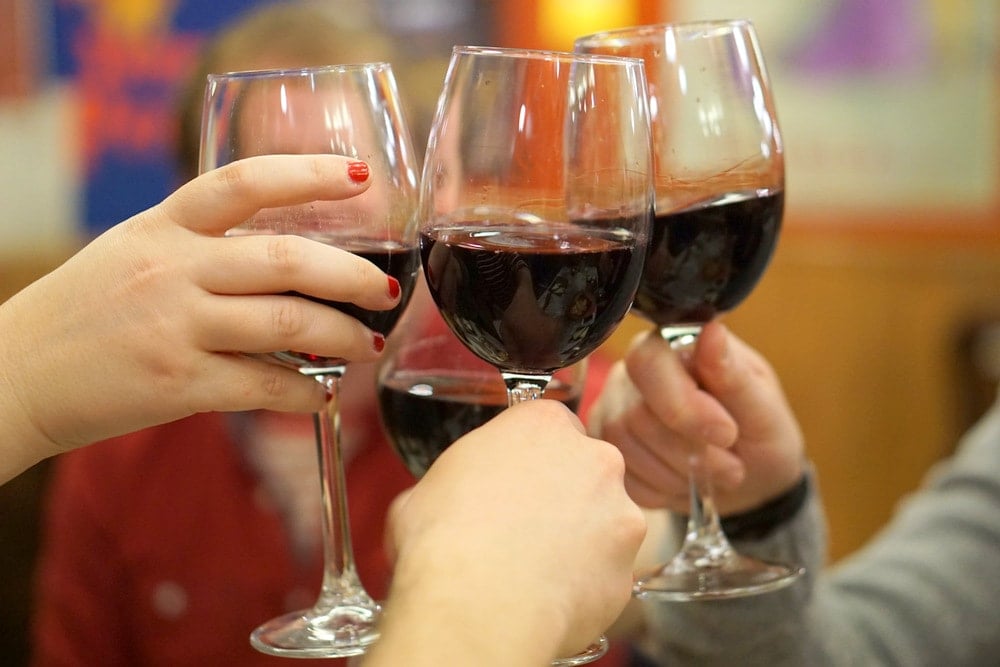 6. Lavinia
Last but certainly not least of this roundup of where to buy wine in Madrid: a verifiable wine temple comprising two entire floors in the heart of sophisticated Salamanca. Lavinia (Calle de José Ortega y Gasset, 16), with its self-serve decanting machines and temperature-controlled storage system, is a sleek, contemporary mecca comprising more than 4,500 references.
With so many different wines available, the thought of trying to recall specific details about each and every one might make the average person's head spin. However, Lavinia's team of expert sommeliers knows every single wine on the premises like the back of their hand and can give personalized recommendations at the drop of a hat. To take your wine experience one step further, be sure to attend one of their fabulous tasting events or enjoy a meal at their onsite restaurant on the floor above the shop.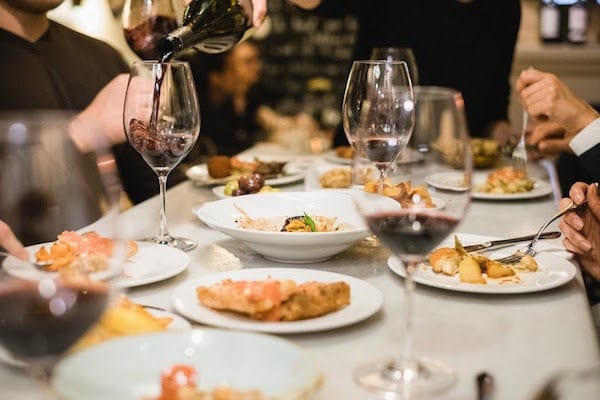 Try before you buy!
Want to drink wine like a local in Madrid? Swing by Devour Madrid's Spanish Wine Tasting, a fun, informal event hosted in a cozy and colorful tasting space. You'll sample six of Spain's best wines from all over the country, each perfectly paired with a selection of simple, tasty tapas fresh from the local market.
Prefer to stay on the move as you sip your wine? You'll love Devour Madrid's Tapas, Taverns & History Tour. This journey back in time to the glamorous Madrid of the past will take you off the beaten path and into four legendary historic bars, with incredible wines available at every stop. No matter which experience you choose, you'll be drinking excellent wine with new friends—what could be better?
Do you have any additional tips on where to buy wine in Madrid? Leave a comment below!
Pin me!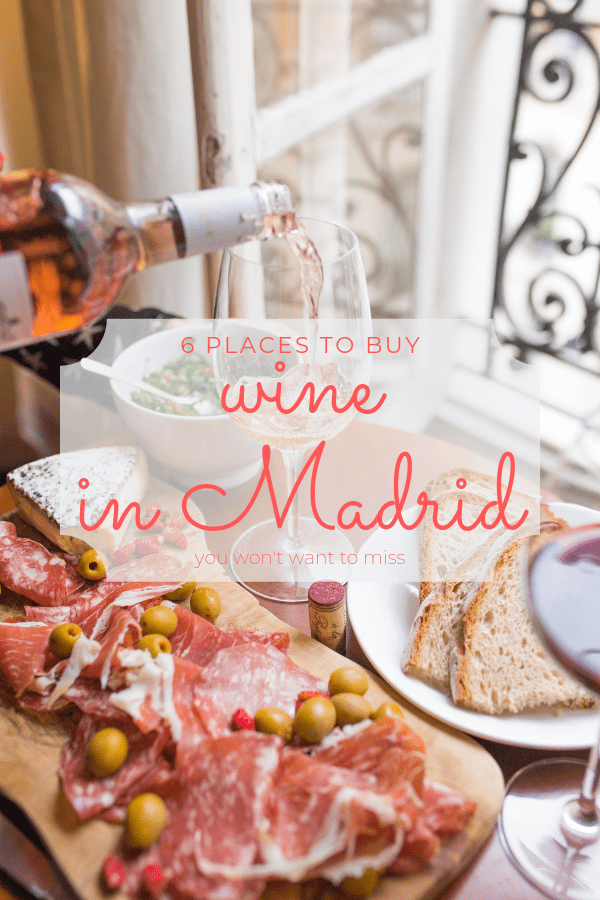 Photo Credit: John Canelis on Unsplash