Sunday might just be the best day to live like a local in Malaga. There's so much to see and do, but without the usual weekday rush, and of course, it's the best day of the week to enjoy a slow, lazy meal with friends and family. If you're wondering where to eat in Malaga on Sundays, you've come to the right place—here's where you can end your weekend on a delicious note.
Where to Eat in Malaga on Sundays
1. Clandestino
A unique rustic, eclectic design and top-of-the-line cuisine make Clandestino (Calle Niño de Guevara, 3) stand out as one of the best options for where to eat in Malaga on Sundays. A bit of a hidden gem tucked away in the city center, their team uses market-fresh ingredients to create unforgettable dishes with both Spanish and international flair. As a bonus, their kitchen is "non-stop" all weekend long—perfect for eating at any time of day!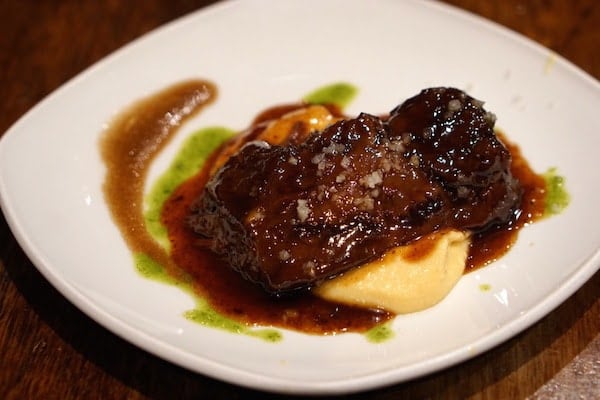 2. Mesón Mariano
Enjoy classic, homestyle Spanish cooking at its finest at this lovely little family-run restaurant. Mesón Mariano (Calle Granados, 2) has been a local favorite for years, and as soon as you take your first bite, you'll understand why. Their artichokes with white wine sauce and jamón are the star plate, but everything they prepare is guaranteed to be amazing. This is where to eat in Malaga on Sundays if you want to truly feel at home among the locals.
3. La Reserva 12
A standout on Malaga's gastronomic scene, La Reserva 12 (Calle Bolsa, 12) is where to eat in Malaga on Sundays if you're looking for an unbeatable location, gorgeous terrace and delicious food. Their masterfully presented traditional dishes are perfect when paired with a glass of wine from their outstanding selection, and the excellent service and great value for money complete the experience. Stop by after visiting Malaga's main sights in the city center—the incredible location just off of Calle Larios makes it a must!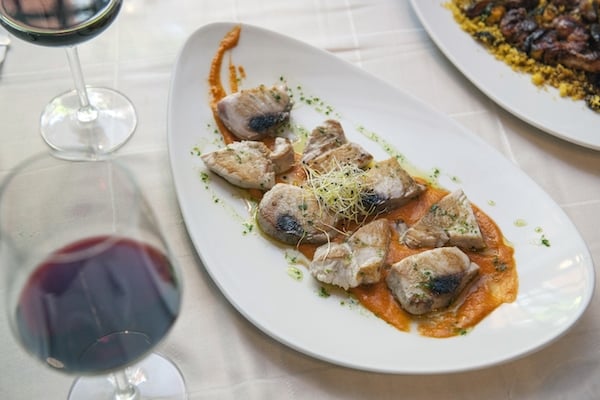 4. Restaurante Montana
Located in a gorgeous 19th century home that once belonged to the Picasso family (yes, those Picassos), Restaurante Montana (Calle Compás de la Victoria, 5) is home to some of the best traditional malagueño dishes in the city. Their exquisite rice dishes, fresh seafood and perfect meats create an unforgettable menu rounded out by their impressive local wine selection. This is where to eat in Malaga on Sundays for a classy yet unpretentious meal in a beautiful setting away from the hustle and bustle of the city center.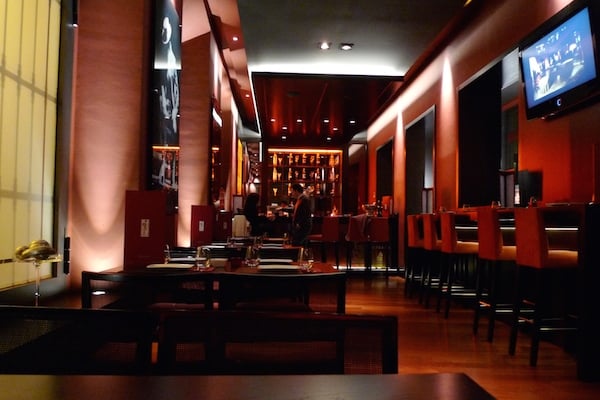 5. El Tapeo de Cervantes
If you're wondering where to eat in Malaga on Sundays for a relaxed midday meal or as a stop on your evening tapas crawl, head to El Tapeo de Cervantes (Calle Cárcer, 8). This fun, vibrant tapas bar in the heart of the city center is constantly packed with locals, but if you don't mind a crowd, it's the perfect place to enjoy a casual meal. The homemade tapas are excellent and best when washed down with an ice cold local beer. They also offer quite a few vegetarian options for those looking for meat-free meals!
Keep planning: What to do in Malaga on Sundays
Pin me!