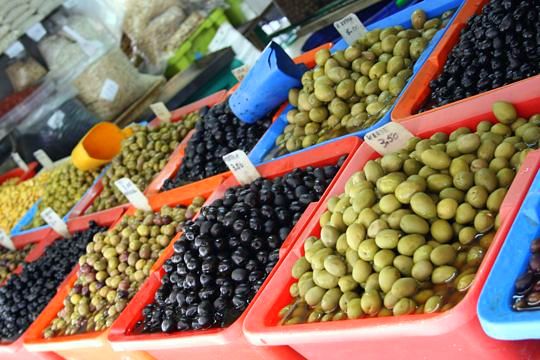 "I don't like olives." It's a phrase I hear spoken often, whether it be from friends coming for a quick visit or patrons on one of my food tours through the markets of Madrid.
I want to roll my eyes, but feign patience — as I once too spoke those words.
The thing is, there are so many olive varieties that it is a shame to swear them off before actually trying the full range (there are over 270 varieties in Spain alone!). When I arrived for a semester abroad in Granada, back in University, I didn't think I liked olives either. I'd grown up with them at the table, as my father is Italian-American and adores olives of all shapes and sizes. But he always bought the strong and bitter ones that aren't exactly a good introductory olive.
Read more: Spanish olives 101 guide
In Granada, I started by eating the mild olives served with a caña– and suddenly, I was in love. Over the years have come to be a true fan of just about any and every olive I've tried.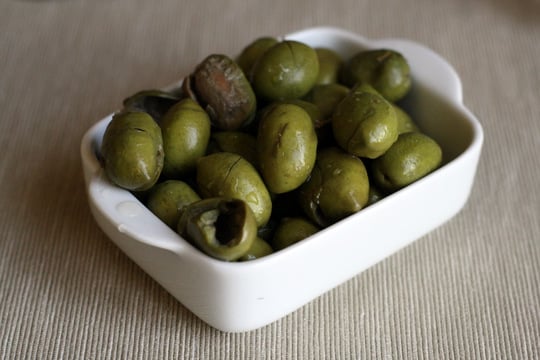 Amazingly enough, I'd say that two out of every three people who come for a visit claiming not to like olives find at least one that they enjoy. The delicious Madrid style olive, called Campo Real, is surprisingly popular among supposed olive haters. I've been told it "tastes like pizza"! Proof that some just need to keep trying.
Where to shop for olives in Madrid
My favorite olive booths in Madrid are in my two favorite markets. In Mercado Antón Martín you'll find Aceitunas Juanjo, and in Mercado de la Paz you can find Aceitunas Miguel Angél. Both offer a fantastic variety and let you taste before you buy.
Different options
Campo Real: Typical of Madrid, these dark green olives are marinated with oregano, marjoram, fennel, and garlic.
Utrerañas: These light green olives are marinated with thyme and bay leaf, and are typical in Utrera.
Malagueñas: A more bitter choice, these Malaga style olives are purposely smashed and marinated with a saline bath, garlic, thyme, fennel, and lemon.
Manzanilla: Typical of the south, these subtle olives can be marinated with vinegar, lemon peel, and paprika.
Jaén: Another bitter olive, smashed to marinate better, they are usually marinated with thyme, garlic, fennel, bay leaf, and sometimes orange peel.
Aragon: These small black olives are prepared with garlic, thyme, laurel and vinegar.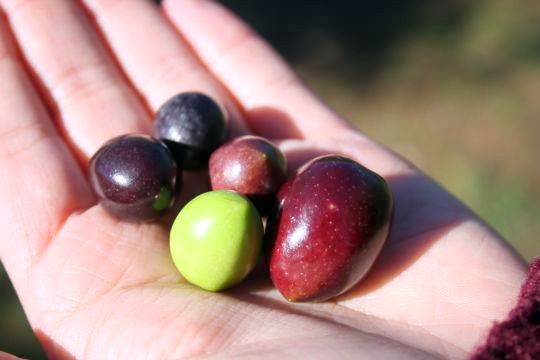 This is only a general guideline for what you might find at your favorite market. Each olive vendor has their own marinades, and often have a de la casa variety or a de la abuela (grandma style!), which Juanjo tells me are always the best.
My advice is definitely try, try again– don't be shy, go to your local market and taste until you find what you like best. Then relax and enjoy Spain's national snack!
What do you think about olives? Fan or foe?