As Spain's most visited monument, the grandiose Alhambra draws around 8,500 visitors every single day. Due to the high volume of tourism, visits are scheduled and regulated like clockwork. As a result, tickets can sell out months in advance—and often do. However, there are a few lesser-known ways of getting tickets, and even if you think you're out of luck, you may be able to experience Granada's most special monument after all. If you've just discovered that the Alhambra is sold out for the dates you plan to visit, here are some alternatives.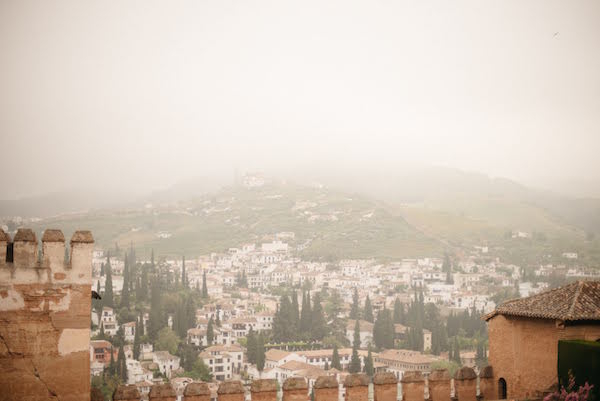 What to Do when the Alhambra is Sold Out
Why does the Alhambra often sell out so far in advance?
With the monument receiving thousands of visitors a day, Granada's tourism board is serious about controlling access to the Alhambra in order to preserve and protect the centuries-old space from massive crowds. Because of this, they only make a certain number of individual tickets to the site available per day. And when it comes to the Nasrid Palaces—the most popular part of the Alhambra—it gets even more regulated. When reserving your tickets, you must choose the time that you want to enter the palaces—you won't be able to access them at any other moment.
As of November 2017, you can no longer buy same-day tickets at the ticket office. You must purchase tickets in advance, either online or by phone. It's generally recommended tickets as early as possible (three months in advance), so you don't face the disappointment of learning the Alhambra is sold out on the days you want to go.
Is there any other way to get tickets if the Alhambra is sold out?
You're in luck—there are a few other ways to experience this magical monument if the general daytime visit to the Alhambra is sold out on your dates.
Skip the palaces: If you still want to get a taste for the Alhambra, book a reduced price ticket for the Generalife gardens and the Alcazaba fortress. These areas often have much more availability than the time-regulated palace visits.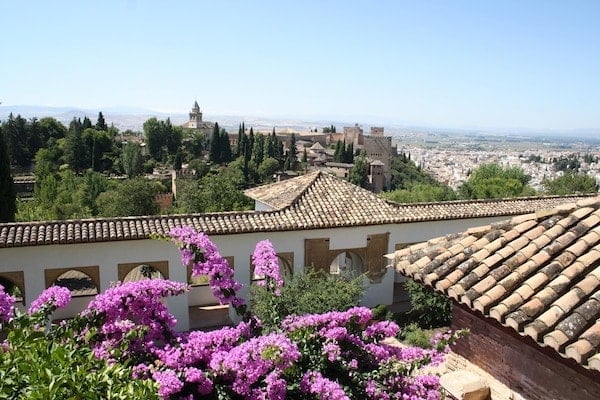 Consider a night visit: For a hauntingly beautiful view of the Alhambra that few get to experience, look into a nighttime visit. Keep in mind that for nighttime visits, tickets to the Nasrid Palaces are sold separately from tickets to the gardens and fortress. However, these visits don't tend to sell out quite as far in advance as the normal daytime visits, making them a viable option if the Alhambra is sold out during the day.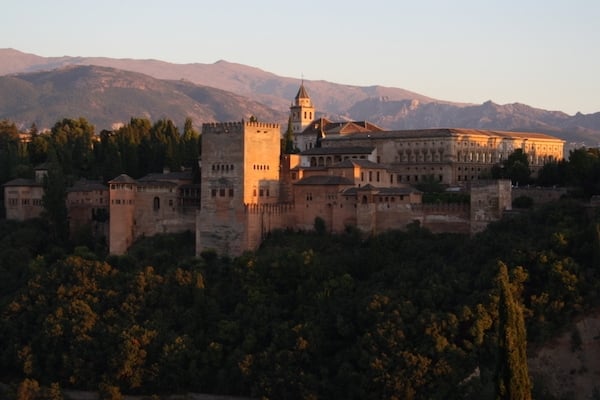 Book a guided tour: A tour is a great way to learn more about the Alhambra in context as you make your way through the incredible monument. If individual entries are sold out, this is an excellent option as well. The official ticketing site offers a dual-tour experience of the Alhambra as well as the Rodriguez-Acosta foundation. However, a quick online search will turn up dozens of great options. Consider asking your hotel or hostel for tour information as well.
Buy the Granada Card: This handy tourist pass gets you access to all of Granada's most iconic monuments, including the Alhambra! Plus, you'll save up to 30 percent compared to buying tickets to everything individually.
None of the above options worked for me. What else can I do in Granada?
Even if the Alhambra is sold out, Granada still has plenty to offer visitors! In addition to dozens of unforgettable sights, it's also home to a great shopping scene, iconic flamenco and more. And, of course, Granada has a gastronomic scene unlike anywhere else in Spain!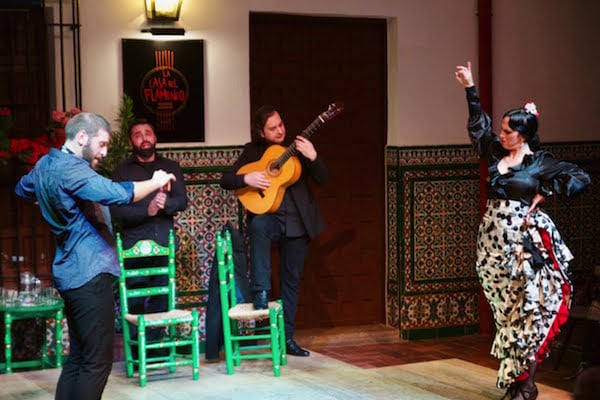 See Also: This complete list of the top tourist attractions in Granada includes several other gems beyond the Alhambra.
Pin me!