Where to stay in Granada? For such a small city, there are a lot of amazing options! Do you want to feel like you've stepped back in time in the picturesque, whitewashed "village" of the Albaicín? Maybe you prefer 5* luxury at the city's stunning Parador? Or perhaps a more bohemian bed and breakfast downtown, or one of Granada's many excellent budget hotels?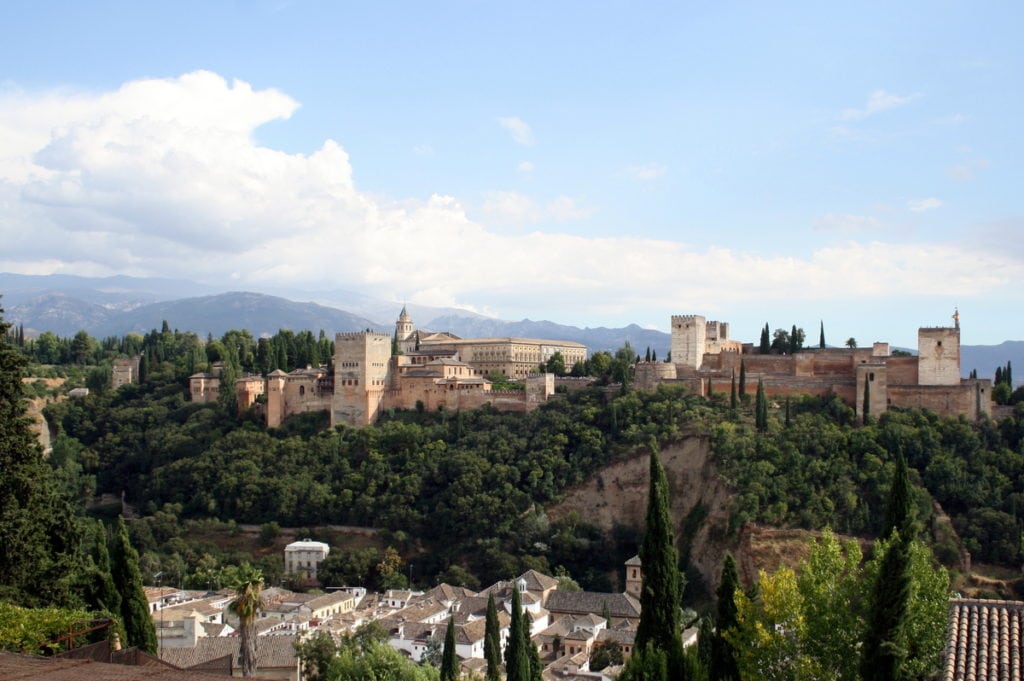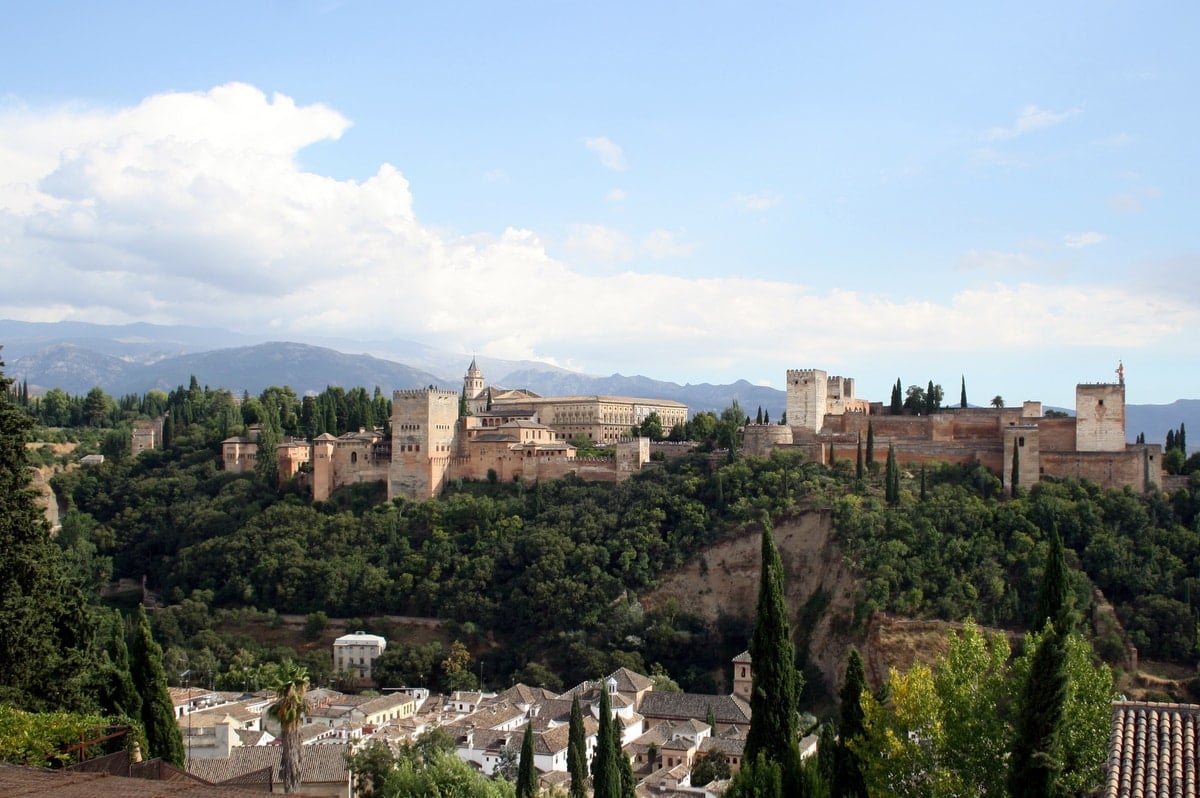 After staying in Granada countless times for work and pleasure these past years, I have seen the wide variety of Granada's hotel options. There are a lot of great places to stay in Granada at a variety of budgets-- that's the most important thing! But there are many differences when it comes to the location and vibe of the area. And since Granada is a small city, booking in advance is highly recommended (especially in the high season for tourism- March to October).
So whether you are in Granada for one night while seeing the Alhambra, or staying for a couple of weeks to explore the area, this guide on where to stay in Granada can help you choose the hotel or accommodation that suits you best.
Where to Stay in Granada — My Top Picks by Area
Granada Historic Center
One of the best areas to stay in Granada is undoubtedly the historic city center. When I lived in Granada (back in 2007!) I considered the center to be everything from the Plaza Nueva down to Camino de Ronda. It includes the area around the Cathedral, and the beautiful Plaza Bib Rambla (with my favorite churros café!). While arguably the most touristy part of town, the center is a great place to stay-- it's generally where I choose for convenience and to be right in the middle of the action. As for food, traditional tapas bars offering Granada's famous complimentary tapas with your drink are scattered among its winding streets and alleyways.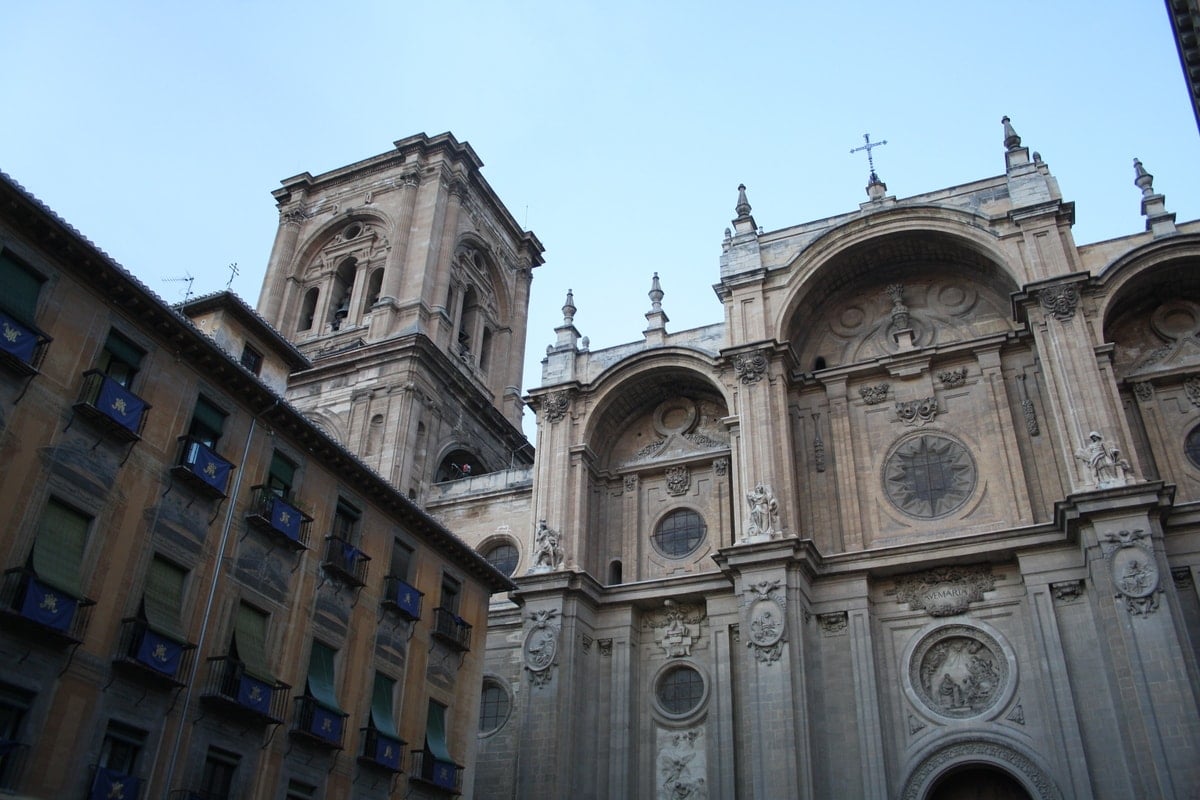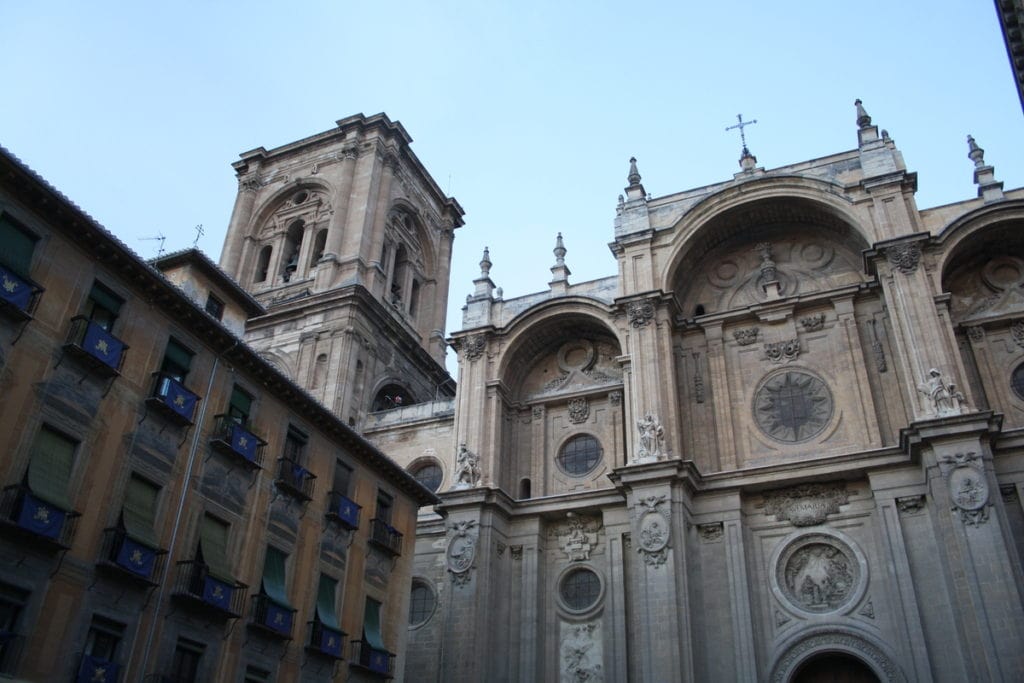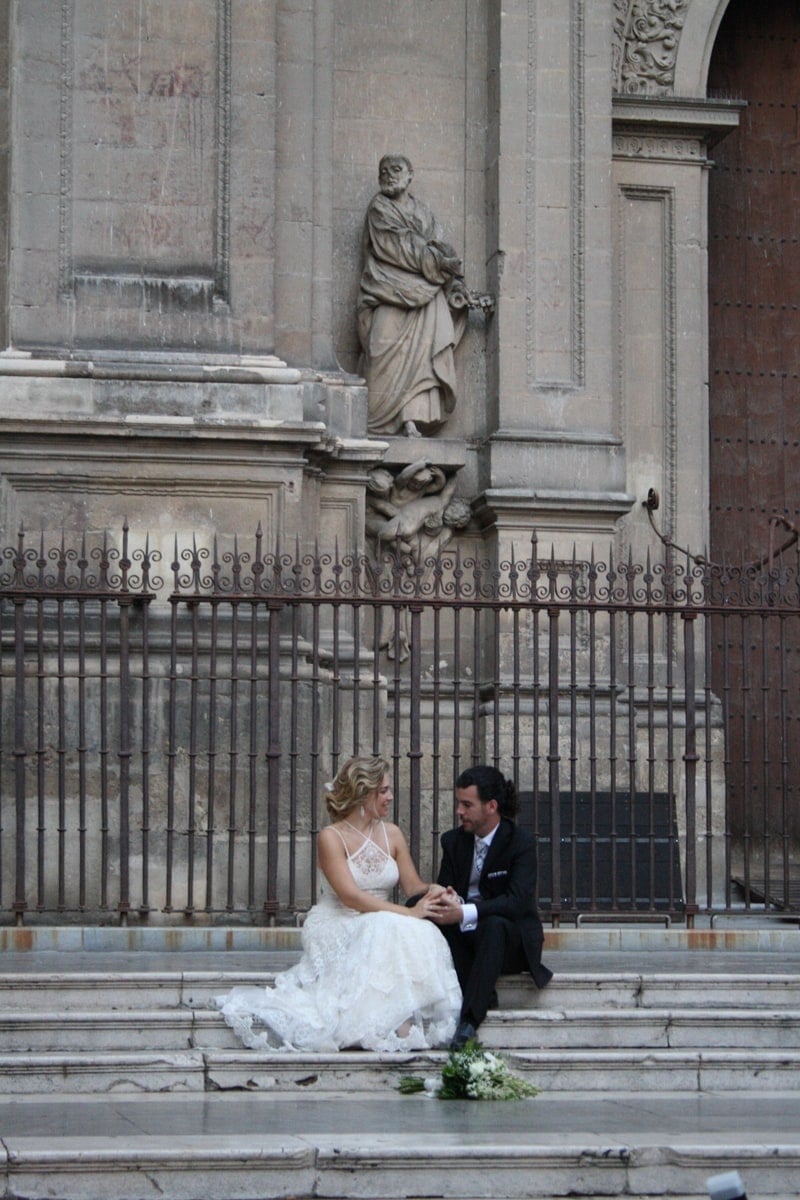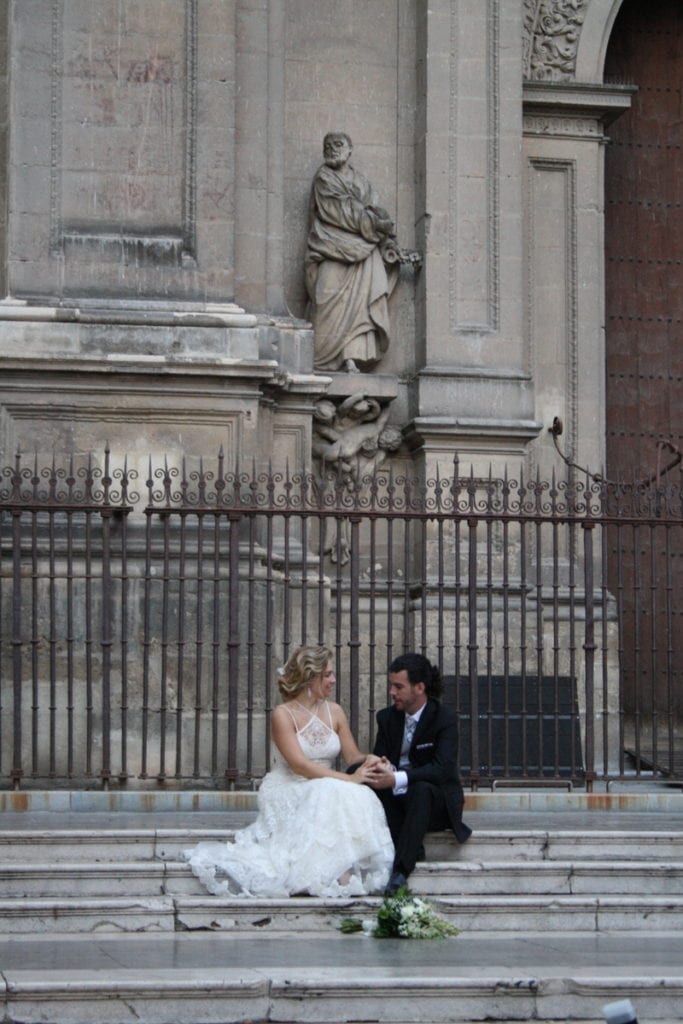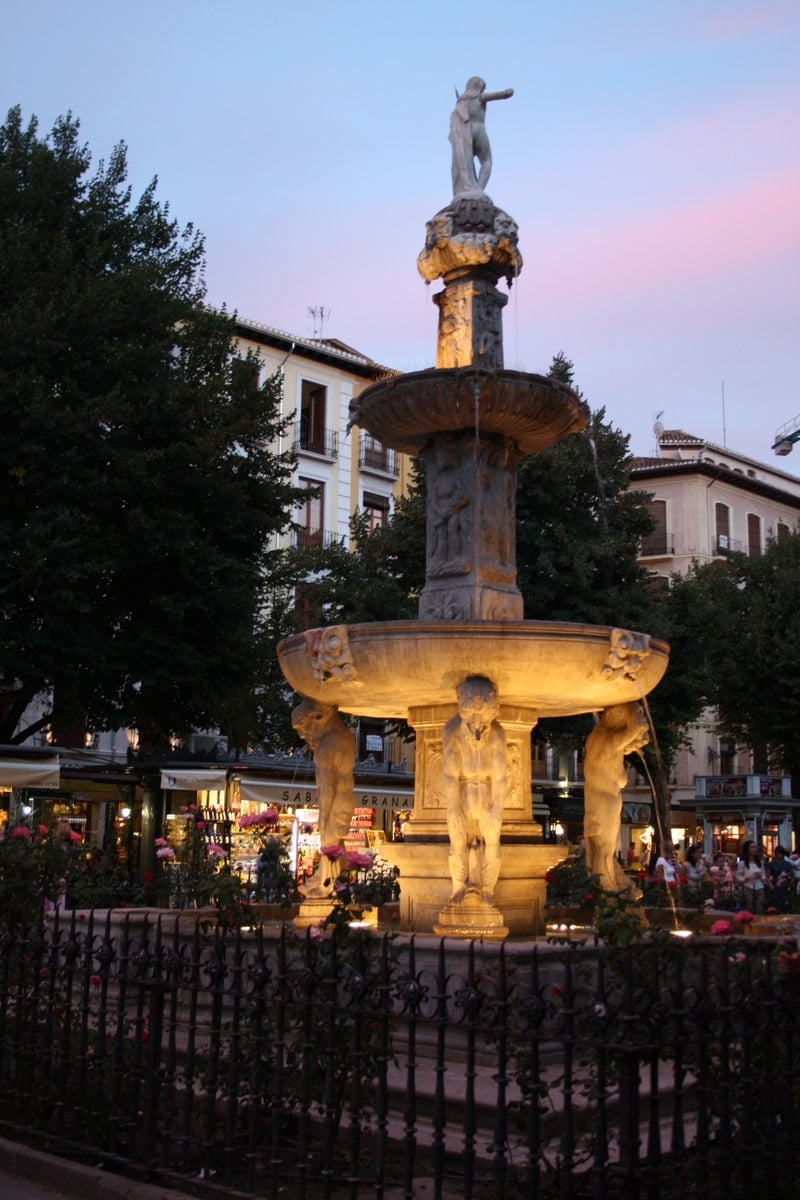 Where to Stay: You're spoiled for choice in this historic part of the city, as it's filled with both beautifully restored and newly remodeled hotels and apartments that have a uniquely Granada personality.
Recommended: Hotel Casa 1800 is a truly incredible boutique hotel in between the center and Albaicín. It can be pricey (but worth it!) in high season, and is a true steal in the low season. For location, try the NH Victoria, which is as central as a hotel in Granada can be. I stayed here with my parents once, and while slightly noisy at night, the location more than made up for it.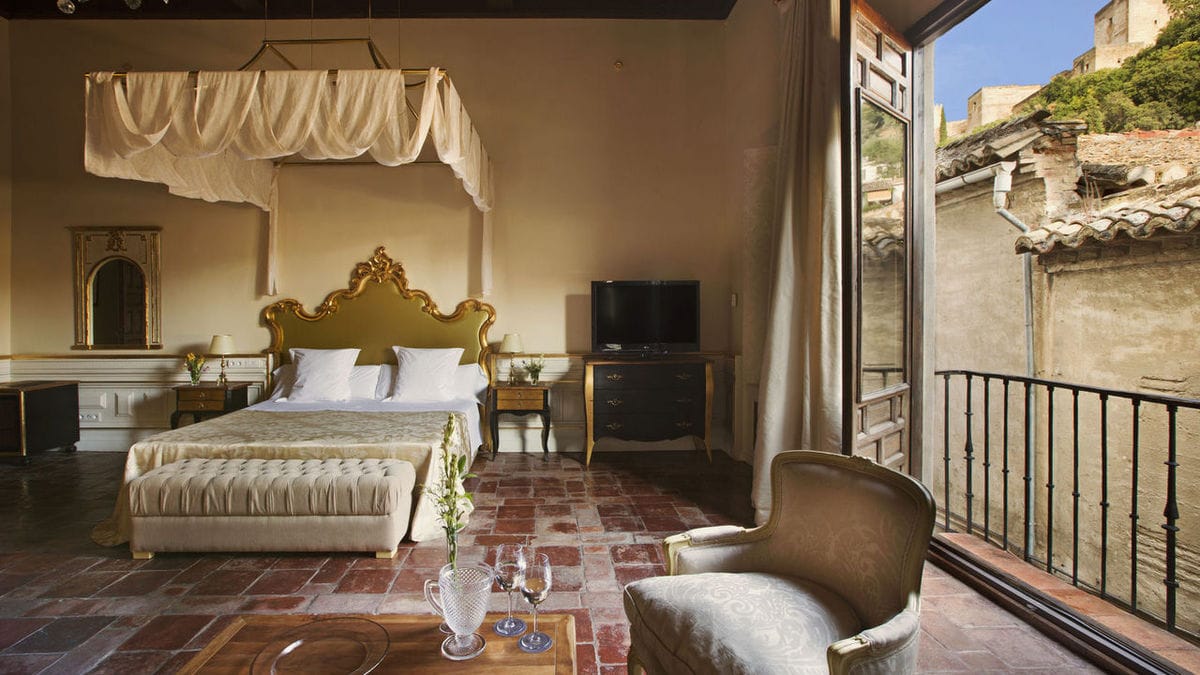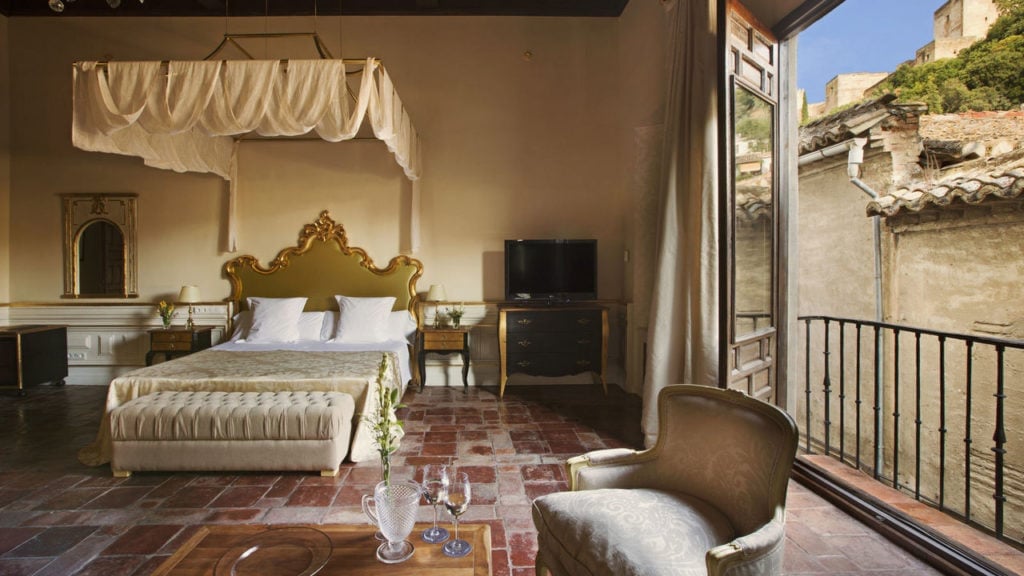 Where to Eat: Calle Navas is full of touristy restaurants and Spanish students, but Bar Los Diamantes is well worth the detour for their incredible fried fish and seafood tapas (free!) served with each and every drink. Don't let the crowds scare you-- squeeze in and order a couple of Alhambra beers.
Read More: See my entire Granada Gastro Guide here -- my personal picks for where to eat in Granada!
Where to Drink: One of my favorites is the classic Bodegas Castañeda-- a true Granada institution in every sense of the word. The tapas aren't the highlight here (please don't judge paella based on their version!) but the local wines and ambiance are unbeatable.
The Albaicín
This is the part of Granada that I'd stay in if making a base here for a period of time, or if I wanted something completely different for my trip. It is pure magic (and a UNESCO World Heritage site!)-- but has its pros and cons. While gorgeous and unique (and home to some great boutique hotels), it's also a bit of a hike (and through slippery cobblestone) from many of Granada's top sights and bars/restaurants.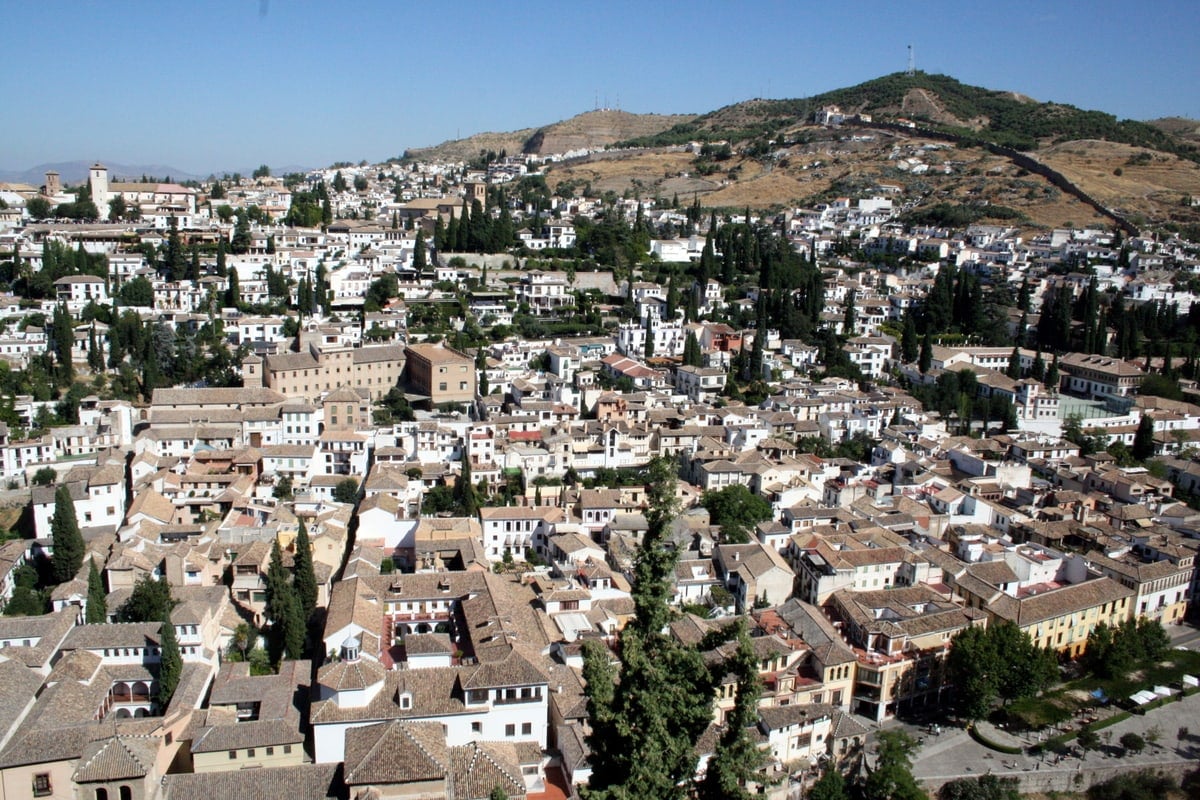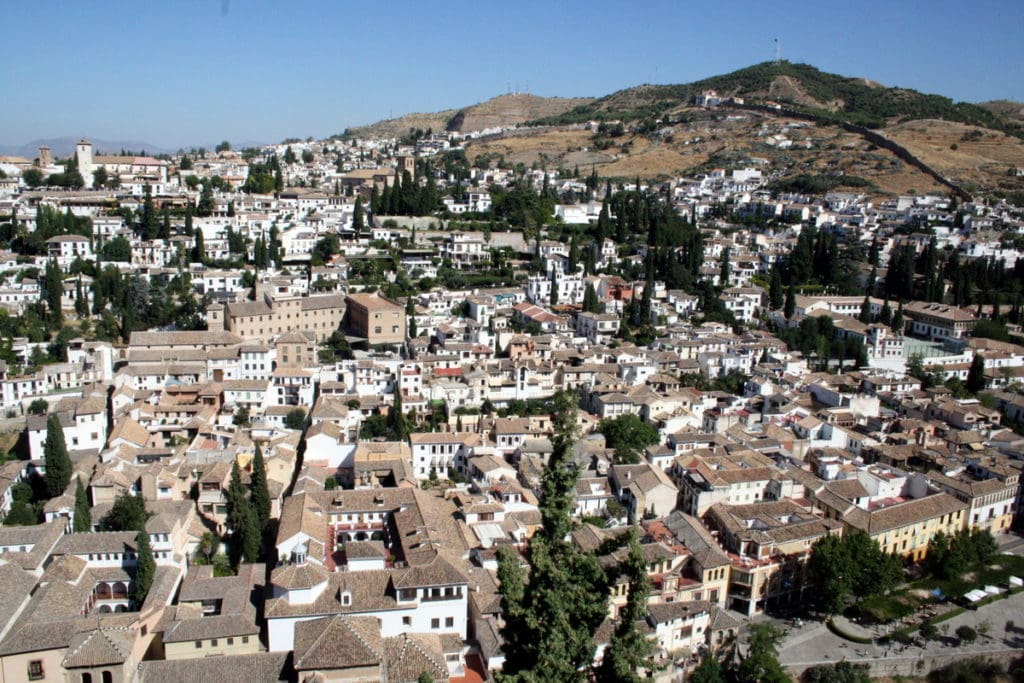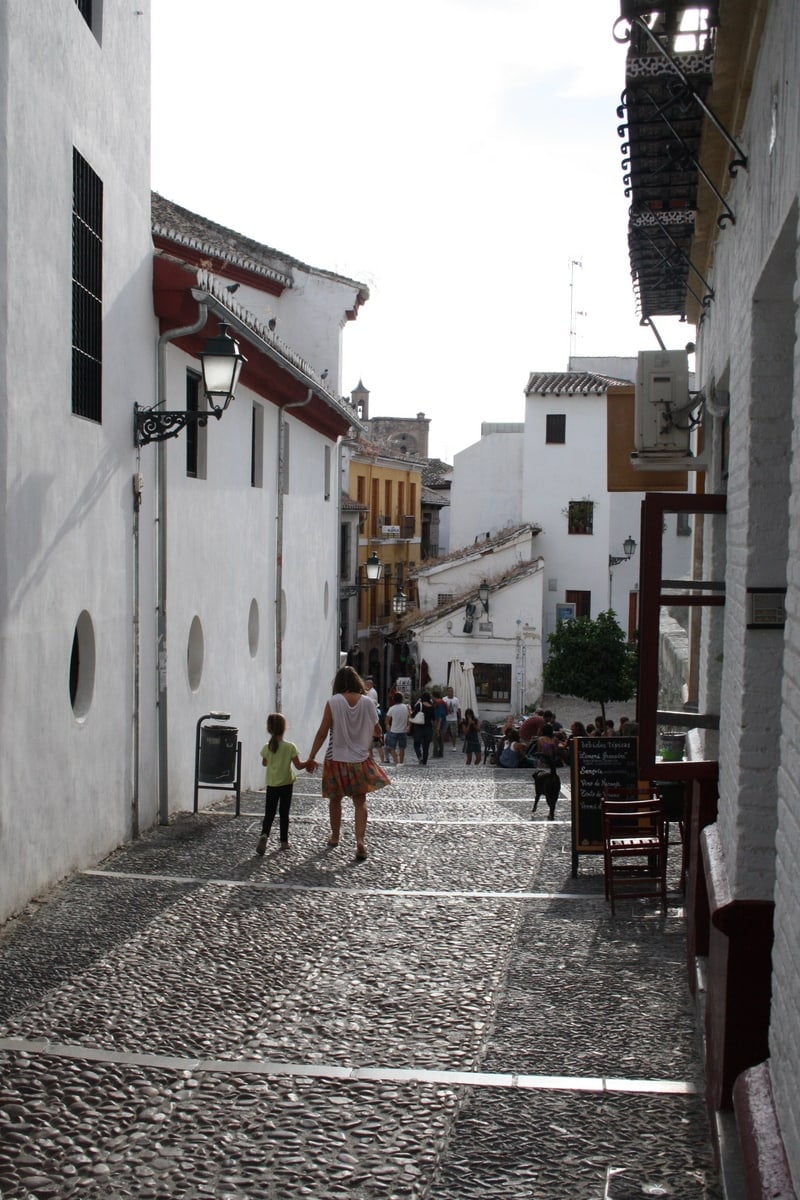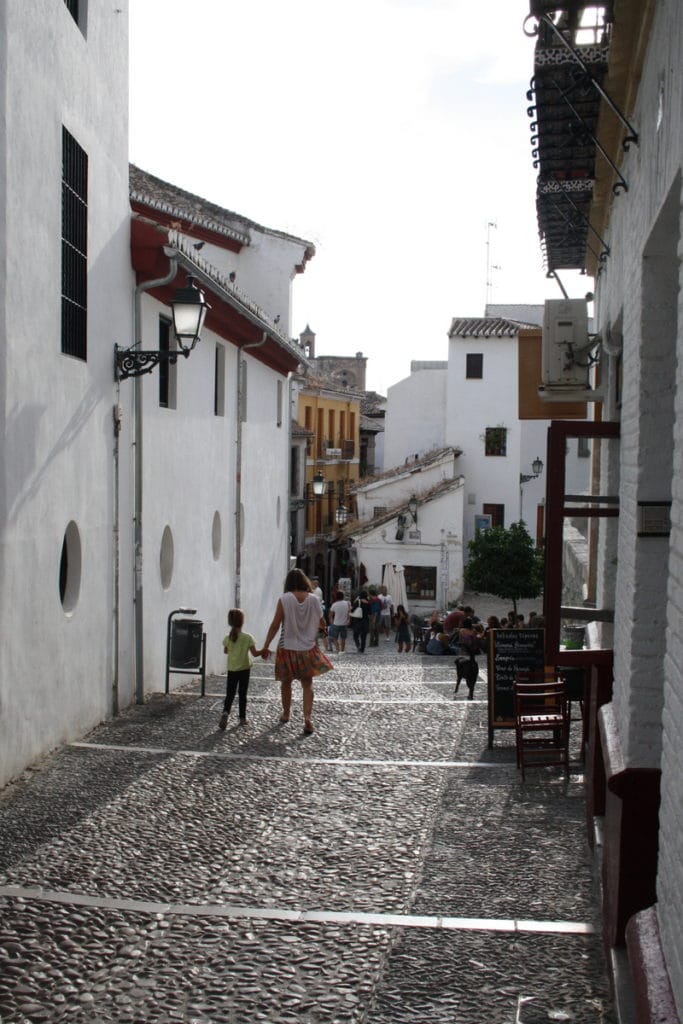 Where to Stay: When I've stayed here in the past I've always gone for a week-long apartment rental, but there are also plenty of quaint bed and breakfasts.
Recommended: I've been eyeing El Ladrón de Agua for a future stay, a 15-room beautifully restored nobleman's house. Another highly recommended spot is the three-star Hotel Palacio Santa Inés. And if boutique luxury isn't in the budget this time (it generally isn't for me!) there are some wonderful and affordable apartment rentals to choose from.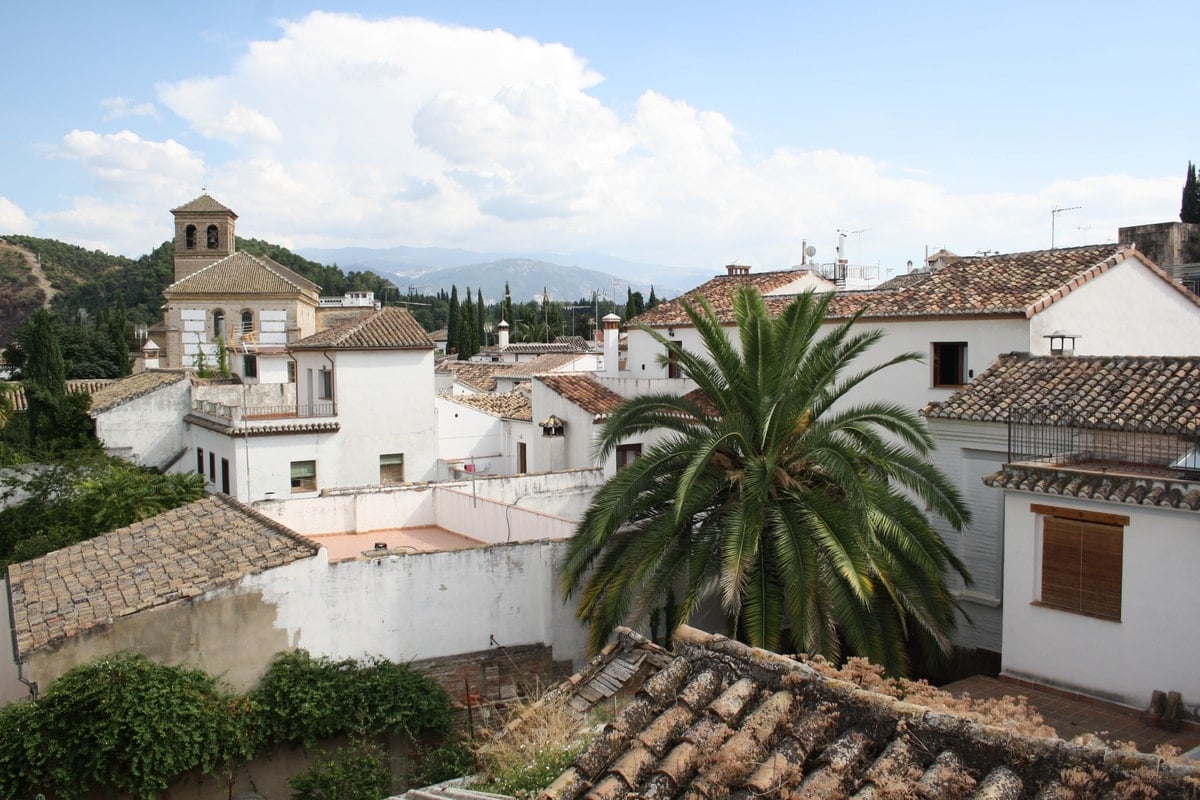 Where to Eat: Eating in the Albaicín is all about the views-- which angle of the Alhambra would you like to enjoy? One of my favorites is Carmen Verde Luna, which has not only awesome views but also great local cuisine.
Read More: Top tourist attractions in Granada that are worth the hype!
Where to Drink: Bar Lara is a traditional Spanish terraza in one of the Albaicín's most charming plazas. It's not known for its food or its service, but if you come for a couple of beers while relaxing in the warm Andalusian sunshine, I guarantee you'll love it as much as I do.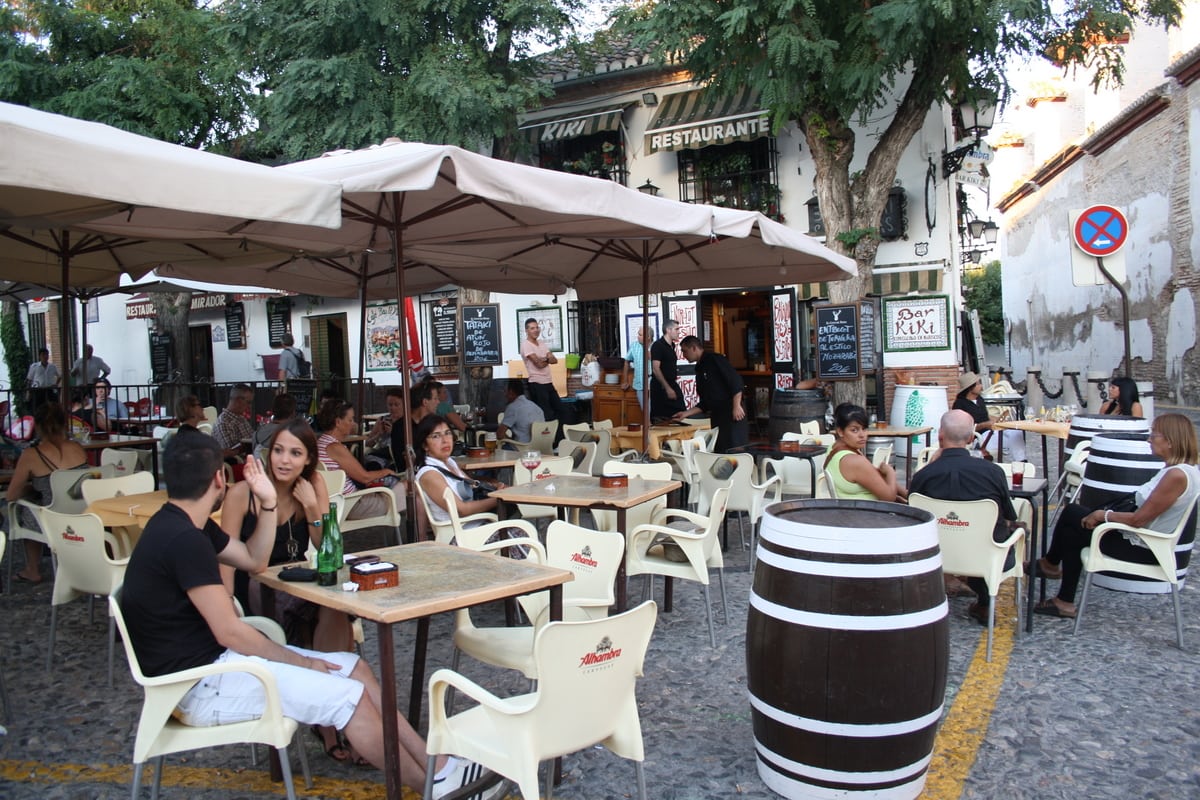 The Alhambra
There's really only one place to stay that is truly inside of the spectacular Alhambra complex, and that's the Parador de Granada. This former monastery is absolutely stunning, and I'd love to opportunity to sleep here one day!
Read more: Tips for visiting the Alhambra and top 10 things to see in Granada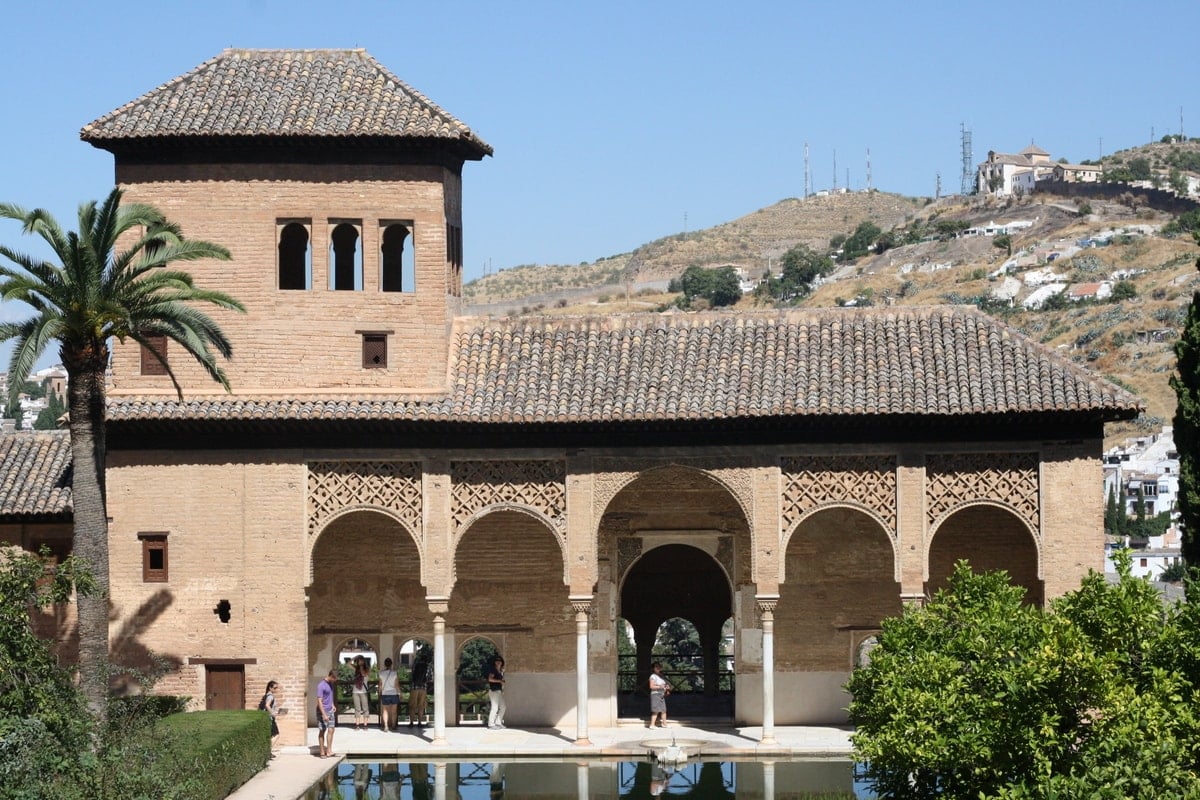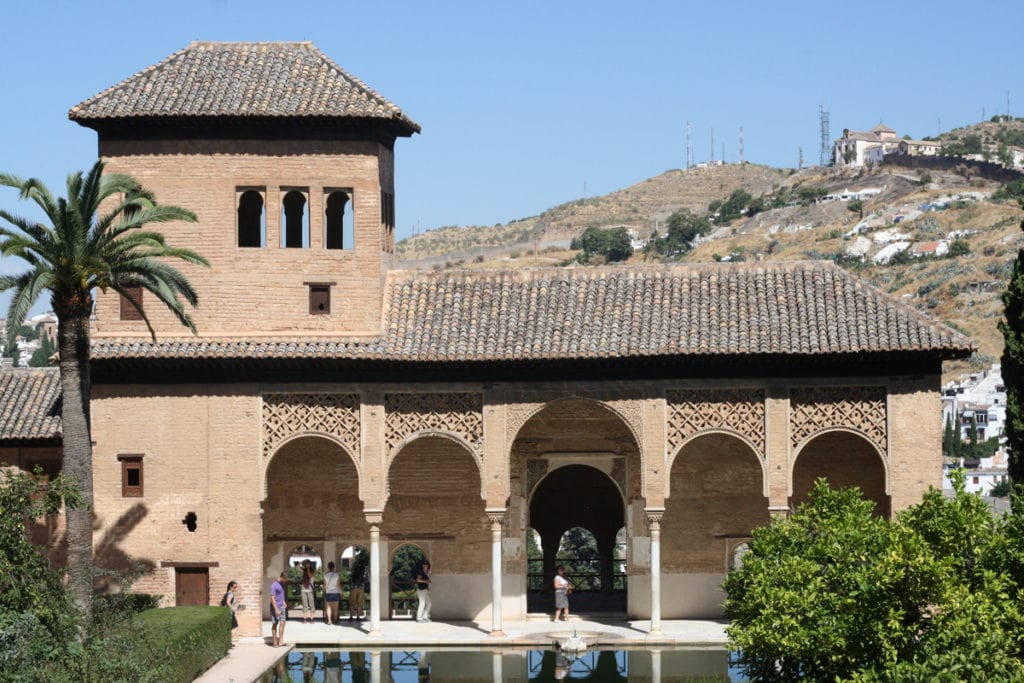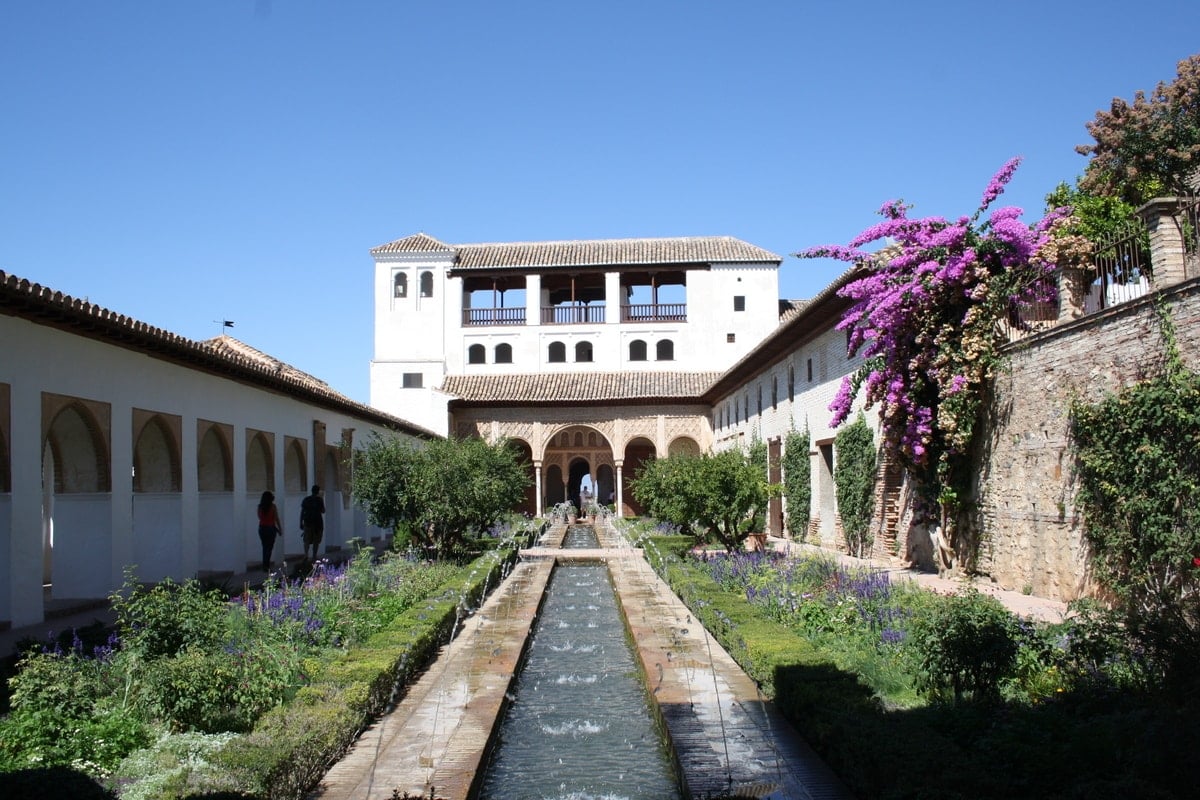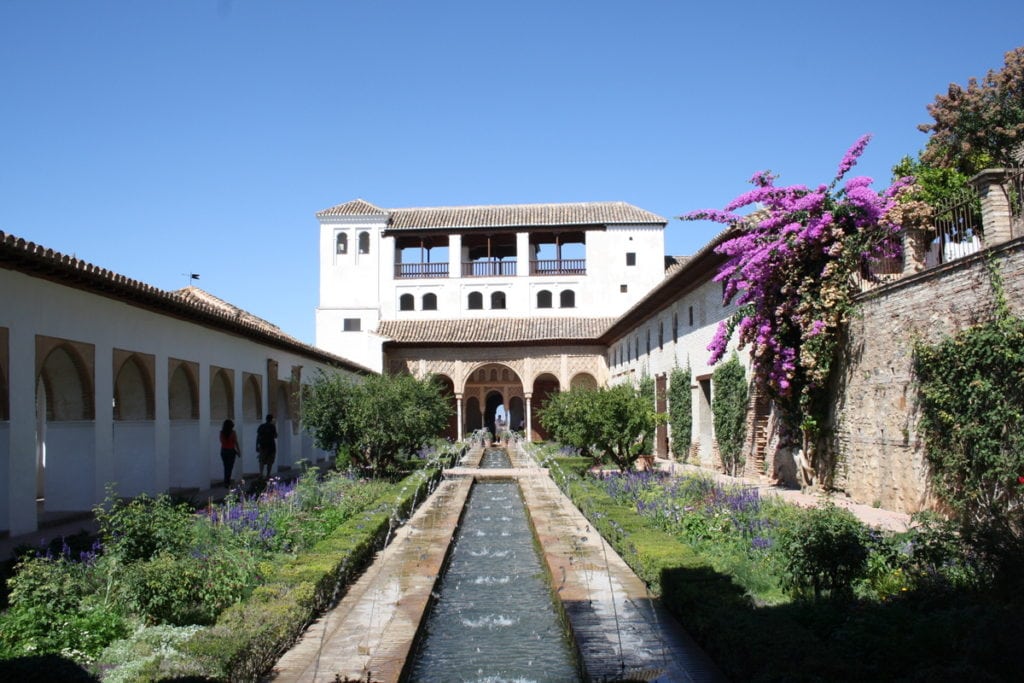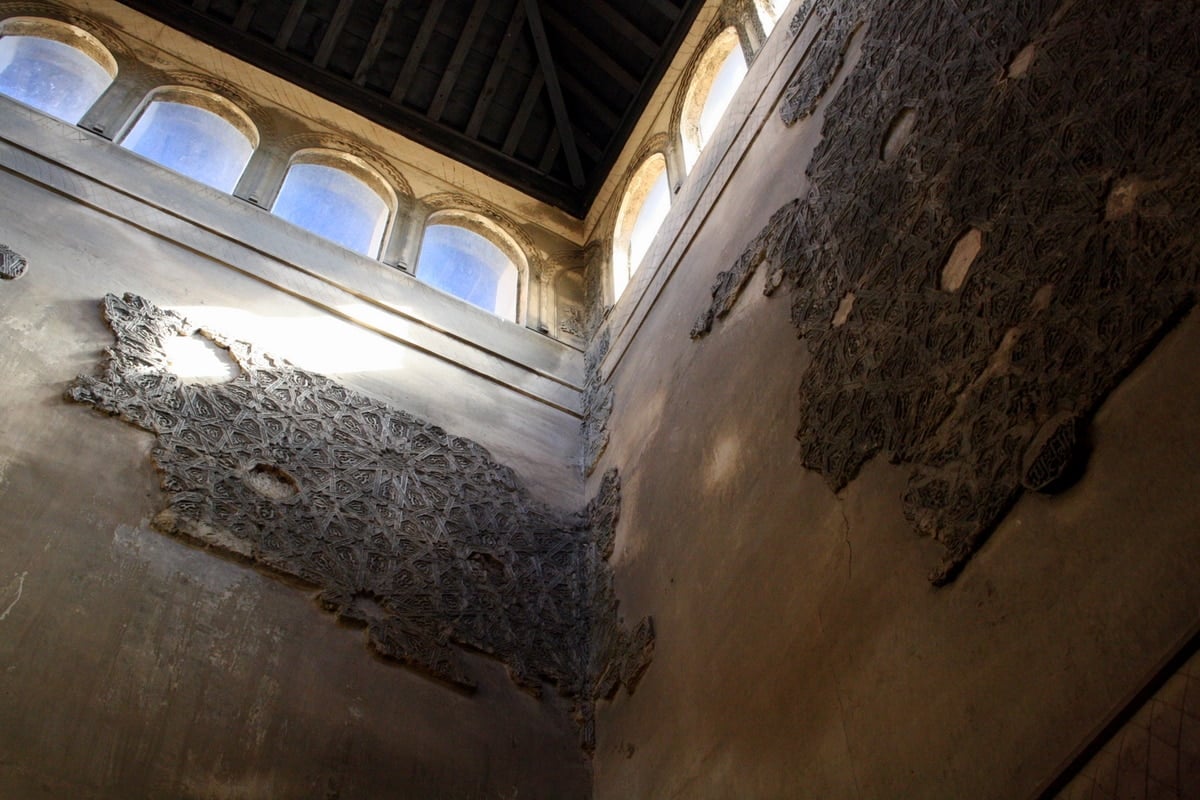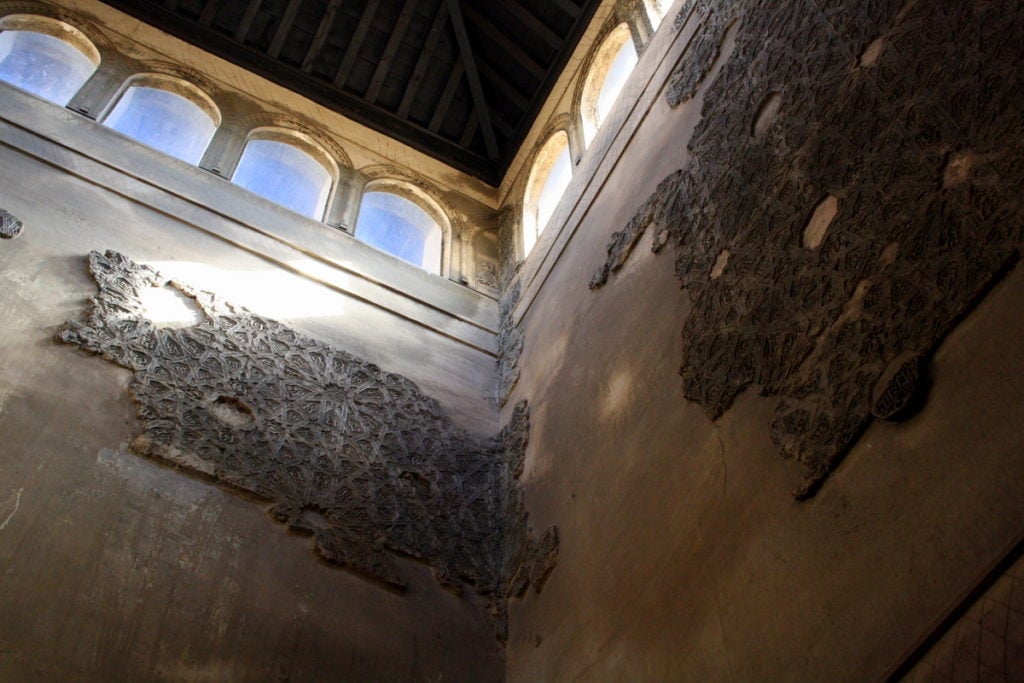 Realejo
Granada's old Jewish quarter is definitely one of the best areas to stay in Granada. Nestled in between the busy city center and the Alhambra, this historic district is filled with some of the best and most authentic Granada tapas bars, and has a great street art scene too! Don't miss the murals by "El Niño de las Pinturas". This is an area I frequent often when staying in Granada (mostly for its awesome nightlife-- it's chock full of bars and restaurants) and a place I'd love to explore more of during the day.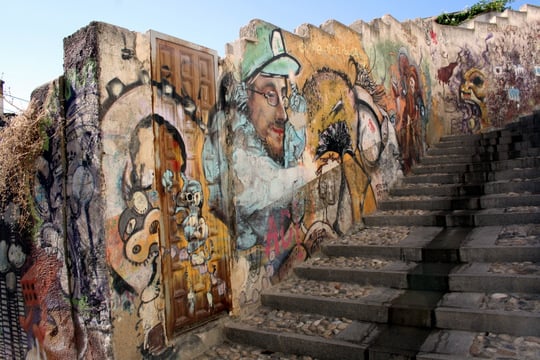 Where to Stay: There's no shortage of awesome places to stay in Granada's Realejo neighborhood. From luxury hotels to budget options, this is one of the best areas for its prime location and great nightlife.
Recommended: The Gar Anat Boutique Hotel is one of the city's best places to stay for a touch of luxury and total sense of place. Other cheaper options are the quaint Carmen Real del Realejo, a fantastic bed and breakfast with an outdoor pool and terrace, or the Hotel Palacio de los Navas, another gorgeous boutique hotel set in a restored 16th-century palace.
Where to Eat: Bar Avila is one of Granada's gems-- delicious tapas and a totally local ambiance!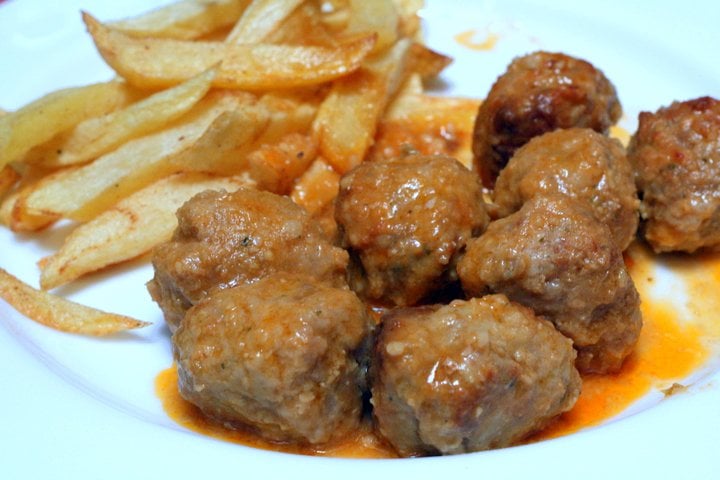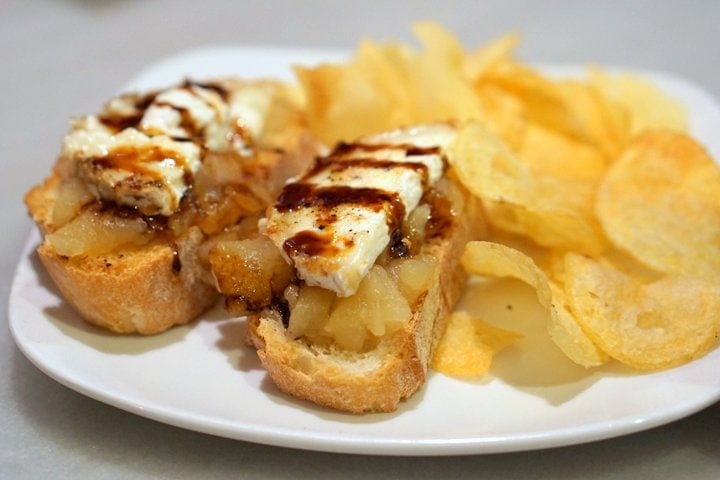 Where to Drink: One of my favorite bars in all of Granada (and a frequent stop on our Granada tapas tours!) is Taberna La Tana. It's tiny, but squeeze in and be prepared for an impressive wine selection, and awesome tapas!
Read More: Salud! Top Wine Bars in Granada
Sacromonte
This magical part of Granada is located above the Albaicín district, and while not a far walk from the center (about 20 minutes or so to the closest part) it definitely feels much more remote. I highly recommend you take the time to wander around, ignore the touristy shops and restaurants, and make your way up to the beautiful Sacromonte Abbey-- well worth the hike.
Where to Stay: Many people are lured in by the idea of staying in one of Sacromonte's famous cave dwellings. There are a few that have been made into nice guest houses, though I personally would stay closer to the center. If you must, they say Cuevas el Abanico is the place to stay!
Do you have any tips on where to stay in Granada? Opinions on the best areas or hidden gems to grab some tapas? Leave a comment below!
Pin me!