Taking in Granada's beautiful sights is a feast for all the senses—or you can head into one of the city's world-class museums for an equally enriching experience. Granada's rich history and colorful culture make it the perfect place to learn something new, and no matter what piques your interest, one of the city's fascinating museums is sure to fit the bill. Here are a few of the best museums in Granada for an unforgettable and educational travel experience.
6 Essential Museums in Granada
1. Parque de las Ciencias
Step out of the winding, historic streets and into the future at Granada's Science Park. This fascinating science museum features everything from interactive exhibits on a wide variety of scientific topics, to peaceful (yet still educational) green spaces. Not only is it one of the best museums in Granada, but it also makes a perfect family outing—kids will love the incredible array of activities and exhibits!
Address: Avenida de las Ciencias, s/n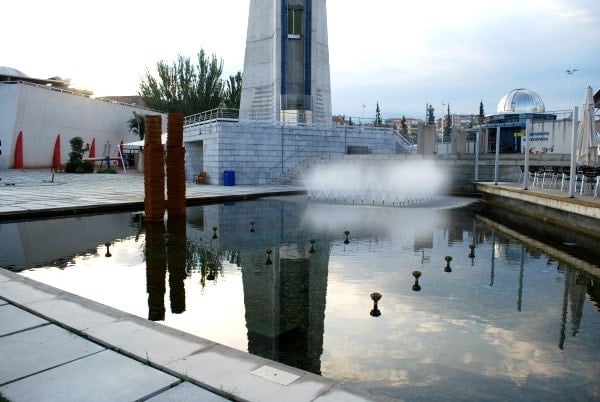 See Also: Top Things to Do in Granada With Kids
2. Fundación Rodríguez Acosta
One of the most prestigious art museums in Granada, the Fundación Rodríguez Acosta is so much more than just paintings. While the art—most of it from 20th century Spanish painter José María Rodríguez Acosta—is incredible, the museum is a work of art itself: a beautiful five-story structure offering unforgettable views of the city.
Insider's Tip: Make the most out of your experience by setting up a guided visit. Your expert guide will offer valuable knowledge on the building, all its artwork, and how the museum came to be.
Address: Callejón Niño del Rollo, 8
3. Centro Cultural García Lorca
Granada's newest museum is just a minute's walk from the cathedral, making it an easy addition to any itinerary. The eponymous museum is dedicated to the life and work of Spanish writer Federico García Lorca, a literary icon who met an untimely end during the Spanish Civil War.
Address: Plaza de la Romanilla, s/n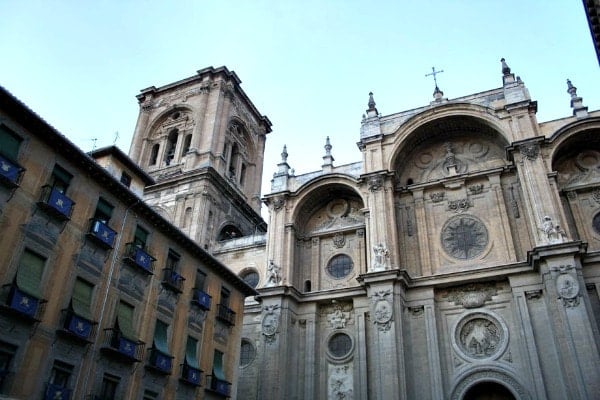 4. Centro Cultural Caja Granada
The Centro Cultural Caja Granada is one of the city's most modern and interesting buildings. Along with a theater, archives and workshops, it also features a museum showcasing Andalusia's past and present. This is a wonderful way to experience the region's diversity in all aspects—historical, cultural, natural and more.
Address: Avenida de la Ciencia, 2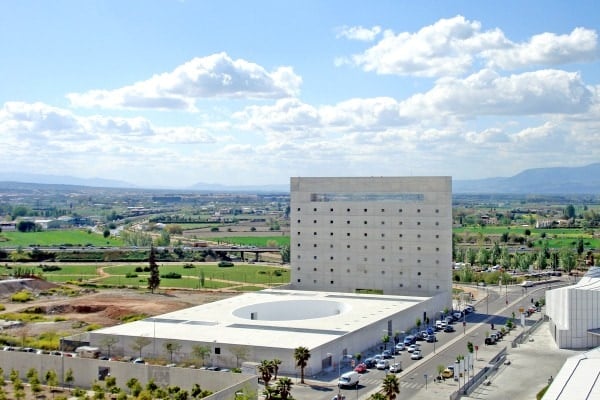 5. Museo de Bellas Artes
Take advantage of your visit to the Alhambra to enjoy Granada's oldest museum. The Museo de Bellas Artes opened its doors in the 1800s and is located inside the Palace of Charles V, where it houses paintings from the 15th through the 20th centuries as well as many beautiful sculptures.
Don't miss the sculpture of Santa María de la Alhambra, which Queen Isabella originally placed at one of the fortress gates inside the Alhambra after the Christian Reconquest. It is now preserved in this museum, while a replica stands in its place.
Address: Calle Real de la Alhambra, s/n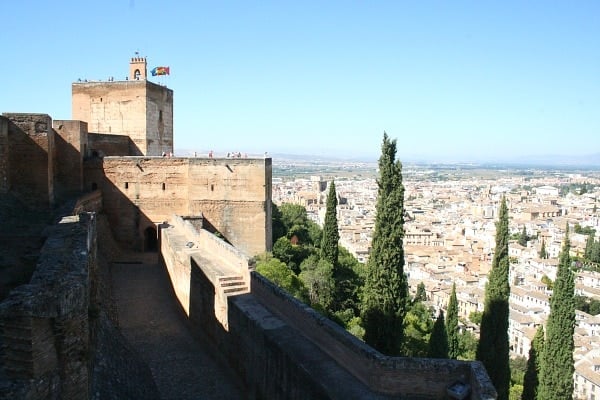 6. Museo Cuevas del Sacromonte
Offering a glimpse into the lives of Granada's cave-dwelling Roma people, the Museo Cuevas del Sacromonte is one of the most unique museums in Granada. This is a must for those interested in how this unique culture and history has developed over the years. Aside from seeing how a real gitano cave looks, you can also enjoy spectacular views of the Alhambra and the Darro river valley from a different perspective.
Address: Barranco de los Negros, s/n
Don't Miss: The Top 10 Things to See in Granada
Pin me!
Photo Credit: bixentro