Time is precious, especially on vacation. After all, nothing is worse than visiting a highly hyped attraction only to end up disappointed. While many sights are a matter of personal taste, there are several in Granada that are worth every bit of the attention they get. These tourist attractions in Granada are popular for a reason, and once you go, you'll see why they're worth the hype.
5 Tourist Attractions in Granada Worth a Visit
1. The Alhambra
No list of tourist attractions in Granada would be complete without this gem! As one of the most incredible sights in Spain (and all of Europe), this is THE must-do in Granada. The Alhambra's exquisite palaces, lush gardens and shining Moorish courtyards have all been preserved with outstanding care.
During your visit (give yourself at least 3 hours for the full experience), you'll enjoy a journey back to the Moorish heyday in Granada centuries ago. When you step back out into the 21st century at the end, you'll feel as if you experienced life in Moorish Granada firsthand.
Insider's Tip: Rather than wandering around this marvelous construction solo, book a guided visit—your expert guide will make history come alive.
Address: Calle Real de la Alhambra, s/n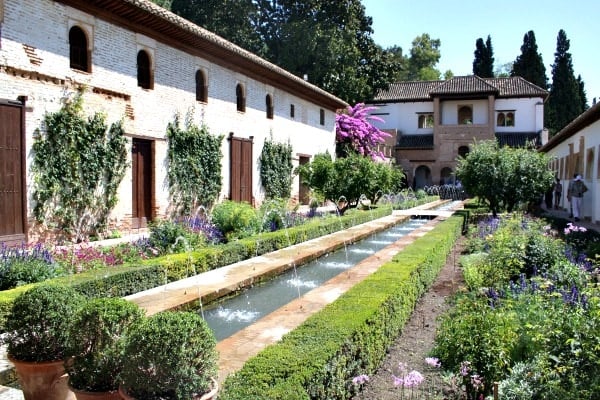 2. Cathedral and Royal Chapel
Granada's cathedral is an early Renaissance masterpiece, with many details showing just how much architect Diego de Siloé was ahead of his time. The Cathedral also hosts the Royal Chapel (although you have to visit both structures separately), the resting place of the Catholic monarchs Ferdinand and Isabella, who seized Granada from Moorish control in 1492 and reunited Spain as one country. In addition to their crypt, you can also visit a museum and see many of their personal belongings.
Address: Calle Gran Vía de Colón, 5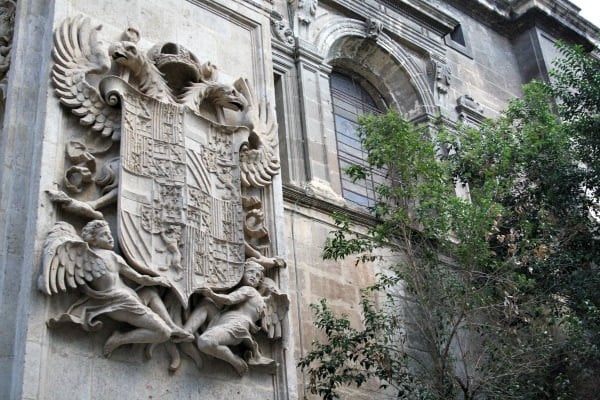 3. Monastery of St. Jerome
Just one look at this marvelous monastery will make it clear why this is one of the best tourist attractions in Granada. This masterpiece of the Spanish Renaissance was designed by the same architect who built the cathedral, so you know it's gotta be good. Don't miss the peaceful cloisters and magnificent attention to detail. You can also visit the tomb of the great captain of the Moorish wars, Gonzalo Fernández de Córdoba, and his wife.
Address: Calle Rector López Argueta, 9
4. The viewpoints in the Albayzín
The iconic Albayzín neighborhood is the most famous in Granada. With its privileged location perched on a hill across from the Alhambra, you can imagine the stunning views that are visible from here.
Insider's Tip: Catch the sunset from one of the Albayzín's many miradores, but don't just head to the most famous ones. Get lost in the charming cobblestone streets of this picturesque barrio and find one of the less packed viewpoints.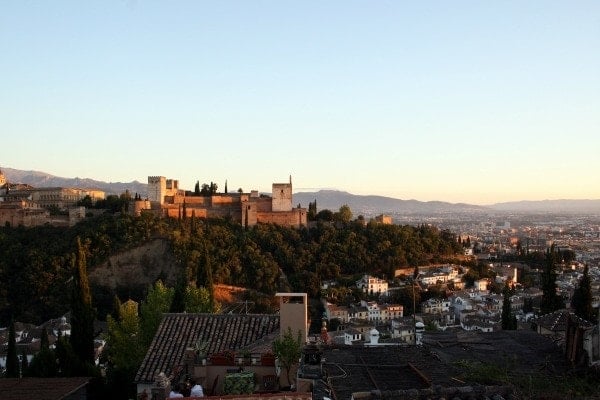 Getting Hungry? Where to Eat in the Albayzín
5. The tapas scene
Tapas crawling is an essential Granada experience, and as one of the city's biggest cultural prides, it's a must on any list of tourist attractions in Granada. While these tasty small plates are famous all over Spain, the tapas scene in Granada is the most iconic. According to the locals, "Granada never sleeps"—so why not join in on a night of delicious fun?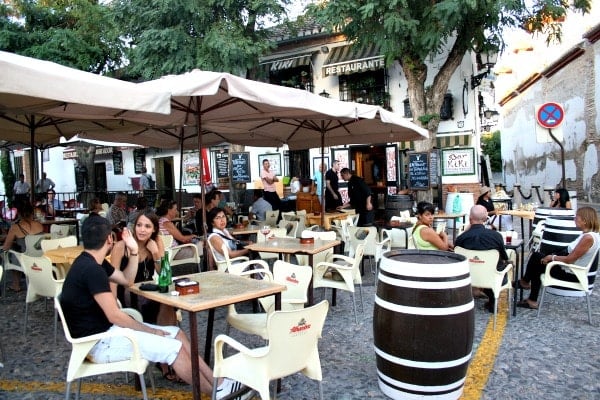 See Also: Top Tapas Bars in Granada & How to Eat Like a Local in Granada
Pin me!