Time is precious—especially on vacation. After all, nothing is worse than visiting a highly hyped attraction only to end up disappointed. And while many sights are a matter of personal taste, there are some tourist attractions in Granada that are worth every bit of the attention they get.
Top 5 Tourist Attractions in Granada
These tourist attractions in Granada are popular for a reason—and once you go, you'll see why they're worth the hype.
1. The Alhambra
No list of tourist attractions in Granada would be complete without this gem! As one of the most incredible sights in Spain (and all of Europe), this is THE must-do in Granada. The Alhambra's exquisite palaces, gorgeous gardens, and Moorish courtyards have all been preserved with outstanding care.
As you visit the Alhambra (give yourself at least 3 hours for the full experience), you'll journey several centuries back to the Moorish heyday in Granada. When you step back out into the 21st century at the end, you'll feel as if you've experienced life in Moorish Granada firsthand.
Insider's Tip: Rather than wandering around this marvelous site on your own, book a guided visit—your expert guide will make history come alive.
Address: Calle Real de la Alhambra, s/n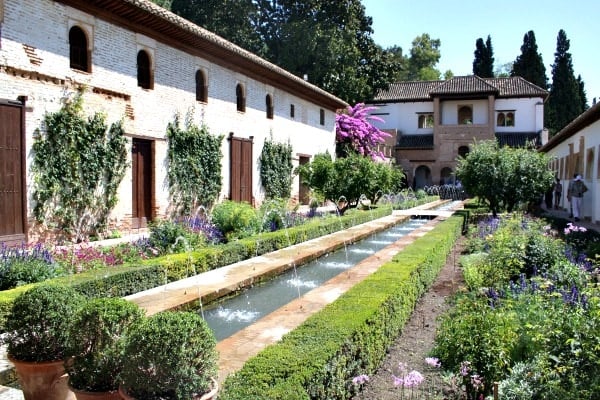 See Also: The Best Restaurants Near the Alhambra
2. Cathedral & Royal Chapel
Granada's cathedral is an Early Renaissance masterpiece, with many details showing just how much architect Diego de Siloé was ahead of his time. The cathedral is also home to the Royal Chapel, although you have to visit each structure separately.
The Royal Chapel is the resting place of the Catholic monarchs Ferdinand and Isabella, who seized Granada from Moorish control in 1492 and united Spain as one country. In addition to their crypt, you can also visit a museum and see many of their personal belongings.
Address: Calle Gran Vía de Colón, 5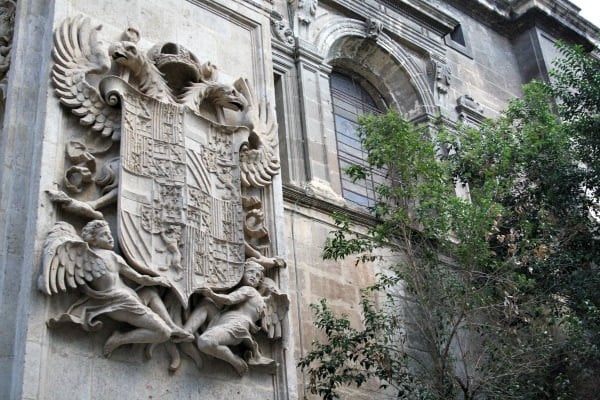 3. Monastery of St. Jerome
Just one look at this marvelous monastery will make it clear why it's one of the best tourist attractions in Granada. This masterpiece of the Spanish Renaissance was designed by the same architect who built the cathedral, so you know it's gotta be good.
Don't miss the peaceful cloisters and magnificent attention to detail. You can also visit the tomb of "El Gran Capitán" (the Great Captain) of the Moorish wars, Gonzalo Fernández de Córdoba, and his wife.
Address: Calle Rector López Argüeta, 9
4. The Viewpoints in the Albayzín
The iconic Albayzín (or Albaicín) neighborhood is the most famous in Granada. With its privileged location perched on a hill across from the Alhambra, it offers truly stunning views of Granada from various spots.
Insider's Tip: Catch the sunset from one of the Albayzín's many miradores, but don't just head to the most famous ones. Get lost in the charming cobblestone streets of this picturesque barrio and find one of the less-crowded viewpoints.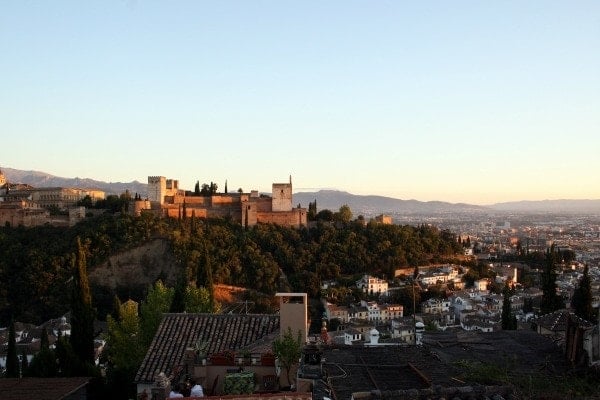 Getting Hungry? Check out our guide to where to eat in the Albayzín!
5. The Tapas Scene
As one of the city's biggest points of cultural pride, the tapas scene is a must on any list of tourist attractions in Granada. Hopping between bars and sampling Granada's best tapas is an entirely essential experience.
While these tasty small plates are famous all over Spain, the tapas experience in Granada may be the most iconic. They say that "Granada never sleeps"—so why not make like the locals and join in on a night of delicious fun?
Insider's Tip: Make sure to hit up some of Granada's historical bars!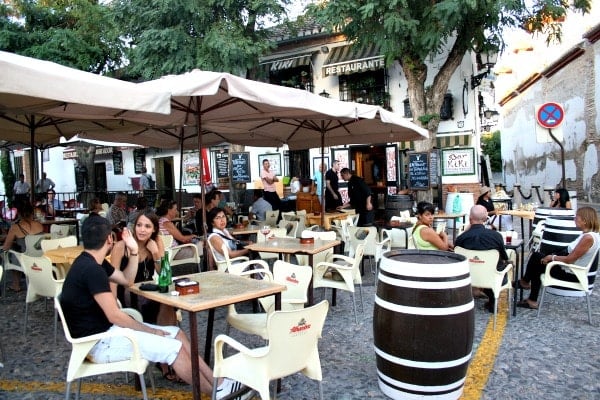 See Also: The Ultimate Guide to Where to Eat in Granada
Granada Tourist Attractions FAQs
What is the main tourist attraction in Granada?
The main tourist attraction in Granada is the Alhambra—and rightfully so. This massive palace and fortress complex is incredibly impressive, not only for its Moorish architecture and beautiful gardens, but also for the spectacular views of its surroundings!
What is there to see in Granada besides the Alhambra?
Beyond the Alhambra, Granada also has a stunning cathedral, a royal chapel where the Catholic Monarchs of Spain are entombed, the grand Monastery of St. Jerome, panoramic views from the charming Albayzín neighborhood, and an absolutely amazing tapas scene.
Is one day in Granada enough?
If you're mainly planning on visiting the Alhambra and going out for tapas, one day may be enough in Granada. But if you also want to explore the city's fascinating streets, visit its other historical monuments, and really get to know its culture, I suggest spending at least a few days here—if not more!
Love Spanish food? Sign up for my free weekly newsletter and receive a new Spanish recipe once a week! Join today and get my FREE Spanish ingredient essentials guide!