Whether as an essential part of your morning routine or as an afternoon pick-me-up, many of us can't get through the day without at least one excellent cup of coffee. Cafe culture is huge here in Europe, especially in Spain, where locals like to relax and enjoy the simple things in life—like a coffee date with good friends. You'll notice that cafes in Granada are a dime a dozen, with a place serving coffee on practically every block, but not all of them are created equal. This guide to the top cafes in Granada will show you where to find great coffee and great vibes.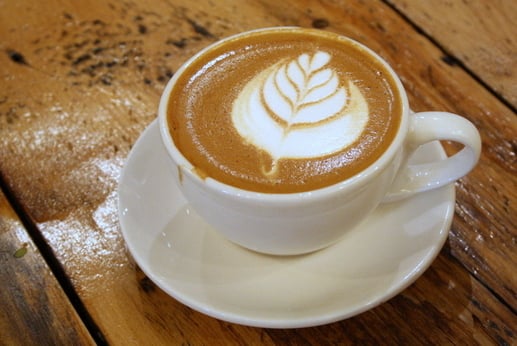 Top 5 Cafés in Granada
1. Café Baraka
Looking for something beyond your typical café con leche? You'll find it at Café Baraka. As one of the most beloved cafes in Granada, this cozy, welcoming spot serves up a delicious variety of coffees as well as yummy pastries and homemade cakes, fresh juices, and even bagels! If you've got a friend or partner along for the ride, be sure to take advantage of their tasty brunch specials, which come prepared for two. Even if you're by yourself, you can take advantage of the relaxing atmosphere to get some work done (they have wifi!) or simply people-watch as you enjoy your drink.
Address: Calle San Jerónimo, 24
2. La Finca
While larger Spanish cities like Madrid are no stranger to the increasingly popular specialty coffee shops, Granada hasn't quite caught on yet. However, that's not to say they don't exist here—you just have to look a little harder! One of the best specialty cafes in Granada, La Finca, especially stands out. They roast their own beans in-house, using top-of-the-line brewing equipment to give their coffees a uniquely delicious flavor you won't find anywhere else. Like what you've tried? Be sure to stop by during one of their tasting events to learn even more about their homemade products.
Address: Calle Colegio Catalino, 3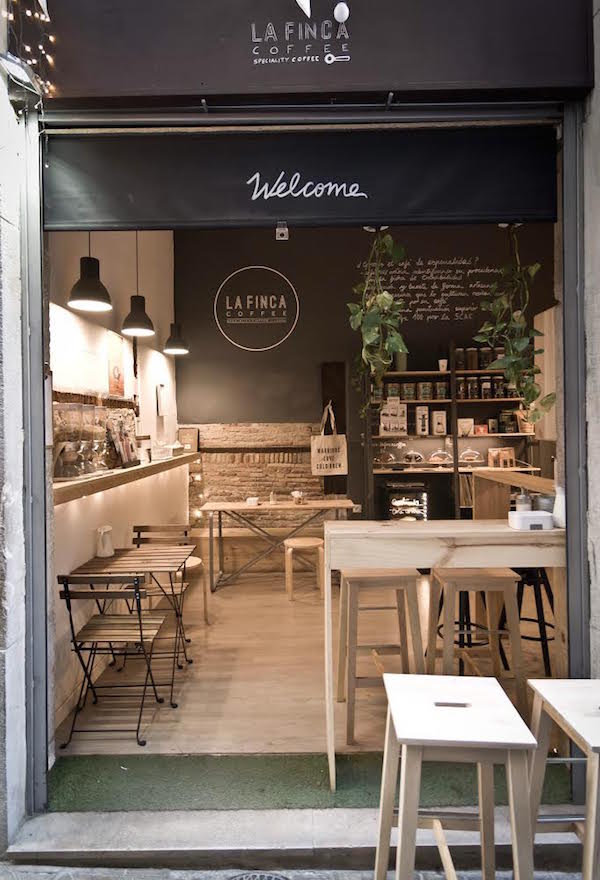 3. Durán Barista
Where else in Granada can you get a personalized cappuccino? At Durán Barista, they'll pipe your name or a fun message right into the top of the drink! A nice touch, but far from the only reason why it's one of the best cafes in Granada. This chic spot—right on one of the prettiest streets in the city—makes for a lovely place to spend a relaxing morning. It's bright and clean, with a fairly priced breakfast buffet in addition to excellent coffee. Come for the delicious variety, stay for the laid-back, relaxing atmosphere.
Address: Carrera del Darro, 25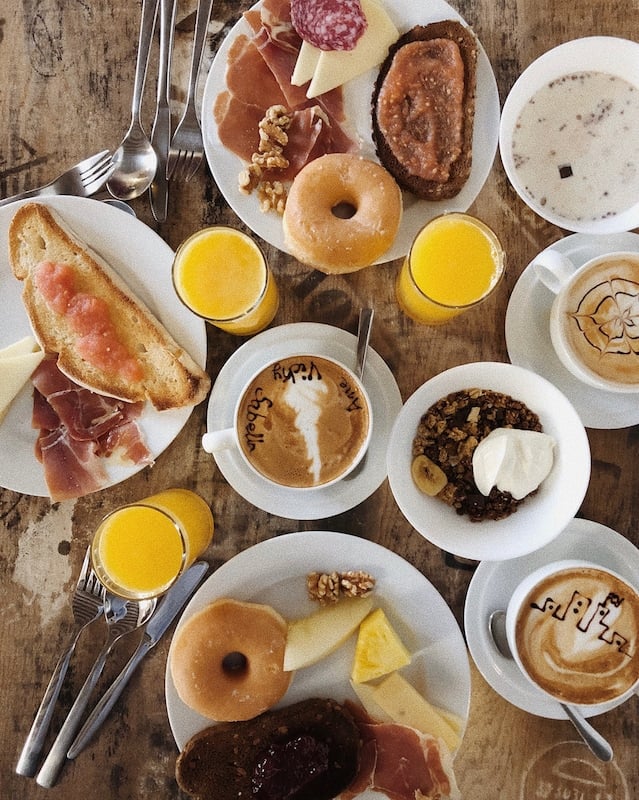 4. Café Lisboa
Looking for something more on the traditional side? Café Lisboa has just what you need. A classic in Granada's city center, this place will draw you in with its delectable selection of homemade treats in the window. Grab a seat out on the sunny terrace or in the cozy interior and order one with a cup of their tasty specialty coffee to wash it down. If you're still hungry, be sure to order one of their filling breakfast specials—you'll leave full and happy!
Address: Calle Reyes Católicos, 67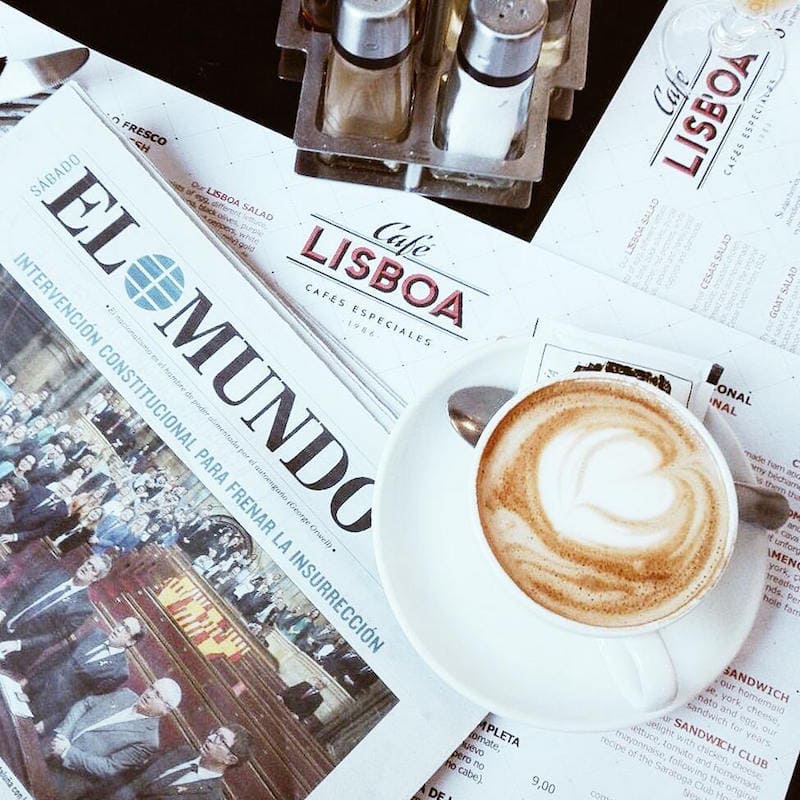 5. Terra
Make your way through the colorful streets of the Realejo neighborhood and you'll eventually stumble across Terra. This unpretentious, off-the-beaten-path cafe and tapas bar provides one of the most fun places to spend a lazy weekend morning in Granada. There's nothing fancy about the coffee here—it's just plain simple and delicious, which is sometimes all you need. Adding to the ambiance are great music and unique artwork decorating the walls (all of which is for sale) along with a typically young, friendly clientele. If you stop by later in the day, be sure to try one of their excellent modern tapas, too.
Address: Plaza del Realejo, 11
Still Hungry? Here's where to find the best breakfast in Granada.
Watch: Learn how to order coffee in Spain
Pin me!