Today I share with you my top six must try foods in Galicia. It's hard to narrow them down - but if you're only in the area for a quick visit these are some of my musts!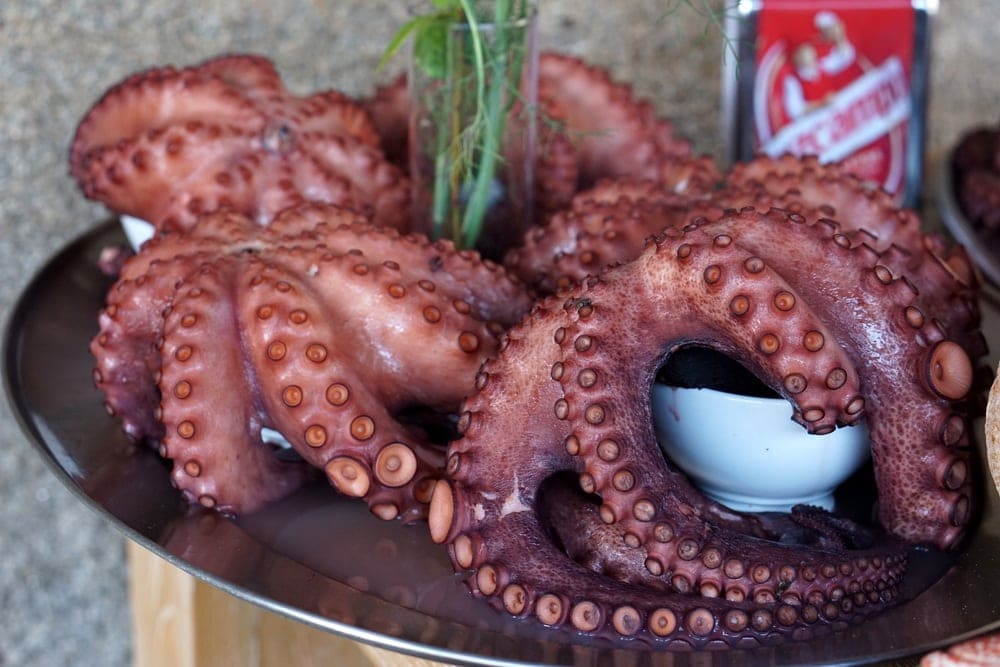 Madrid has a soft spot for Galicia, as it's a region that many people living in the capital call home. Starting the in 1950's, Madrid received a boom of Gallegos in search of a better life in the big city. Today there are an estimated 350,000 people born in Galicia living in Madrid. This is perhaps most evident in the city's food-- half of Madrid's most popular tapas dishes are Galician in origin (lacón, pulpo, pimientos de padrón, mejillones...) And when you mention Galicia in a traditional Madrid tapas bar, it's guaranteed that someone's eyes will light up and they'll start oozing about how it's the best place in Spain (especially for the food!). I decided to finally put their opinions to the test, by embarking on a 10-day Galicia road trip with two goals: eat delicious food and drink delicious wine. Spoiler alert: we achieved both!

CHEAT SHEET: THE TOP 6 MUST TRY FOODS IN GALICIA
Arroz de cocochas con vieras at Restaurante Casa Pinales (Vigo)
Croquetas de pulpo at A Moa (Santiago de Compostela)
Red wine in Ribeira Sacra
Percebes
Pulpo con tetilla at Taberna dos Chata (Cangas)
Navajas
1. Rice with hake cheeks and scallops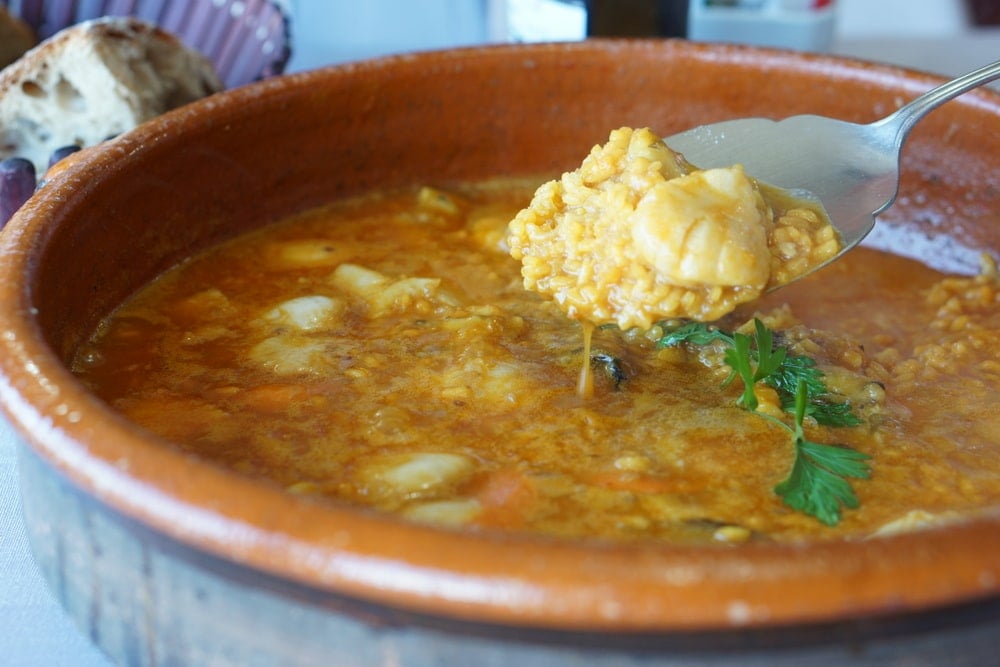 I would seriously fly to Vigo for the day and hop in a taxi just to have lunch here again. I never knew that rice dishes were so traditional in Galicia. But as I started researching places to eat, everyone was raving about arroz con bogavante (rice with lobster), arroz con pulpo (rice with octopus) or arroz con vieras (rice with scallops)-- I had to see what all the fuss was about.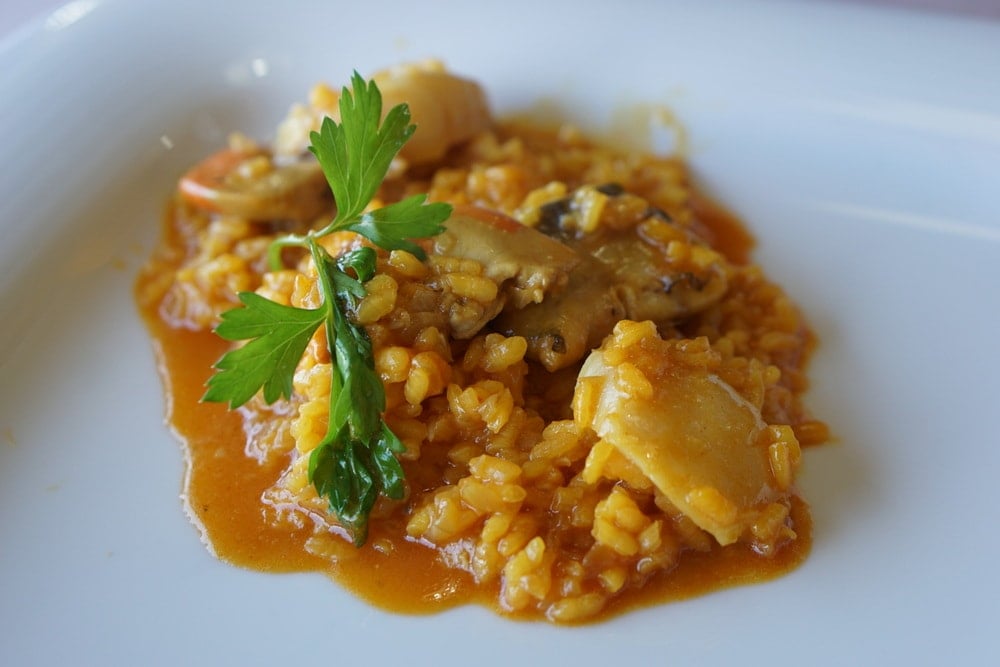 I ate at a couple of different "famous" rice restaurants during our trip, but the first place I visited was by far my favorite. Casa Pinales is located in a residential part of Vigo with views of the bay through its large glass windows. It's the type of place that makes you feel immediately at home. We had preordered the house specialty (most places require you to pre-order the rice when reserving), rice with hake cheeks (cocochas) and scallops (vieras)-- and in true Galician style, when it arrived it was enough for at least four people. I enjoyed very bite of this dish until I could seriously eat no more. Dessert was not even an option (rare when on vacation). It was one of those moments that makes me dislike travel because you can't ask for a takeaway container (not that we left that much... but still!). The rice was perfectly cooked, caramelized in just the right places and the juicy whole scallops and hake cheeks were incredible. I know I'll be back for this dish-- hopefully very soon!
Casa Pinales: Avenida Redondela, 124, Vigo
See Also: Where to Eat the Best Rice Dishes in Santiago de Compostela
2. Octopus croquettes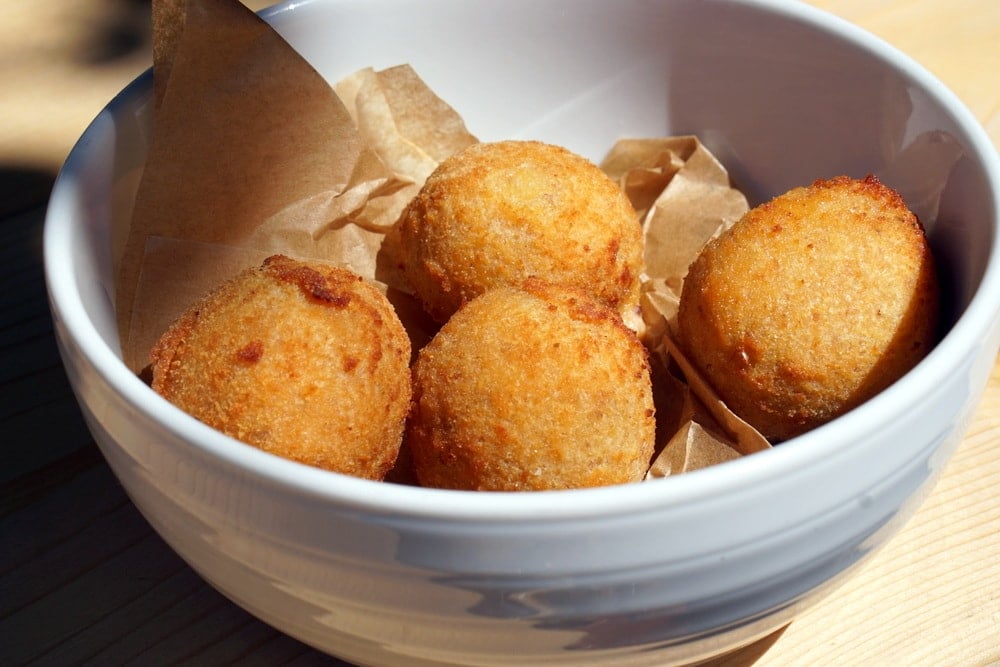 In Santiago de Compostela we discovered a place that has shot up the list as one of my favorite restaurants IN SPAIN-- a compliment I don't give away too often! But A Moa had the perfect mix of beautiful surroundings, a short and tempting menu filled with local and seasonal products, and (most importantly) incredibly delicious food.
Of everything we tasted there, we were in awe of their perfect octopus croquettes-- one of the best bechamel sauces I've ever had inside of a perfectly crispy croquette shell! I'd work here for free just to learn the recipe!
A Moa: Rúa de San Pedro, 32, Santiago de Compostela
3. Red wine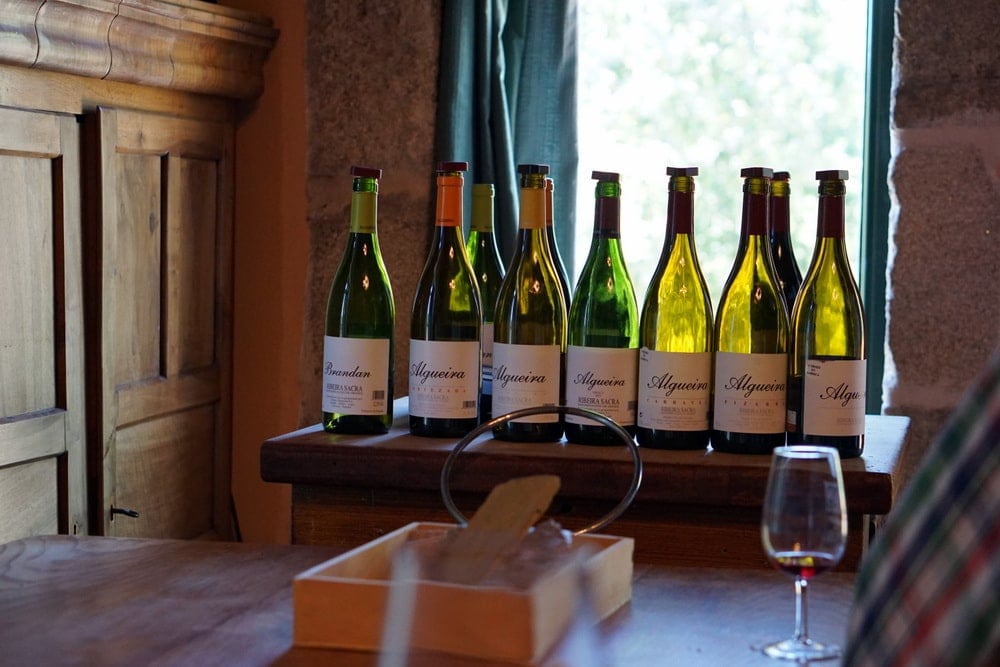 Our time spent in Ribeira Sacra (inland Galicia, one of Spain's most up and coming wine regions) was spent drinking wine-- it was so uncharacteristically hot while we were there, that it seemed the best option! We decided to spend one day visiting the Adega Algueira winery, an incredible operation run by the passionate Fernando González Riveiro. We visited the bodega the first day Fernando opened to the public after a devastating hailstorm that wiped out most of the year's crop. Despite the gut-wrenching events, he was able to make us all fall in love with his wines, while tasting and learning about nine of the bodega's offerings.
Adega Algueira: Doade, s/n, Lugo
4. Gooseneck barnacles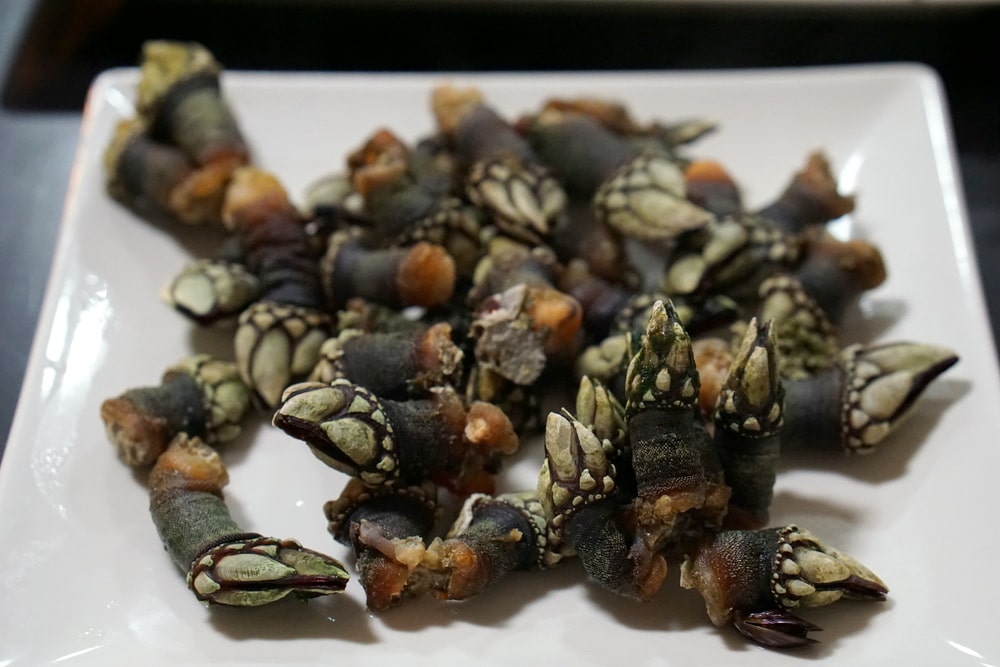 Percebes, or gooseneck barnacles, are a true delicacy and a pricey plate given the insane work necessary to collect them. To understand, you must watch this video about the brave percebeiros who risk their lives for this food. I'd tasted percebes before and always found them a bit boring-- not worth their price in comparison with oysters or other shellfish. But then I went to Galicia and ate them. They were so fresh and delicious and tasted just like the sea. The only downside was googling them after a bottle of albariño, and seeing this diagram. Barnacle penis? I can now say I've tried it!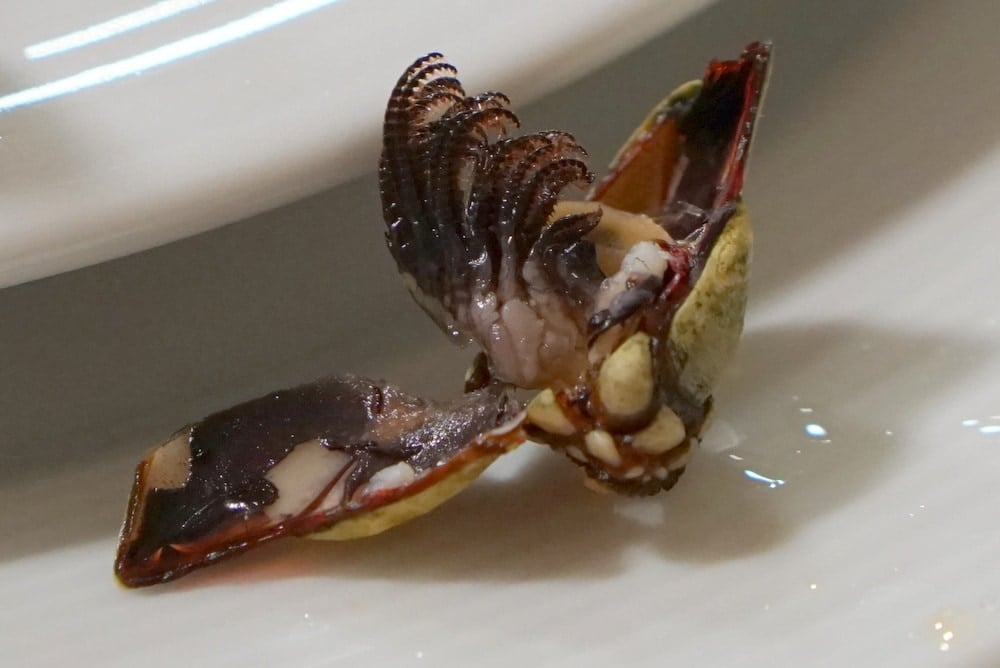 5. Octopus with melted tetilla cheese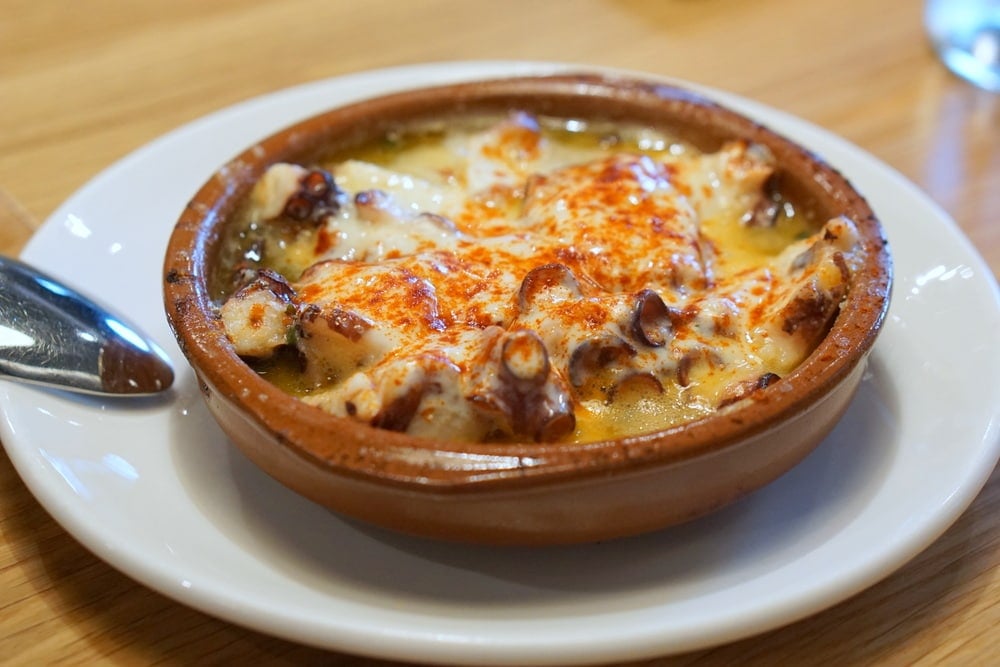 This sounds like a dish that wouldn't work (why ruin fresh and delicious octopus with melted cheese?!) but somehow, it combines perfectly. I should have trusted it would, as we visited with fellow tour operator, Sean from EATour. Sean ordered the house specialty at Taberna dos Chata, an award-winning tapa he told us, and it was spectacular.
Taberna dos Chata: Rua Alfredo Saralegui, 28, Cangas do Morrazo
6. Razor clams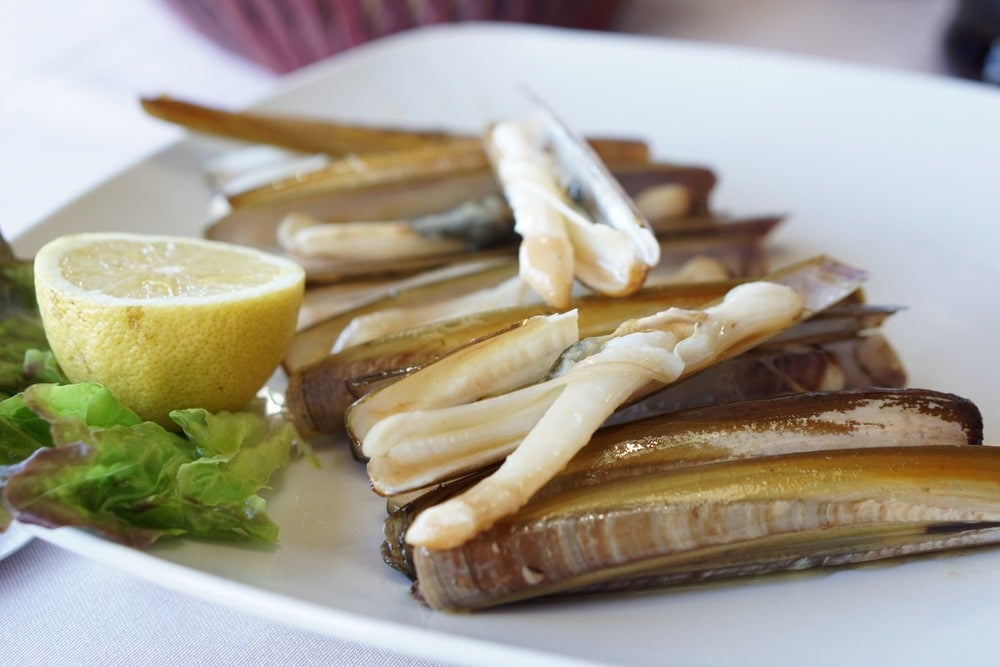 Another Galician dish we enjoyed, again and again, were razor clams. This was another food I've had elsewhere and often left unimpressed. But in Galicia, these delicious clams, usually served grilled and splashed with a drizzle of lemon, were out of this world. Looks like I really need to visit Galicia more often for my seafood cravings!
We tried so many delicious dishes in Galicia, but these were the ones that will stick in my memory until next time.
Staying in Galicia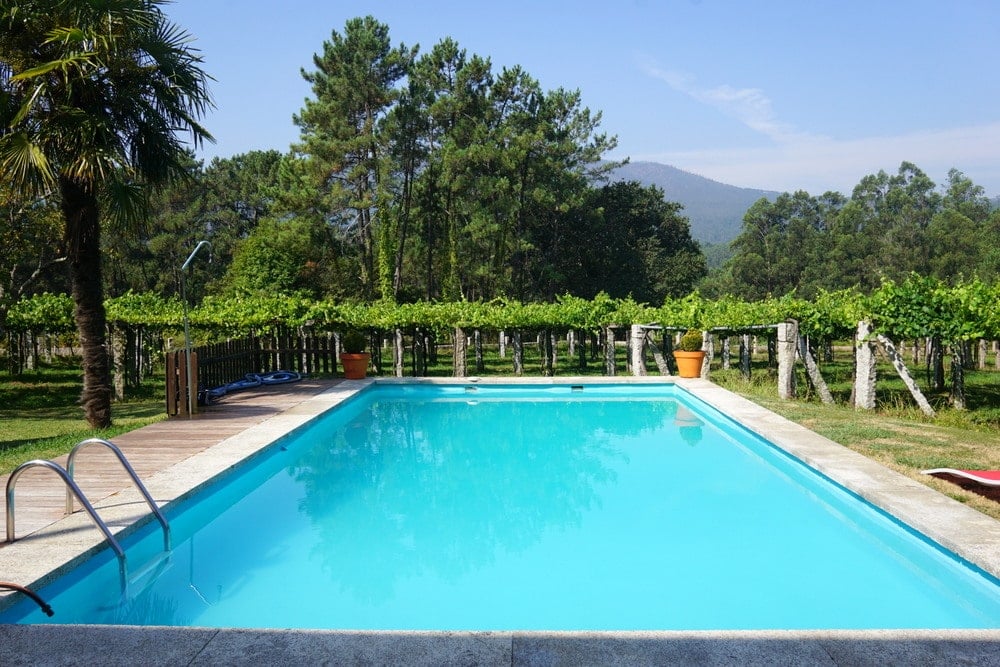 There are a lot of great places to stay in Galicia (I spent hours researching!) but for this trip we based ourselves in four excellent locations, allowing us to explore the Ribeira Sacra, Rias Baixas, and Santiago de Compostela. If planning a similar trip, don't hesitate to check out Casa Grande de Cristosende in the Ribeira Sacra, Os Areeiros and Hotel Real Ribadomar in the Rias Baixas, and Hotel Pombal in Santiago.
Have you visited Galicia? What were your best bites?