This blog post was originally posted on September 25, 2015 and was updated on March 6, 2017.
There are many things to love about Malaga, but possibly some of its biggest allures are the beautiful towns, beaches and history that surround it. From the picturesque white towns so typical of southern Spain to the pristine Mediterranean beaches, it would practically be a crime not to enjoy one of the best day trips from Malaga.
See Also: The Best Malaga Shore Excursions for Cruisers
Top Day Trips from Malaga
1. Antequera
About 50 kilometers inland from Malaga, Antequera is an Andalusian gem filled with stunning palaces, churches and squares. Climb up to the alcazaba, the old Moorish castle and fortress, or relax in the Plaza de Escribanos at the foot of the imposing Santa Maria la Mayor church.
The Municipal Museum is an absolute must, housing an incredible collection of religious treasures, including one of few ephebes, a prized Roman bronze statue. Nature lovers should not miss out on the Torcal de Antequera, a natural reserve just south of the town that is famous for its surreal karst rock formations.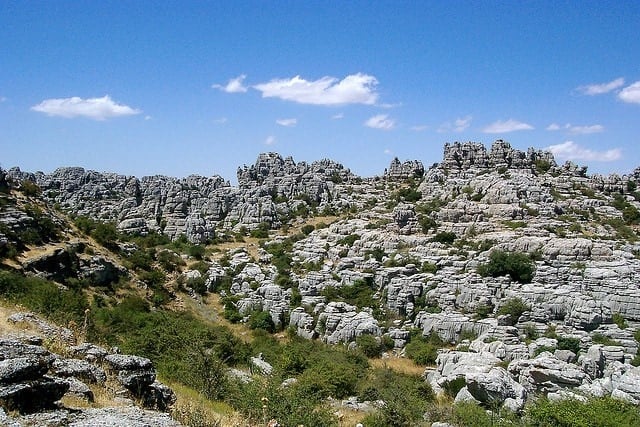 2. Archidona
Not far from Antequera lies the lovely town of Archidona, an important capital of the Al-Andalus territories during Muslim times. The town is divided into two parts: the old—Vila Alta—and the new—Vila Baja. Of course, these things are relative—Vila Baja dates back to the 16th century! Roam up to Vila Alta to see the old fortress, and down to Vila Baja to check out the spectacular Plaza Ochavada, an octagonal square decorated with eight different façades.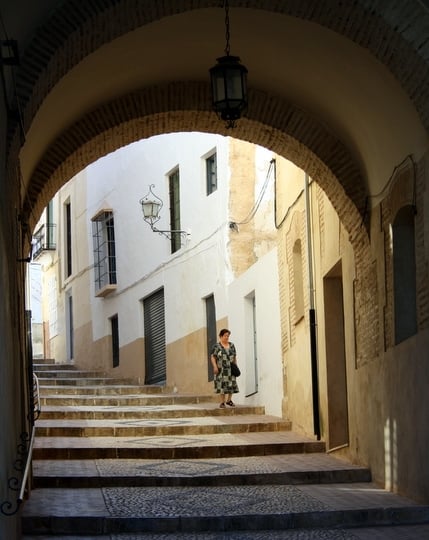 3. Nerja
A little over an hour outside Malaga by bus, this beautiful Mediterranean beach town boats fantastic sea and mountain views. Visit the prehistoric caves (discovered just in the 1950s!) that span about 5 kilometers and are reminiscent of an enormous, airy cathedral, including one area that serves as a natural amphitheater for concerts. Take an afternoon stroll along the old fortress, the Balcon de Europa, where the views of the southern Mediterranean are some of the finest.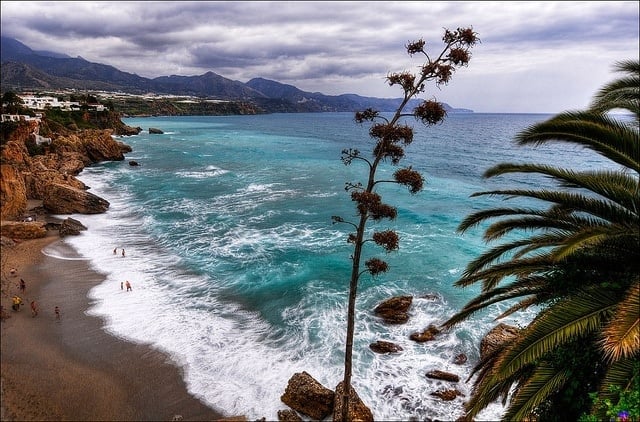 4. Ronda
Ronda is not necessarily easy to get to, but it's worth every effort. About an hour and a half by car on tricky, winding roads, or two hours by bus or train, Ronda remains one of southern Spain's most famous pueblos blancos, or white towns.
Here you'll find the oldest bullfighting ring in Spain, along with an impressive museum about the controversial sport. The town also has a claim to fame in the world of art, being the birthplace of Spanish cubism and abstract artist Joaquin Peinado. But what really makes Ronda special are its bridges that span over the Tajo gorge, telling a rich and ancient history about the town and its people.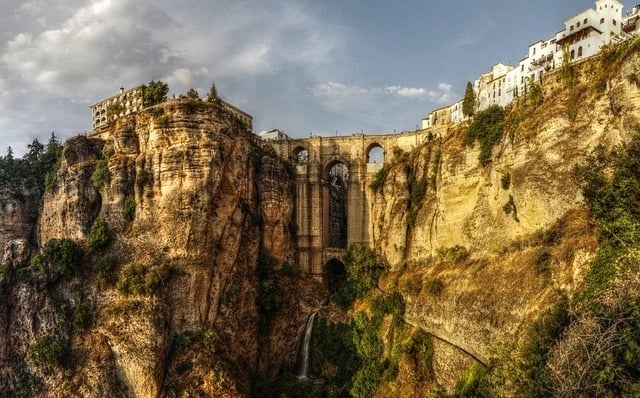 5. Marbella
Home to trendy boutiques, hip tapas bars and loads of cool art galleries and culture, Marbella is well worth a visit as a day trip from Malaga. The pristine sandy beaches of Costa del Sol are most beautiful in the Elviria area, lined with chiringuitos galore to have a drink, snack or meal overlooking the sea.
The old town is absolutely charming with its narrow, cobble-stoned streets dotted with unique shops and galleries. Take a walk around the city's Alameda Park, a lush space filled with tropical plants, and of course, don't miss out on La Avenida del Mar, where you can see several sculptures in the open air by the one and only Salvador Dali.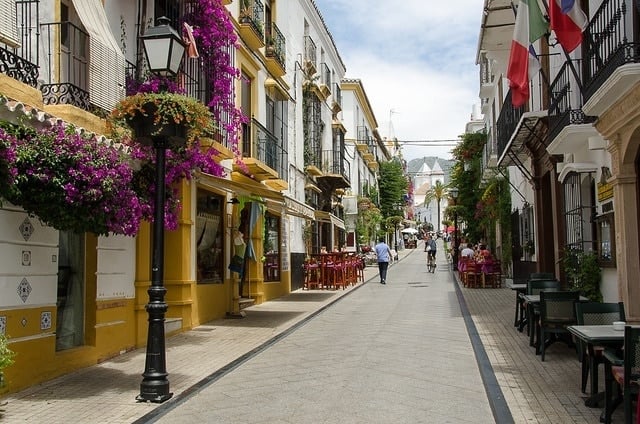 Explore the Pueblos Blancos: 5 Breathtaking White Villages Near Malaga
Pin me!
Photo Credit: Nick Kenrick