For centuries, the Born neighborhood has enjoyed its status as one of Barcelona's most posh, sophisticated neighborhoods. A onetime hotspot among the medieval aristocracy, the area today is a chic creative hub with a touch of international flair. With its narrow, centuries-old streets lined with everything from medieval palaces to trendy modern gastro bars, the neighborhood's old-meets-new feel seamlessly blends historic charm with refreshing modern comforts.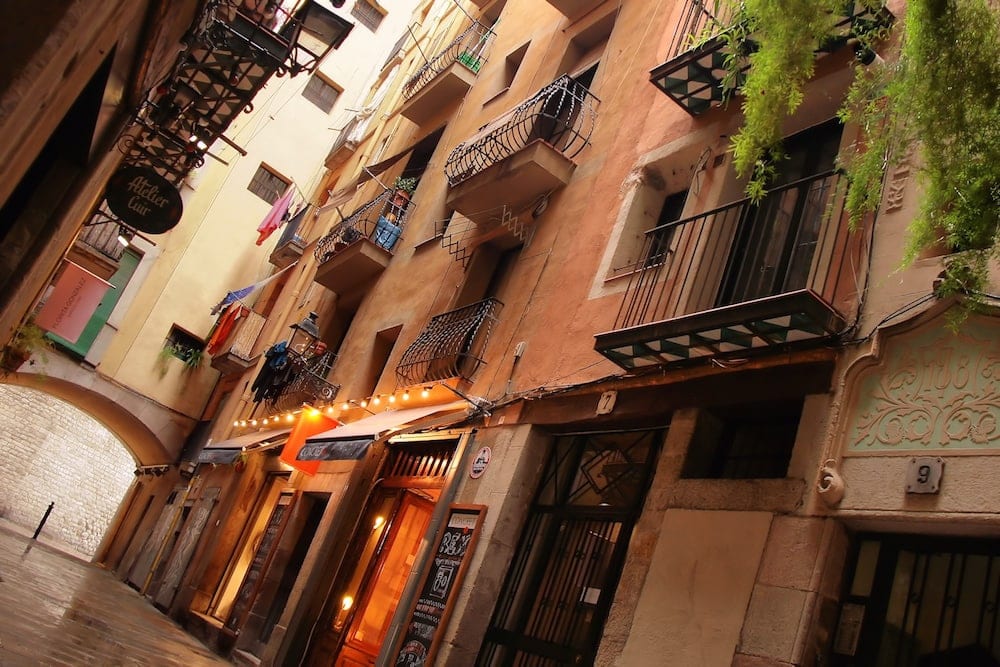 Not only is the Born neighborhood endlessly alluring in its own right, but its incredibly convenient location means that you'll almost certainly be passing through it during your Barcelona adventure (and makes it an ideal home base). Nestled between the touristy Gothic Quarter and verdant Parc de la Ciutadella, it's easily accessible to everyone, making it a favorite hangout for locals and visitors alike.
As one of Barcelona's most characteristic and emblematic neighborhoods, Born offers a little bit of everything, from iconic tourist attractions to humble local businesses that have been thriving for decades (and sometimes even centuries). This complete guide to the Born neighborhood in Barcelona will help you make the most of your time in one of the Catalan capital's most captivating districts.
The Essential Guide to the Born Neighborhood in Barcelona
What to See in Born
The streets of the Born neighborhood in Barcelona are practically works of art themselves. It's no surprise, then, that they hold one of the greatest artistic treasures in the city: the Barcelona Picasso Museum. Housed in a stunning medieval complex, the museum boasts one of the most extensive collections of the late Spanish painter's works anywhere in the world.
To get a deeper understanding of the Born neighborhood itself, you won't want to miss the Born Cultural Center. This incredible local history museum provides a fascinating look back in time, starting with Born's medieval days. It's worth a visit to see the building alone—an iron Modernist structure that once was home to the Born Market. If you're still in a museum mood but would rather indulge your sweet tooth, the nearby Museu de la Xocolata (Chocolate Museum) is a must as well (and really, who wouldn't want to make a stop there?!).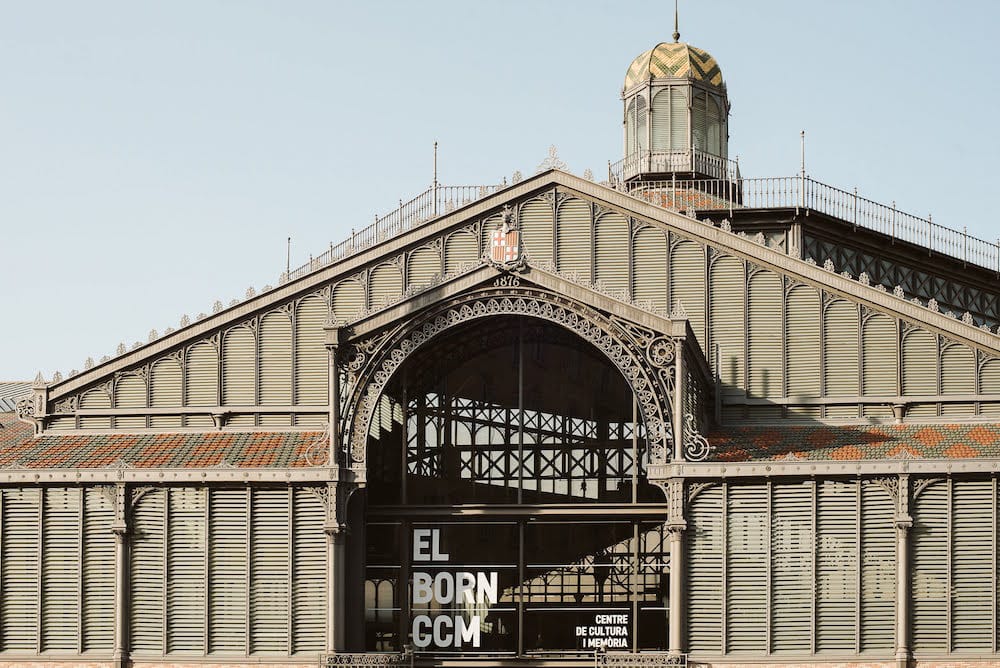 Once you've had your fill of museums, it's time to hit the streets. Take your time as you explore—this neighborhood is full of stunning architectural gems around practically every corner. One of the most impressive is the Santa María del Mar Basilica, one of the most breathtaking Gothic churches in Barcelona. At the other end of the architecture spectrum, the Palau de la Música Catalana is a Modernist masterpiece offering an impressive schedule of performances by world-class artists.
See Also: Complete your itinerary with Devour Barcelona's complete list of things to do in the Born!
Where to Shop in Born
As one of the city's trendiest districts, it's no surprise that the Born neighborhood in Barcelona is also home to some of its best shopping. Wide-open avenues like Carrer de la Princesa and Carrer de l'Argenteria get most of the credit, and while these streets do have their share of cute stores, you'll want to head down the narrow side streets to get to the real gems. Carrer del Rec, Carrer dels Flassaders, or Carrer dels Mirallers all make excellent starting points for your shopping spree.
The stores themselves in Born lean towards the independent trend-setters rather than big-name chain brands, and among them are some of Barcelona's top boutiques. Ivori (Carrer dels Mirallers, 7) is home to a beautiful curated selection of locally designed and produced clothing items, and the handcrafted leather goods at Rossymina (Carrer dels Banys Vells, 14) are of exquisite quality as well. And foodies won't want to miss the opportunity to get lost among the buzzing, bustling stalls at the Mercado de Santa Caterina (Avenida de Francesc Cambó, 16), where locals do their grocery shopping (and a pleasant alternative to the touristy Boquería).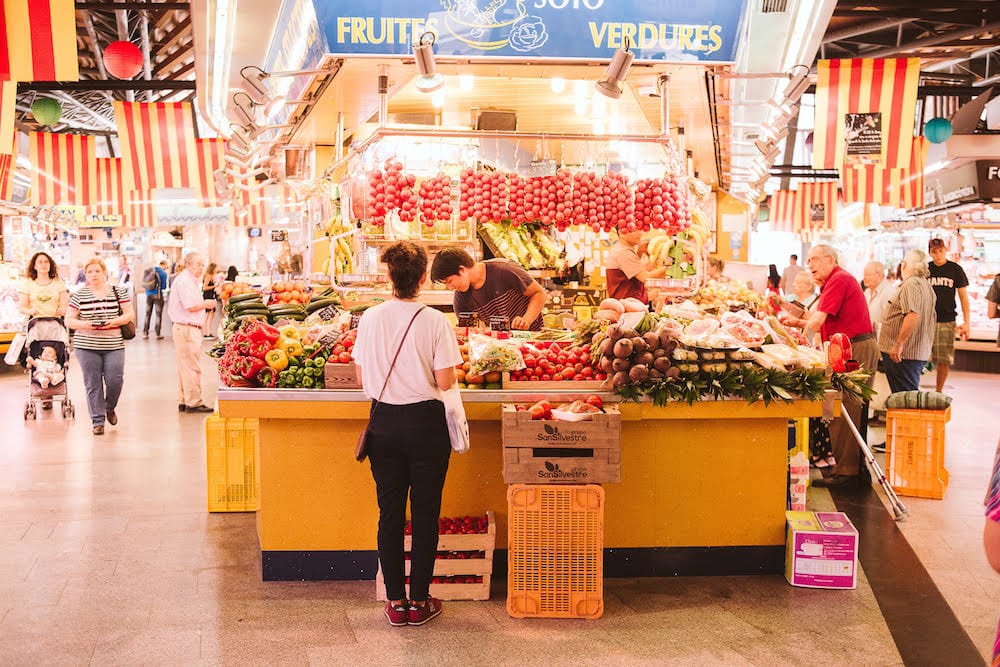 See Also: My complete guide to where to shop in Barcelona highlights even more of the city's trendiest neighborhoods.
Where to Eat in Born
The maze of winding streets and the sheer quantity of options available can make it a bit hard to narrow down where to eat in Born. There are dozens of great choices, but finding out where the locals eat can take some work.
One place that always delivers is Bodega La Puntual (Carrer de Montcada, 22), which offers both a casual tapas bar area as well as a lovely interior courtyard perfect for a sit-down meal. In addition to exquisite Spanish and Catalan dishes, they also offer an incredible wine selection. Just a few blocks north, Bormuth (Plaça Comercial, 1) serves up an extensive menu of tasty tapas in a friendly, happening locale.
For seafood lovers, Bar Celta Pulpería (Carrer de la Princesa, 50) is an absolute must. Proudly run by a Galician family, this local gem serves up unbelievably fresh fish in a delicious variety of seafood tapas. Finish off your meal with something sweet from Pastelería Hofmann (Carrer dels Flassaders, 44)—you can't go wrong with a raspberry croissant!
See Also: Devour Barcelona has your complete guide to where to eat in the Born!
Where to Stay in Born
The Born neighborhood offers no shortage of options for where to stay, but what truly stands out here is its selection of charming boutique hotels. Throw in its fabulous central location, and it becomes the perfect home base for your stay in Barcelona.
The K+K Picasso Hotel is an excellent option, with spacious modern rooms and a happening rooftop pool and cocktail bar. Another great choice is Hotel Banys Orientals, a chic, contemporary hotel just down the street from the Santa María del Mar Basilica.
See Also: Lauren's complete guide to where to stay in Barcelona will help you pick the best area for your tastes, budget and itinerary.
Getting hungry for the food and culture of Born already? You'll love Devour Barcelona's Tastes & Traditions of Barcelona Tour! This experience takes you through some of the best local spots in Born as well as beachy Barceloneta just to the south. You'll discover the bites that have shaped local culture and try some of the absolute best, while picking up insider knowledge on how to eat like a local during the rest of your stay in Barcelona. Come hungry!
Pin me!